Did you know that Pinoys Googled "birth control pills" the most in the first trimester of 2021? A recent study by the iPrice Group shows that in the Philippines, due to the COVID-19 pandemic, there has been a rising interest in birth control. In fact, the report states that, "It reached an all-time high in March 2021, resulting in more than 180,000 searches." Other contraceptive methods like condoms, emergency contraceptives, and vasectomy also saw a significant increase since the start of 2020. 
Birth control pills, also known as oral contraceptives or contraceptive pills, are actually the most commonly used type of contraception. But what *exactly* do they do to a woman's body? We asked OB-GYN Dr. Mae Syki-Young to briefly explain it for us. Below, she discusses what birth control pills are, how they work, and the contraceptive pill side effects one should be aware of. 
What are contraceptive pills?
Contraceptive pills or birth control pills are a type of contraception that's ingested daily. In simplest terms, these pills prevent the woman's ovary from releasing an egg during ovulation. At the same time, oral contraceptives thicken the cervical mucus and therefore hinders the transport of the sperm, which results in less chances of fertilization. According to Dr. Syki-Young, "The most common contraceptive pills [are] the low dose combined oral contraceptive pills." These are a combination of two hormones: estrogen and progesterone. In terms of effectivity, she advised that it is around 98 to 99 percent if taken correctly. 
ADVERTISMENT - CONTINUE READING BELOW ↓
There's also such a thing as a progestin-only pill. As the name suggests, it does not contain the hormone estrogen. Similarly, its primary function is to thicken the cervical mucus so that the sperm is prevented from entering the uterus. 
One thing you should note is that there are several preparations when it comes to contraceptive pills. "Preparation" in this case refers to how the contraceptive pills were packed. Some pills are 21 tablets in one pack where you take one pill daily for 21 days then you're off the pill for seven days. Other pills are 28 tablets in one pack. With this, you're given a "no pill-free period" and you must take the pill for 28 days straight. "The most common would be 21 days on the pill and seven days free. As for progestin-only pills, they're a 28-day pill with no pill-free period," Dr. Syki-Young explained. She mentioned that this kind of pill can also be used for regulating irregular periods. 
ADVERTISMENT - CONTINUE READING BELOW ↓
Recommended Videos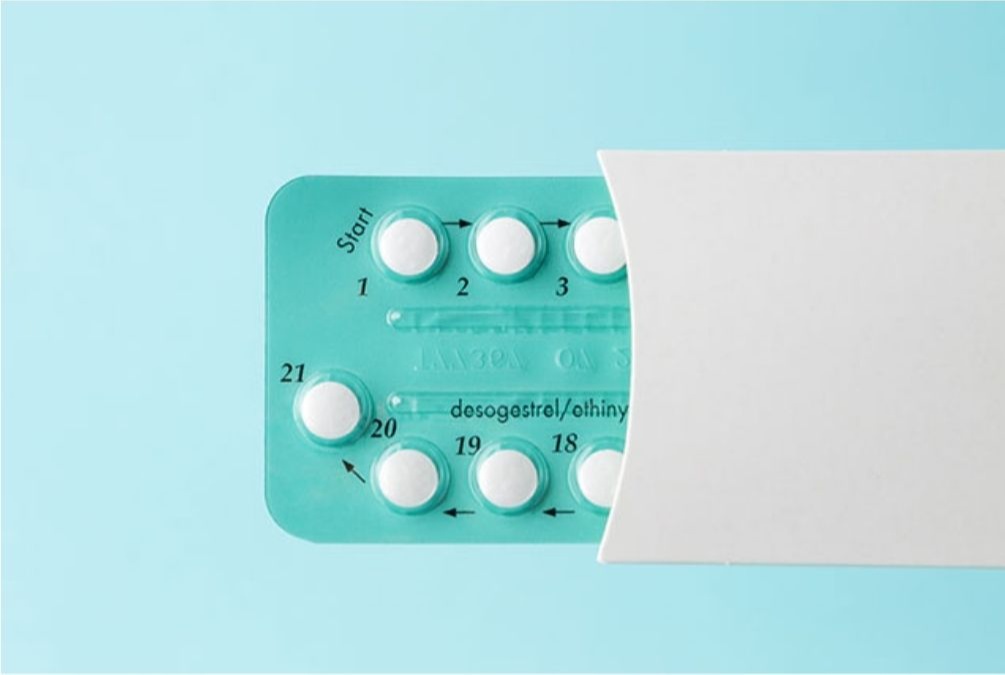 Contraceptive Pills Side Effect
"Most oral contraceptive pills now are low dose, so the side effects are very minimal if any. But since we are all unique in our own ways, one might have more side effects than the other," added Dr. Syki-Young. Below are some of the most common contraceptive pill side effects you should know about.
ADVERTISMENT - CONTINUE READING BELOW ↓
Headache

Nausea

Intermenstrual spotting 

Breast tenderness
For headache and nausea, Dr. Syki-Young recommends dealing with this by taking pain relievers. Intermenstrual spotting, on the other hand, refers to when you experience on and off light bleeding in between your periods. This usually happens during the start of your pack, and is a common contraceptive pill side effect that's present in progestin-only pills. In addition to breast tenderness, sore breasts are another side effect to look out for. 
"Oral contraceptive pills when taken correctly cannot cause overdose," Dr. Syki-Young clarified. If you persistently experience these contraceptive pill side effects, it would be better to discuss with your doctor. Remember: Do NOT self-medicate! Before anything else, it's important that you consult your OB-GYN because she will know the proper steps to take after assessing your situation. She mentioned, "Your medical history is usually taken into consideration. Sometimes, changing to a different contraceptive pill might do the trick." 
ADVERTISMENT - CONTINUE READING BELOW ↓
Dr. Mae Syki-Young is a consultant of Makati Medical Center and St. Luke's Medical Center, Bonifacio Global Center; Fellow of Philippine Obstetrics and Gynecology Society (POGS); Member of Philippine Society of Gynecologic Endoscopy (PSGE); Member of Aesthetic Gynecology Society of the Philippines (AGSPI). You can also follow her on Instagram and Facebook. 
***
Cosmopolitan Philippines is now on Quento! Click here to download the app and enjoy more articles and videos from Cosmo and your favorite websites!
Follow Lou on Instagram.
EXPLORE COSMO