Pioneers of the healthy food industry in the Philippines, Rachel Alejandro and Barni Alejandro-Rennebeck, have been doing their best to encourage Filipinos to eat healthy and stay in shape. They put up the delivery service The Sexy Chef in 2004, which has since been the top diet and healthy food provider in the metro. They released their first cookbook The Sexy Chef Cookbook in 2013, and host the cooking show of the same name on Colours Channel of Cignal Digital TV every Sunday at 8 p.m.
Rachel and Barni launched their second cookbook Eat Clean Love on Saturday, July 25. This sequel contains 60 recipes featuring healthy and easy-to-make dishes and guilt-free treats, calorie-cutting techniques, and tips on how to keep fit. Rachel and Barni also discuss the effects of healthy eating in every aspect of our lives to urge us to get to it if we haven't yet.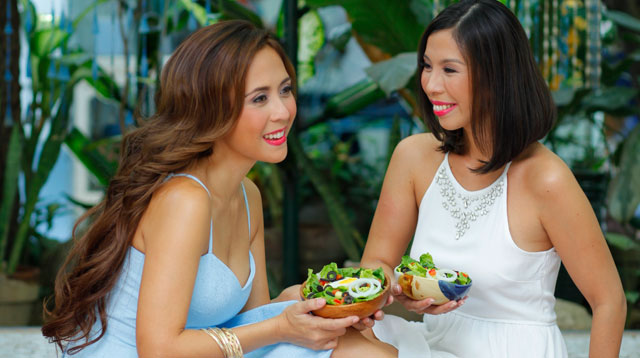 Continue reading below ↓
Recommended Videos
Here's their spin on a classic Filipino breakfast, the champorado. Anyone who still says breakfast food is unhealthy has yet to try this.
Brown Rice Champorado with Walnuts (serves four, 361 calories per serving)
My Lola Nena makes the best champorado, hands down. She would serve it with a swirl of evaporated milk on top and a side of crispy tapa instead of tuyo. I "healthified" this dish by using wholesome ingredients such as high-fiber brown rice and coconut sugar as a natural sweetener. For added crunch and nutrition, I sprinkled chopped walnuts on top. Walnuts are high in fat-fighting nutrients such as fiber, omega-3, and calcium.
Ingredients
2 cups low-fat milk, divided
2 tbsps. cocoa powder
2 cups cooked brown rice
1/2 cup coconut sugar
1/4 tsp. cinnamon
Coconut milk, for drizzling
1/4 cup toasted walnuts, chopped
Method
1. In a casserole, heat one cup of low-fat milk over medium heat. Add cocoa powder and whik until completely dissolved.
2. Add brown rice, stirring occasionally for 5 minutes. Turn off heat.
3. Coarsely purée the rice mixture in a food processor.
4. Transfer the rice back into the casserole. Add remaining milk, coconut sugar, and cinnamon. Bring to a simmer. Keep stirring for about 5 minutes until you reach a thick consistency.
5. Drizzle with coconut milk and sprinkle with walnuts.
For more recipes, grab a copy of Eat Clean Love now available in bookstores, newsstands, convenience stores, and supermarkets nationwide for P295.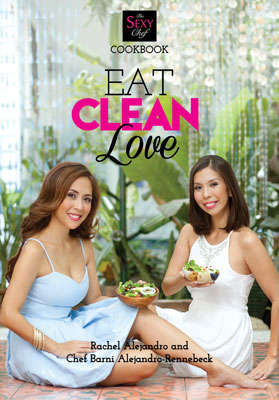 Follow Stephanie on Twitter.
RELATED:
Get That Life: How I Co-Founded The Sexy Chef