A doctor's experience with ovarian cancer has gone viral on Twitter after she opened up about how her symptoms were mistaken for a Urinary Tract Infection (UTI).

Neuroscientist Dr. Nadia Chaudhri, who lives in Canada, shared her story with her 100,000 followers in an effort to raise awareness of ovarian cancer. "I want to talk about ovarian cancer. Specifically my gritty story," she began.
"In January 2020, I started feeling unwell. I was tired, had vague abdominal pain, severe lower back pain, and a mild increase in frequency to urinate," she said, "I was treated with antibiotics for a UTI even though I did not have classic UTI symptoms."
Dr. Chaudhri then explained how an endovaginal ultrasound (a test used to look at the uterus, ovaries, tubes, cervix, and pelvic area) showed "free fluid in the abdomen" and the "possibility of a ruptured left ovarian cyst." Following this, Dr. Chaudhri was told to follow up in three months.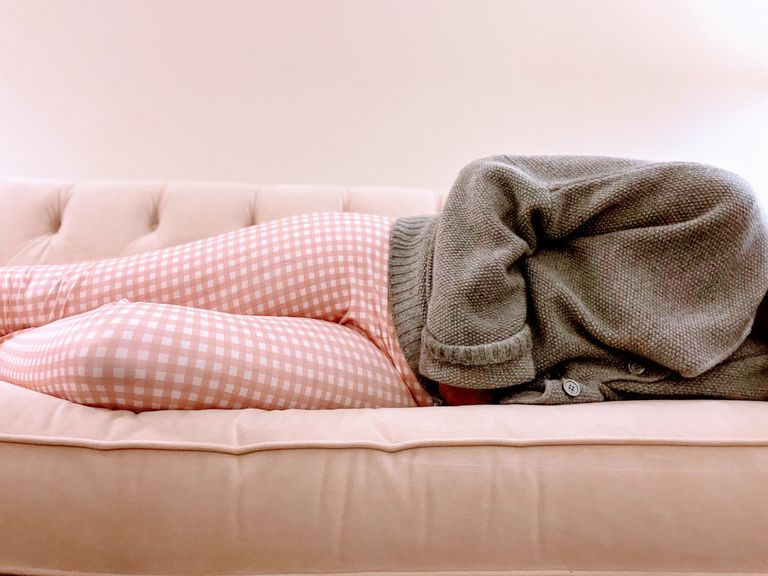 A month on, she was prescribed another course of antibiotics. And although this initially alleviated some of her symptoms, by March, things had gotten worse. "Come March, the pandemic struck. By now, my abdomen was bloated and I was in moderate pain," she said. "My bowel movements had changed too so I kept taking stool softeners. I couldn't see my doctor because of the pandemic. I was incredibly tired but I chalked it up to the pandemic."
Continue reading below ↓
Recommended Videos
Another month and another course of antibiotics later, Dr. Chaudhri's second endovaginal ultrasound revealed that her ovaries were enlarged and had moved towards the middle of her abdomen. This, combined with more fluid in her abdomen, meant her radiologist suggested she had endometriosis.
But before exploring endometriosis as the cause of her symptoms, Dr. Chaudhri sought help from a gynecologist who recommended a blood test for cancer. "He [the gynecologist] said I should get a blood test to check CA 125, CA 19, and CEA. These are cancer markers. He wanted to rule them out before pursuing endometriosis as an option," she explained.
"My CA 125 came back at 925. The normal level is 0-35."
Another endovaginal ultrasound, CT scan, and a laparotomy (a surgical incision into the abdominal cavity), revealed Dr. Chaudhri had ovarian cancer. "They cut me open from sternum to pubic bone. Indeed, I had cancer," she said, "They removed all of the visible disease in a four-hour surgery. It happened on June 10, 2020. About six months after I first started 'feeling bad.'"
Dr. Chaudhri quickly began chemotherapy alongside immunotherapy and other medications. While at first she showed signs of improvement, a series of bowel obstructions mean she's now been moved to palliative care.
"Between March [2021] and now, I've had more bowel obstructions than I care to count," she told her followers, "It is why I have moved to palliative care. I can't poop or pass gas. I can't eat. I've been on IV fluids for two weeks."
By sharing her story, Dr. Chaudhri hopes other women (and those assigned female at birth) will learn from her experience. "The bottom line is that ovarian cancer research is underfunded. We also need more awareness of symptoms because early detection improves prognosis dramatically," she explained.
"Know your bodies. Pay attention to fatigue and changes in bowel/urinary tract movements. Make sure you understand all the words on a medical report. Do not dismiss your pain or malaise. Find the expert doctors."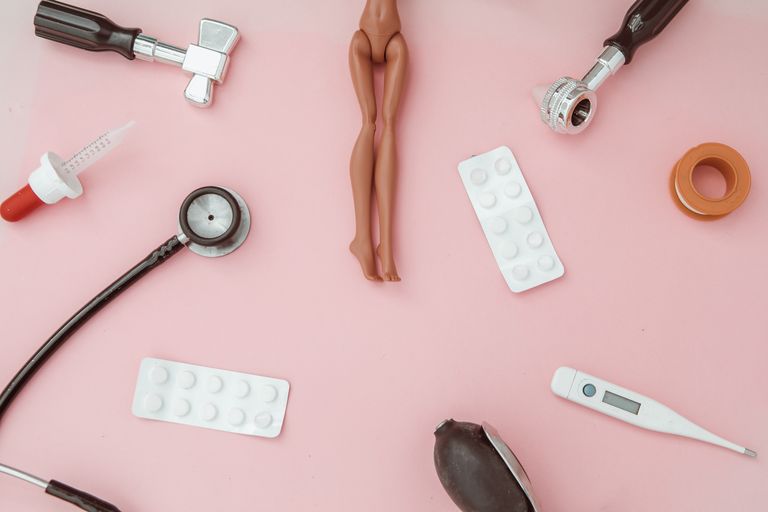 The focus on Dr. Chaudhri's experience comes just a day after the UK announced plans to begin an NHS trial for a blood test that hopes to detect over 50 types of cancer before symptoms appear.
The test, which is already available in the US, can detect cancer early and pinpoint where in the body the disease is from allowing for prompt treatment. The trial has been welcomed by medical experts and doctors, who emphasize that catching cancer early has the potential to save thousands of lives in the UK each year.
NHS chief executive, Amanda Pritchard, said via the Evening Standard: "This quick and simple blood test could mark the beginning of a revolution in cancer detection and treatment here and around the world. By finding cancer before signs and symptoms even appear, we have the best chance of treating it and we can give people the best possible chance of survival."
***
This article originally appeared on Cosmopolitan.com/uk. Minor edits have been made by the Cosmo.ph editors.
STORIES ABOUT REPRODUCTIVE HEALTH:
Your Bloated Puson Could Be An Ovarian Cancer Symptom
Study Shows Pinoys Googled 'Birth Control Pills' The Most In The First Trimester Of 2021
What Are The Different Types Of Contraception?
Cosmopolitan Philippines is now on Quento! Click here to download the app and enjoy more articles and videos from Cosmo and your favorite websites!