When it's that time of the month, staying in bed, eating your feelings, and binge-watching a new TV show are the only things you want to do for about a week. Even if you have an active lifestyle, menstruation can make you feel sluggish or fatigued, and for some, unmotivated to do your usual workout routine. On any given day, a run around your neighborhood is therapeutic, but doing the same lap feels so much harder when you're on your period, amirite?
Still, any work out is better than none. So, the short answer is yes: To exercise on your period can be a good idea. In fact, research shows that aerobic exercises can alleviate some PMS symptoms. Aerobic exercises include: walking, jogging, jump rope, Zumba, and indoor cycling. 
If, however, you want to switch it up and take it easy, you totally should. New York-based OBGYN Dr. Carolyn DeLucia tells INSIDER, "During the menstrual cycle, we feel the most run down, because the progesterone is high and estrogen is low...I think that we need recovery days, so it's fine to modify your exercise to restorative yoga or gentle weight lifting."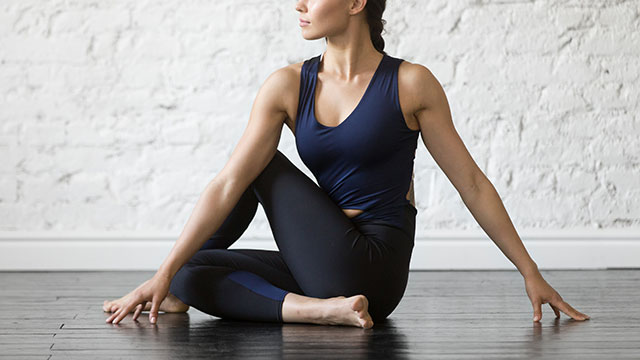 Continue reading below ↓
Recommended Videos