The great thing about the whole move toward women empowerment is how women's choices are respected nowadays. If she is happy to be single, loves dating, or doesn't want to have kids, that's her choice and no one faults her for it. The sad thing, though, is how many people still unwittingly offend other women who don't have a choice. For instance, there are women who want to have a baby but struggle to get pregnant. And instead of being supported and consoled, they could be at the receiving end of jokes that demean their womanhood (or their partner's).
There could be a variety of reasons behind the struggle of couples that are trying to conceive (referred to as TTC by support groups online). There may also be so many things you don't know about what they go through. Take it from these Pinays who shared their thoughts and stories about their struggles.
Lea Santos-Garcia, 32, has been married for four years to Renato Alexander. They had to wait three years before meeting their firstborn.
"I am a mom of a one-year-old boy and two angels in heaven. Before our baby boy was born, I just smiled every time may magsasabi na 'Naunahan pa kayo ni ganito,' 'Mahina kayo,' 'Baog yata kayo.' I just smiled, but I was not okay. You don't know our struggle and how much money we needed to make sure na mabuntis [kami] and mabuhay anak namin."
Continue reading below ↓
Recommended Videos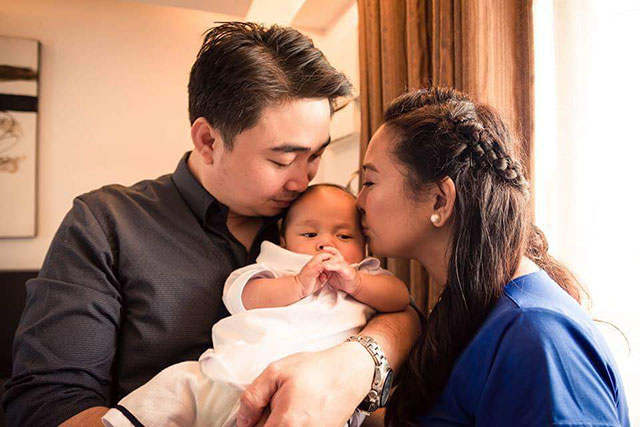 Wendy Cabrera, 33, has been married to James for five years. They tried to have a baby for three years and eight months before they were blessed with one.
"Please do not ask who is lacking, or whose fault it is. TTC couples need support and prayers, not judgment and blaming. They say that it takes a village to raise a child; I say it also takes a village to support a couple trying to have one."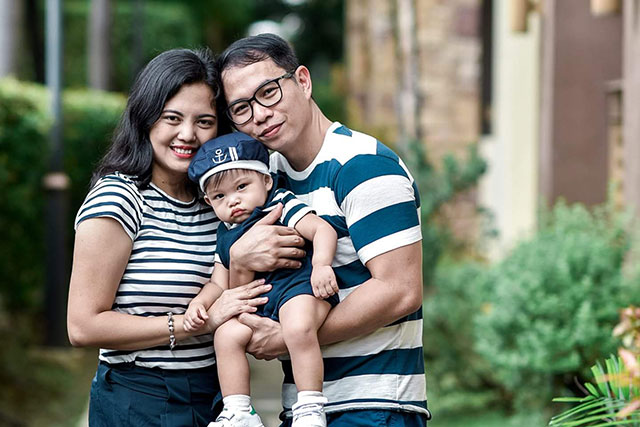 Kristine Joy Ang-Lim, 34, is married to Michael Chris. They're celebrating their sixth wedding anniversary in December 2018 and are still trying to conceive a child.
"I firmly believe that everything happens for a reason, that God has already planned out your life, way before it happens. So even though we are struggling to conceive, my husband and I love each other tremendously; we try to savor and enjoy our opportunity to be with each other. We travel a lot and go on dates constantly. If we are indeed blessed with a little one, we will be grateful, if not, then we remain faithful and thankful still that we found each other in this lifetime.
I also hope people around us, or any other couples who are TTC, know every couple's struggle is different. But in difference, there are still similarities. One of them is that jokes such as 'Wala pa ba!?,' 'Puro taba lang ba 'yan?,' 'Magpapayat ka kasi,' and 'Ang hina naman nitong manok natin' may seem funny at times, but those words can quickly become stabs to our hearts. Instead of saying those, maybe just help pray for what our hearts have been desiring for the longest time. Always choose to be kind."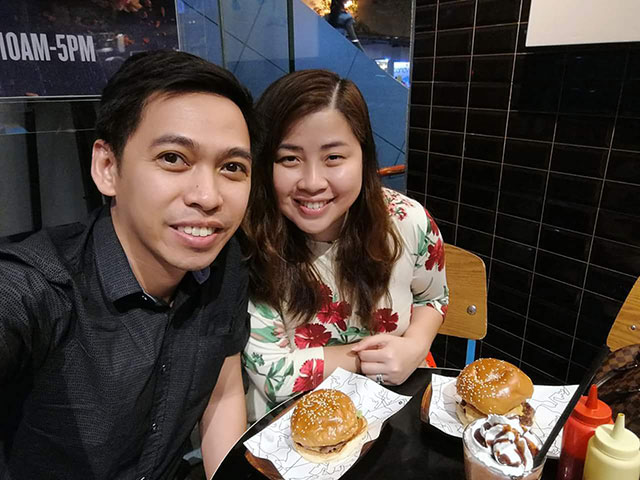 Bong De Ramos-Chua, 34, is married to Reff Colbert. They've been married and trying to get pregnant for two years and two months now.
"We have had an angel in heaven since August of 2017 and have experienced a blighted pregnancy months after. I was then diagnosed with APAS category 1. We opted to not get the proper treatment right away, so we could have time to heal. It has been a painful process for us, emotionally, physically, and financially.
No matter how comfortable you are with someone, always be kind and compassionate. Even seemingly harmless jokes or unsolicited pieces of advice add salt to our wounds. [One of the most hurtful things we heard was,] 'Bakit yung mga nakatira sa squatters ang bilis makabuo? Magtanong ka kaya doon.' The person you're talking to might have just lost a child, had undergone a battery of tests to find out what's wrong, or had tedious treatments done just to be given an upset. Words of encouragement and prayers help heal our pained hearts."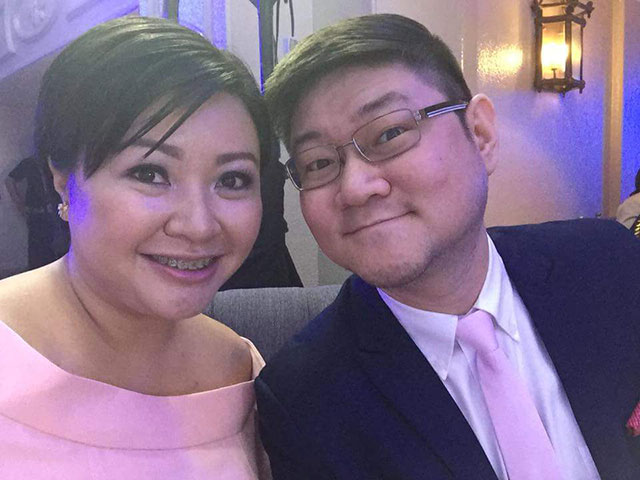 Maan Castro, 35, has been married to Mark for six and a half years. They've been trying to have a child for four and a half years.
"Be sensitive to the TTC couple, you have no idea how emotionally, psychologically, and financially draining it can be. Instead of saying, 'Ang hina naman,' 'baog...' pray for them that they can win this battle.
To the TTC couple: While waiting, enjoy your time together (discover new things, travel, and date often). Do everything that are under your control to conceive (eat healthy, adopt an active lifestyle, and keep on praying). Always support your partner in this TTC journey—it will either make or break you. Keep the faith. God heard you. Just be patient."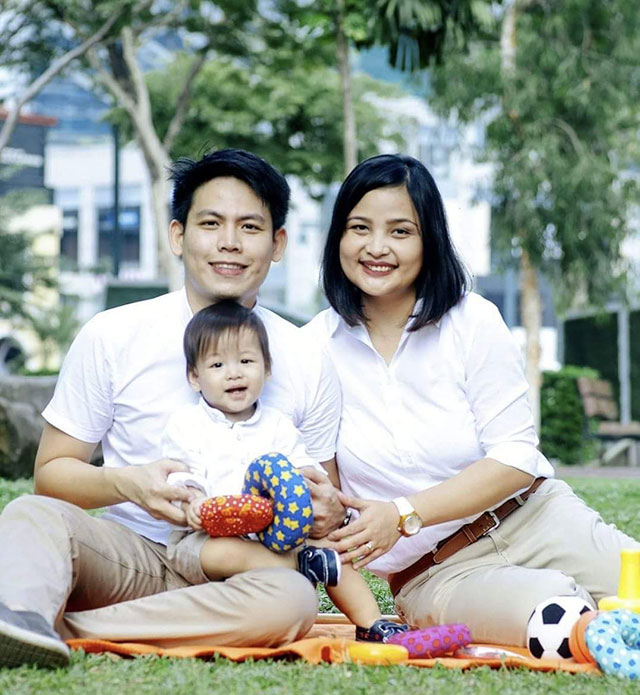 Melissa Rose Gepte-Bernardo, 40, has been married for nine months to Mario Enrico. She had to make big adjustments and finally got pregnant three months after trying.
"I am a maternal and child nurse, and my area of expertise is the Delivery Room. I was awarded the Best MCN Nurse in 2013 by the Mother and Child Nurses Association of the Philippines and since then, was elected as Vice President of said organization. What I am trying to say is that I am knowledgeable in this area. It is also my passion. One downside of being so aware was that I was really scared of being pregnant and delivering a baby, aside from the fact that I really was focused on my career. This all changed when I met my now-husband, Eric, when I was 36 years old. My plans changed and I wanted to marry him and have a family. Before marriage, I already applied the principles I learned in my practice. I also eradicated the supposed 'no-no's' in trying to get pregnant, which was "stress." This made me shift my career. It was heartbreaking at one point because I gave up activities and habits that I was used to but I really needed to focus on building a family. 
I adjusted and three months after my wedding, we received the good news that we were pregnant. I know that compared to other couples with heartbreaking stories of being together and on the TTC journey for a long time, this sounds like a very petty story but I know that my husband and my story is as much as an inspiration to others. Why? I was 39 when I got married and my husband was 40. I got pregnant at 40. If we go into statistics and all, the chances are supposed to be very slim. I cannot attribute it solely to my acquired knowledge as an MCN practitioner but more on God and His Grace. I am currently 27 weeks pregnant, have undergone the challenges of an elderly primigravida woman (a woman pregnant for the first time), but with God's grace, the support of my family and husband, I pray to have my little one before Christmas. I would like to say to the women out there: It's true when they say not to hurry because you will be gifted in God's time. Wait on God's best in your life."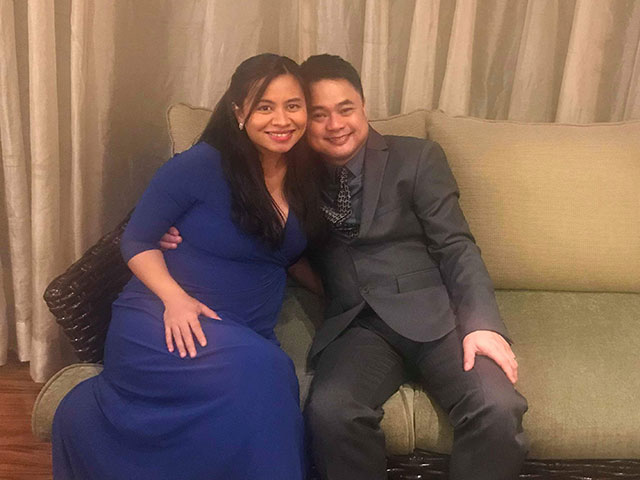 Paige Cabauatan, 38, has been married for 12 years to Jayson. They waited eight long years before getting pregnant.
"Never give up. Lift it up to God. After so many attempts and umabot na ako sa point na okay na ako, suko na ako. I don't want to try na. Biglang nag-positive ang pregnancy test. Kung kailan akala ko hindi ko na ma-e-experience mag-conceive biglang buntis na kami. I got preggy after our eighth year wedding anniversary!"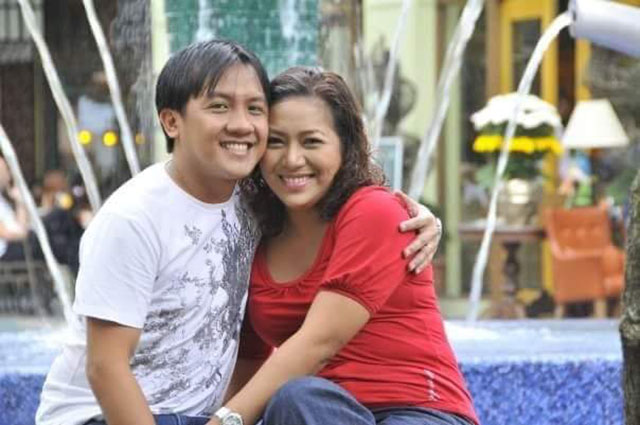 Follow Ginyn on Instagram.