Unlike what other people may think, I've always considered working out as a challenging but fun activity. Some people might dread it, but exercising is actually something I look forward to. As a morning person, I love it when I get to break a sweat as early as 7:00 or 8:00 a.m. There are times when I'd go for walks around my neighborhood, but indoor cycling workouts have been a personal fave! My productivity level is really great when I start the day with some endorphins. 
CLICK HERE FOR MORE STORIES ABOUT LIVING IN THE NEW NORMAL:
Before the lockdown, I made it a goal to attend an indoor cycling class at least once a week. If I didn't get to spin that week, I usually try my best to make up for it by working out at a gym instead. Nothing too fancy, just some cardio and weights. Unfortunately, the pandemic changed all of that. Because of the quarantine guidelines, for the past seven months, all my workouts have been done at home. I've tried watching fitness videos on YouTube and I even enrolled in online spinning classes.
But with the recent GCQ announcement, I found out that the gym near me opened their doors again. When my friend told me about the reopening, she invited me to *safely* work out with her. I was still a bit hesitant, but a part of me did want to give it a try. Read on to know more about what went down during my first day back at the gym since the start of the quarantine.  
(Editor's note: Before going to the gym, make sure the place complies with the safety protocols as stated in the IATF Guidelines.)
Gym safety protocols (before arrival)
Before my friend and I actually went to the gym, we had to make an appointment first. Since the gym can only accommodate a certain number of people at a time, pre-booking is required at least one day before the scheduled date of training. Walk-ins are allowed only if there are available slots. 
Continue reading below ↓
Recommended Videos
Gym safety protocols at the workout area
When I arrived, the first thing that I had to do was sanitize and disinfect. I had to sanitize my hands and step on the disinfecting foot mats that were right by the entrance. My temperature was checked to make sure it was below 37.5 degrees Celsius. From there, I went to the receptionist to present my ID and confirm my appointment. Once confirmed, I was instructed to proceed to the health desk where I had to check my blood pressure and vital signs, and fill out a health declaration form. Only after completing all these steps was I then given the go signal to enter the gym area.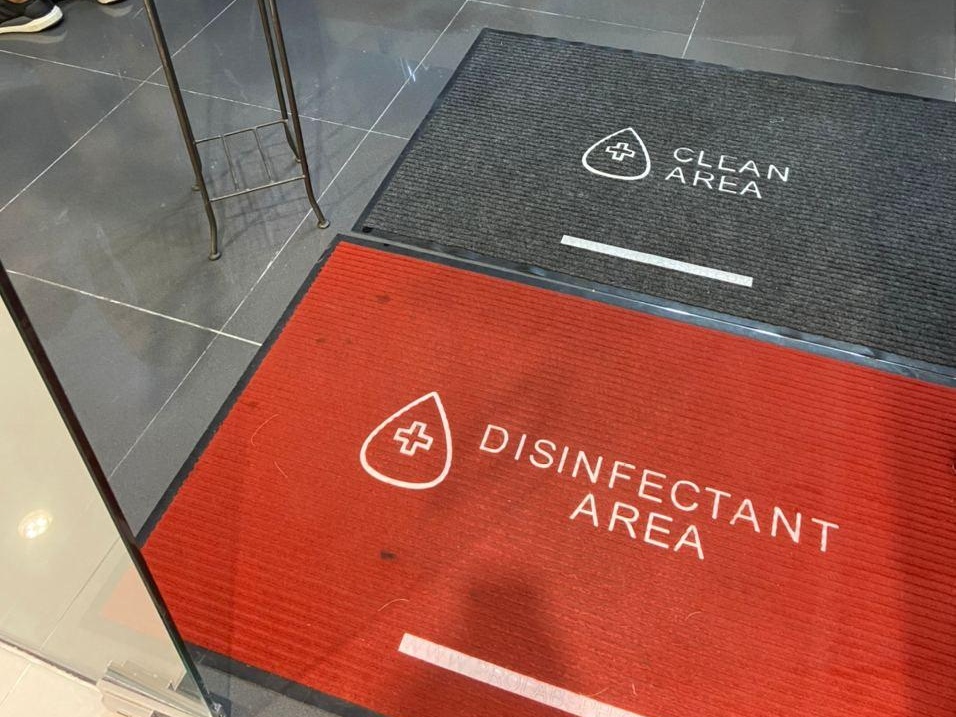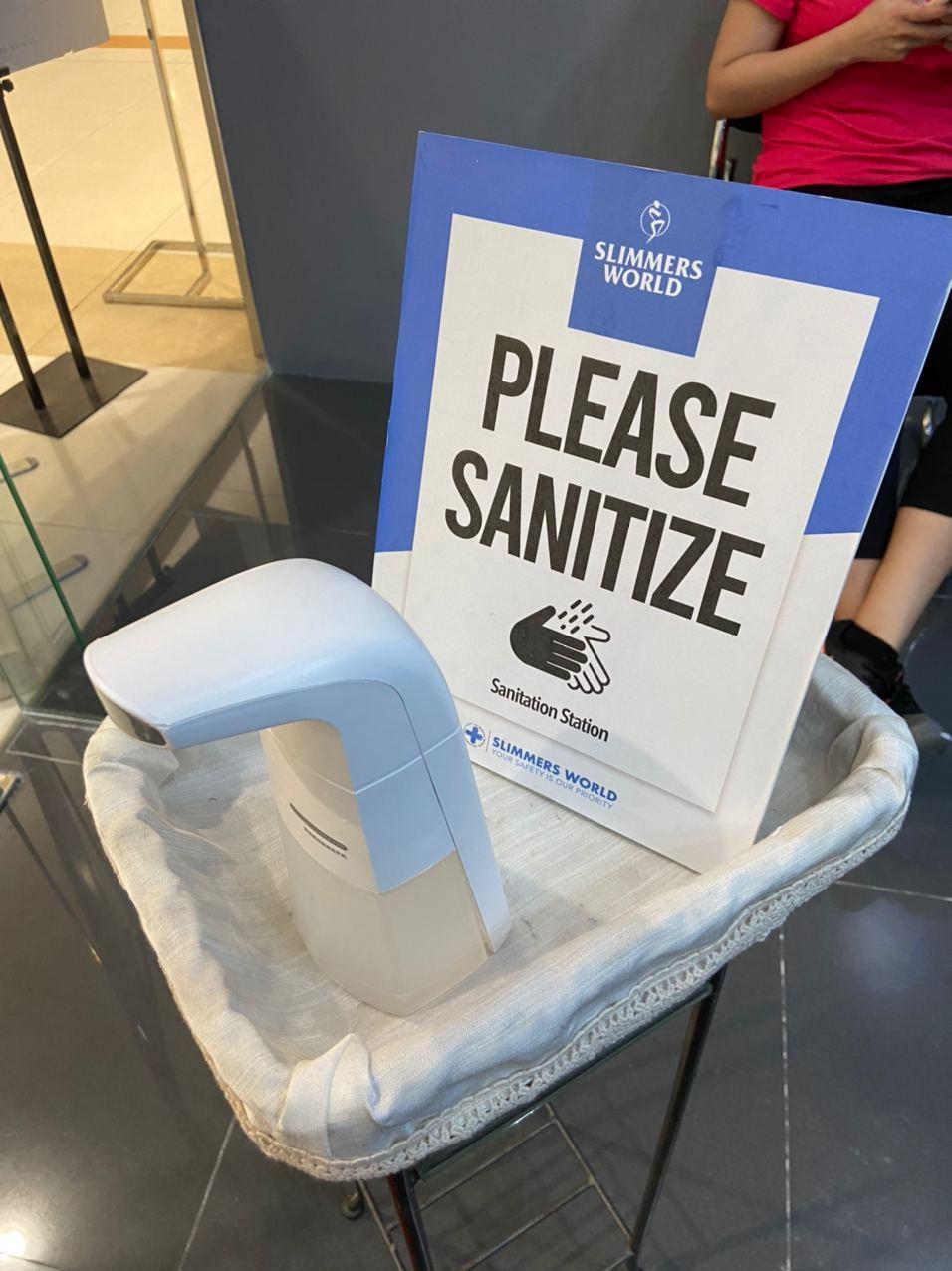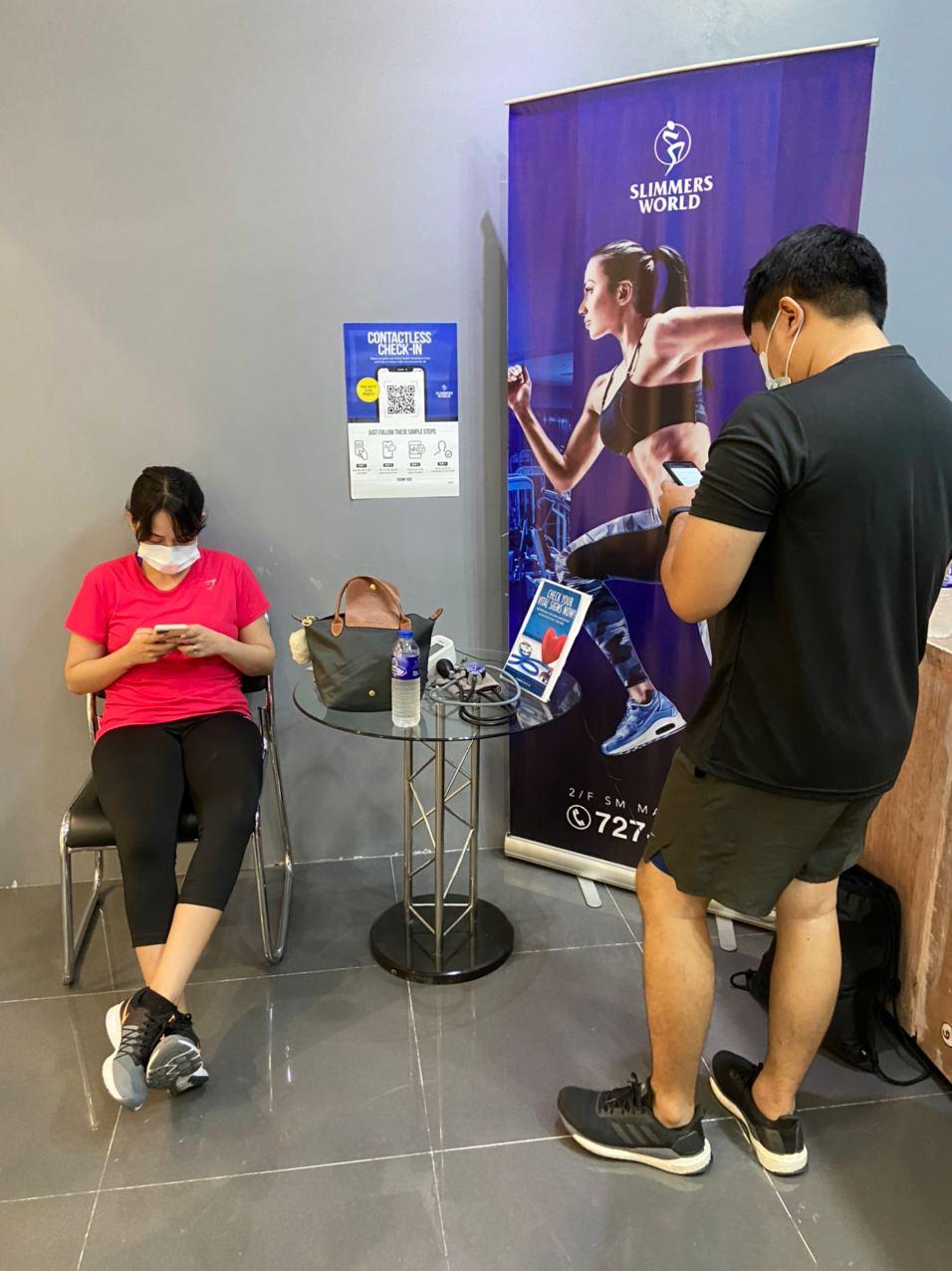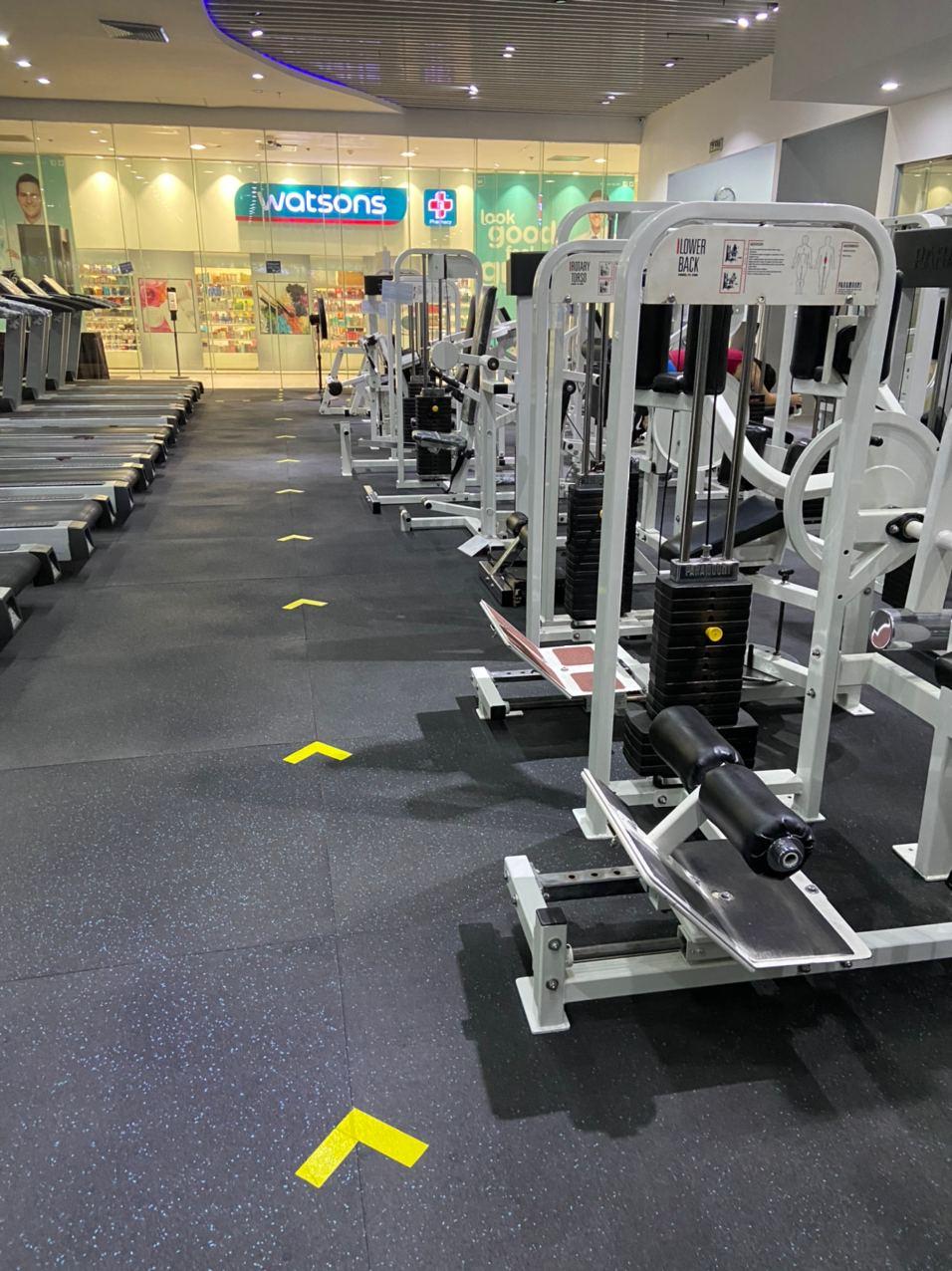 My workout at the gym
As soon as I entered, I noticed that there were only about seven to 10 people inside, fitness trainers included. This was definitely less than the usual crowd I'd see whenever I'd go to the gym pre-pandemic. Some were lifting weights while the others were on the elliptical. I decided to start at the aerobics area, where the row of treadmills were located. The first thing I observed was that almost everything was covered in plastic—from the handles of the machine to the monitors. If someone wanted to use the treadmill too, they'd have to observe physical distancing by following the "one machine apart" rule.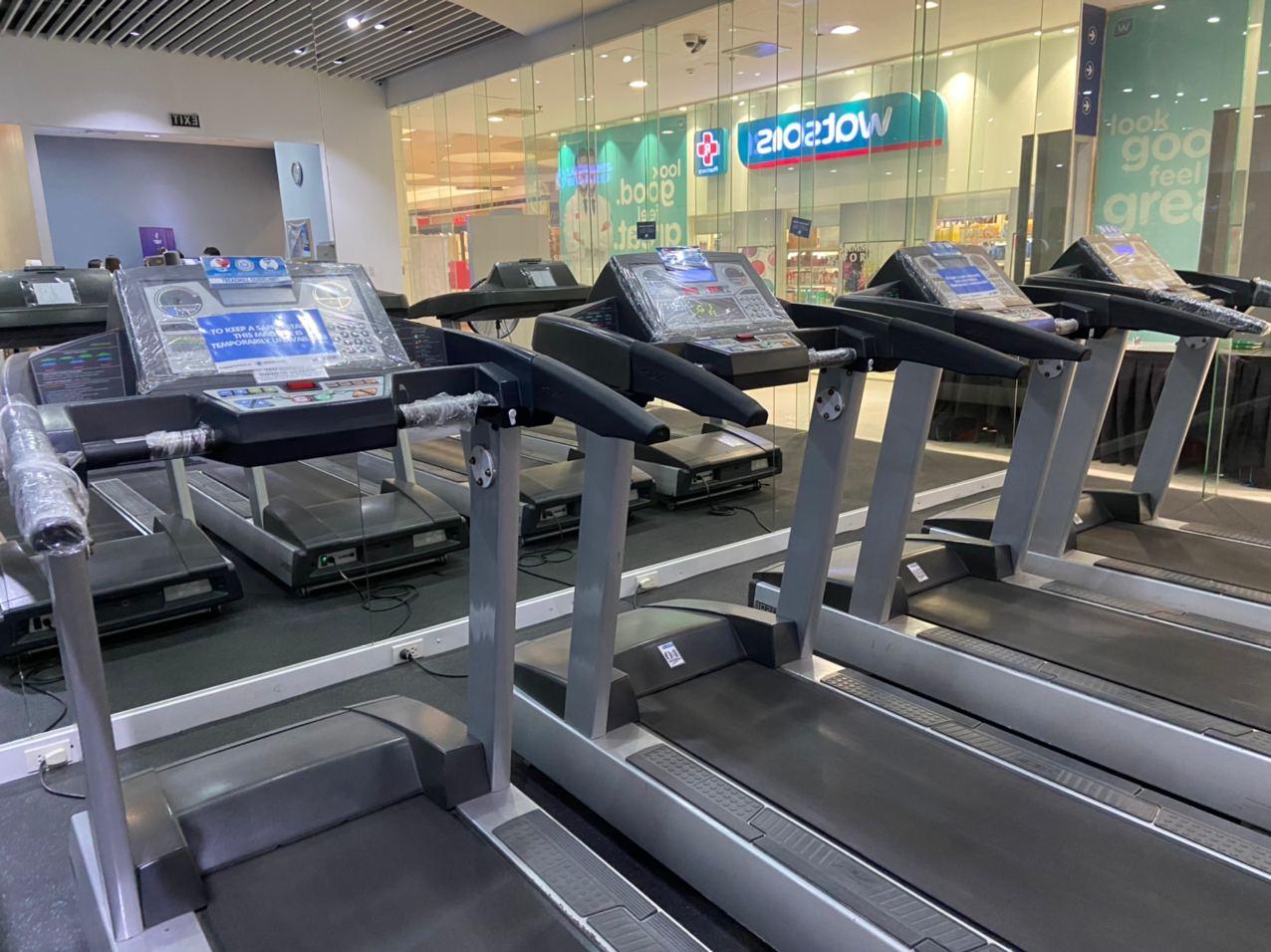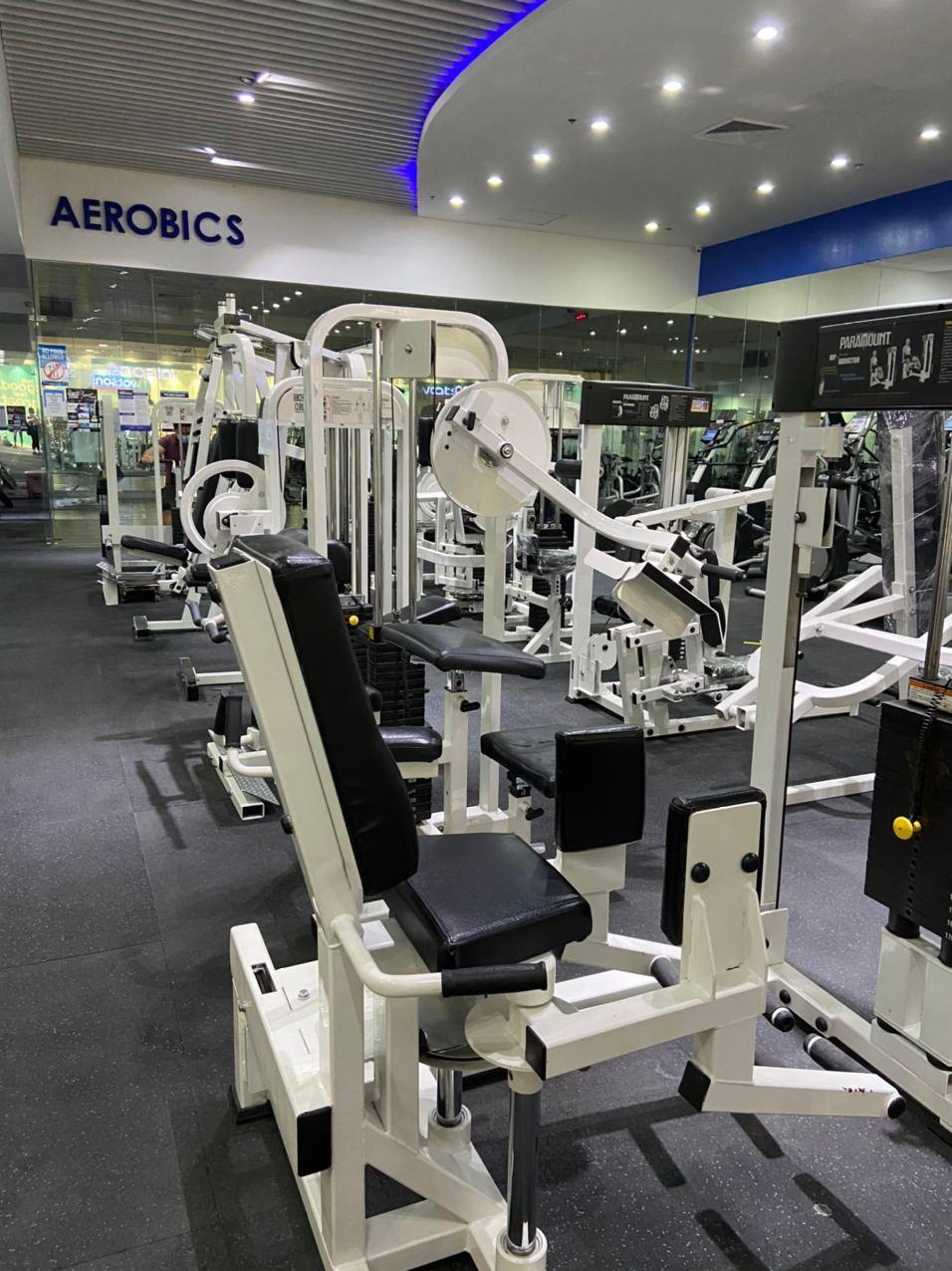 After spending 30 minutes on the treadmill, I thought about lifting weights next. I wanted to use the machines, but I noticed that some had signs on them that read, "To keep a safe distance, this machine is temporarily unavailable." Later on I learned from the staff that some machines are made unavailable for a certain time so that the maintenance team can properly sanitize it for the next user. Even if I didn't get to use the machines, free weights were readily available so I used those instead (and made sure to sanitize them too, ofc).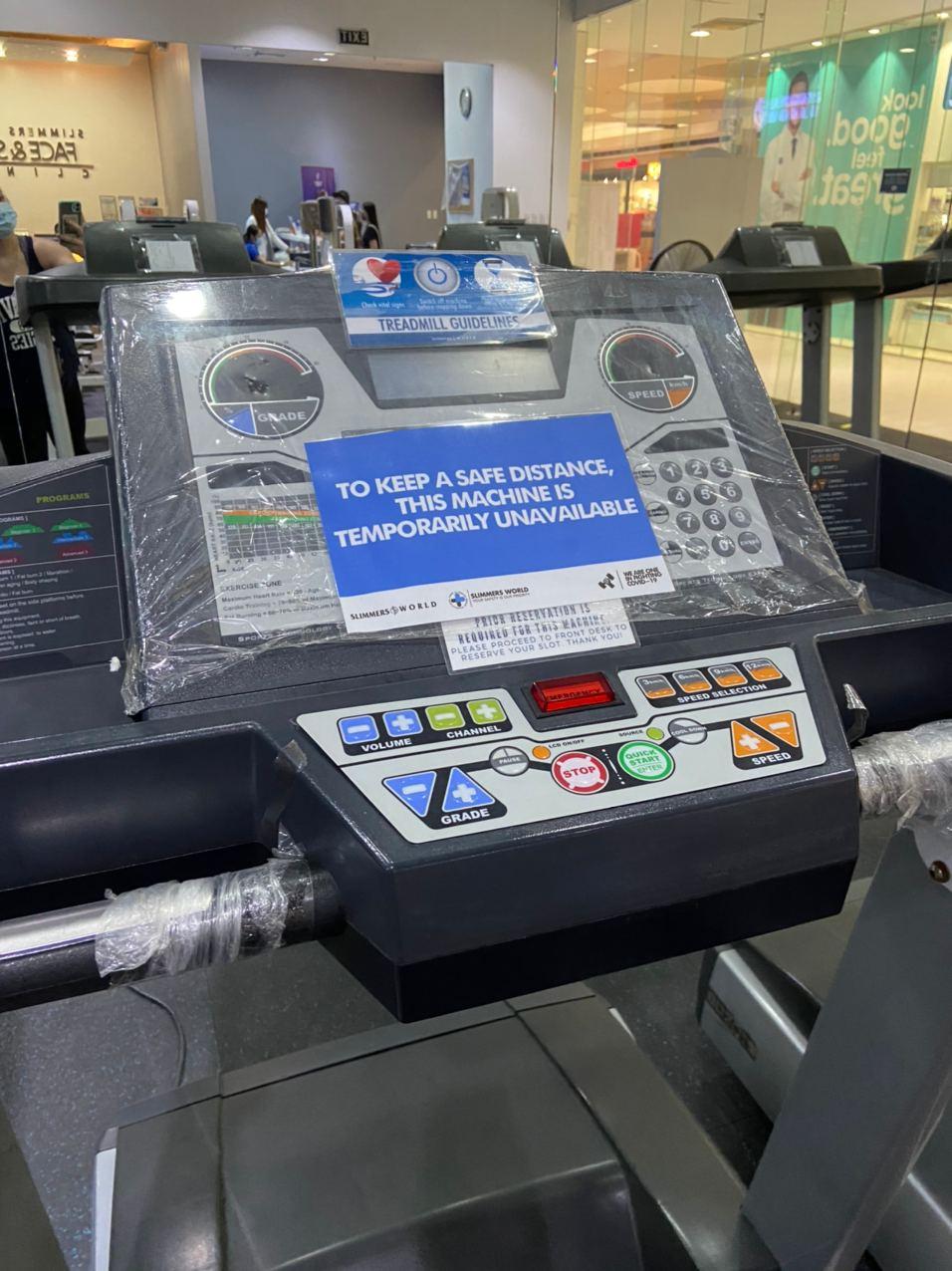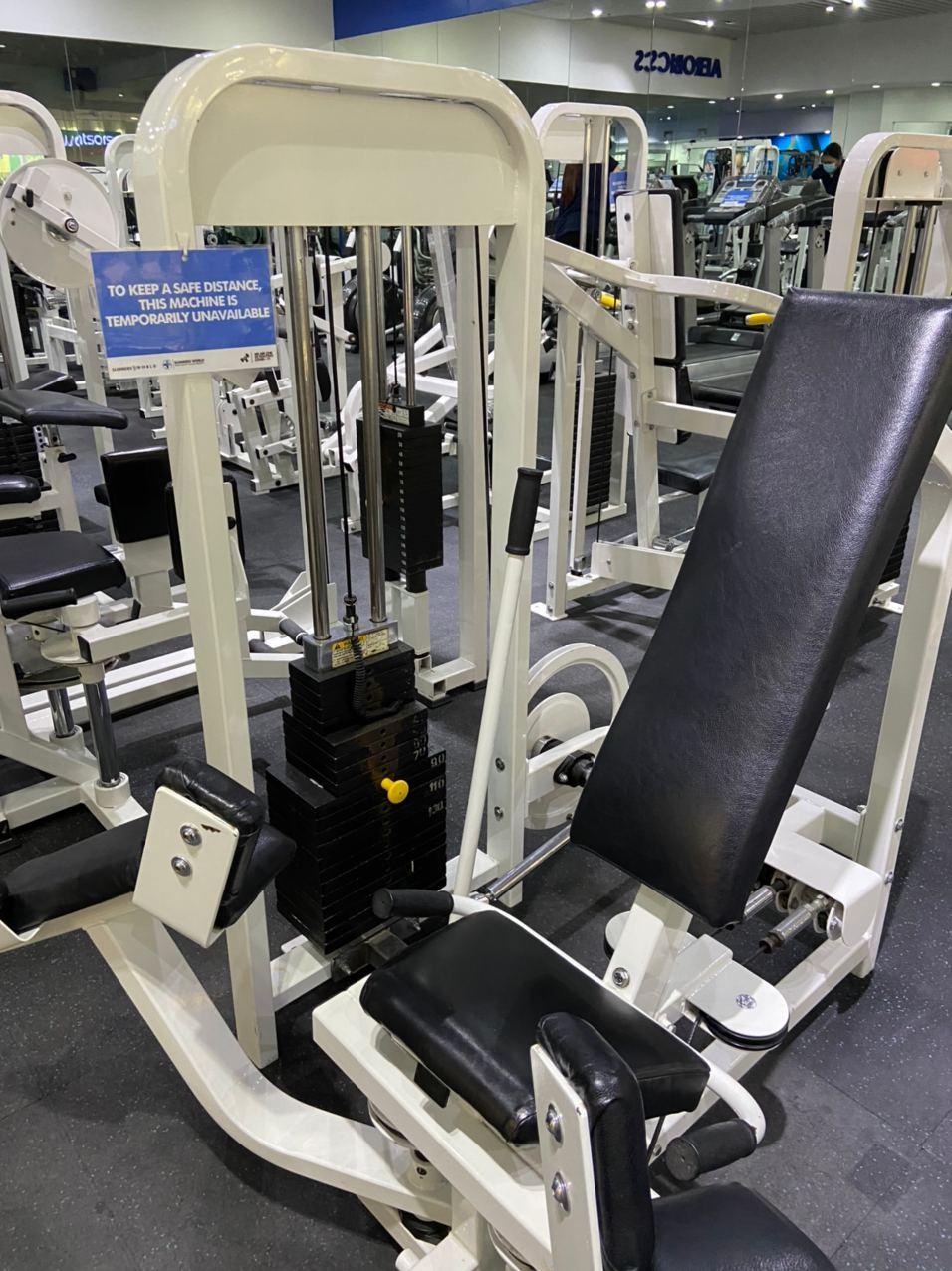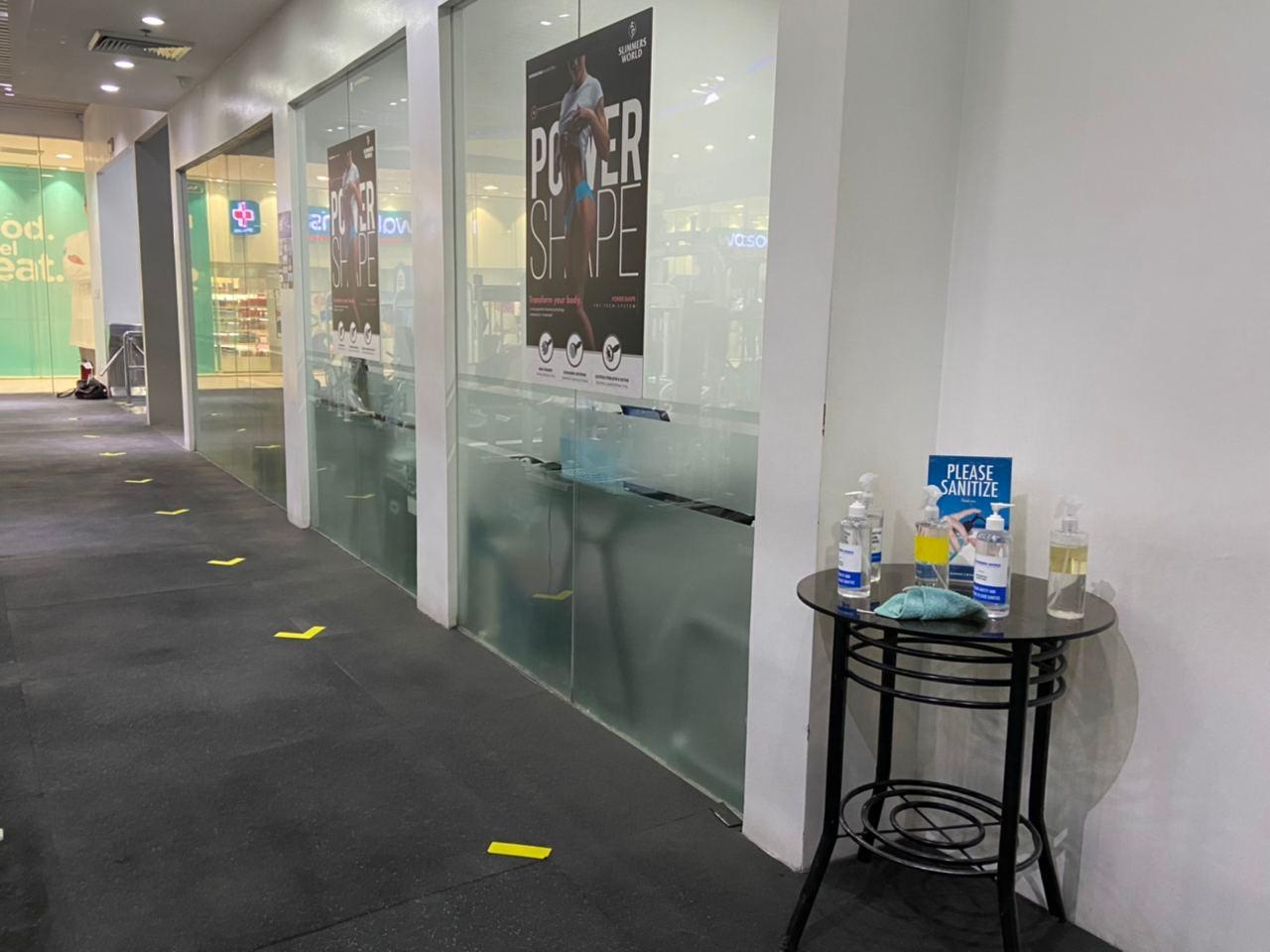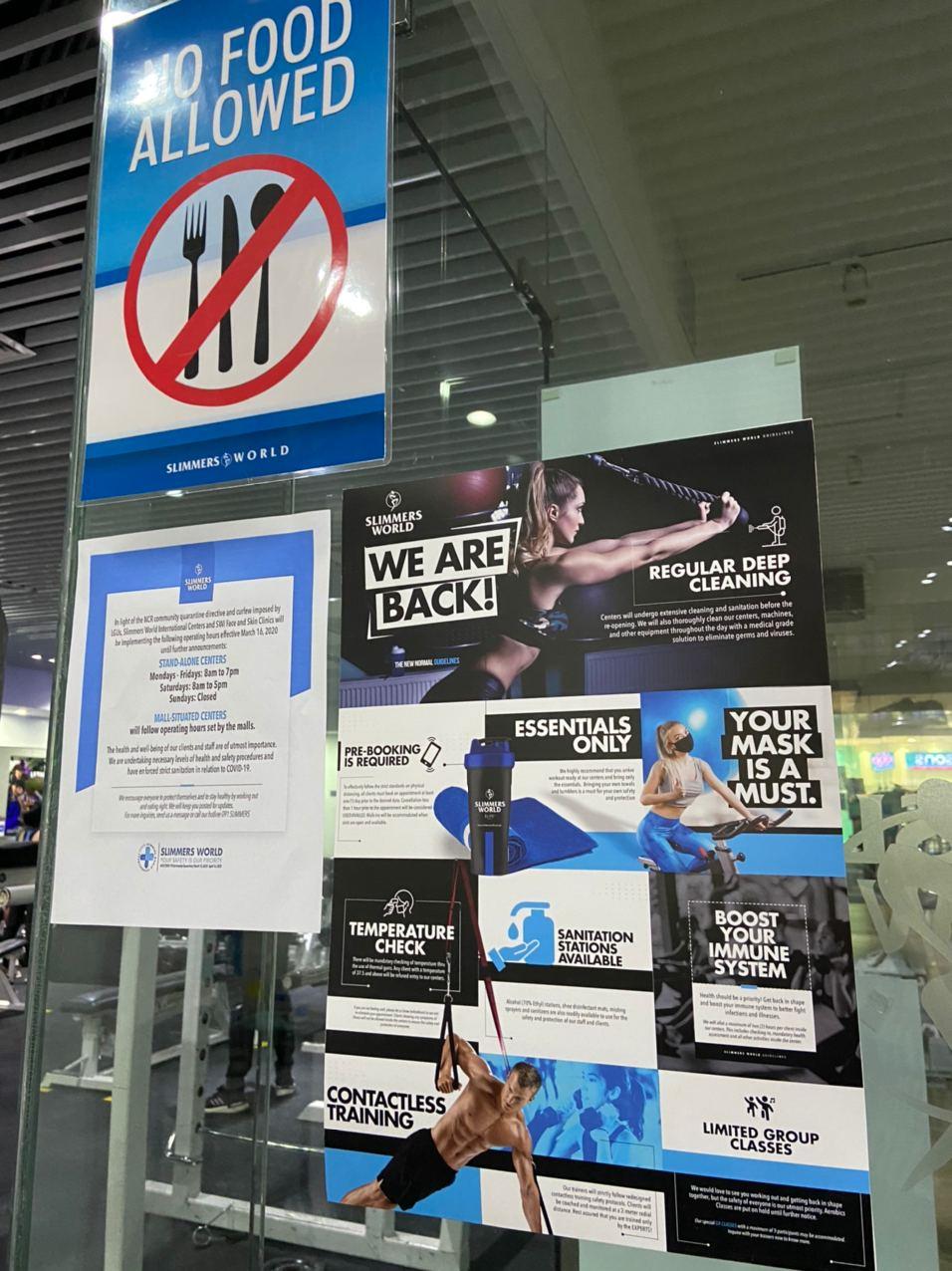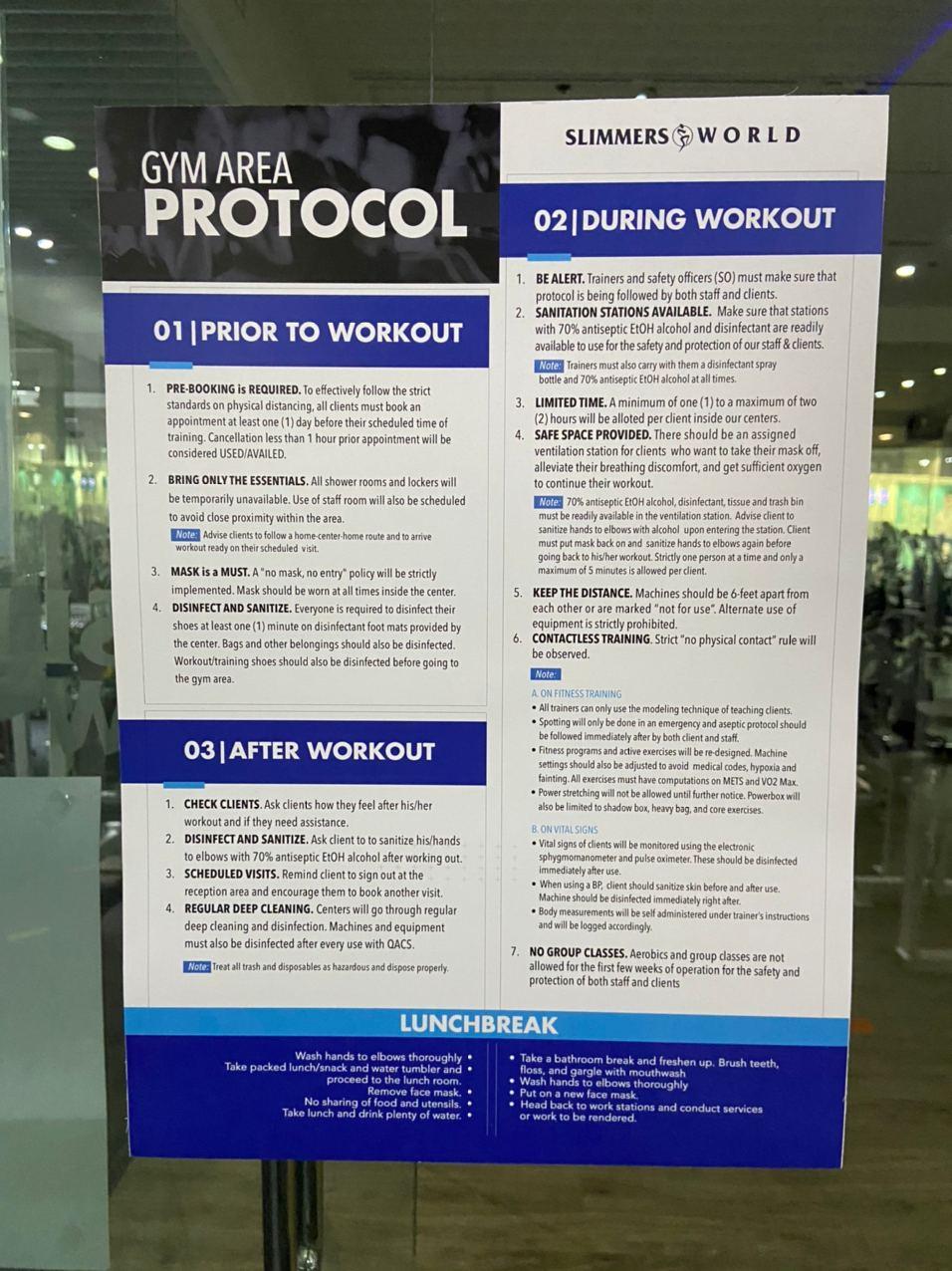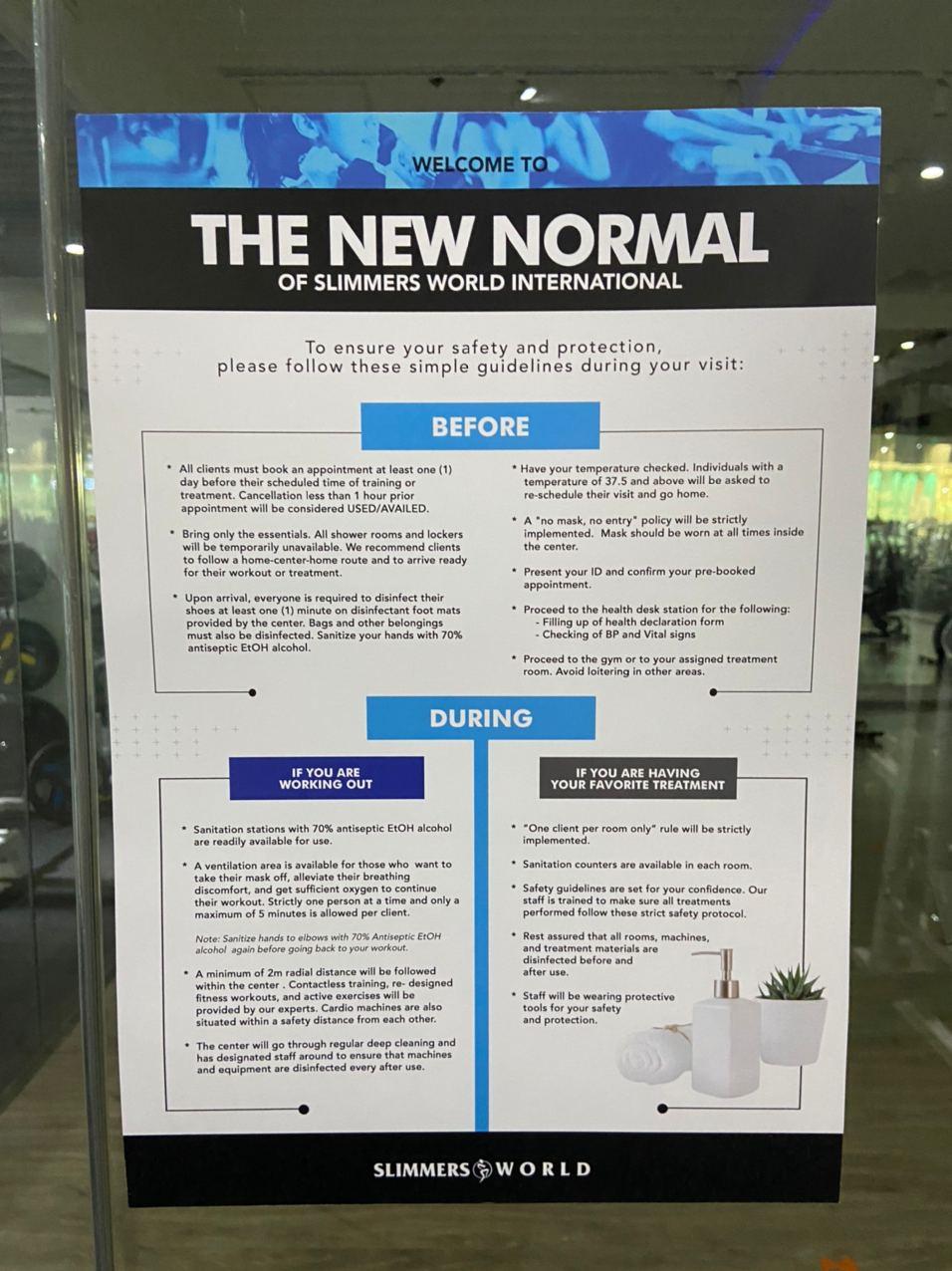 Overall thoughts on the gym safety protocols
To be completely honest, the entire experience was still nakakapraning. Even though physical distancing was observed and the equipment were all sanitized beforehand, I felt uneasy after my workout. I guess it's also because you can never really be too sure of the people who have entered and used the facility. Of course, as soon as I got home, I disinfected all my essentials and showered. If someone were to ask me, "Would you do it again?" I would say yes, but I'd be 100 percent more comfortable working out at home for now.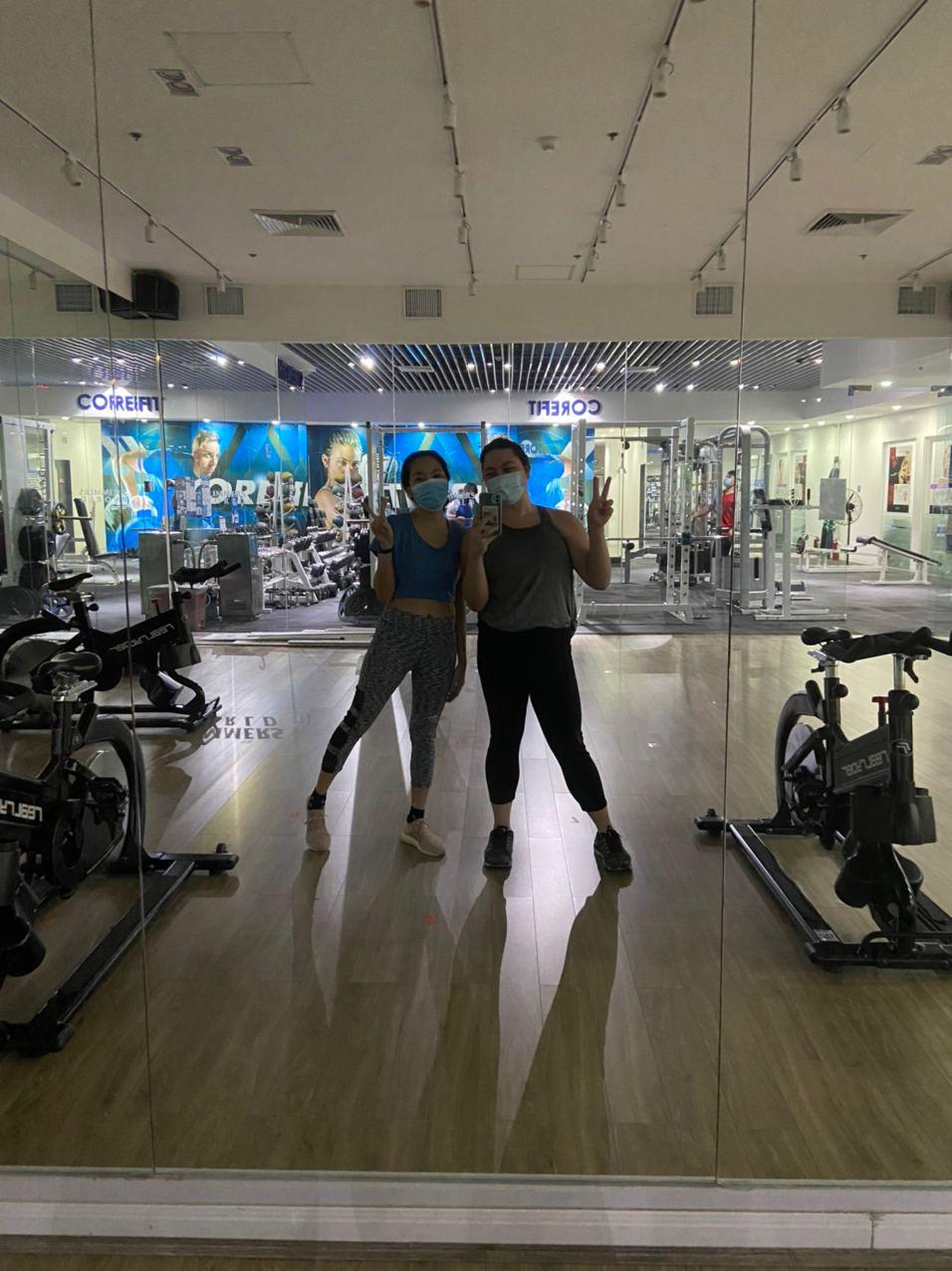 CLICK HERE FOR MORE STORIES ABOUT LIVING IN THE NEW NORMAL:
***
We're officially on Viber! Be part of our growing community and subscribe to Cosmopolitan Philippines now!
Follow Lou on Instagram.