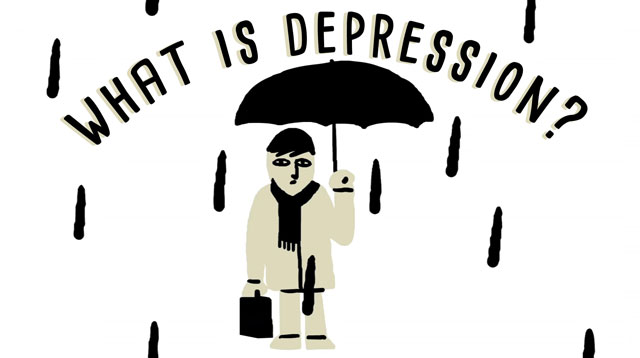 YouTube/TED-Ed
According to Psychology Today, depression is one of the most misunderstood words in the English language. Depression, in its clinical definition, refers to a mental health ailment that can happen to anyone, but people often misuse the term to refer to regular sadness. When people continue to believe the fallacies surrounding depression and stigmatize those who are afflicted, the more depressives suffer in silence and refuse to get proper help.
Thanks to mental health advocates around the world, helpful information is spread about depression, including a growing number of videos that target not just those who are suffering, but their friends and loved ones. Here are five that we at Cosmo found most relatable.
Continue reading below ↓
Recommended Videos
1. I have a black dog, his name was depression.
The black dog is often used as a metaphor for depression, and it's traced back to past centuries of literature. Roman poet Horace associated the black dog with depression, while Winston Churchill famously referred to his own manic-depression as "the black dog." This video by the World Health Organization uses the same metaphor to show people what it's like to struggle with this preventable and treatable disease.
2. Depression isn't always obvious.
This eye-opening video by Buzzfeed shows us that people suffering from depression and other mental health ailments don't always fit the stereotype.
3. Depression, the secret we share
Writer and lecturer Andrew Solomon's 2013 podcast for TEDTalks continues to be one of the most powerful talks about depression. Here, he takes us to the darkest corners of his mind during his own years battling with this misunderstood disease.
4. What is depression?
Presented as an insightful animation lecture, Helen M. Farrell's TED-Ed lesson examines the symptoms and treatments of depression, and gives you tips for helping a friend who is suffering.
5. The Science of Depression
Because depression is a mental illness, it can be a lot harder to understand than say, heart disease or cancer. This video breaks depression down to a science to help people understand that it's a real disease.
If someone you know is suicidal or depressed and you'd like to help, click here.
If you are suicidal or are experiencing symptoms of depression, know that there is help and hope. You may call the following hotlines:
Crisis Line (for non-sectarian, non-judgmental telephone counseling): 
Landline: (02) 893-7603
Globe Duo: 0917-8001123 / 0917-5067314
Sun Double Unlimited: 0922-8938944 / 0922-3468776
Center for Family Ministries (for spiritual counseling):
Landline: (02) 426-4289 to 92
Online resources for depression and suicide prevention:
www.suicidepreventionlifeline.org
***
Visit Kate on KateWasHere.com and follow her on  Instagram  and Twitter.