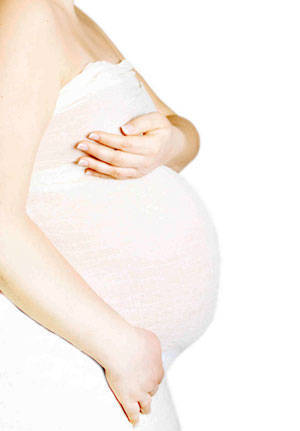 Over the past few weeks, talk about the House Bill 4244, more popularly known as the Reproductive Health Bill or RH Bill, has reached fever pitch. The bill has been pending in the House of Representatives for 11 years now, caught in a crossfire of support and criticism between its proponents and opponents. Tomorrow, August 7, Congress comes together to finally vote on terminating the period of interpellations on the bill.

It is important to note that tomorrow's vote is not the same one that will pass or junk the RH Bill once and for all; rather, it's a vote that will determine whether or not members of the House of Representatives will end debate on the bill. If Congress votes to end the debate, the bill will finally move on to the period of amendments--a step closer to a possible passage. If Congress votes to continue the debate, it will keep the bill in the legislative limbo it's been in for over a decade.

RHBill.org lists reasons the RH Bill should pe passed now, among them a decrease in unwanted pregnancies and illegal abortions, reduced health risks for mothers and infants, adequate sexuality and sexual health education for the youth, and better public health services available to poor families. But other parties, the Catholic Bishops' Conference of the Philippines in  particular, have lambasted the bill as anti-life, due to its alleged promotion of abortion and a contraceptive mentality, which has raised anxieties of a demographic winter taking place.

The passage of the RH Bill will have great consequences for Filipinos; not only will it benefit women by allowing them to take control of their bodies, it will help couples provide a better quality of life for their families. No wonder many female personalities have actively taken a stand on this issue--political leaders such as Sen. Miriam Defensor-Santiago, Sen. Pia Cayetano, and Sen. Risa Hontiveros-Baraquel have been very vocal about the need for an RH Bill, while celebs such as Lea Salonga, Kris Aquino, and Angel Locsin have taken to Twitter and other social networks to declare their support.

UPDATE: On August 6 at around 6PM, a day before the scheduled date of voting, Congress voted to end the period of interpellations on the RH Bill. The congressmen reached a consensus on the matter after President Aquino appealed to members of the House majority coalition earlier in the day to terminate the debate. The RH Bill now advances to the period of amendments, which is the more difficult hurdle as the bill's proponents will now have to entertain amendments from its critics, but the August 6 vote does move the bill closer to passage.

What we really want to know is what real girls like YOU think. Should Congress pass or junk the RH Bill? Vote in our poll and sound off in the comments section below!
43
Recommended Videos