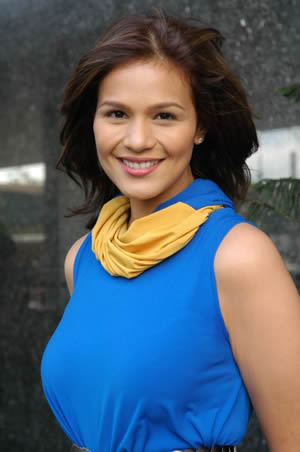 Through knowledge and prevention, that's how.

All women are at risk when it comes to breast cancer. We should know by now that anyone can be a victim of this disease: mothers, daughters, sisters, and friends. The disease is in fact the number one cause of mortality among Filipino women, with the Philippines posting the highest incidence of breast cancer in the Southeast Asian region. And the pain it causes those who see their loved ones suffer is something else, too. I should know.

As we will all find out on the Avon Walk Around the World for Breast Cancer 2009, to be held on November 8, Sunday, in different locations around the country (read my blog post about it here), there are in fact many different stories, but only one reason for continuing the fight against breast cancer. The good news is there are a number of things you can do to help yourself and others in the battle against this deadly disease.
[readmore]
Arming ourselves with knowledge on the disease and prevention is key. We have to understand what breast cancer is and how it happens. I'm not an expert on the matter but reading has taught me that breast cancer refers to a malignant tumor that has developed from cells in the breast. This is always caused by genetic abnormalities, although it was noted that only about five to 10 percent of cancers are due to abnormalities inherited from our parents; the rest, about 90 percent, result from the aging process as well as general 'wear and tear.'

I've found that it's best to read up and guard yourself by understanding the factors that can increase breast cancer risks, signs, and symptoms to look out for. I saw that Cosmo wrote about it here, too.

The next step is taking the initiative to develop a prevention and early detection plan. This will help you detect the disease in its early stages. Why is this important? Because the earlier breast cancer is diagnosed, the better the patient's chances are for survival. A breast self-exam is something you can perform at home every month (watch Cosmo's how-to video here). I've already asked my doctor to teach me how to do this properly. You can also start having regular clinical breast exams when you hit your 20s and get a mammogram every year starting age 40.
Continue reading below ↓
Recommended Videos