Ever since the quarantine began, you might have noticed that more and more people are getting into home gardening. Not only are they an easy way to prettify your room and give it a pop of color, but it can also purify the air you breathe, help you sleep better, and even repel pesky mosquitoes. Did you know, however, that they are also great for your mental health?
According to certified plantita Samantha Bachini-Chanco in an episode of My Day with Cosmo, she tends to her plants whenever she feels anxious or stressed, especially due to the pandemic. She's definitely not the only one—more and more people make buying new greenery and taking care of their garden their quarantine coping mechanisms. Below, check out all the ways our houseplants help us get out of our slump:
READ MORE:
7 Beginner-Friendly Plants Every ~Newbie~ Plantita Should Have
5 Types Of Indoor Plants That You Don't Need To Water Every Day
6 Plants That Are Hard To Kill + Perfect For Beginners
They reduce stress.
According to a study from the University of Hyogo in Japan, having some sort of greenery in your working area reduces stress levels. In the experiment, participants were asked to record their pulse before and after looking at plants and filled out forms that gauged their psychological wellbeing and anxiety levels. Over 27 percent of them recorded a significantly lower pulse rate and decreased anxiety scores, too. 
So, the next time you're hard at work, take a break by tending to your greens or by simply gazing at them. You might just find yourself less fatigued and with a *renewed* sense of concentration.
ADVERTISMENT - CONTINUE READING BELOW ↓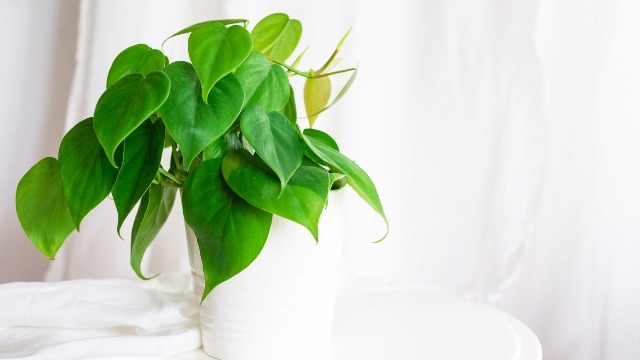 They help with concentration.
Another benefit of our plants is their ability to help with concentration. According to this study, it was found that having some sort of greenery in your work area improved creativity, idea generation, and focus levels. So if you've been feeling a bit uninspired, adding a few mini plants in your desk could be the mental boost you need.
They boost your mood.
We don't know about you, but taking care of our plants or even just ~fondly~ looking at them immediately puts us in a better headspace than where we started, and science definitely agrees. A 2010 Japanese study researched on shinrin-yoku or "forest bathing," aka spending time in nature, and concluded that it can lower stress levels, reduce blood pressure, and leave an overall relaxing effect.
While most of us don't have the luxury of wandering around a forest to bathe in its health benefits, we can definitely bring nature closer to us. Here is a list of beginner-friendly indoor houseplants that any newbie can take care of. Grow them, take care of them, and feel your serotonin levels ~rise~.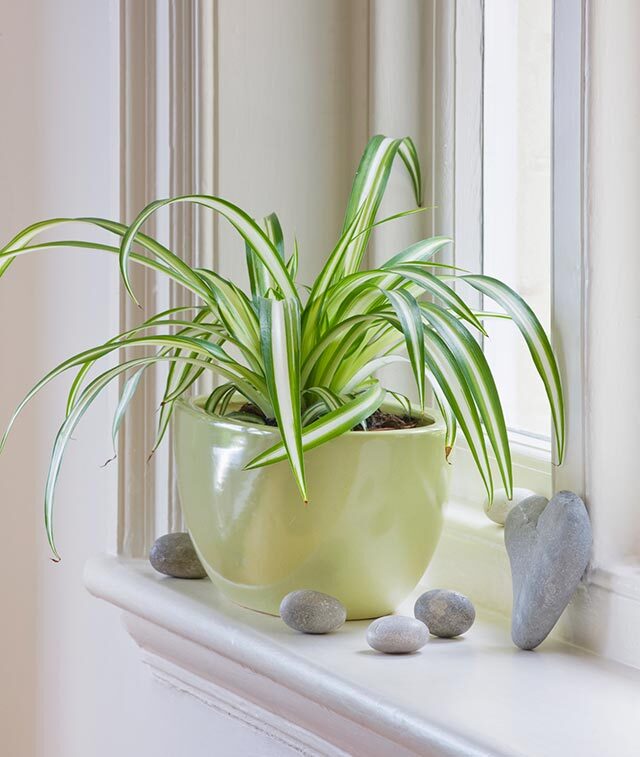 They assist in memory retention. 
Aside from helping with concentration, plants can also aid in memory retention. Did you know that being around them can actually increase recollection by up to 20 percent? This is a good excuse to buy even more succulents for our WFH desk. *wink wink*
They promote mindfulness.
If you find yourself increasingly restless as the days go by—whether it's due to the five million things in your WFH to-do list or just the general feeling of helplessness amid the pandemic—don't worry, you're not alone. Your plants can actually provide a calming effect as you get lost and in the zone while tending to them. This practice promotes mindfulness, a helpful coping mechanism for anxiety.
Follow Cheska on Instagram.
***
We're officially on Viber! Be part of our growing community and subscribe to Cosmopolitan Philippines now!