This brilliant, satirical pro-choice poster highlights the obscenity of having no access to contraception, and hammers home the futility of the arguments pro-lifers use. By using a clever analogy, the sign, which first appeared on Breanieswordvomit.tumblr.com, compares contraception to life jackets and getting pregnant to drowning.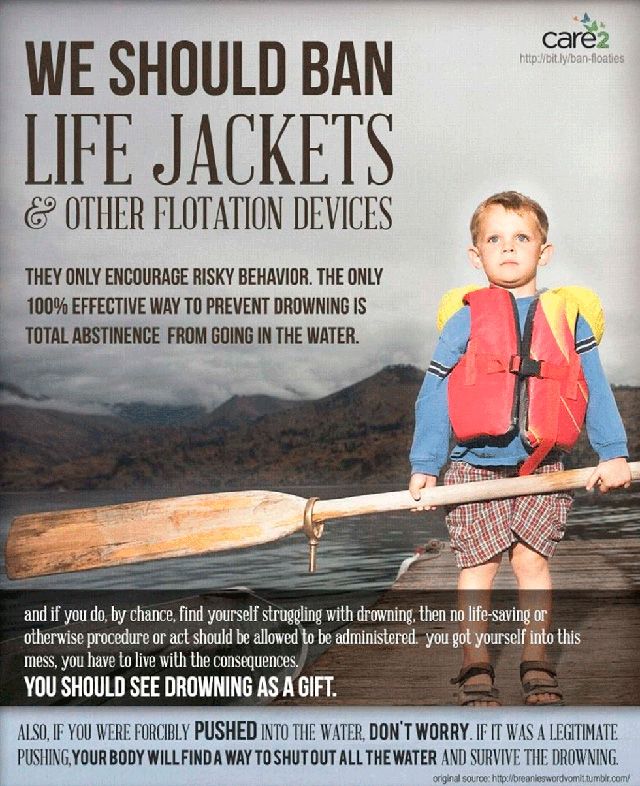 It reads, "We should ban life jackets & other flotation devices. It only encourages risky behavior." (A common argument used by pro-life campaigners is that contraception encourages risky behavior, i.e., sex). "The only 100% effective way to prevent drowning is total abstinence from going in the water."
It continues: "Also, if you were forcibly pushed into the water (a not-so-subtle metaphor for rape) don't worry. If it was a legitimate pushing, your body will find a way to shut out all the water and survive the drowning." 
In March this year, one blogger used a metaphor about tea to highlight sexual consent and in September last year, Cambridge and Oxford Universities implemented compulsory sexual consent classes.
Keep it coming.
***
This article originally appeared on Cosmopolitan.co.uk. Minor edits have been made by the Cosmo.ph editors.
Continue reading below ↓
Recommended Videos