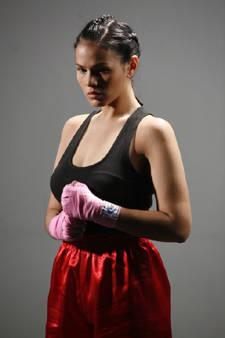 Dear Cosmo chicks: did you know that October is Breast Cancer Awareness Month? For this online space, I'll be talking about this, if you please. I'm a huge advocate of breast cancer awareness because I lost someone so dear to me to this disease. If only there was a way we could have prevented it from happening then...

But certainly, there are ways we can prevent this disease. And if you're wondering if eating healthy and exercising regularly really help prevent breast cancer, you'll be as glad as I am to know that studies indicate that YES they can! When it comes to prevention of this disease, risks that we can't control such as age and genetic make-up do loom large, but there are things that we can, thankfully, control and steps we can take on our own to allow us a headstart on breast cancer prevention.
[readmore]
Among the easiest lifestyle factors that you can control are what you eat and drink. Maintaining a healthy body weight is a good way of preventing any number of diseases, including breast cancer. From the many reading materials and information available everywhere--in books, online, the news--which I've enthusiastically gathered, I learned that eating right involves consuming fruits and vegetables, including cruciferous ones like broccoli, cabbage, and cauliflower; dark leafy greens; carrots and tomatoes.

It is also recommended that women should concentrate on the type of fat they include in their diet, as this can affect breast cancer risk. Monounsaturated oils like canola, olive oil, nuts and seeds should be our primary source of fat because these have potential anticancer properties.

Another tip I've learned is to limit alcohol consumption. Researchers have supposed that there seems to be a link between alcohol consumption and breast cancer, but how strong this link is hasn't been determined just yet. Still, it's always better to stay on the safe side, right ladies?

I've also learned from experience that you should accompany your diet with, what else, regular exercise. This provides powerful protection against the disease. Fitness experts I've talked to say consistency and duration are what you should keep in mind so target 30 minutes or more of moderate aerobic activity five or more days a week.

Like me, try to include weight-bearing exercises such as walking, jogging, or aerobics in your routine, as these even have the added benefit of keeping your bones strong. A study showed that women who engaged in strenuous recreational activity for more than six hours a week had 23% reduction in breast cancer risk. Even active housework has been found to help!

Combine these risk-reducing habits with limiting your exposure to substances that promote the disease to increase your chances of saying hello to more and healthier tomorrows--my primary inspiration for making it a point to lead a healthy lifestyle.

P.S. For more of my fitness tips, check out my chat with Cosmo.ph here.
Continue reading below ↓
Recommended Videos