Q: Lately, napansin ko na nagiging uso ang menstrual cups. Gusto ko siyang i-try kasi based on what I've heard and seen online, mas makakatipid ka talaga dahil hindi mo na kailangan bumili ng napkins or tampons every month. Eco-friendly pa! I want to make the switch but I don't know where to start. Any tips for first-timers like me? How do you even insert that thing in your body? 
***
For the longest time, the only menstrual products you knew of were probably just sanitary napkins and tampons. Eventually, more sustainable options surfaced in the market such as washable cloth pads, period panties, and menstrual cups. Unlike the first two products, menstrual cups are trickier to use because it involves insertion. But still, there's a growing number of Pinays who have been considering it as an option and some have even *made the switch* already. If you're planning to do the same, Cosmopolitan interviewed OB-GYN Dr. Mae Syki-Young to know more about how a menstrual cup works and how to find the right one for you. 
What is a menstrual cup?
A menstrual cup is a reusable feminine hygiene product. Usually made of silicone or latex, it's a bell-shaped object that's inserted into the vagina to collect blood during menstruation.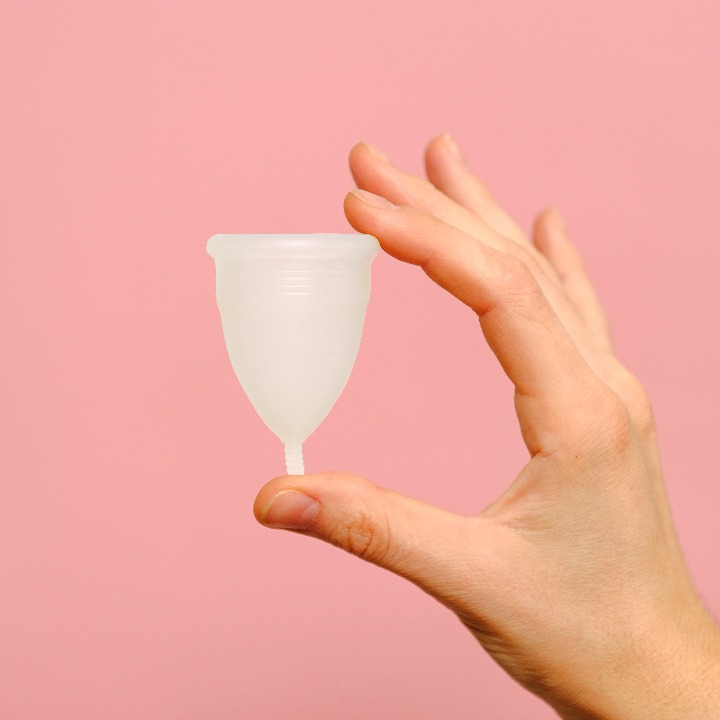 Things you should know before switching to menstrual cups
It's best to see your OB-GYN first.
"Before you do the switch, talk to your doctor," Dr. Syki-Young says. Having an initial checkup will give your OB-GYN an idea if using a menstrual cup is actually recommended for you. Some women may have difficulty in using this kind of product because the anatomy of their vulva or vagina is different (and that's totally okay!). So in cases like these, a menstrual cup isn't advised. You can also use take this time to ask your doctor about the size of your vaginal canal, which will later on help you figure out which kind of menstrual cup to get.  
Yes, the size of your menstrual cup matters. 
How do you know which size is right for you? According to Dr. Syki-Young, "Different menstrual cups have different designs. Yung iba, medyo mas elongated, yung iba medyo mas matambok. But as a general rule, if you're young, [have never given] birth, then siguro naman nasa small ka lang." You should also consider the length of your cervix, the length of your vagina, and your menstrual flow. "If example you're on the pill. Your period is really lesser, so you might need a cup that is not very big—small lang—and enough for your vaginal canal," she adds.
You should not leave it inside you for a long time.
The thing with menstrual cups is that if it's inserted correctly, you won't actually feel it inside you. In fact, you might even forget that it's down there. (But for your safety, please don't!) Make sure to check on it every three to four hours, especially during your heavy days. 
Clean it properly.
This is pretty much a given, but we're here to remind you anyway. You don't want the blood to just end up inside the cup na nakaipon. Dr. Syki-Young mentioned, "The blood that is there for a long time is also a good culture medium for infection." So don't forget to properly dispose the blood as necessary and wash your cup with soap and water after every use. 
To know more about menstrual cups, watch the video below.
Dr. Mae Syki-Young is a consultant of Makati Medical Center and St. Luke's Medical Center, Bonifacio Global Center; Fellow of Philippine Obstetrics and Gynecology Society (POGS); Member of Philippine Society of Gynecologic Endoscopy (PSGE); Member of Aesthetic Gynecology Society of the Philippines (AGSPI).
***
Cosmo is now on Quento! Click here to download the app for iOS, Android, and desktop and enjoy more articles and videos from Cosmo and your favorite websites!
Follow Lou on Instagram.