ICYMI, President Rodrigo Duterte has signed Republic Act 11036 or the Philippine Mental Health Law, and it's about damn time!
With the government finally gearing towards a mental health-inclusive public healthcare system, the hope is that more people can come to acknowledge and accept the reality and gravity of what it means to suffer from depression and other mental health conditions.
It is important to realize that mental health issues can plague anyone regardless of age, SOGIE, and socio-economic status; and everyone deserves to be heard out and to get the help that they need without prejudice. This is where Spring Philippines comes in.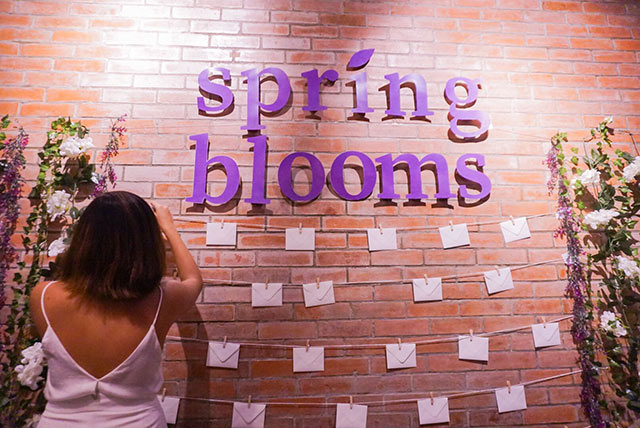 Officially launched on July 7, 2018, Spring Philippines is a non-profit organization that aims to take the stigma out of mental illnesses by creating a safe space for people with mental health needs. It is co-founded by Bettina Jose, Hazel Lim, and Dana Ang Espina in an effort to build a supportive community and help normalize talking about mental health issues.
Spring's message is short and sweet: You are not alone. 
"I think that [Spring] standing up for mental health is such a beautiful thing. I mean even the name, 'Spring,' it's like an awakening after maybe a rough patch," says Kiana Valenciano—one of the guest performers during the launch.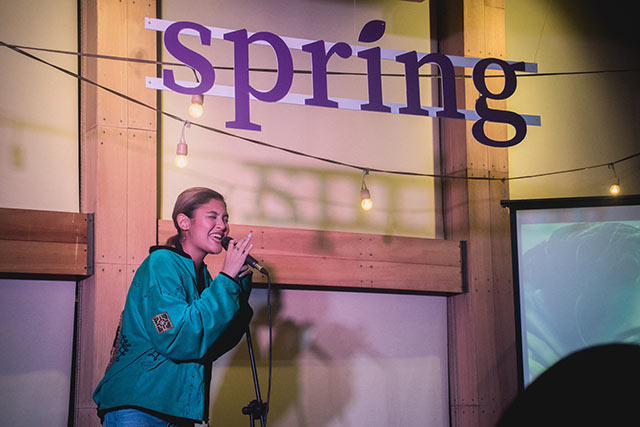 Continue reading below ↓
Recommended Videos
"The reason why it is a big deal for me is because my grandmother is bipolar and I feel like mental health shouldn't be a taboo anymore in this day and age, especially in our country right now," she goes on to share. "I know so many people who are going through a lot and I think we should embrace them instead of making them feel embarrassed or like an outsider, so I think this is such a great cause."
Musician Dane Hipolito also related his experience with a close friend who has been battling depression and how it pushed him to fight for mental health awareness. "[Music] is the only thing that makes her happy. It's her escape. But because of her depression, she had to extend her college years. Her parents don't believe that [her illness] exists so they just took that as her not being able to focus in school. Basically, her family made her stop music because they thought it was distracting her from her studies."
Having struggled with their own mental health issues, the team behind Spring know firsthand what it's like to live with dark thoughts and all those negative emotions.
"In 2016, I was diagnosed with generalized anxiety disorder," explains Bettina. "That was a very long journey for me. It took me two years to get diagnosed and another two years to open up about it. However, when I was going through that, I never really felt alone. It's usually the first thing that people with mental illness feel because they're so isolated from the world, but I never felt that. I always felt an overwhelming amount of support from my family, from my friends; and I know for a fact that I wouldn't even be here if it weren't for the support and perseverance of people around me to push me to keep fighting and living another day."
Bettina adds, "That's what pushed me to do this and mount this whole thing. I was so adamant about paying forward the kind of love and support I got when I was going through my tough and dark days, so that's basically how Spring came to life."
Spring's message is short and sweet: You are not alone. And besides monthly community meetups where members can just chill, eat together, and talk about what they're going through, Spring is also working towards conducting two-day summits at partner high schools.
The first day of these summits will consist of a talk series given by a psychiatrist and the founders themselves. "We just want [these kids] to know that [mental illness] is a real problem, which is why the psychiatrist is there," says Bettina. "And then we want them to know na, 'Look at us, we've been through it too and here we are today.' So that's what the founders' talks will be about. Mas relatable kasi for them to know what our experiences are like."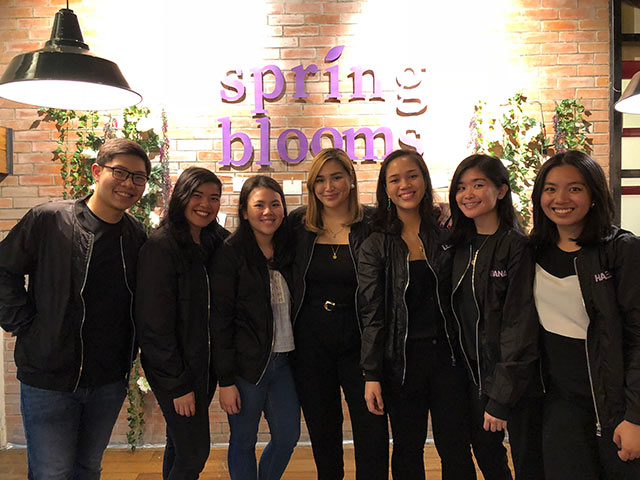 The second day will be a workshop of sorts for mental wellness. Students can visit different stations where they can learn about ways they can cope, manage, and maintain their mental well-being. "We'll be inviting all our members and everyone who wants to be involved in these activities. It's really all about building camaraderie and a solid support system," Bettina continues. "For now, I want to stress that our online channels and hotline should not be confused with the suicide hotline. We are not counselors, but we are here to listen and let you know that you are heard and understood."
It is, however, part of their long-term goal to be able to offer counseling and eventually, fund a psychiatrist for people who can't afford one, explains Bettina.
If you or anyone you know would like to volunteer your time or simply become a member of the Spring community, you may get in touch with them via Facebook, Instagram, e-mail (spring.community@gmail.com), or their hotline (0917-144-2332).
EXPLORE COSMO