Part of being a responsible adult is taking the necessary precautions before you have sex with someone. Aside from talking about each other's sexual history and giving consent, it's also important to use a condom. When it comes to health and safe sex, using this contraceptive method is a pretty big deal. Fun fact: A recent study conducted by Southeast Asia's leading online shopping companion, the iPrice Group, shows that in the Philippines, Pinoys googled "birth control pills" the most in the first trimester of 2021. Apparently, there's a growing interest in condoms and emergency contraceptives. 
And ICYMI, a "unisex condom" officially exists now! (Yup, that's right.) According to a report published on October 28 by Reuters, "A Malaysian gynaecologist has created what he says is the world's first unisex condom that can be worn by females or males and is made from a medical grade material usually used as a dressing for injuries and wounds." (Pretty interesting, right?) Introducing: the Wondaleaf Unisex Condom. Check it out below.
ADVERTISMENT - CONTINUE READING BELOW ↓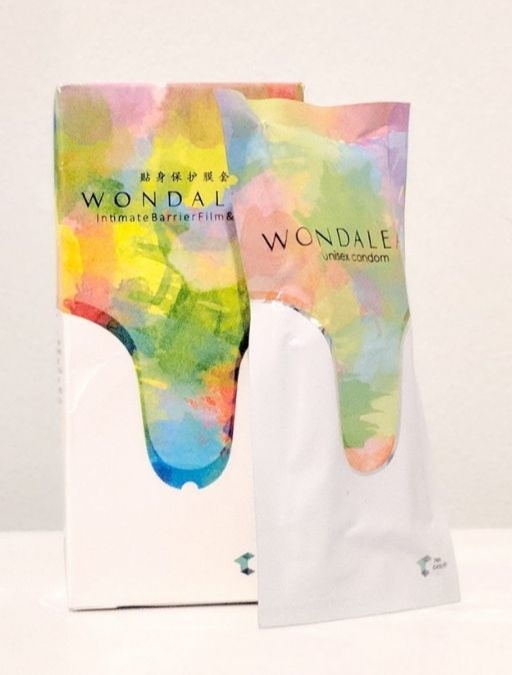 Wondaleaf Unisex Condom: Details
Based on the item description, the Wondaleaf Unisex Condom is "a thin, unique unisex stick-on condom that allows [and] provides barrier protection for the lower abdomen." It's designed in such a way that it comes with an adhesive covering which can be attached to either the vagina or penis. As for the material, it's made using polyurethane, a plastic polymer that's commonly present in transparent wound dressings.
Wondaleaf Unisex Condom: Price and where to buy
Thinking of adding this to your online shopping cart? As of writing, the item is only available on the Wondaleaf official website and it costs 14.99 Malaysian Ringgit (approximately P183). Currently, it only ships within Malaysia but we're keeping our fingers crossed that we'll see these in the Philippines real soon!
One order comes with two Wondaleaf Unisex Condoms, two water-based lubricant sachets, and two pieces of retention gauze. To know more about how to apply the Wondaleaf Unisex Condom on a female (or male) user, click here to watch the instructional video. 
For more details, check out the Wondaleaf official website. 
***
Follow Lou on Instagram.