The treadmill is a pretty divisive piece of gym equipment; some people swear by it for their cardio workout, while others couldn't think of anything more uninspiring than pounding that charcoal belt with their feet—left, right, left, right—for long enough to burn a bit of fat.
But a treadmill workout doesn't actually have to be boring, you know. And in a bid to prove it, we asked a load of personal trainers to share the creative ways they spruce up a standard cardio sesh in just 10 minutes. And who knew? They all came back with the same answer. The queen and crown of the treadmill workout, it seems: hill sprints.
Now, before you despair, thinking that hill sprints sound more painful than childbirth, remember this workout is designed to last just 10 minutes. Then, you're done—and you can get on with your life.
How to do hill sprints on a treadmill:
"I love hill sprints," explains Harry Grosvenor, Head Coach at Virgin Active. I mean, of course, he would—he works out for a living. But we'll hear him out. Harry recommends doing 30 second sprints at 20 km/h with a 60-second rest. "Increase the incline each sprint for as many rounds as possible. If you can do this beyond 10 minutes you're doing well," he adds.
Continue reading below ↓
Recommended Videos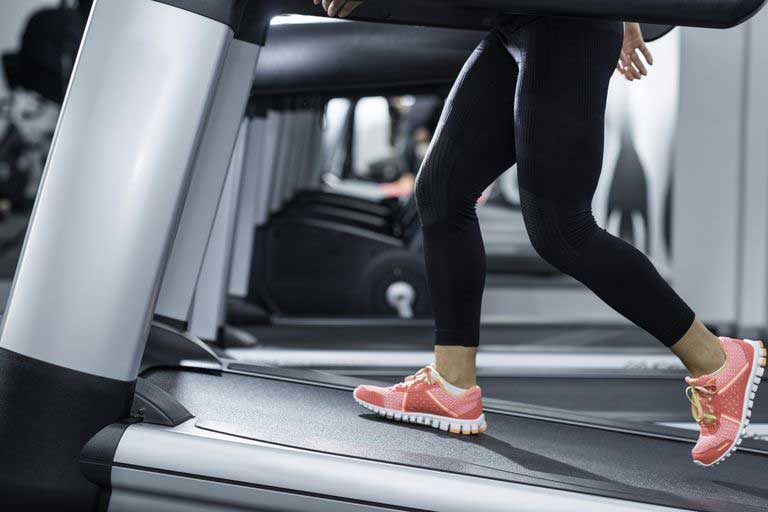 Why is interval training so effective?
Alastair Crew, Master Trainer at David Lloyd Clubs, was also an advocate of doing hill sprints interval training on a treadmill. Here's why: "The double whammy of progressive incline (hill work is like a strength workout for the legs) and speed intervals will stimulate a big calorie burn, help you get fitter quicker and create the after burn effect or EPOC (Excess Post Oxygen Consumption), allowing you to burn more calories post workout for potentially the next 24 to 36 hours," he says.
And, well, you can't argue with a 10-minute workout that's still burning calories a day later, can you?
The key, according to Alastair, is to monitor your heart rate during the intervals. "Your goal here is to choose a speed that will spike the heart rate to a high intensity approximately 90 percent of your maximum heart rate [find out how to calculate your heart rate zones here]. Then you are looking to go slow enough to recover quickly and drop the heart rate [to around 80 to 89 percent] before you repeat."
Anya Lahiri, Master Trainer at Barry's Bootcamp, was another fitness expert who suggested doing hill sprints on the treadmill. "It's guaranteed to make you faster and see cardiovascular fitness improvements," she adds.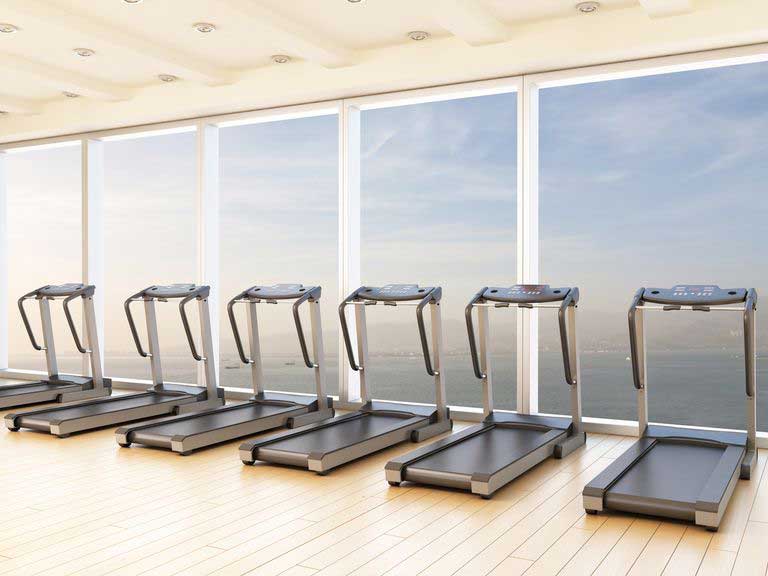 How can you make hill sprints feel doable?
The point is, hill sprints aren't meant to be easy. But running coach and founder of fitness app Eastnine, Tashi Skervin-Clarke, suggests giving yourself the option of a longer rest period halfway through if you feel like you need it to carry on. "Try to aim for five to six rounds before taking a longer recovery and going again," she says.
Another tip for nailing the treadmill intervals, this time suggested by Orangetheory Fitness trainer Vero Walker, is to "get some motivating music and smash out those 10 minutes you've got! 10 minutes may not seem that difficult, but you get out what you put in."
Follow Cat on Instagram.
***
This article originally appeared on Cosmopolitan.com/uk. Minor edits have been made by the Cosmo.ph editors.