Feeling bloated during your beach trip? It's never too late to exercise. Sure, you won't get an instant six-pack, but at least you won't have to super suck it in while frolicking around in your bikini.

1. The 15-Minute Ab Workout
2. Morning Beach Run
3. Chair Dips
4. Jumping Jacks
5. Beach Crawl
Lower yourself into a plank position, then crawl forward on your hands and feet for 30 to 60 seconds.
6. Sand Lunges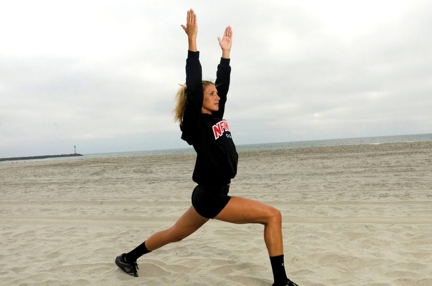 Continue reading below ↓
Recommended Videos
7. Leg Lifts (perfect while tanning!)


8. Nike Training App