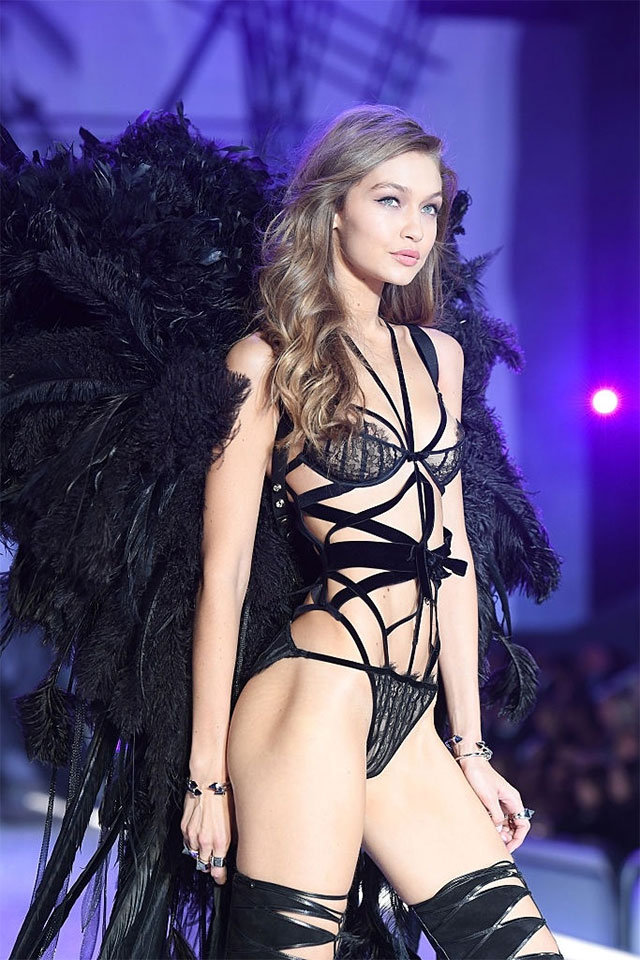 It's said that abs are made in the kitchen, but it turns out the same goes for Gigi Hadid's butt. At a recent Reebok event, during which Gigi revealed that her fitness goal leading up to the 2016 Victoria's Secret fashion show was to build muscles "in the right place" and perk up her butt, she said she does squats in the kitchen.
"Recently for the VS show, I put a sticky note in my kitchen, and every time I walked past the squats sticky note, I had to do 15 squats," Gigi said. "It's a good trick, because it reminds you that you have to have integrity with yourself. No one else is watching, so I have to just do it for myself."
Continue reading below ↓
Recommended Videos
Although Gigi also mentioned that she hates doing squats ("They're painful, and you have to do so many for them to work," she said), and everyone knows she goes to town on abs exercises to sculpt the body you see on runways, I think it's safe to say she gets her squat sets in, too, as evidenced by what people see when they are watching:
Follow Elizabeth on Twitter and Instagram. 
***
This article originally appeared on Cosmopolitan.com. Minor edits have been made by the Cosmo.ph editors.