It's been years since Iron Man 2 premiered aka when we first met Black Widow in the Marvel Cinematic Universe, which also means it's been almost a decade since Scarlett Johansson first stepped inside a gym. You read that right.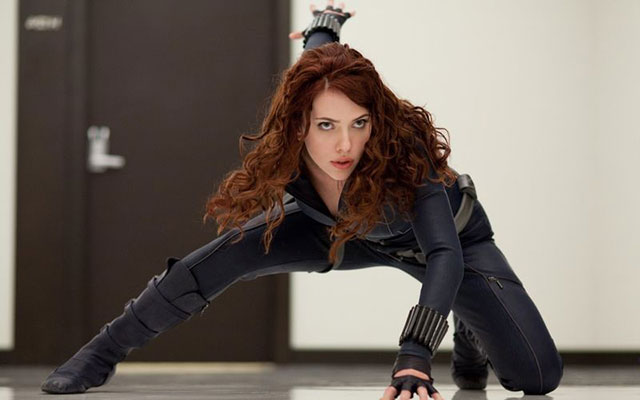 In an interview with The Hollywood Reporter, Scarlett's trusted trainer Eric Johnson still remembers the first time she had to climb a rope: "On the way up, she kneed me in the face and gave me a nice bloody nose—she was celebrating and I'm fighting back tears, gushing blood." 
For Johnson, one of the most important factors he considers during training is how close they can get to Black Widow's actual abilities. For example, Black Widow is able to lift 500 pounds, and Scarlett's workouts—"a 245-pound deadlift, pull-up series, single-leg pistol squats and push-up reps with a 45-pound plate on her back"—brings her pretty damn close to that number. 
Like the badass that she is, Scarlett didn't worry about weight loss or even body fat percentage. Instead, she focused on her performance. According to Johnson, "Scarlett always wants to be within three weeks out of her peak condition."
Continue reading below ↓
Recommended Videos
What's even more impressive is that Black Widow's workout routine includes Olympic weightlifting and gymnastics work. Johnson also had Scarlett try hot yoga, fight training, or SLT Pilates classes just so he can determine what else she needed to work on. But since Scarlett isn't a fan of traditional cardio (same, gurl), they incorporated "sprint work, battle ropes and kettlebells."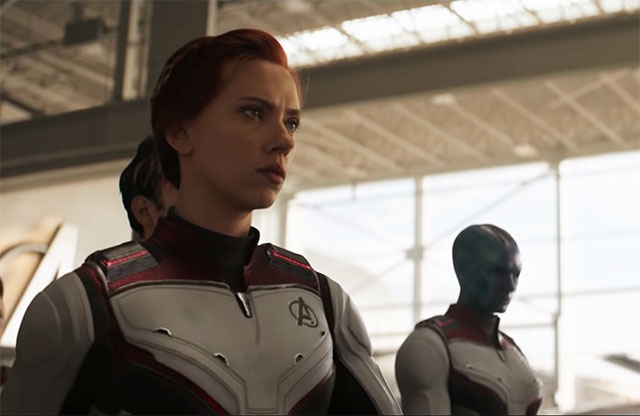 But exercise is just part of the process: Diet is equally, if not more, important. For Avengers: Endgame, they used "time-restricted eating," which basically meant that she after her last meal of the day, she didn't eat again for 12 hours. To make her look more cut, Scarlett didn't consume carbs days before filming began. Check out her "Marvel food plan" here. 
Of course, as a mom, the struggle is definitely real; Scarlett calls "balance" a "myth." So, every day before 6 a.m. (and before her daughter wakes up), she makes sure to fit 45- to 60-minute long workout sessions. 
We can't wait to see Black Widow back in action! 
Follow Ysa on Instagram.