If there's ever a book that's actually worth your hard-earned money, it's definitely Hot Sos by Solenn Heussaff. Not only does she share several workouts that cater to both our active and #TeamBahay readers, it's as ~*real*~ as it gets.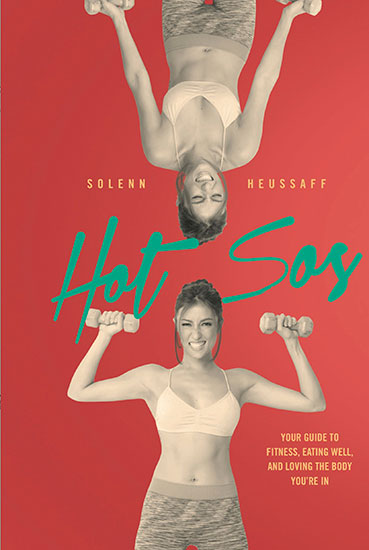 What we love most about Solenn is her no-bullshit attitude, and we're happy to report that Hot Sos stays true to that. She writes, "I've actually always been happy and comfortable with myself. But that kinda changed when I entered showbiz. When people judge you and tell you that you're mataba, even when you know you aren't, it gets to you." See? Even celebrities have the same insecurities as we do.
Continue reading below ↓
Recommended Videos
Solenn encourages everyone to stay true to what feels healthy to you: "If looking hot is what drives you to start working out, that's okay. But that can't be the only thing that keeps you going, because it's very hard to sustain. I like prioritizing how I feel on the inside. I know that if I stop exercising, I'll feel sluggish and weak, and to me, feeling strong has become more important than having abs."
Hot Sos, courtesy of Summit Books and Milo Nutri-Up, is one of the rare, body positive books we have out there, so get your own copy from bookstores, newsstands, supermarkets, and convenience stores for only P295. You won't regret it! 
Follow Ysa on Instagram.