I have a huge love for Korean dramas, but medical series aren't really my cup of tea. Don't get me wrong, I find them interesting and educational. The intense hospital scenes give me a similar feeling to watching thriller and action series. However, the constant exposure to the operating room make me feel pained, as if I'm the one undergoing surgery. Despite that, Doctor Romantic keeps me glued to my seat and makes me want to binge-watch all the episodes!
Honestly, the beginning of the first episode was a bit underwhelming, but I understood that a build-up was necessary. Just like many other K-dramas, we have to be patient to get to the best part. So let's discuss why Dr. Romantic 3 is equally as great as its previous two seasons.
What is Dr. Romantic 3 all about?
Dr. Romantic is back for its highly-anticipated third installment. After a long wait, Teacher Kim and the rest of the Doldam Hospital staff are back to save lives, regardless of social status and background. The new season also unveils the opening of Doldam Hospital Trauma Centre and the different circumstances that come with it.
ADVERTISMENT - CONTINUE READING BELOW ↓
Who is a part of Dr. Romantic 3?
Han Su Kyu as Teacher Kim
The character: Teacher Kim always puts the patient's safety first. He's very dedicated to his profession, so it's no wonder why his colleagues look up to him. He's an essential part of Doldam Hospital because everyone seem to have confidence in him as a doctor. He knows that his primary duty is to save lives and he's willing to do whatever it takes. Even if it means going against the rules, his principles always come first. He's also very compassionate and does more than what is expected of him as a doctor. Dr. Kim is genuine and generous in sharing uplifting words with the people around him.
The actor: Han Suk Kyu is everything you can expect from a veteran actor. A formidable figure in the Hallyu industry with box office records connected to his name, he has made immense contributions to South Korean entertainment, particularly in movie industry. Some of his remarkable works include Christmas In August, The Scarlet Letter, and The President's Last Bang.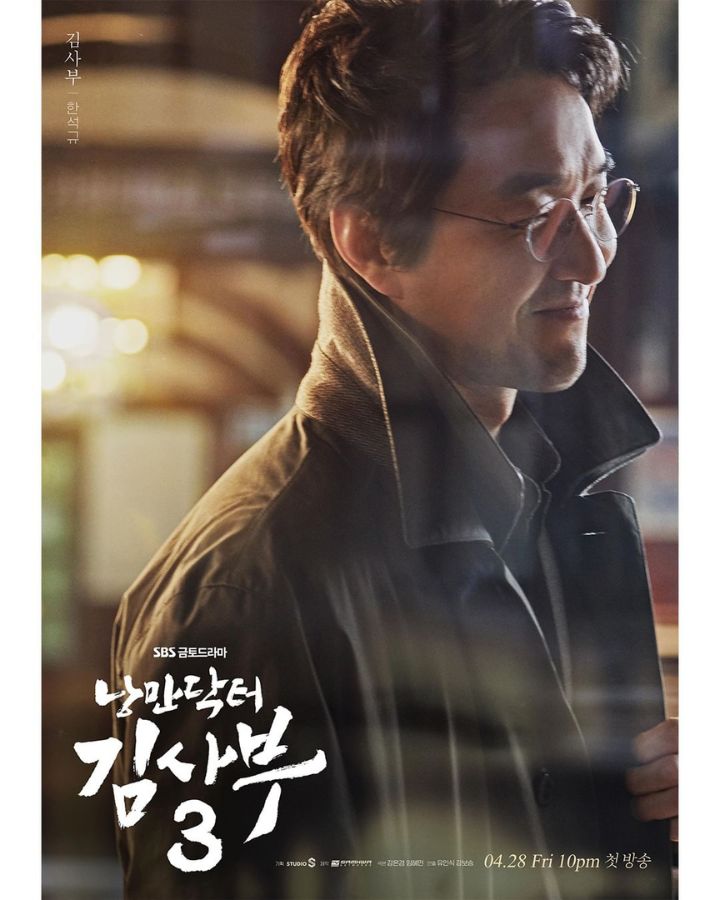 Ahn Hyo Seop as Seo Woo Jin
The character: Seo Woo Jin is the talented protégé of Dr. Kim. Just like his mentor, he takes his duties very seriously. He is careful in making judgments of the situations that he's in, because he wants to make sure that what they do is right. He always gives his best as a doctor. Outside of his profession, this tsundere is a sweet and loving partner to Cha Eun Jae.
ADVERTISMENT - CONTINUE READING BELOW ↓
The actor: Give this man a role and you can count on him to portray it well! Ahn Hyo Seop never disappoints — he always knows exactly what he's doing. I've seen him in other K-dramas like Business Proposal and Still 17 and Hyo Seop's versatility continues to amaze me. Is this talented man even real?
ADVERTISMENT - CONTINUE READING BELOW ↓
Lee Sung Kyung as Cha Eun Jae
The character: Cardiothoracic surgeon Cha Eun Jae is in a romantic relationship with Dr. Seo Woo Jin. She's probably the only person who can make him panic, when not even the most complicated medical conditions have him lose his cool. She also happens to be the daughter of Cha Jin Man, the old rival of Teacher Kim.
The actor: I became a Lee Sung Kyung fan ever since I watched her play Kim Bok Joo in Weightlifting Fairy. I have also seen her in another medical drama, Doctor Crush. Her acting prowess is truly top-tier! One thing I love about her is you'll get very engaged in the way she portrays her role. Sung Kyung's expressions are truly unmatched. She has also been in other series like Cheese In The Trap and Sh**ting Stars.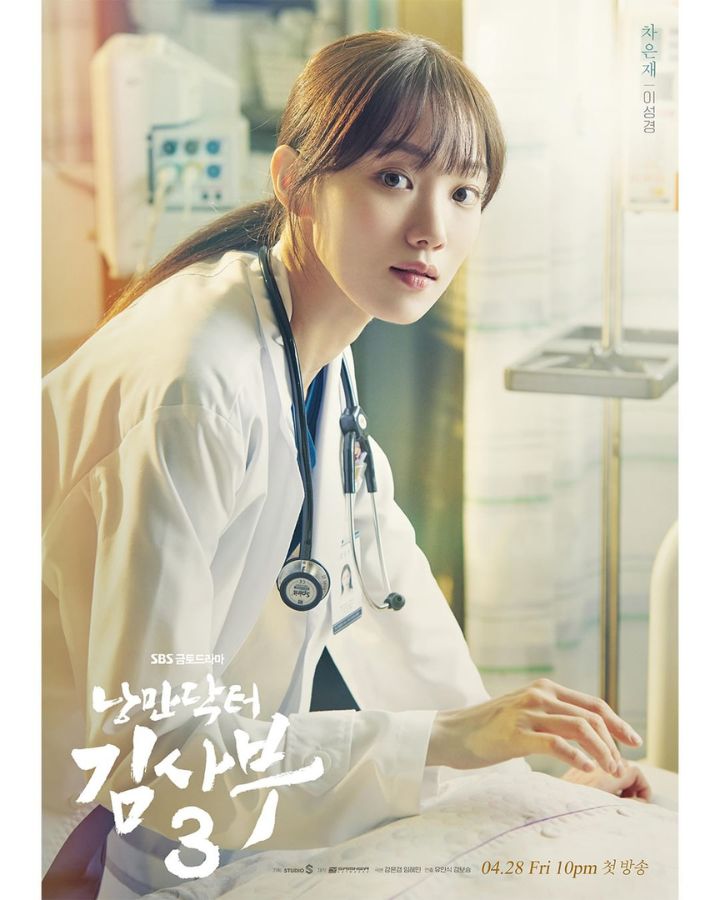 ADVERTISMENT - CONTINUE READING BELOW ↓
Why is Dr. Romantic 3 the next K-drama you should watch?
Just like the first two seasons, it doesn't disappoint.
The first two seasons truly left their mark amongst the viewers, and it's no wonder expectations are high. Cast members from the previous seasons are still in the drama, but the new additions also bring extra flavor to the series. The portrayal of the roles are on-point and they will give you an adrenaline rush in many scenes. From the script to the music, direction, and everything in between, it's a total masterpiece. All the elements of romance, friendship, and career are all neatly sewn together. The series maintained its impeccable caliber!
Dr. Romantic 3 shows us the importance of work ethics and professionalism.
If you're in the medical field or aspiring to be a practitioner, you definitely belong to the series' main target market. I highly recommend it to any young professionals establishing their career, or to anyone who dreams of becoming successful in the labor force. Dr. Romantic 3 shows us that we should not treat our profession as pure work, but as a commitment in which we should pour our hearts into.
ADVERTISMENT - CONTINUE READING BELOW ↓
It instill values that can change our perspective in life.
The way we see life affects the way we live. Aside from getting educational insights related to the medical field, Dr. Romantic 3 is also full of lessons applicable in real life. Being compassionate to other people helps us understand the situation that they are in.
As of this writing, it is safe to say that Dr. Romantic 3 deserves all the attention it's getting. The medical scenes definitely tug at one's heartstrings. I bet I'm not the only one who can't wait to watch the remaining episodes, because I'm 100% sure the show won't underwhelm me at the end. With me being this confident, I highly recommend watching Dr. Romantic 3 — if you haven't already started binge-watching!