Warning: Major spoilers ahead!
The third season of Dr. Romantic has dropped and we couldn't ask for more — it's simply inevitable to get invested. As the story progresses, your level of excitement also rises. Don't be bothered if you start dreaming that you're a part of the Doldam Hospital team! Each episode thrills us in different ways, but what also matters is the lessons we learn that can help us navigate life's challenges.
As you indulge yourself by watching more of this medical drama, you will not only experience how it is to be a doctor through the screen. Production-wise, everything is stellar! This series also tells us a lot about life, and you can pick lessons and values that you might want to apply or remember.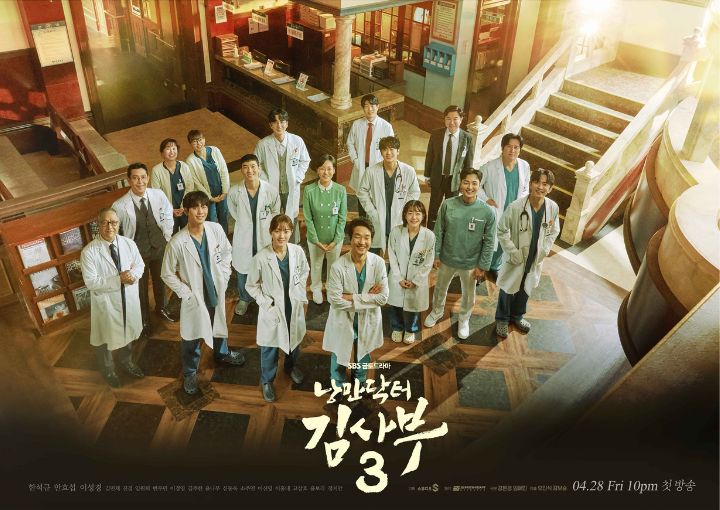 ADVERTISMENT - CONTINUE READING BELOW ↓
Here are six life lessons that we learned after watching Dr. Romantic 3:
1. Life is precious and valuable, regardless of what your background is and where you come from.
In episode one, the Coast Guards arrived upon a suspicious boat to rescue a young boy and a woman, who are revealed to be from North Korea. Also present was a man suffering from intense bleeding due to a gunshot wound. When the doctors of Doldam Hospital arrived, they immediately performed medical actions to save the man without prejudice. This particular scene can restore one's faith in humanity.
2. When you commit to something, you must put your entire heart into it.
Whatever field you are in, professionalism is important: how you treat your job and how you perform your duties say a lot about you as a person. It was very admirable of Teacher Kim to cut his vacation short just to attend to an emergency situation. Meanwhile, we have someone like Jang Dong Hwa who was consistently distracted due to his addiction to online games. See the difference?
3. Do something without asking for anything in return.
In the third episode, Dr. Kim once again showed us how dedicated he to his job when he said, "effort and dedication should be left behind the moment you've given them. If you hope for some kind of payment or demand recognition for your input, things will quickly turn into a muddy mess."
4. There should be no room for discrimination. All people should be treated equally.
Regardless of one's social status in life, public service should be delivered fair and square. Whether you're rich or poor, medical attention should be given indiscriminately. This principle should not only apply inside the hospital. In many other aspects of life, we must not look down on people. Everyone deserves to be treated the right way, regardless of what you have and how you look like.
5. Be kind and genuine to other people. A single comforting phrase can go a long way.
When Dr. Kim consoled the father of a patient who suffered a ski accident, we all felt that. During tough times, we sometimes just need one person to uplift us with kind words. Dr. Kim has shown that being hopeful can influence others to feel the same. We must never underestimate what kind words can do to and for a person.
ADVERTISMENT - CONTINUE READING BELOW ↓
6. The odds are not always in our favor, but we have to keep moving forward.
Director Park Min Guk once said, "There are always variables at play. And when there is a will, there is a way". It tells us that many things in life are out of our control. Not everything will fall according to what we planned, but that doesn't mean that we have to stop or give up. Perseverance is a value that we must apply to everything. Just like the famous quote from Theodore Roosevelt, "nothing worth having comes easy". The challenges that we face make us stronger. After all, when you see yourself rise from drowning in fear or doubt, that's the time you begin to live your life with purpose.