Go Yoon Jung's striking visuals will make you fall in love with her at first sight and will leave you continuously wondering about her personality. With all the roles she has portrayed in the past years, she showed fans (and even non-fans!) her capability in being immersed in the character she is playing—slaying every single one of them and not leaving any crumbs. With the actress' gaining popularity, we're here to help you get to know her more!
Here are 15 things about Go Yoon Jung that you definitely need to know:
1. She was born on April 22, 1996.
And that makes her a certified Taurus! Taureans are considered to be fierce, but they can also be gentle. Looking at Yoon Jung's jaw-dropping visuals, her fierce expression during photoshoots can be seen. But when she shows that gorgeous smile of hers, there is always a hint of gentleness. Those under the Taurus sign are also patient and resilient. Yoon Jung's perseverance is evident in her past projects and most especially in her current one. It is also said that Taurus people like to prioritize their comfort and pleasure, and they analyze almost everything, even taking the time to think about their every move.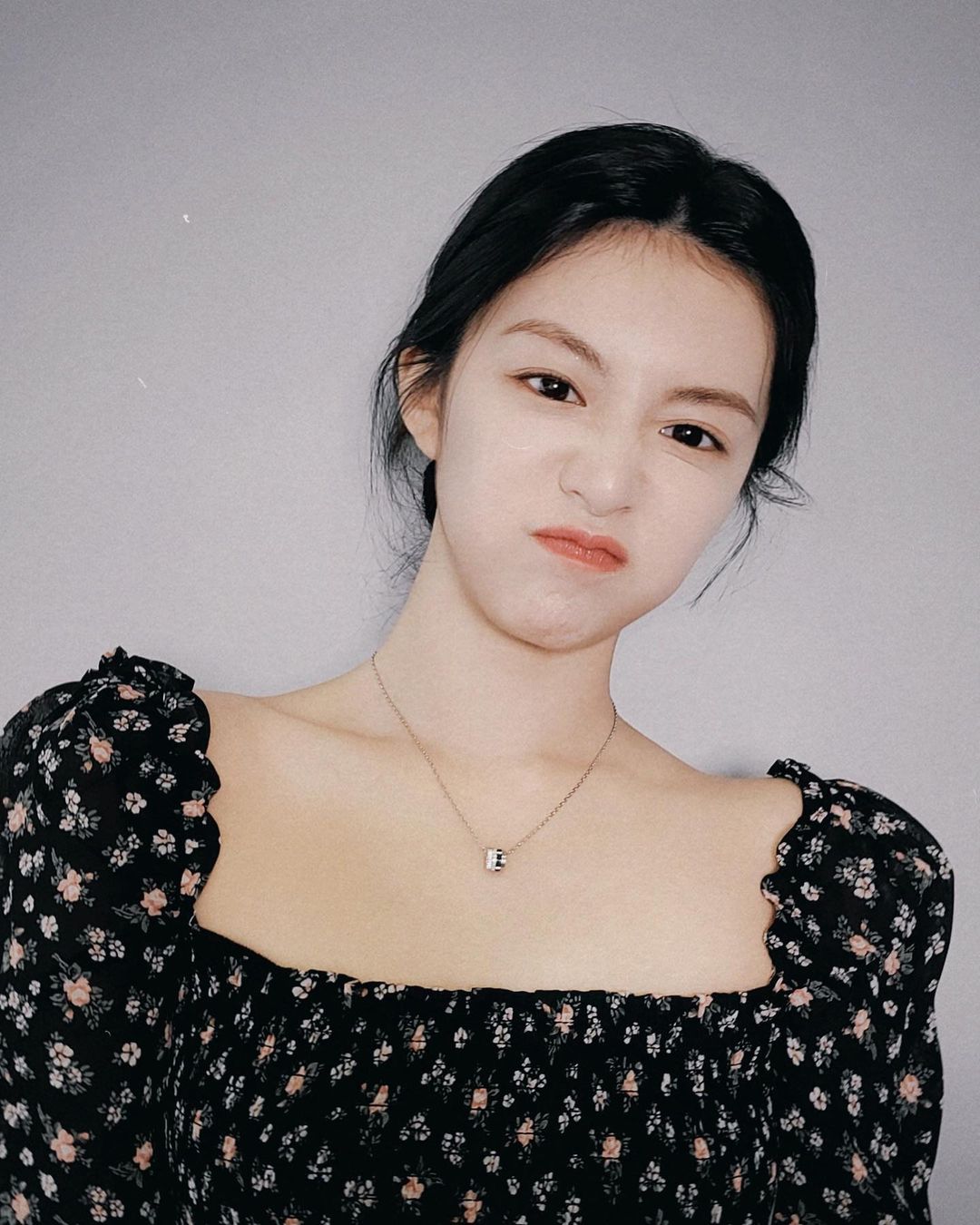 ADVERTISMENT - CONTINUE READING BELOW ↓
2. Her nickname is Ggon Jung.
In Esquire Korea's Zip My Record, Yoon Jung said that her friends and family call her "Ggon Jung" or "Yah, Go (Hey, Go)." How cute!
(ENG CC) I GoYoonjung, HUNT
3. Go Yoon Jung's MBTI is ISTP.
She is a true virtuoso! Yoon Jung likes crafting things: Proof that virtuosos like her are natural when it comes to creating stuff and exploring ideas through making projects and spending time in their trial-and-error practices. People with the ISTP personality tend to pursue their goals without needing much external connection. They are friendly but very private and Yoon Jung proves this by sharing so little of her personal life with the world. It is also said that virtuosos are calm but sometimes could be suddenly spontaneous and extremely curious.
4. She studied art.
Her MBTI personality of always wanting to create truly showed in what she studied. She graduated from Seoul Women's University, sharing the same alma mater as Han Ji Min and Lee Bo Young. Yoon Jung has a degree in contemporary art.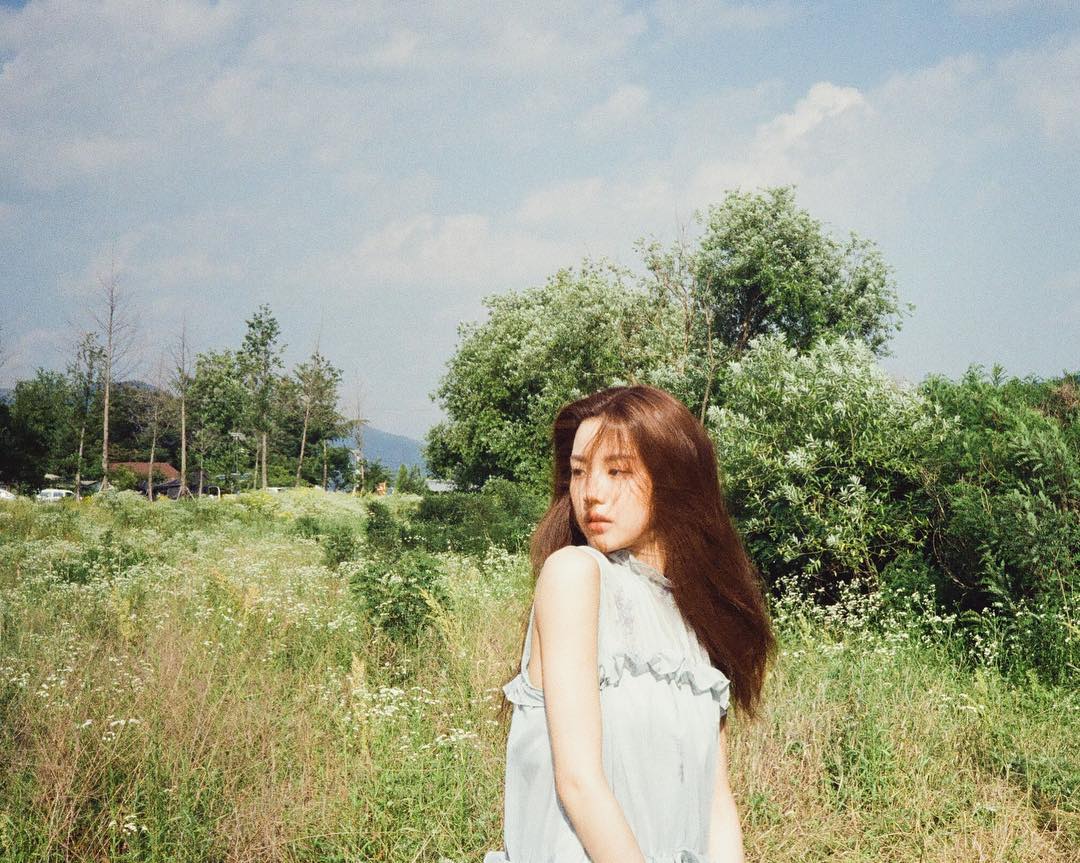 5. Go Yoon Jung started as a model.
Yoon Jung definitely belongs to the people that a camera absoluuutely loves. While she is now known for being an outstanding actress, she started out as a model in commercials for well-known brands like Nike, Giorgio Armani, and Ritz Crackers. Even now, she still does CF for big luxury brands like Dior and Boucheron. When you look at her photos and even the behinds that she posts, you can really say that she has no bad angle!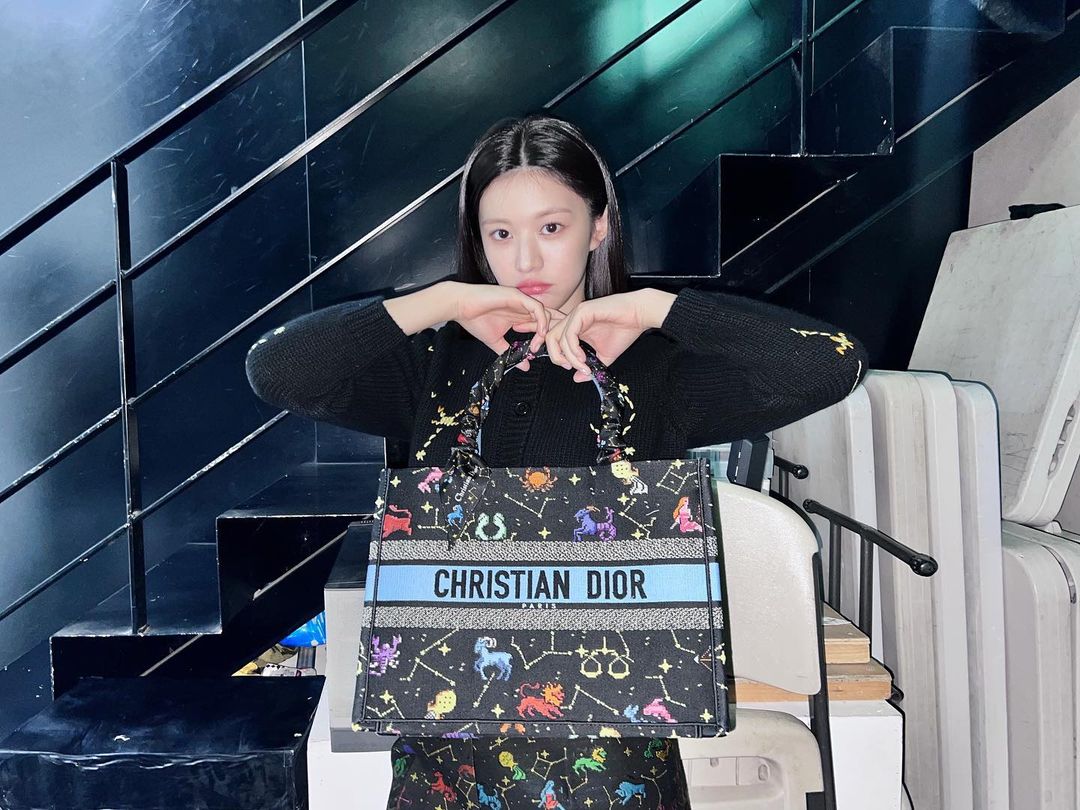 6. She made her television series debut in 2019 with the drama He Is Psychometric.
In this fantasy-thriller tvN drama where GOT7's Jinyoung was one of the leading cast, Yoon Jung portrayed the role of Kim So Hyun, Yoon Jae In (Shin Ye Eun)'s childhood friend who got pregnant in high school.
7. She had cameos in a couple of web series.
Back in 2020, Yoon Jung had a cameo as Cho Yoo Jin in the Netflix drama The School Nurse Files which starred Nam Joo Hyuk and Jung Yu Mi. This year, in a drama titled Rookie Cops led by KANGDANIEL, Yoon Jung appeared as the profile picture for Yoo Dae Il (Park Sung Joon)'s blind date.
ADVERTISMENT - CONTINUE READING BELOW ↓
Go Youn Jung drama (18+) || The School Nurse Files ep.3
8. Go Yoon Jung played other supporting roles that made K-drama fans recognize her acting skills.
After debuting with a supporting role in He Is Psychometric, Yoon Jung gained more recognition when she played Park Yoo Ri in the 2020 Netflix web series Sweet Home. Based on the Naver webtoon of the same name, she played an asthmatic senior caregiver who appears to have some training as a medical care professional.
Sweet Home | Official Trailer | Netflix [ENG SUB]
In 2021, Yoon Jung was also part of the cast of the hit television series Law School. She portrayed the role of Jeon Ye Seul, a first-year student who is abused by her own boyfriend who is also the son of the Assemblyman. This year, she starred in Lee Jung Jae's directorial film debut, Hunt. This is also the actress's big screen debut, and the movie was even shown at the 2022 Cannes Film Festival! Hunt is definitely one of the biggest projects that she has landed on so far in her acting career that it even gained her a nomination for Best New Actress from the 2022 Buil Film Awards, Blue Dragon Film Awards, and Grand Bell Awards.
Law School | Official Trailer | Netflix [ENG SUB]
9. She is a magazine star!
With her background in modeling for famous brands, Yoon Jung has undoubtedly been on the pages of almost every big title in South Korea. She has done gorgeous poses and blessed the spreads for Elle, Vogue, Cosmopolitan, and more. Slayyy!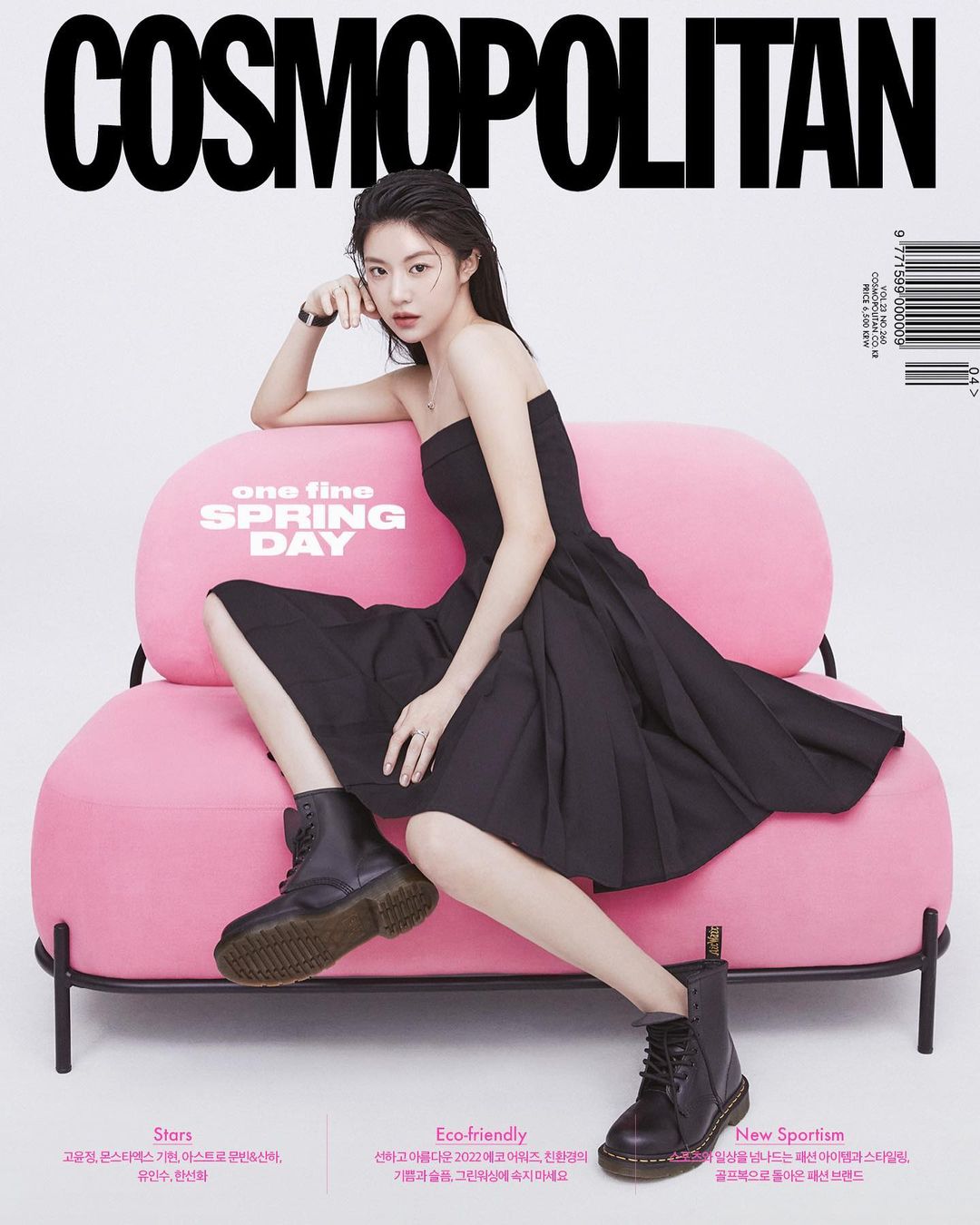 10. Go Yoon Jung went to action school for about three months.
We can truly see the things she learned from action school! In Sweet Home, Yoon Jung played Park Yoo Ri, and she performed several stunts in order to portray her character.
11. She doesn't have a specific hobby.
Yoon Jung shared with Esquire Korea that she could be playing with Lego cars or baking when asked what she does for fun. She said that it depends, like on some days she's working out or just watching her favorite movies.
12. Go Yoon Jung starred in a music video with Park Bo Gum.
In 2020, Lee Sung Chul released a music video for his song "I Will Give You All" which is an OST for KakaoPage's fantasy webtoon, The Legendary Moonlight Sculptor. Here, Park Bo Gum makes a hand-made necklace, with a ring as its pendant, and gifts it to his first love who is played by Yoon Jung. The giving of the necklace scene felt like confessing one's feelings and telling the other party, "You can stop hurting now and lean on me from now on." The track was inspired by one scene in the webtoon wherein the male lead character made a sculpture while thinking of his special someone.
ADVERTISMENT - CONTINUE READING BELOW ↓
[MV] Lee Seung Chul_ I will give you all
13. Her agency is MAA Entertainment.
Yoon Jung has signed with MAA Entertainment, the same company as the 20th Century Girl actress Roh Yeon Seo and A-Teen's Jo Hye Joo.
14. She is a cast member of an upcoming Disney+ drama.
Apart from her role as Nak Su in the ongoing K-drama Alchemy Of Souls: Light And Shadow, Yoon Jung will also be taking part in the superhero drama Moving. The Disney+ series is adapted from a webtoon and tells the story of three high school students who found out that they have inherited superpowers. Aside from Yoon Jung, the other cast members are Han Hyo Joo and Lee Jung Ha.
15. Go Yoon Jung is on Instagram.
Even though the actress is on her steady way to stardom, Yoon Jung does not share much of her personal life publicly. No need to feel frustrated about that if you want to be updated with her events in life because she shares a few of them, even her favorite films and series, on her Instagram page, @goyounjung!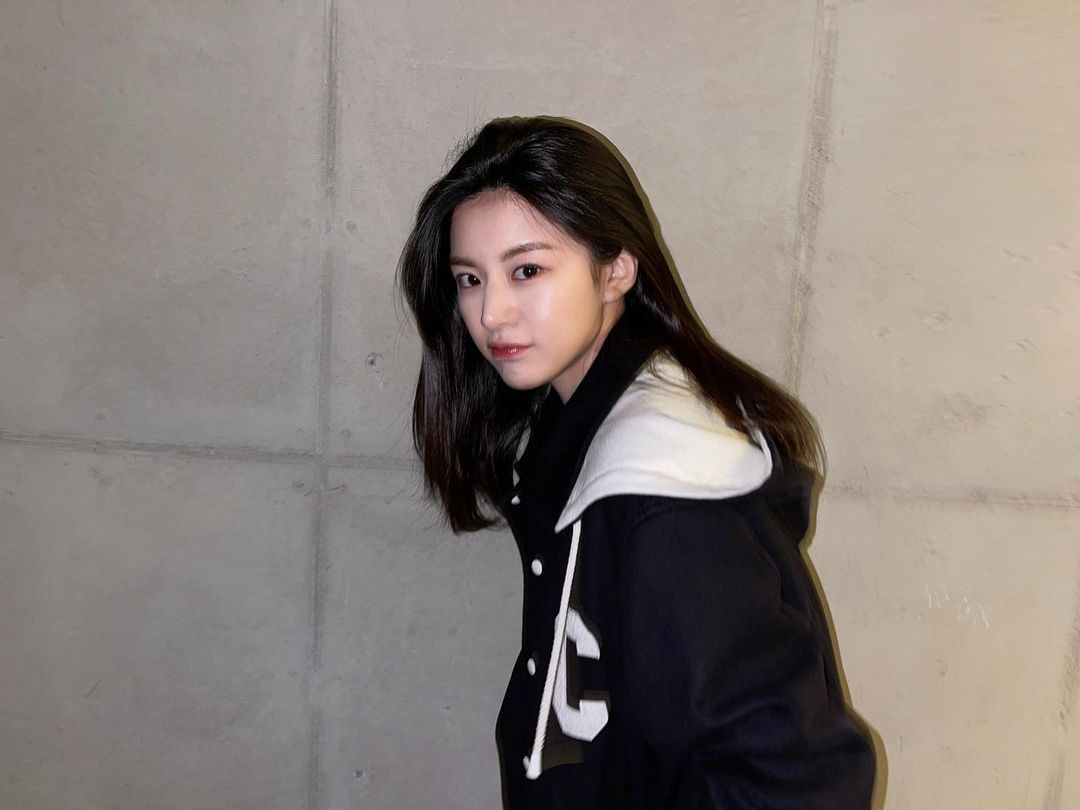 GET TO KNOW MORE OF YOUR FAVORITE KOREAN STARS RIGHT HERE:
12 Must-Know Facts About The *Highest-Paid* Korean Actress Jun Ji Hyun
8 Things About Park Shin Hye That You Probably Don't Know Yet 
8 Things You'll Love To Know About 'Squid Game' Actress Jung Ho Yeon