Kim Min Kyu is shining brighter than ever. His breakthrough performance as mild-mannered chief secretary Cha Sung Soon in Business Proposal cemented K-drama fan devotion around the globe. This year, he steps up in his first lead role playing the dual part of a high priest from another world, who switches bodies with the main rapper of a struggling idol group. If you're hooked on The Heavenly Idol, super curious to learn more about him, or psyched to see him in Manila soon, then this one's for you!
Here's everything you need to know about Kim Min Kyu:
1. He was born on December 25, 1994.
Could there be a connection between his birth on a Christmas day and his angelic vibe? Signs point to a resounding YES! Head on over to his Instagram account @mingue.k and get swept away with his infectious positivity.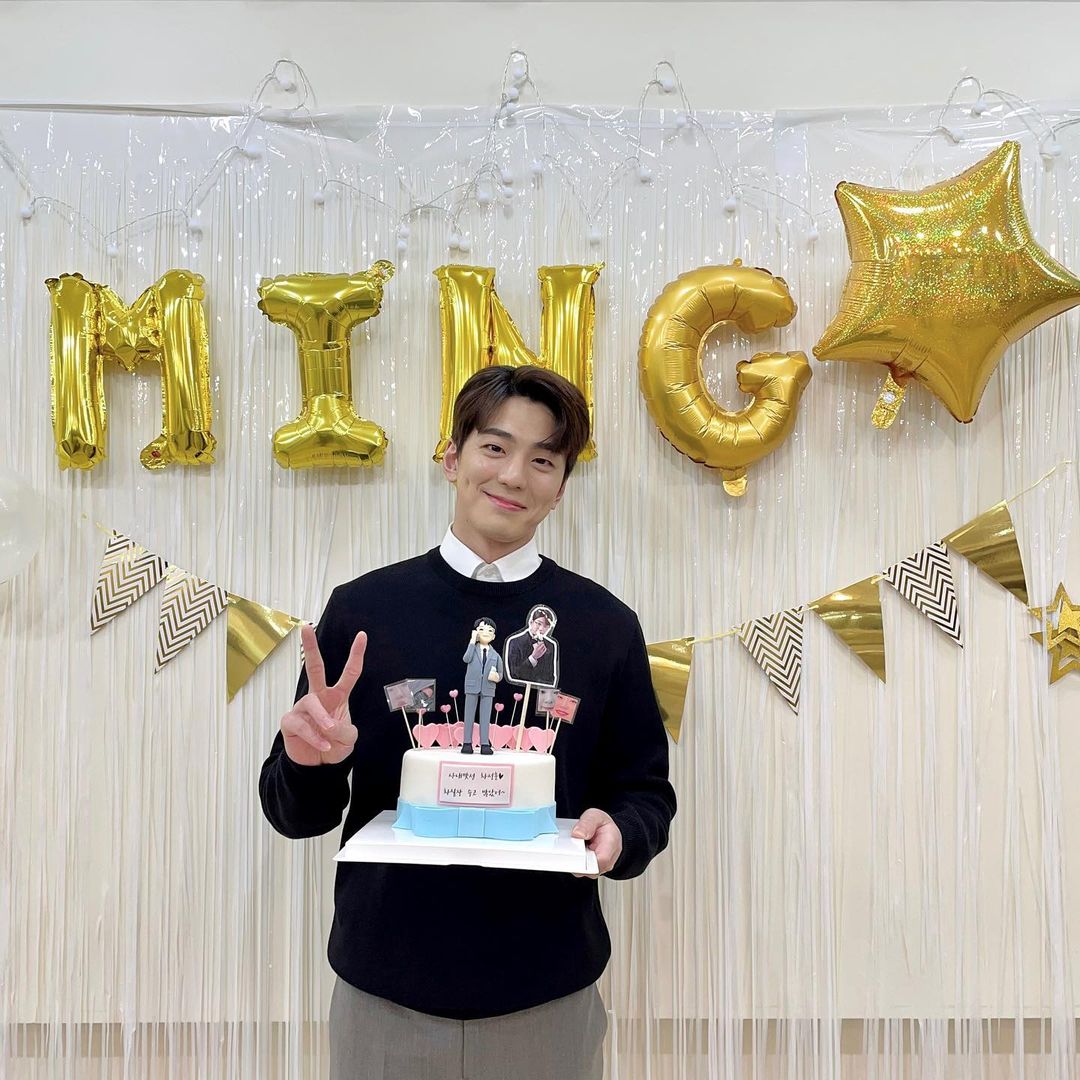 2. Kim Min Kyu loves cats.
He's a proud dad to cats Xian and Shami. See his love for them in action in this video.
ADVERTISMENT - CONTINUE READING BELOW ↓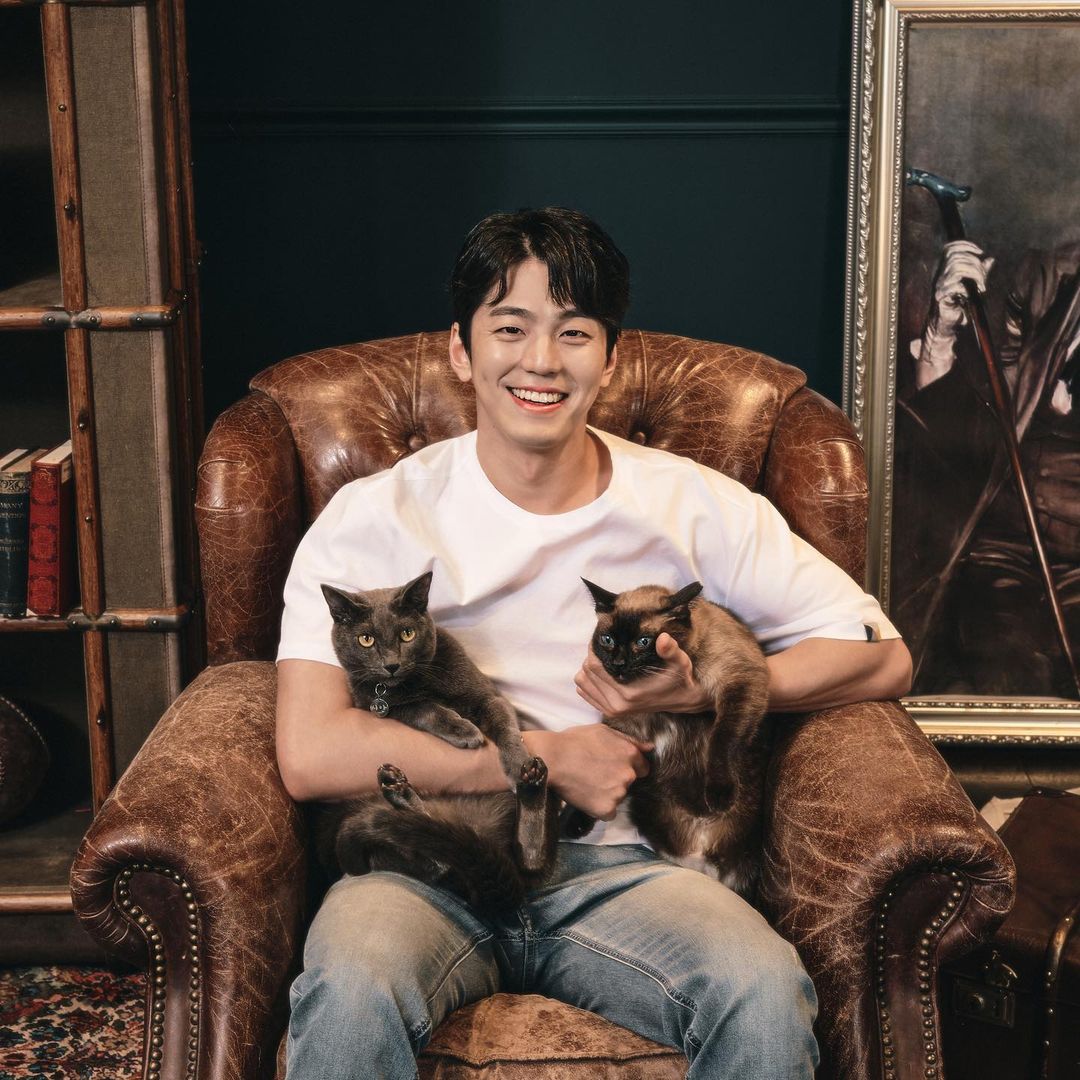 3. He was an idol trainee who trained alongside members of SEVENTEEN.
On Episode 772 of the talk show Radio Star, Min Kyu revealed that he was once a K-pop trainee. He trained to become a singer of an idol group for one month and trained alongside aspiring K-pop stars who are now members of SEVENTEEN.
4. He isn't a great dancer BUT he can sing.
Min Kyu confessed that he gave up on being a K-pop trainee because he felt that he wasn't that great a singer and that good a dancer. He went viral though for his performance on I Can See Your Voice Season 4 and released two OST singles ("Drawing Paper" and "Answer") for dramas Special Law On Romance and Drunk In Good Taste, which he starred in.
5. The movie The Lord Of The Rings inspired Kim Min Kyu to be an actor.
In an interview with Showbiz Korea, Min Kyu revealed that he dreamed of becoming an actor after seeing The Lord Of The Rings when he was in elementary school.
6. Kim Min Kyu takes acting seriously.
In true Capricorn fashion, the 28-year-old star is set on pushing the limits of his career as an actor. In the same interview with Showbiz Korea, he confessed to wanting to be top of mind when people hear the word "actor." He also stressed that he wants to take on a wide variety of challenging roles that would further sharpen his acting chops.
Teaser | The Heavenly Idol | Viu
7. Playing with Lego bricks is his new hobby.
In an interview with Rolling Stone Korea, Min Kyu revealed how he reconnected with his childhood love for Lego bricks.
8. Kim Min Kyu has a laid-back personality.
When he's not busy with endorsement activities, interviews, and drama gigs, Min Kyu enjoys chilling at home. He loves playing video games, watching movies, and hanging out with his cats.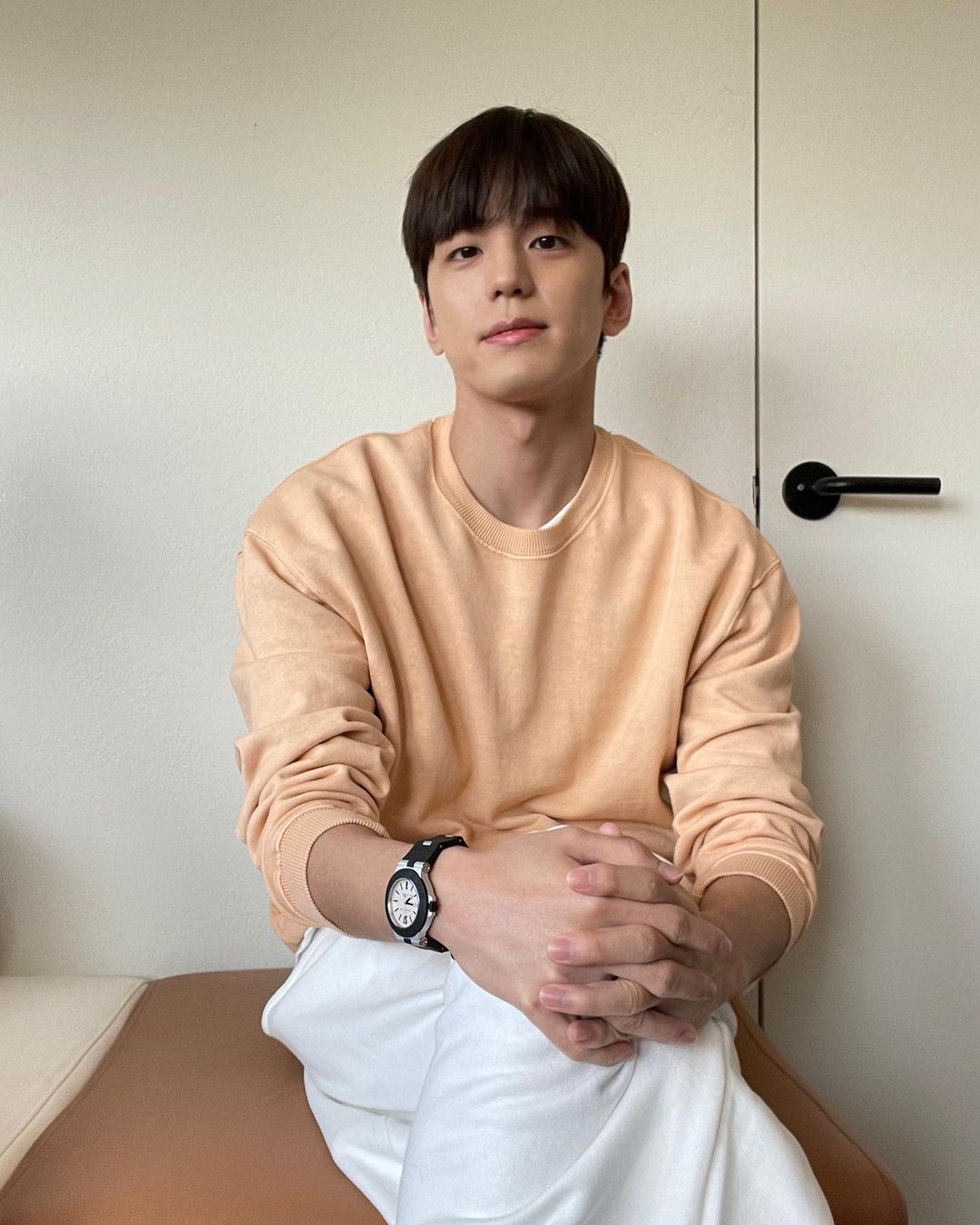 9. He's the athletic type!
Min Kyu is an excellent swimmer. He trained for 10 years when he was a kid. The freestyle stroke is his favorite. See him in action in this vintage clip from K-Variety show Cool Kiz On The Block. BTW, he's also really good at bowling!
ADVERTISMENT - CONTINUE READING BELOW ↓
10. He loves hitting the gym.
Min Kyu maintains his chiseled body by putting in A LOT of gym time. His Instagram posts prove that he clocks in time to really stay fit.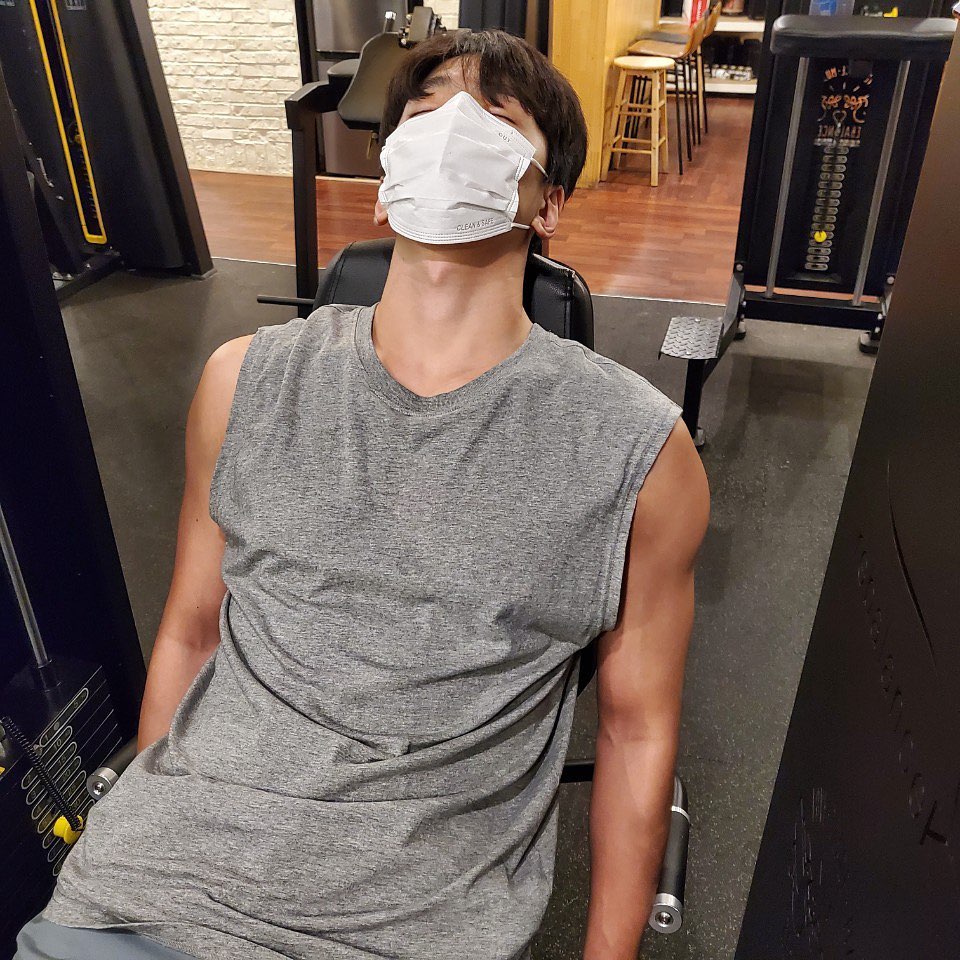 11. Kim Min Kyu takes pride in his eyes and dimples.
When asked about which assets he was most proud of, Min Kyu expressed confidence in his dimples (which he got from his dad's side of the family) and his eyes.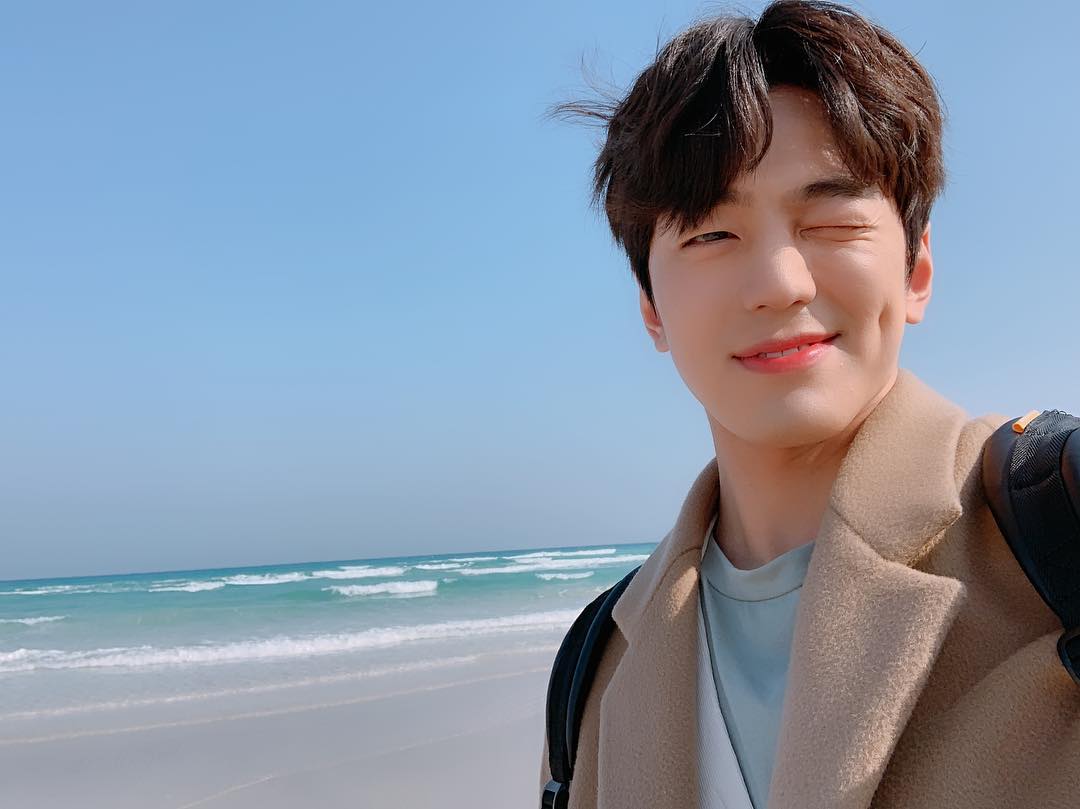 12. He likes dating older women.
In a 2019 interview, Min Kyu confessed that his ideal type is someone with a mature mindset whom he can learn from. He admires women who think deeply and have clear values. The oldest woman he dated was seven years his senior!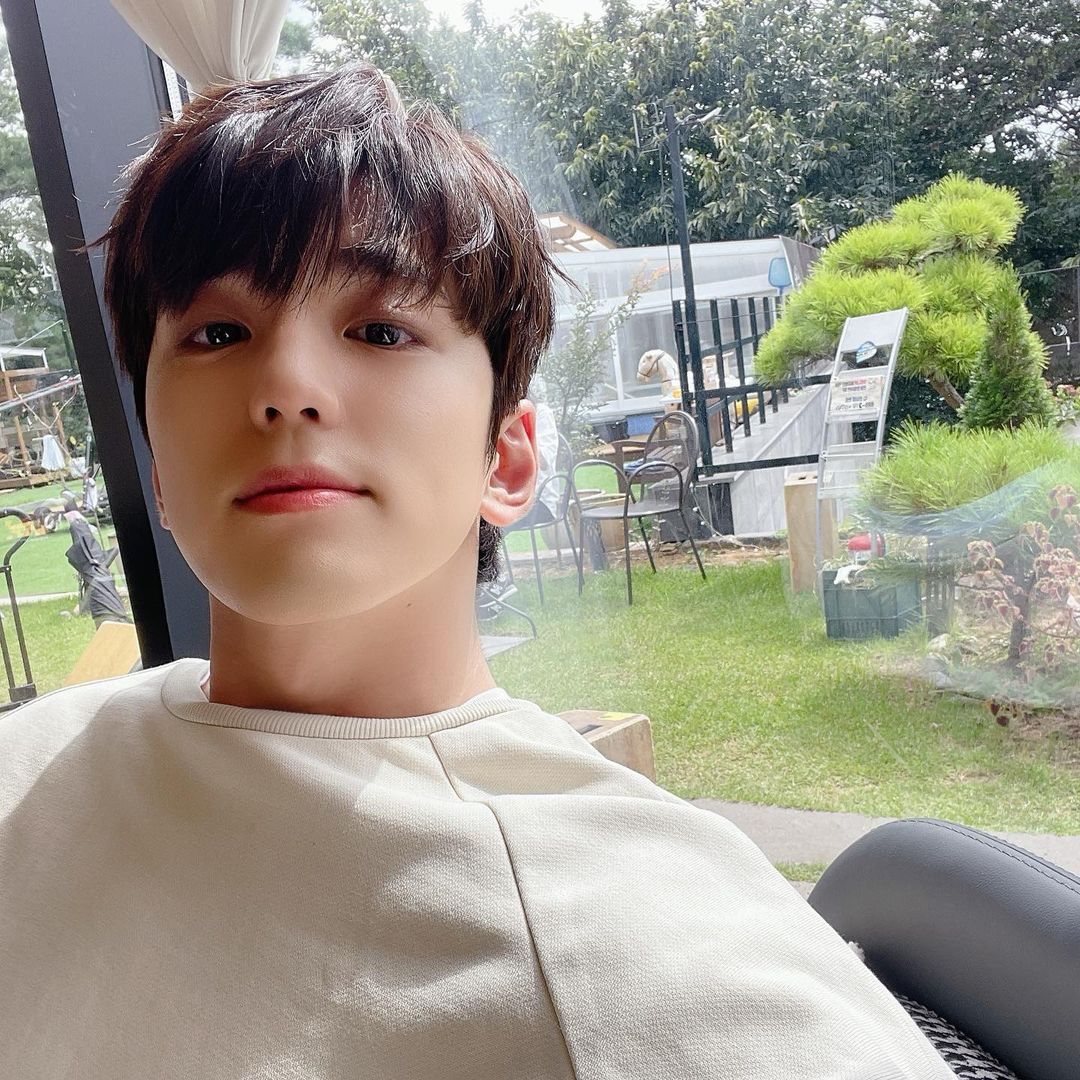 Excited to meet Kim Min Kyu in the flesh and get to know him better? Share a heavenly moment with the Hallyu heartthrob at his Manila fan meeting on April 14 at the New Frontier Theater! Visit the Rise Media Philippines Twitter page for details and cop your tickets when fan benefits and ticketing information are announced next week. See you there!