Ever since JTBC's casting announcement, King The Land has been on everyone's radar. Junho and YoonA first showed off their chemistry as co-hosts during the 2021 MBC Gayo Daejejeon,and their sultry "Señorita" stage meant many viewers were interested in them starring in a project together. Fast-forward to 2023, and it's finally happened!
Thanks to their many kilig-filled scenes, King The Land has spent six weeks in Netflix Philippines' Top 10 List, and currently is ranked number one today.
Here are the main King The Land cast members and their past projects:
1. Lee Junho as Gu Won
Gu Won is the only son and heir to The King Group, a luxury hotel conglomerate. In the beginning he is reserved to the point of coldness, and despises those who are insincere and put on a fake smile.
The total opposite of his onscreen character, 2PM's Junho is quick to laugh and his eye smile is one of his most crush-worthy traits. He's played notable roles in K-dramas such as Wok of Love, Good Manager, Rain or Shine, and Confession. His film credits include his acting debut in action-thriller Cold Eyes, martial arts period drama Memories of the Sword, and coming-of-age film Twenty, which he starred in opposite Kim Woo Bin and Kang Ha Neul. His stellar performance as the King's grandson in 2021's The Red Sleeve won him Best Actor at the 58th Baeksang Arts Awards.
ADVERTISMENT - CONTINUE READING BELOW ↓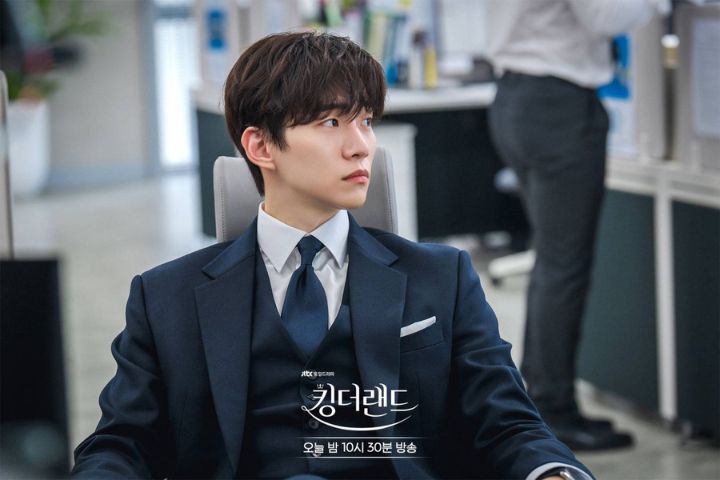 2. YoonA as Cheon Sarang
Smiley hotelier Cheon Sarang is a top-performing employee of King The Land. Bubbly and optimistic, her name literally means "love." How will her sparkling personality handle being chaebol heir Gu Won's complete opposite? 
YoonA has made a name for herself outside her Girls' Generation achievements, which includes acting credits in Korean dramas like The K2 (opposite Ji Chang Wook), The King In Love (alongside Im Siwan), Hush, and Big Mouth (with Lee Jong Suk). She's also appeared in films like Confidential Assignment (led by Hyun Bin) and Miracle: Letters to the President, of which the latter earned her a Best Actress nomination at the 58th Baeksang Arts Awards.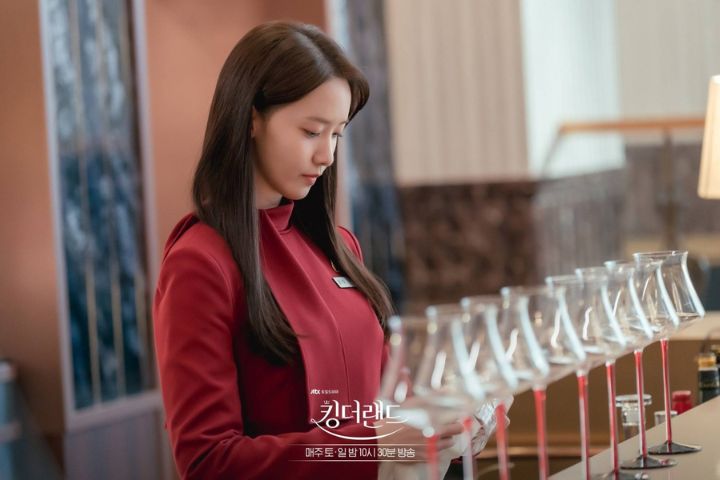 3. Ahn Se Ha as No Sang Sik
In Episode 1, No Sang Sik mistakenly believes Gu Won is a fellow intern, and naively tries to teach him how to keep the job. When Gu Won reveals his real identity, the company heir grants No Sang Sik a full-time position as thanks for his kindness.
ADVERTISMENT - CONTINUE READING BELOW ↓
Ahn Se Ha has been acting for over a decade. His K-drama credits include She Was Pretty, The King In Love (making King The Land his second project with YoonA!), Voice 2, and Queen: Love and War. Have fun spotting his cameo roles in hit dramas like 100 Days My Prince (starring EXO's D.O.), Abyss, and The Heavenly Idol. He has also done musicals and theater work, most recently portraying Cho Cheol Gang onstage in Crash Landing On You.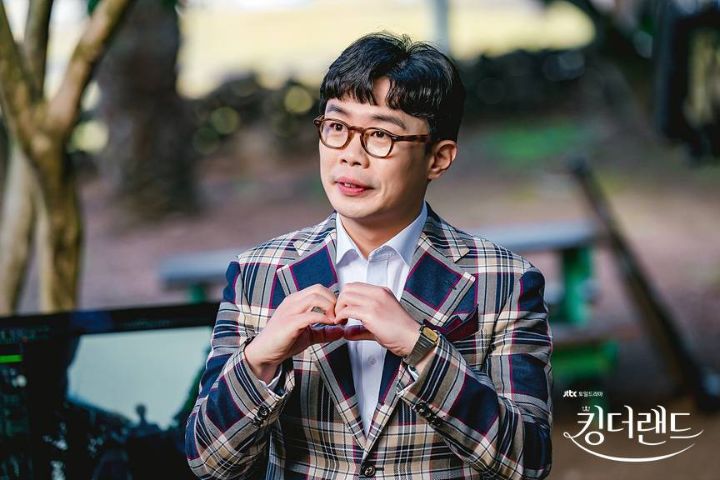 ADVERTISMENT - CONTINUE READING BELOW ↓
4. Kim Ga Eun as Kang Da Eul
Kang Da Eul is Sarang's friend and a working mother. Dubbed the "sales king" of Alanga, a duty-free store under King Distribution, she works hard to provide for her daughter, despite suffering many setbacks at her employment and lacking support from her husband and in-laws.
Kim Ga Eun made her K-drama debut with a role in 2009's Style. Since then, she's appeared in nearly 30 other television series, notably Single-minded Dandelion, I Order You (opposite TVXQ's Yunho), The Wind Blows, and Under the Queen's Umbrella.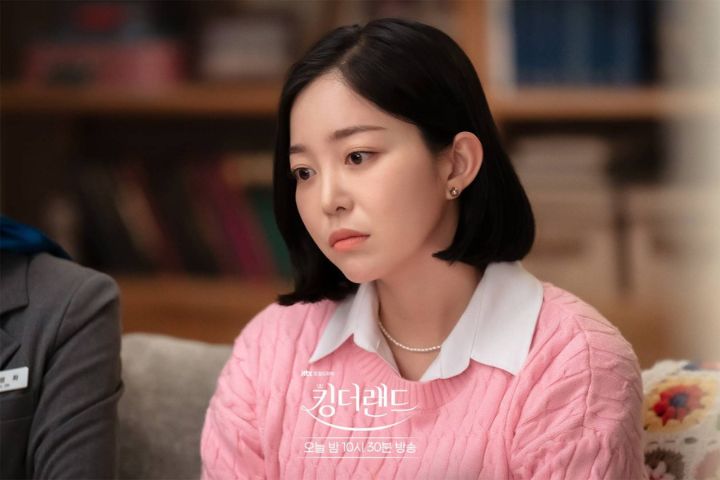 ADVERTISMENT - CONTINUE READING BELOW ↓
5. Go Won Hee as Oh Pyeong Hwa
A flight attendant for King Air, Oh Pyeong Hwa is Sarang's other best friend. Despite going above and beyond for her passengers, she's been frequently passed over for promotion due to "office politics."
Go Won Hee started her career as a model, and was actually an idol trainee—she nearly debuted as a member of girl group Fiestar. She has appeared in several dark mystery-thriller films (Don't Click, Tabloid Truth, The Silenced, After My Death), and in K-dramas like Strongest Deliveryman, Your House Helper, and Revolutionary Sisters. Fun fact: Ahn Se Ha makes a cameo in episode 1 of Flower Crew: Joseon Marriage Agency, which Won Hee starred in!
In terms of her personal life, Won Hee married her non-celebrity boyfriend in a private ceremony on October 7, 2022 at celebrity-favorite wedding location The Shilla Seoul.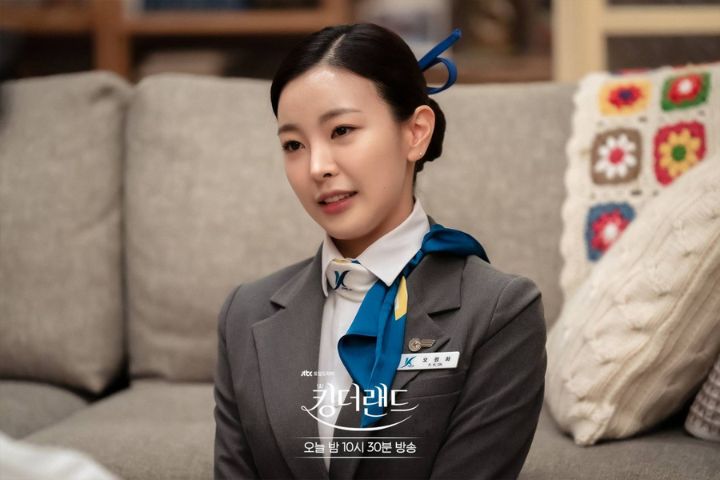 ADVERTISMENT - CONTINUE READING BELOW ↓
6. Kim Jae Won as Lee Ro Woon
Oh Pyeong Hwa's love interest and fellow flight attendant, Lee Ro Woon is chivalrous and frequently comes to her rescue at work. His marked concern for her is a definite sign of interest, but will Pyeong Hwa return his feelings?
Kim Jae Won has portrayed characters in K-dramas like Love From Home, Romanced, Our Blues, and Stealer: The Treasure Keeper, and was cast in Netflix's upcoming teen K-drama Hierarchy, set to be released in 2024.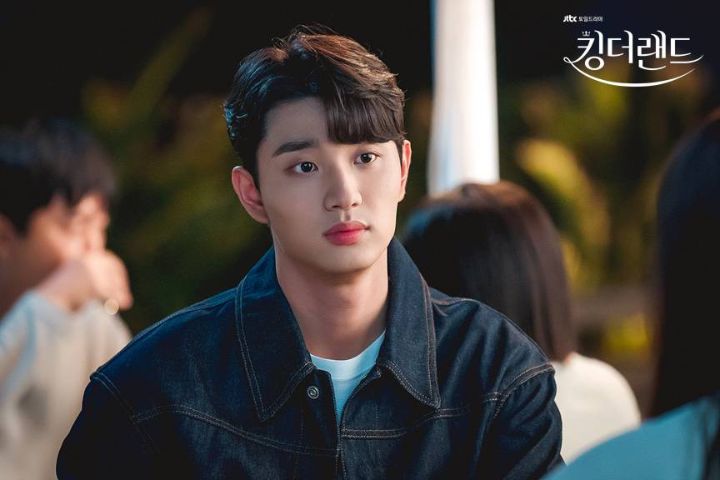 ADVERTISMENT - CONTINUE READING BELOW ↓
The supporting cast includes Kim Young Ok (Sarang's supportive grandmother), Son Byong Ho (Gu Il Hoon, Gu Won's father and head of the King Group), Kim Seon Young (Gu Hwa Ran, Gu Won's ambitious older half-sister), and Ahn Woo Yeon (Sarang's ex).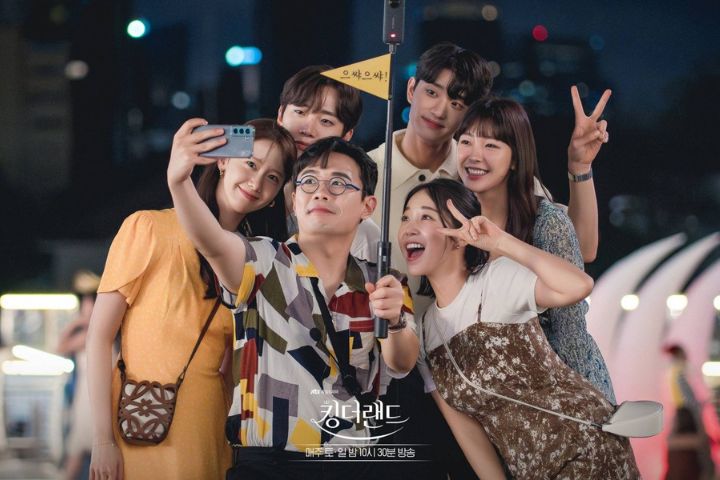 King the Land | Official Trailer | Netflix
King The Land premiered on July 17, 2023, and new episodes will be released every Saturday and Sunday until August 6. You can watch all episodes exclusively on Netflix. 
ADVERTISMENT - CONTINUE READING BELOW ↓