"Mother knows best." That may be true for many of us. But there are some individuals—who just happen to be mothers—that prove it's not always the case. Exhibit A: Moon Dong Eun (Song Hye Kyo)'s mom. Fans of The Glory know her as the loud, obnoxious, brassy-haired bitch from hell named Jung Mi Hee played by actress Park Ji Ah. It's debatable who the ultimate villain in the eye-opening drama was because everyone made our blood boil for sure. But Dong Eun's mother is definitely one of the top contenders for best/worst kontrabida. (Spoiler alert: As needed for the concept of this article, there will be many ahead!)
She didn't need a "big role" to make a huge impact.
Despite having relatively little screen time, Park Ji Ah definitely made her presence known. Two words best describe how she played Jung Mi Hee: Trash personified. I didn't know it was possible to use these words to describe a woman or a mom since it usually applies to male villains like those who commit murder, rape, assault, or even adultery without remorse. But Moon Dong Eun's mom gave these a whole new meaning.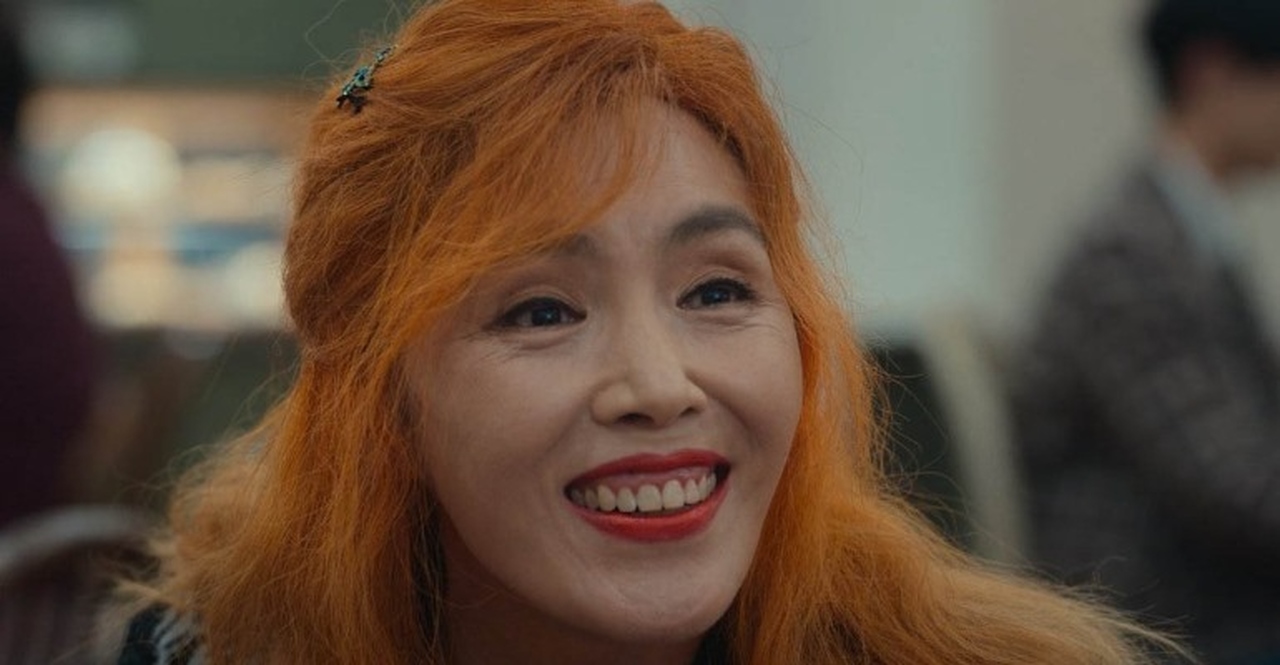 ADVERTISMENT - CONTINUE READING BELOW ↓
She may not have been the typical kontrabida with evil schemes. Unlike, for example, Yeon Jin (Lim Ji Yeon)'s mother (Yoon Da Gyeon) who went to great lengths in order to maintain her (and her daughter's) reputation. However, the way she abandons and uses her daughter only for personal gains makes her such an excellent/despicable villain. (Side note: We know that the curling iron bullying incident in The Glory was similar to a true case. So, I wonder if Jung Mi Hee's character was also based on another real-life story.)
Her main motivation was greed.
Imagine how short the story could have been if only Moon Dong Eun's mom didn't sign that waiver to turn a blind eye to the bullies of her daughter. Imagine if she didn't literally "sell" her daughter's only chance to have those bullies reprimanded for their inhumane actions. We bet Moon Dong Eun (played by Song Hye Kyo) wouldn't plot that impossibly elaborate revenge scheme. Some—if not all—of those bullies might have even become better people when they grew up. If only.
As Dong Eun says in that pivotal scene with her mom, that first betrayal was what sparked everything. Eventually, her mother consistently put her own wants above her daughter's needs. She later sabotages Dong Eun's teaching job by getting bribes from the students' parents. She sobers up enough to even work the system and find her daughter's address. She even threatens her own child that she will find her no matter where she hides. That was her twisted interpretation of "blood is thicker than water."
Dong-eun's mother purposely sets her house on fire | The Glory Part 2 Ep 13 [ENG SUB]
(PSA: The South Korean Justice Ministry confirmed that there was a lawful way to prevent such scenarios IRL. The parent has to be "designated as a perpetrator of domestic violence," reports The Korea Herald. In the Philippines, there are laws that may be able to help protect you from this as well, such as issuing restraining orders.)
Alcohol and drugs are thicker than blood.
Perhaps the most heartbreaking and toxic aspect of the mother's character is her complete lack of remorse for her actions. She never takes responsibility for the pain and suffering she causes her daughter. Instead, she blames Dong Eun for her own mistakes. When Dong Eun confronts her mother about her past actions, her mother responds with anger and defensiveness, refusing to acknowledge the harm she has brought upon her family. And what was to blame? Her substance abuse.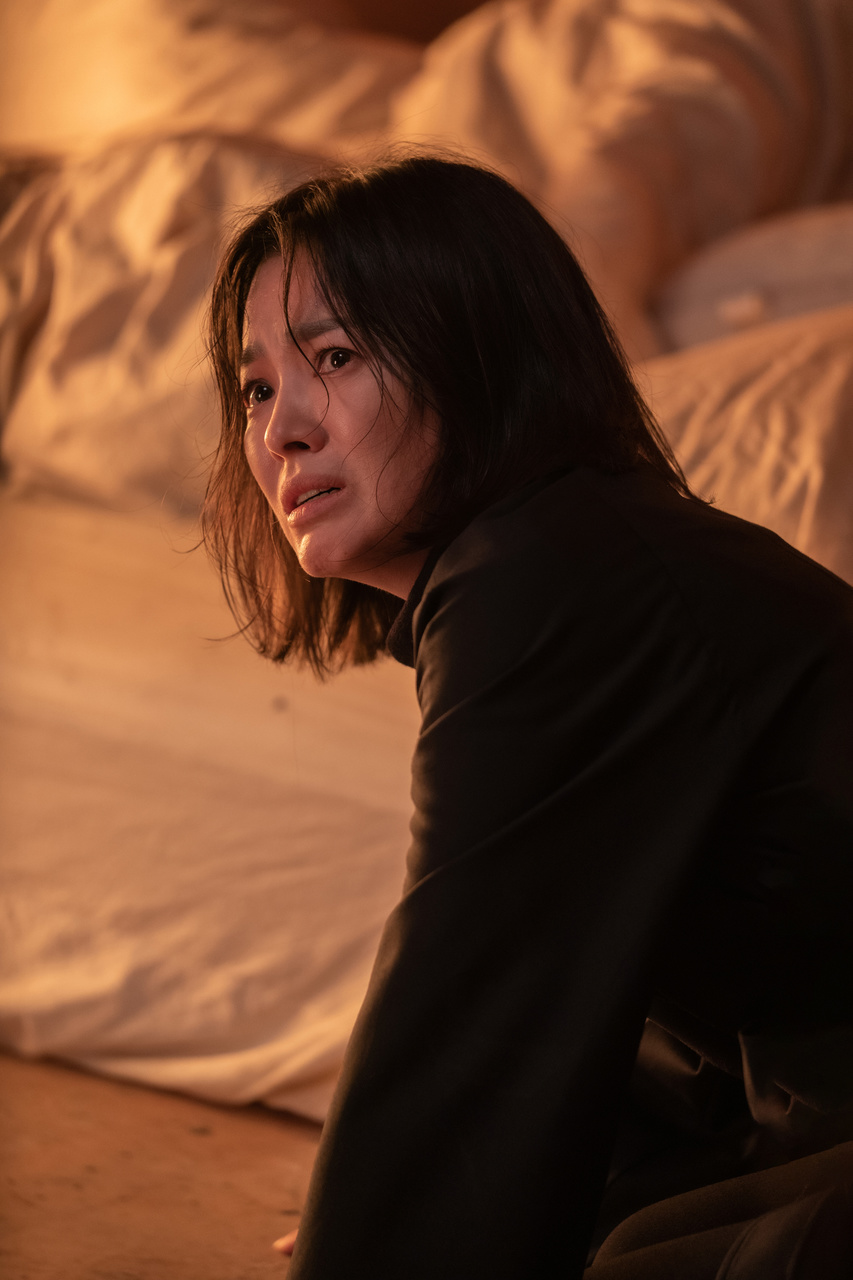 What made Jung Mi Hee so memorable is how Park Ji Ah portrayed her so realistically as an addict without any character development. Her shameless face, her high-pitched laughter, and even her tacky overall look were so effective in making the audience shout in frustration (by the audience, I mean me, my husband, and presumably everyone who posted angry tweets or comments about Moon Dong Eun's mother). She was believable as a woman beaten down by life who sees her daughter as a means to an end. She does anything she can to get her hands on money to fund her alcohol and drug supply.
ADVERTISMENT - CONTINUE READING BELOW ↓
Sadly, the character of Dong Eun's mother represents a harsh reality for many people around the world. Alcoholism and addiction can have devastating effects on families, and the show portrays this in a raw and honest way. The mother's selfishness and lack of empathy for her daughter's struggles serve as a cautionary tale for anyone who has been affected by addiction in their own lives.
Did she deserve that ending?
TBH, I was hoping Dong Eun would've just pushed her mother to the flames when that insane woman set her apartment on fire using a samgyupsal stove! Even then, she did it to torture her traumatized daughter more, and that was so painful to watch and made me so angry. But I guess what's great about The Glory is how Dong Eun virtually had her hands clean and didn't do any of the killing herself. In her mother's case, she kills that bitch with kindness. She commits her mother to a facility—this would cost her millions of won, instead of suing for domestic abuse and letting her rot in prison.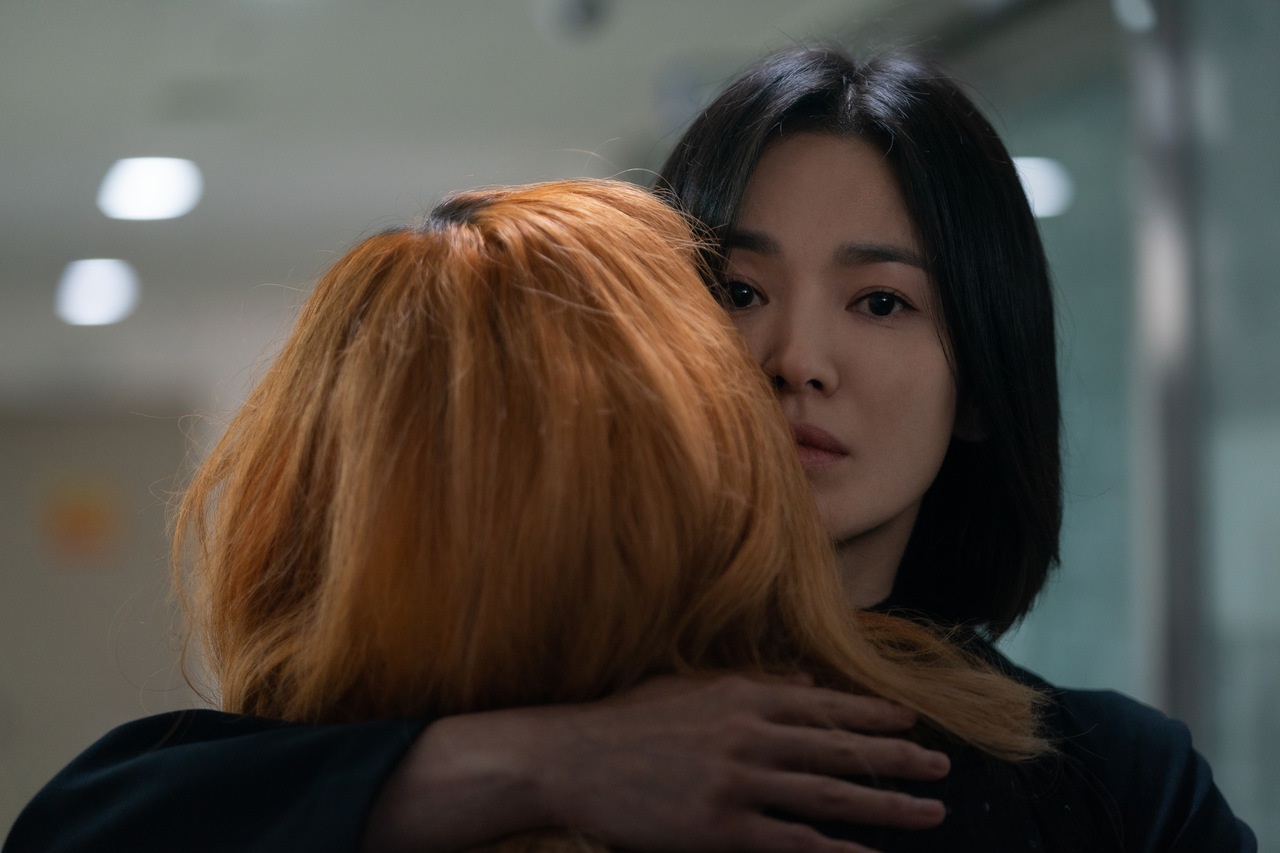 It's hard for me to have any empathy because even until the end, Jung Mi Hee pissed me off. But, for anyone IRL who does have a loved one suffering from substance abuse, the drama serves as a great lesson for how those abusers should be dealt with—by giving them a chance to recover and hopefully redeem themselves.