It's been six years since Song Kang's acting debut and he has starred in multiple K-dramas, most of which are Netflix titles! The actor transformed into a ballerina, portrayed a special reporter, and was cast in multiple student roles—one who set our love alarms, another who gave us the butterflies, and someone who became ~different.~
With all the roles he played, there's no wonder he's called the "Son of Netflix." When we attended his Deoproce press conference in Manila prior to his fan meeting, Song Kang said that he's grateful to the streaming platform and he treats them like family because they've been with him since the start of his career. Aww!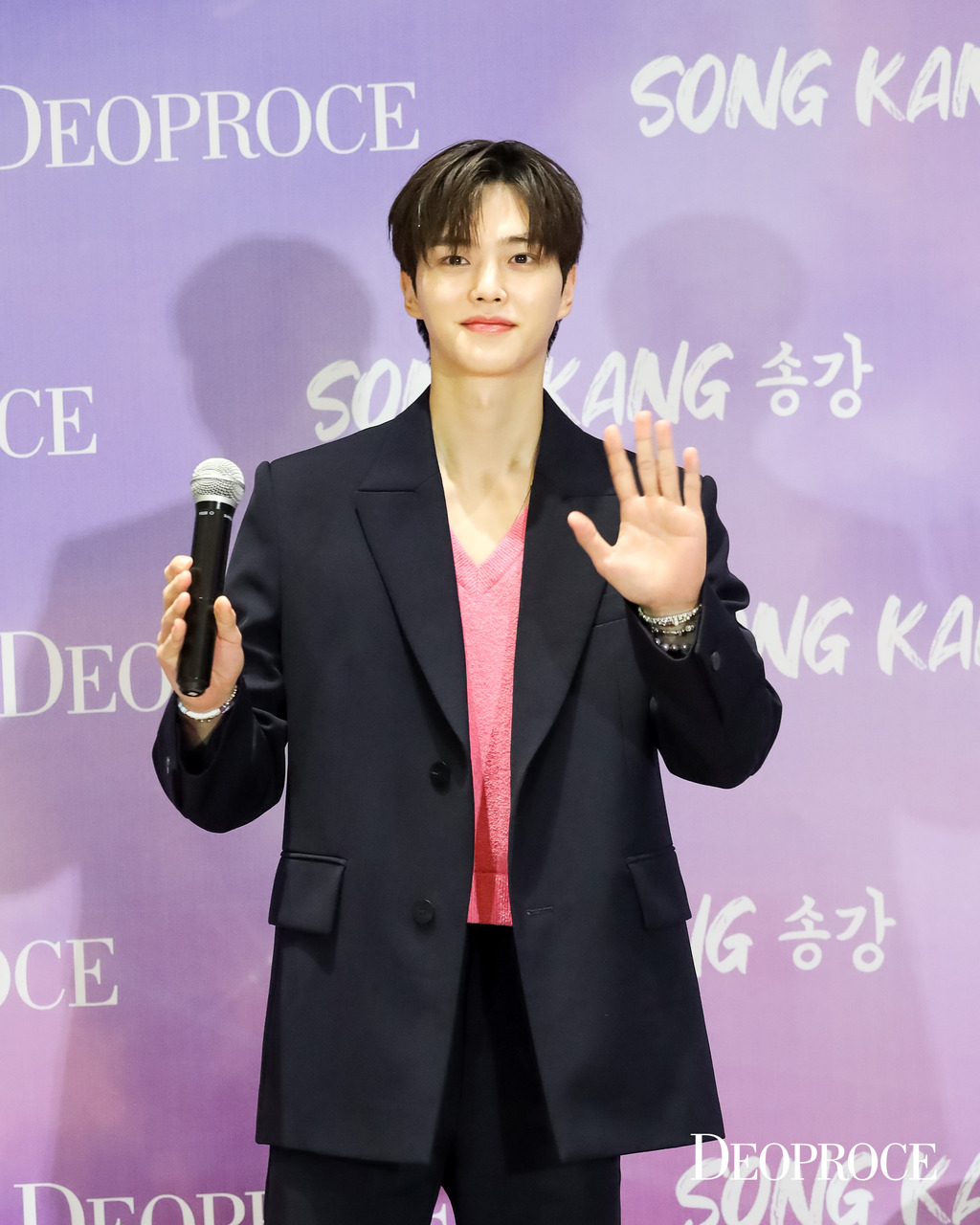 Apart from his closeness to Netflix, we also learned a lot of new things about the 28-year-old that you'll definitely love to know!
Here are seven facts about Song Kang:
1. He has a *detailed* skincare routine.
Which he sticks to every morning! Song Kang shared that skincare is very important to him and it goes the same with cleansing, which is the first step in his routine. He then applies toner, moisturizer, and sun cream.
ADVERTISMENT - CONTINUE READING BELOW ↓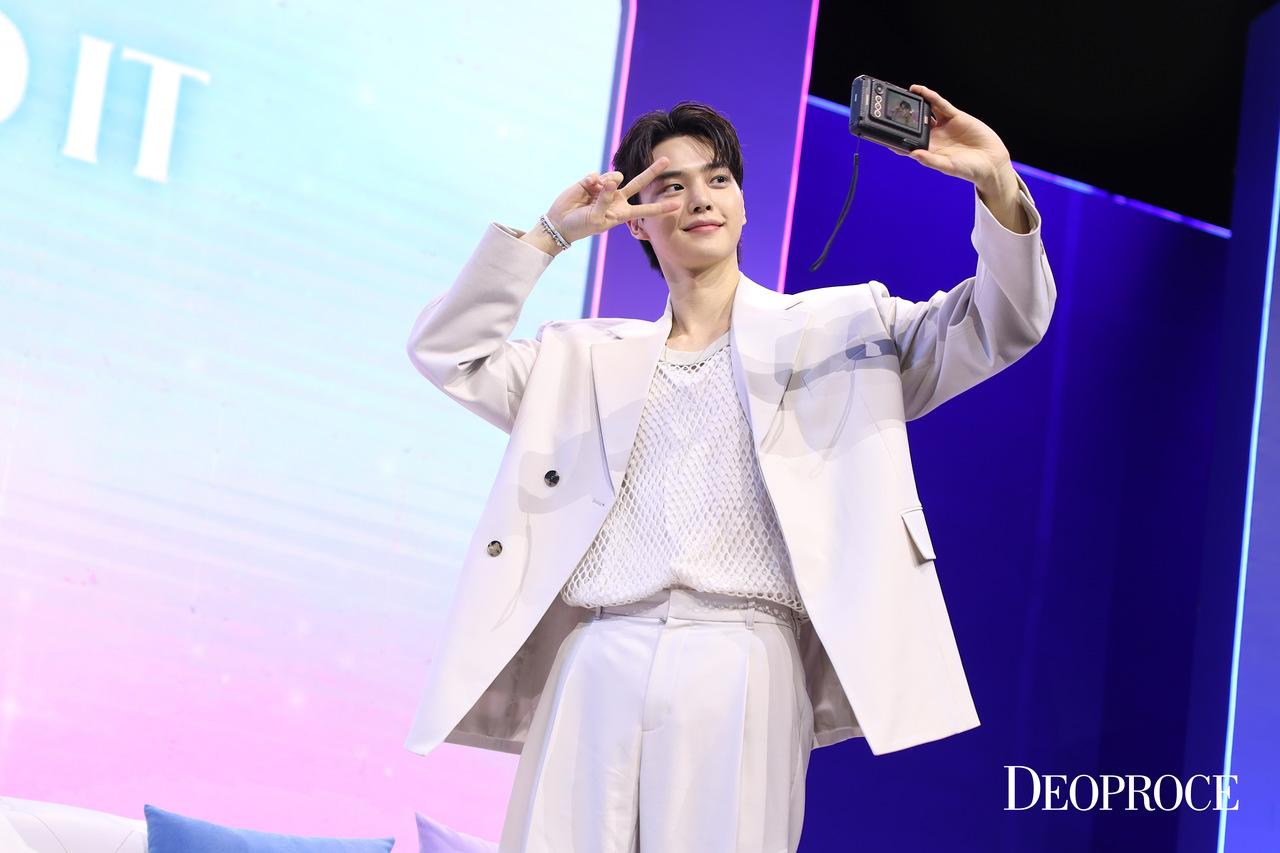 2. Song Kang enjoyed eating Filipino food during his stay in Manila.
This includes kare-kare, bulalo, garlic rice, dried mango, halo-halo, and Jollibee meals! Song Kang also learned Filipino words such as "bongga," "ganda," and "mahal kita." Watch him say those words here.
3. The K-drama Sweet Home is meaningful to him.
And his character Hyun Soo is the closest to his heart! That's because Sweet Home's plot is detached from reality and he had to pour a lot of time and energy into this role. Right now, Song Kang is filming the show's second season.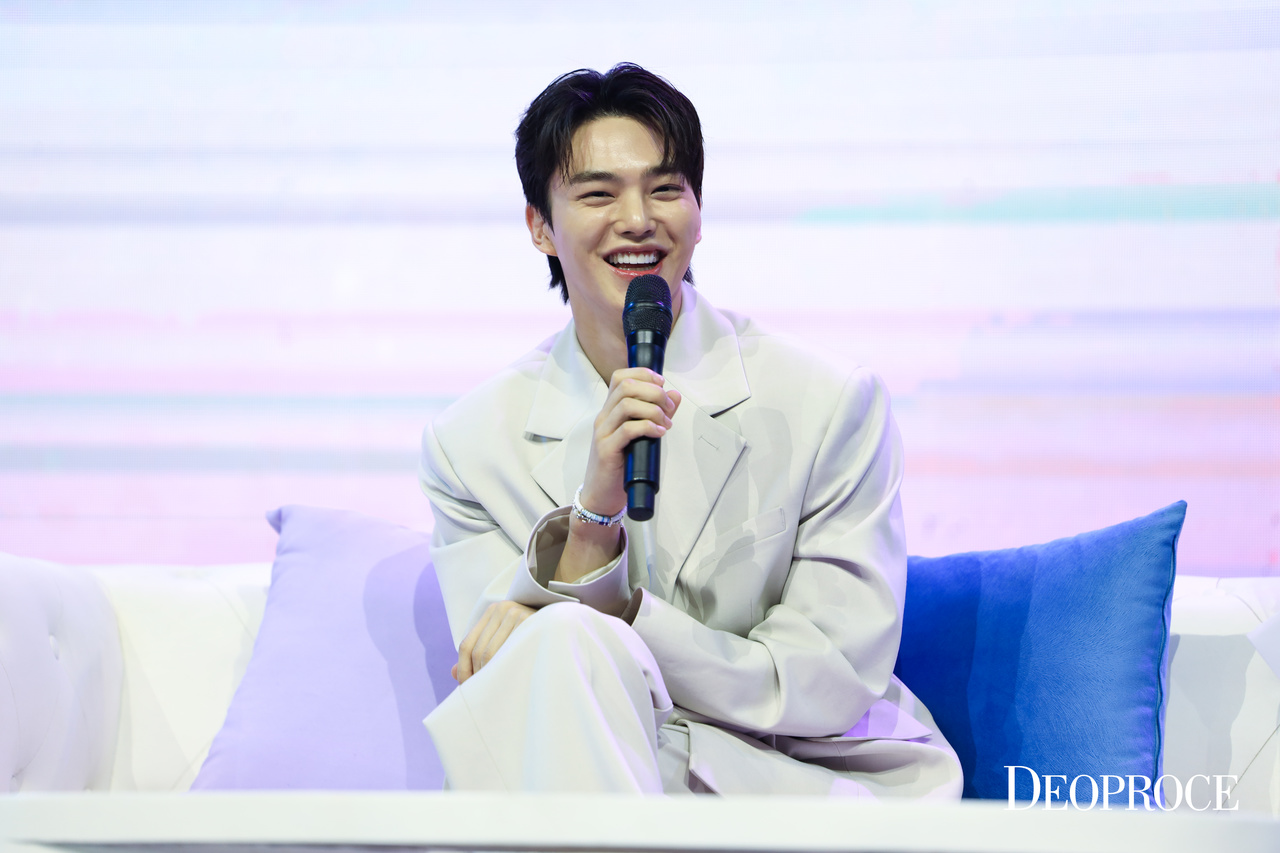 4. Song Kang doesn't have any plans of becoming a K-pop idol.
ICYMI: During his fan meeting in Seoul, Song Kang did a cover of NewJeans' "Hype Boy" which we all adored! When asked if he wants to try being a K-pop star after the video went viral, he replied with a no and said that he actually realized this while dancing to the song.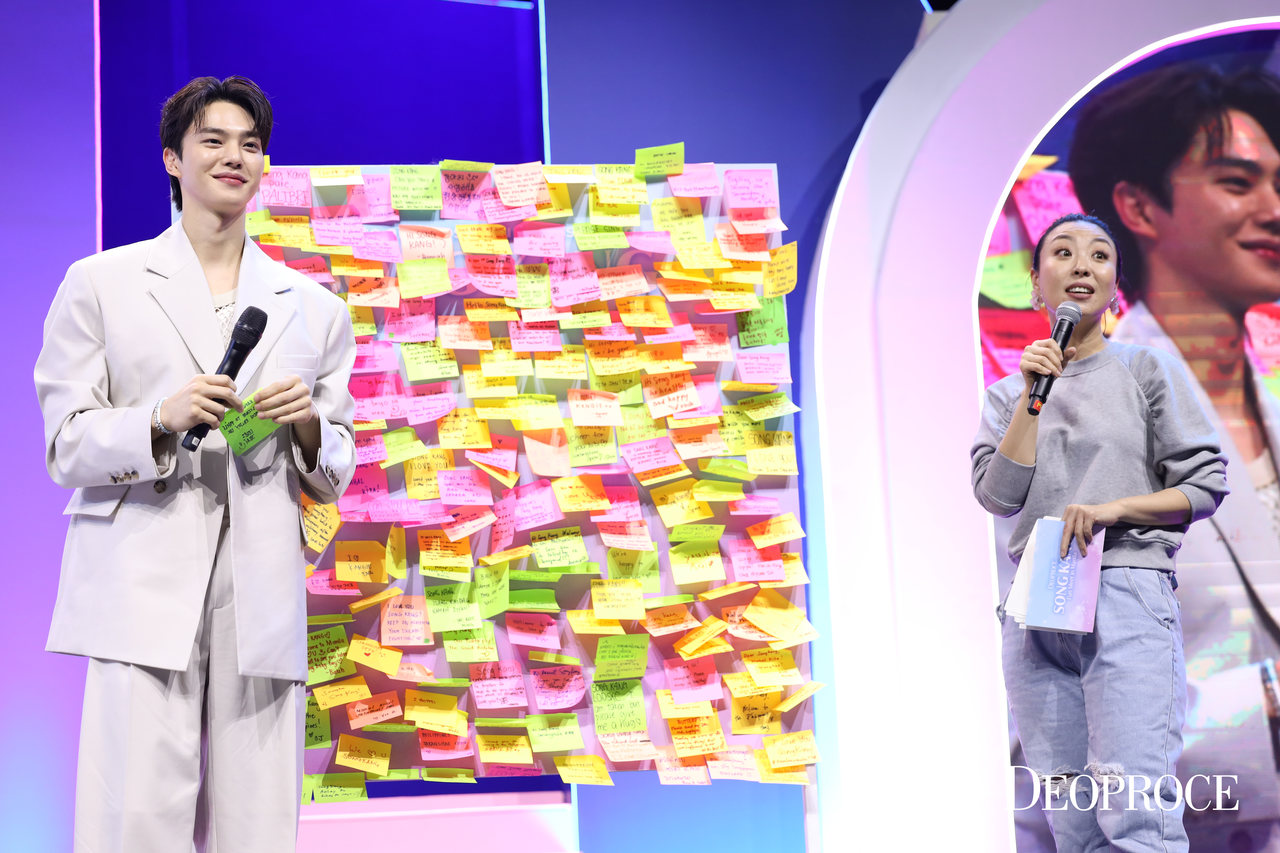 5. He's a mood-maker IRL.
One thing we noticed about Song Kang when we met him is that he's very candid. You will never know his next move, LOL! Did we mention that he was ~*glowing*~ the entire time, both during the Deoproce press con and fan meeting? And that he's one of the tallest Korean actors we've ever seen? Song Kang is a Taylor Swift song personified—he's so tall and handsome (plus funny) as hell! *insert heart eyes*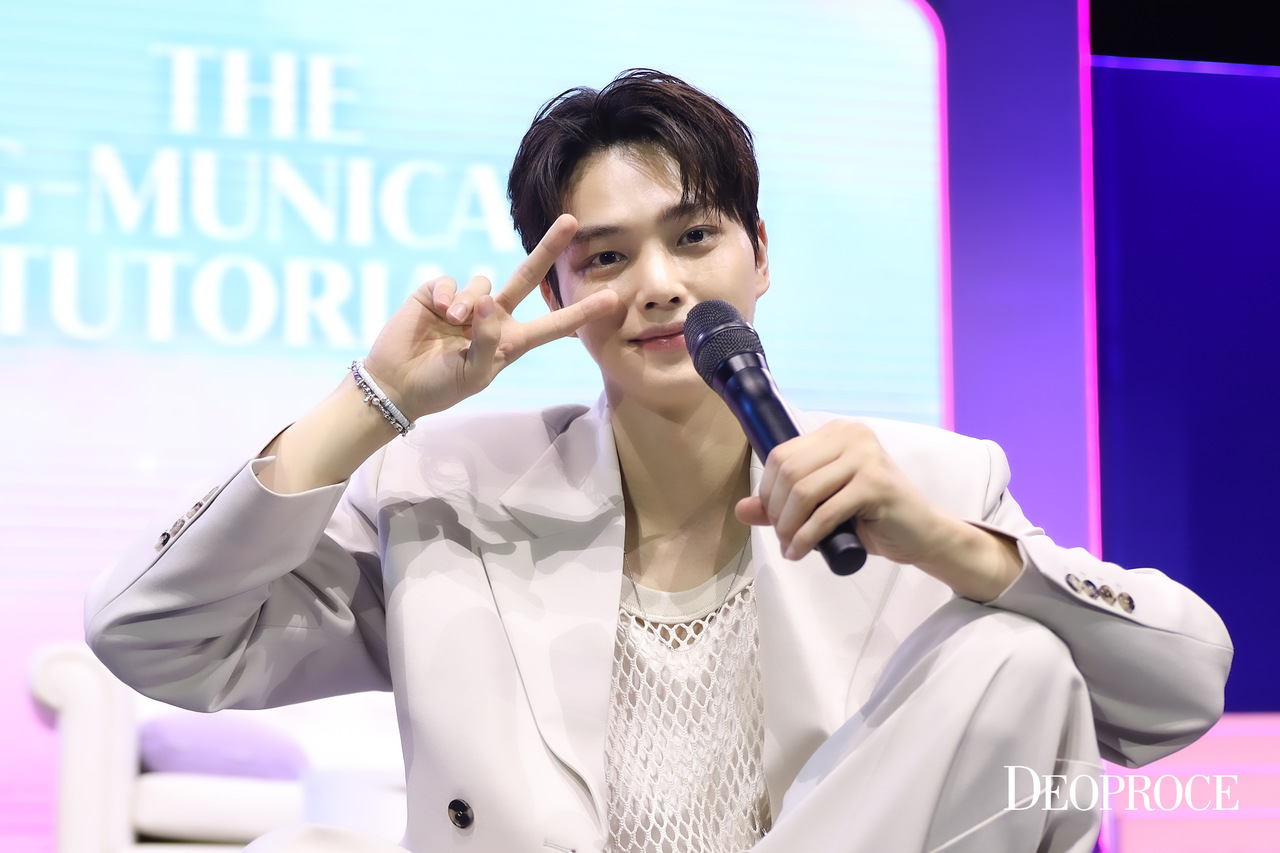 ADVERTISMENT - CONTINUE READING BELOW ↓
6. There's one item that Song Kang brings everywhere.
According to Song Kang, his lips get dry most of the time, so having lip balm with him is a must!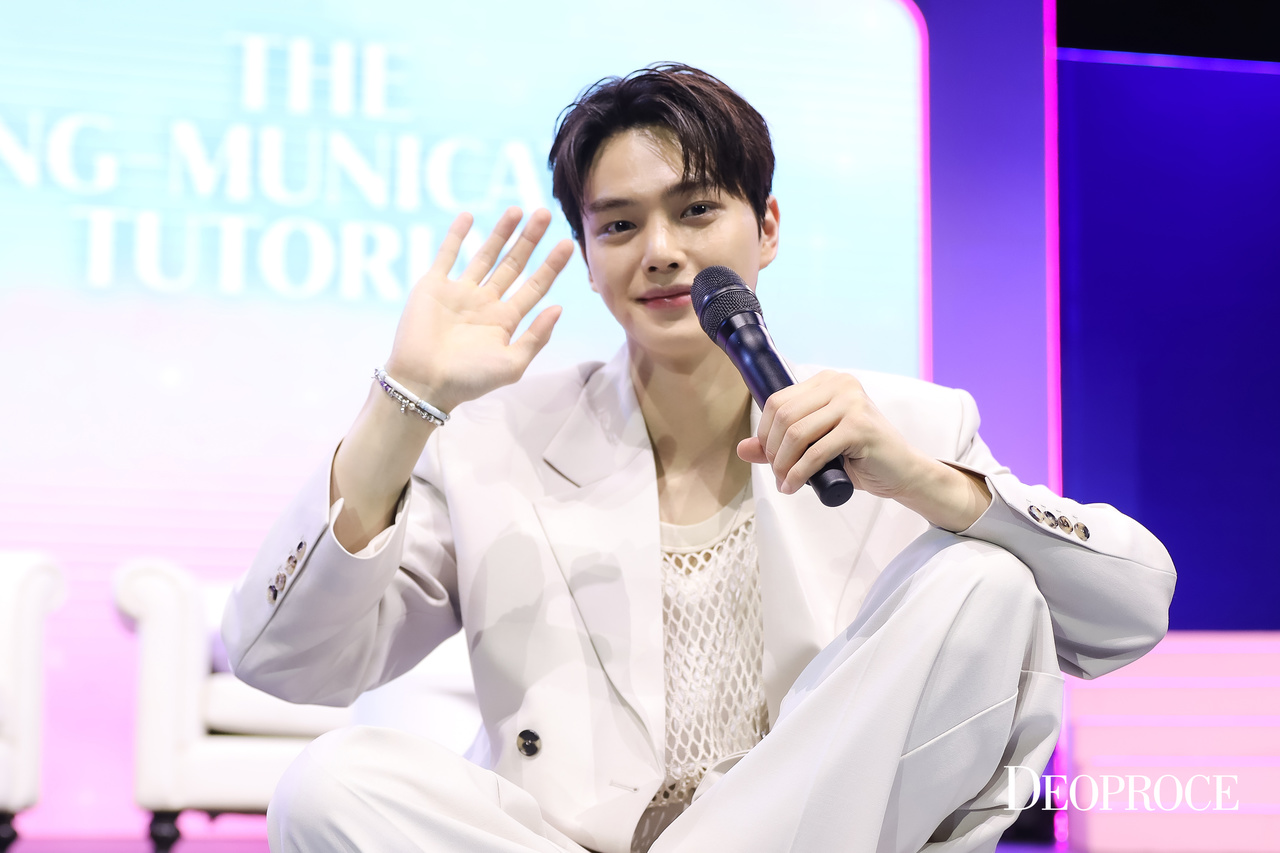 7. Song Kang's fans keep him happy.
We asked Song Kang what puts a smile on his face no matter how difficult things are and he highlighted that it's the constant encouragement of Songpyeons, a.k.a his fans. He also mentioned that he would always remember where he started out, and would read his diary entries (yup, he keeps a journal!) back when he was just a rookie actor.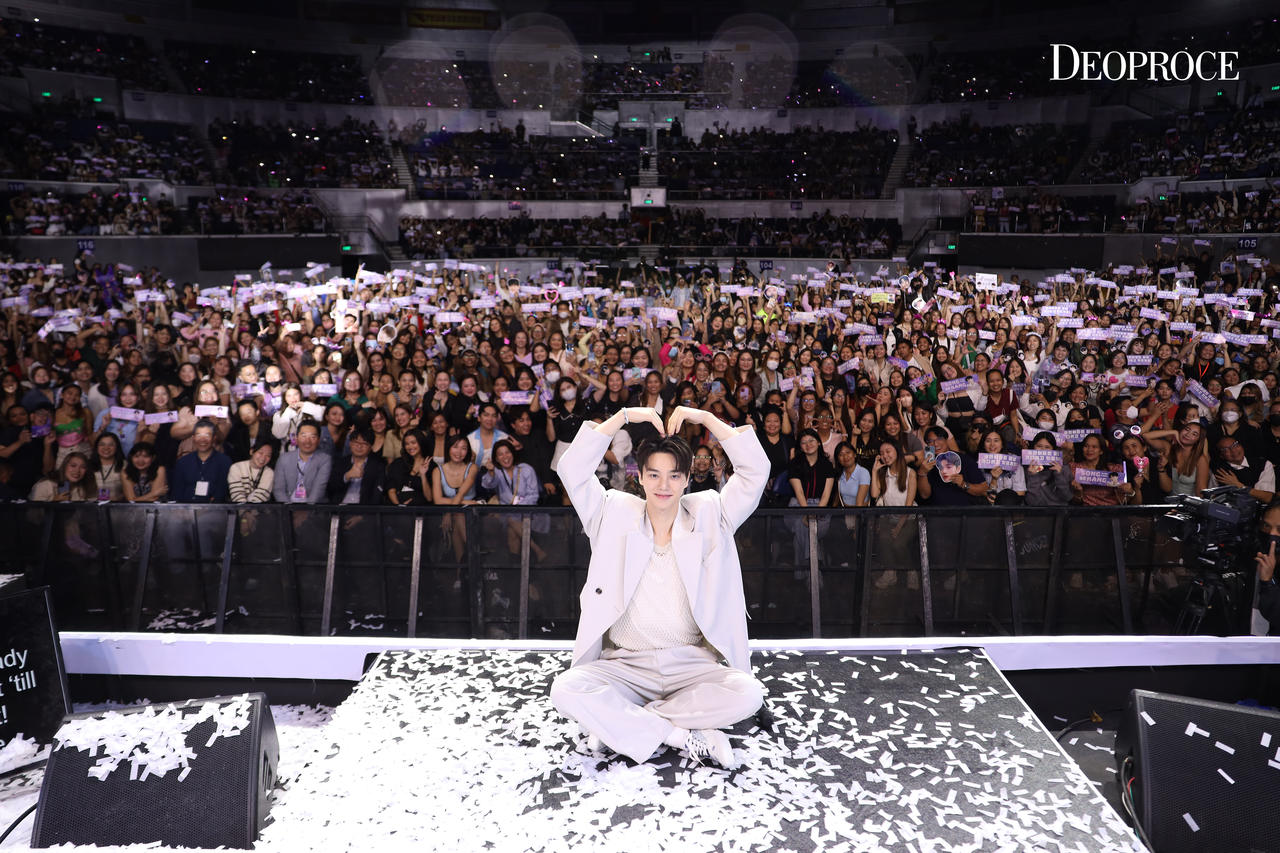 Looking forward to your next Manila visit, Song Kang!
Special thanks to Wilbros Live and Deoproce.