Of all the various K-drama genres out there, revenge thriller ones are really not on my favorites list. They play around with my emotions a LOT—from feeling pity for the victims as they cannot get out of the situation yet and wishing I could teleport into the scene and save them, to rooting for their success in their revenge plan, and wanting to show no mercy for the perpetrators. However, when I asked my close friends for new dramas to watch earlier this month, The Glory was the most mentioned. And so, while I was on my three-hour ride going home, I braced myself and watched the first episode.
I must say, I had to convince myself to continue watching the first episode because of one brutal scene. It made me cover my eyes and think: "How could a person do such a cruel thing??" But with the thought of Moon Dong Eun (Song Hye Kyo) getting her revenge, I was able to continue. This is just the beginning. Allow me to take you on a journey on why I think The Glory is one of the most well-written revenge stories I know of.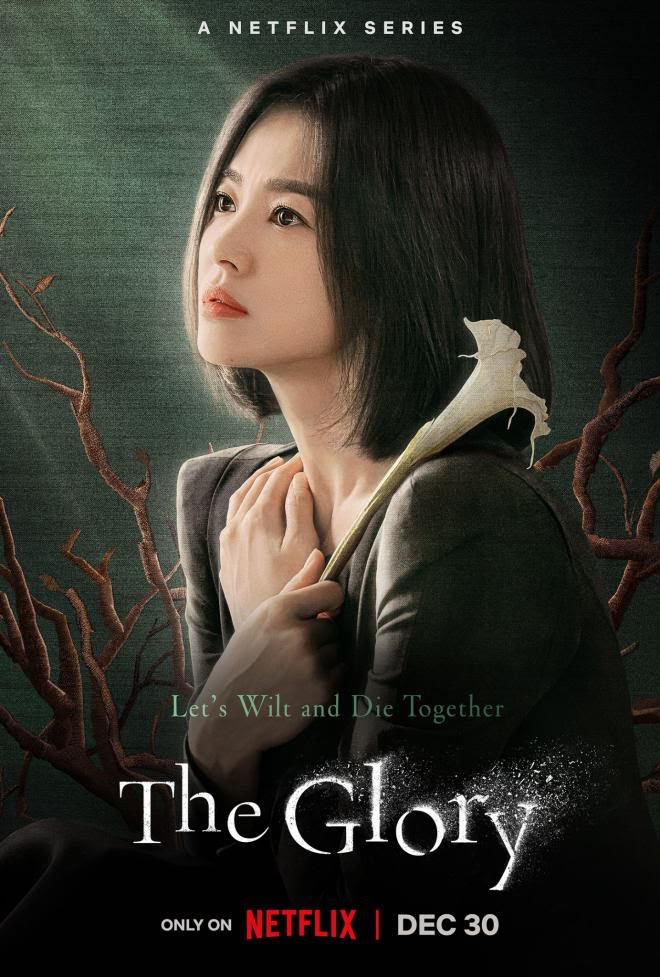 ADVERTISMENT - CONTINUE READING BELOW ↓
What is The Glory all about?
The Glory is about Moon Dong Eun, a bullied then-high school student, who is getting her revenge on the people who ruined her life, including the bystanders. Since she quit high school because of her bullies, she slowly built her career to become a qualified teacher now that she's 35. As the current homeroom teacher of the daughter of Park Yeon Jin (Lim Ji Yeon), Dong Eun has begun rumbling the lives of each person she wants to take revenge on, especially Yeon Jin.
Throughout the drama, there was never a moment where I was not curious about what was going to happen next. As I root for Dong Eun to be successful in taking her revenge, I cannot also deny the fact that the process she does is sometimes illegal and immoral. This drama will truly leave you with a number of thoughts to ponder about.
The Glory cast members
1. Song Hye Kyo as Moon Dong Eun
The character: Moon Dong Eun is a 35-year-old teacher at Semyeong Elementary School. When she was in high school, her dream was to become an architect. However, she became the victim of extreme high school bullying which led her to drop out of school. Since then, she planned to get revenge on the people who inflicted her physical, emotional, and mental pain, including the bystanders who did nothing to save her from that hellish experience when she was just 17 years old.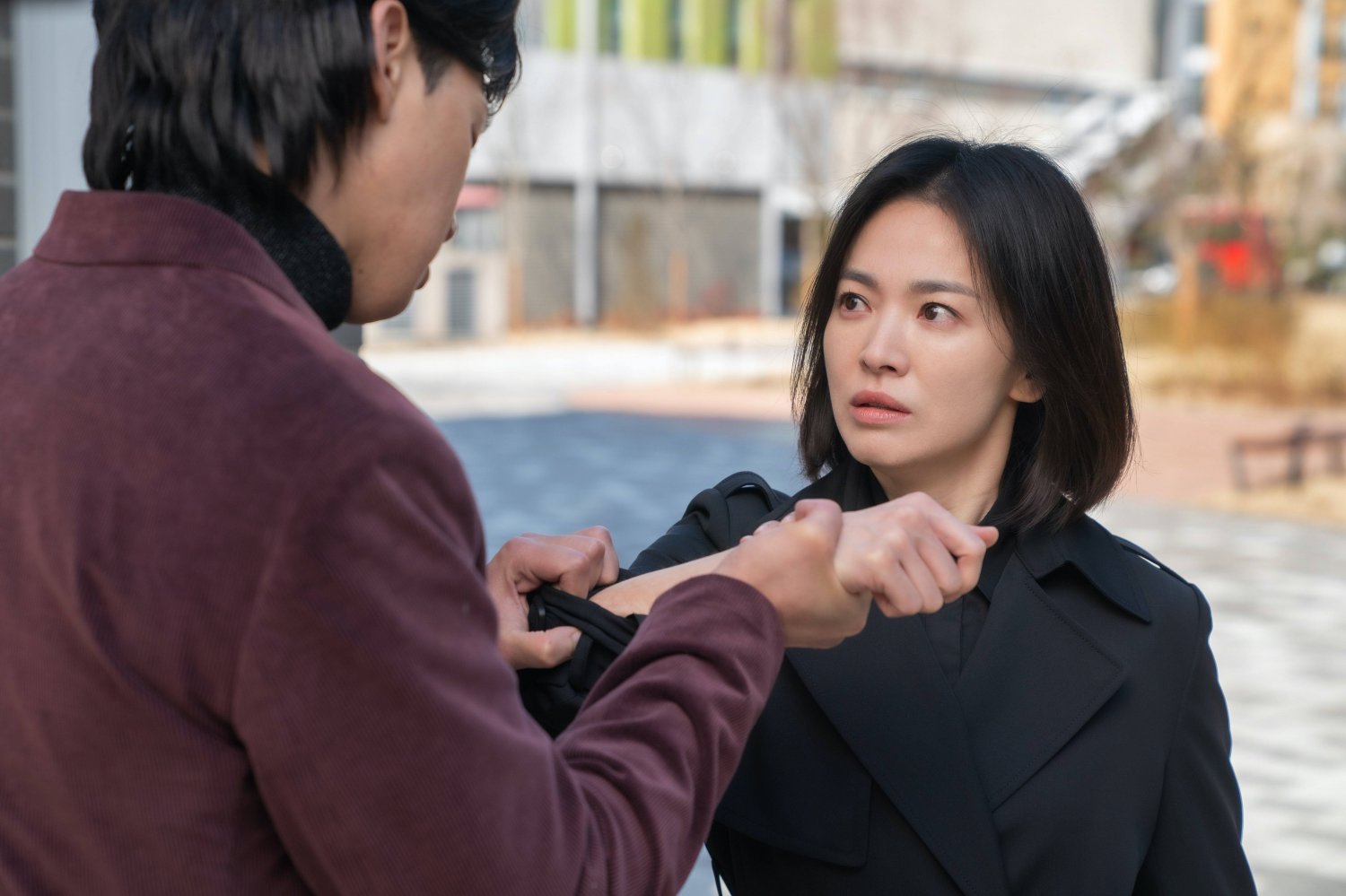 The actress: Queen Song Hye Kyo never disappoints and always serves justice with whatever role she is portraying. The last drama of hers that I watched was Descendants Of The Sun, and I loved her acting there as well. Now in The Glory, I was able to see her play a role in the vulnerable side and a character that somehow amazes and scares me at the same time. She has also been in other dramas like Encounter and That Winter, The Wind Blows.
2. Lee Do Hyun as Joo Yeo Jeong
The character: The cheerful Joo Yeo Jeong is a doctor who happened to end up being a patient next to Dong Eun at the hospital when he was still an intern. Her results led to Yeo Jeong informing Dong Eun about the findings and telling her to take her medication. Their conversation eventually ended up with them agreeing that Yeo Jeong will teach Dong Eun how to play Go. Because of this, he has developed feelings for Dong Eun and got to know about her past. However, he holds a dark past as well.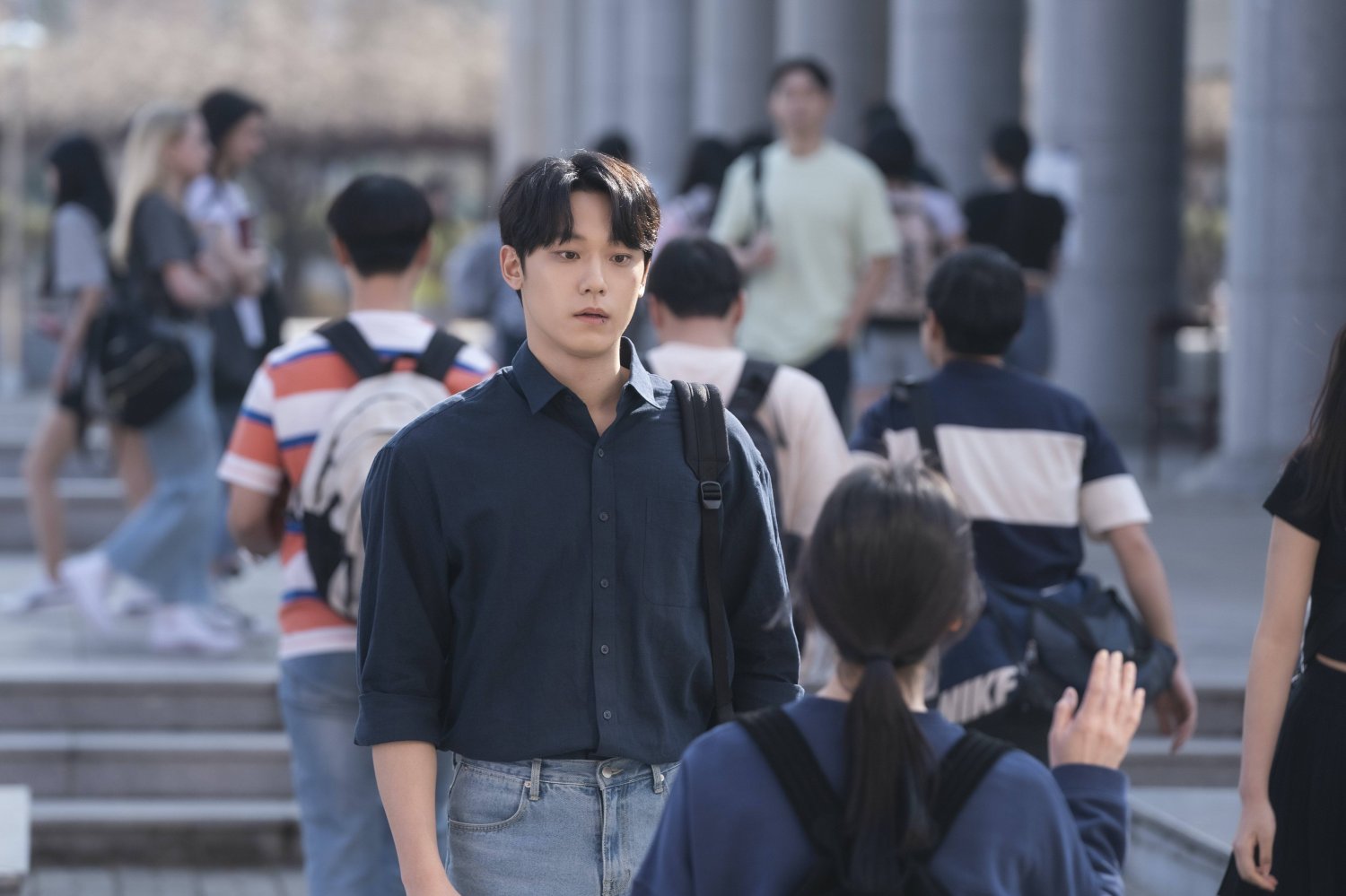 ADVERTISMENT - CONTINUE READING BELOW ↓
The actor: I will (and can) never forget how moving Lee Do Hyun's facial expressions are when he is really immersed in his character. It's one of the many things I look for in a great actor and Do Hyun deserves a standing ovation for this one. This is my first Lee Do Hyun drama and I am already so impressed. That last scene in episode six literally made me cry just because of how Do Hyun and Hye Kyo greatly acted that one. BRB, gonna watch him on 18 Again, Youth Of May, and Hotel Del Luna!
3. Lim Ji Yeon as Park Yeon Jin
The character: Park Yeon Jin is the root cause of why Dong Eun lived a miserable life that got her to plot her revenge. Watching her living a good life will really make you want to slap her through your phone (or TV!) screen. Her high school dream became true —she became a weather reporter and got happily married to Ha Do Yeong and gave birth to the sweet Ha Ye Seol. Of course, coming from a wealthy and influential family will really let you get away with all the violent things you've done.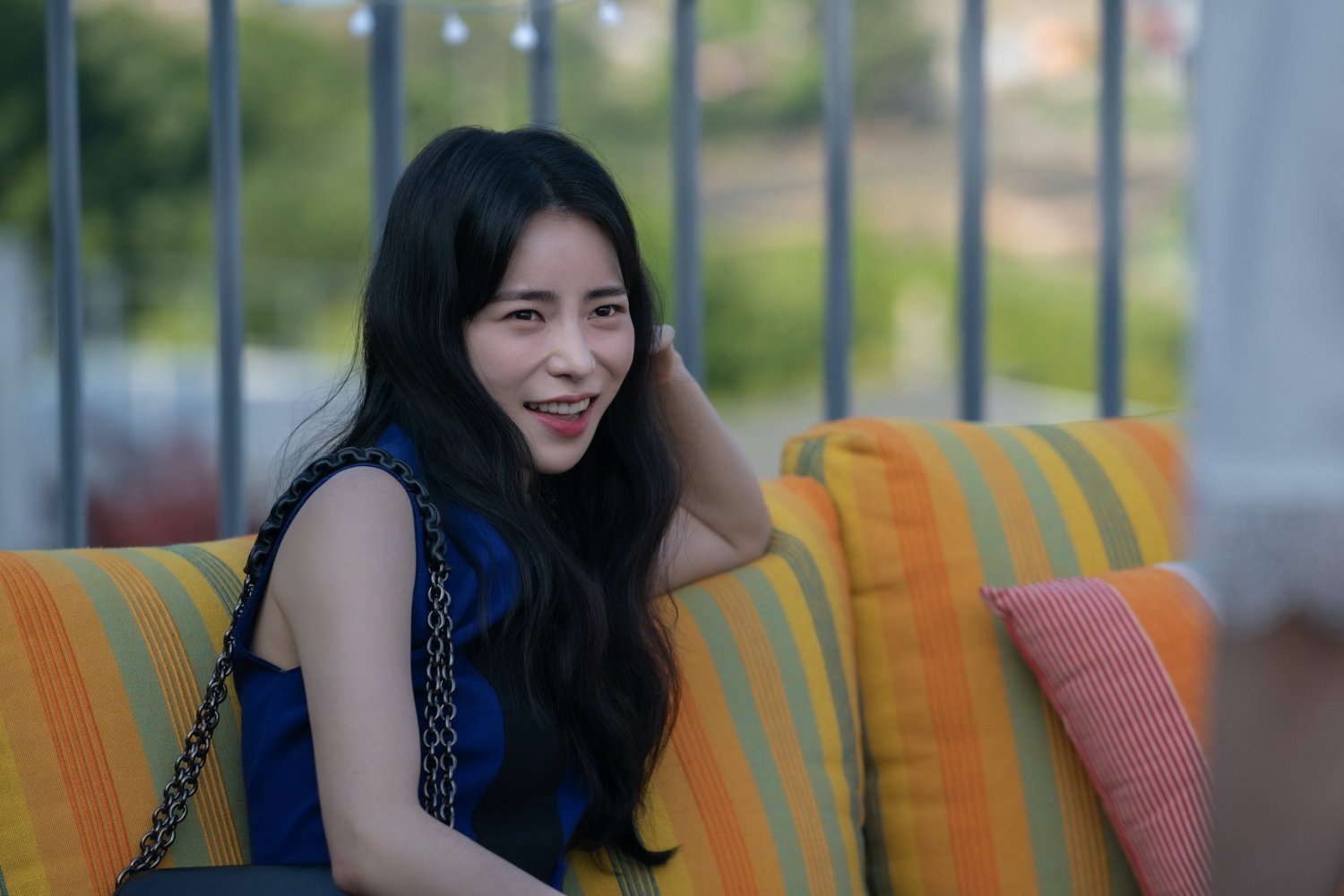 The actress: Lim Ji Yeon won multiple Best New Actress awards from the film Obsessed in 2014, where she played the role of Jong Ga Heun, the wife of a military captain. She also appeared in Money Heist: Korea – Joint Economic Area and Welcome 2 Life.
4. Yeom Hye Ran as Kang Hyeon Nam
The character: Kang Hyeon Nam is a loyal apprentice (or should I say a loyal friend?) to Moon Dong Eun. Their relationship started when Hyeon Nam happened to have the trash that Dong Eun was looking for every day for months. Because of Dong Eun's determination, Hyeon Nam now roots for Dong Eun's success in whatever she's planning to do. Sadly, Hyeon Nam is a victim of domestic violence and as she wishes to put an end to her suffering, she asks Dong Eun to kill her husband. Let me take this moment to express how much I appreciate her for being the source of Dong Eun's laughter (although she always tries to hide it).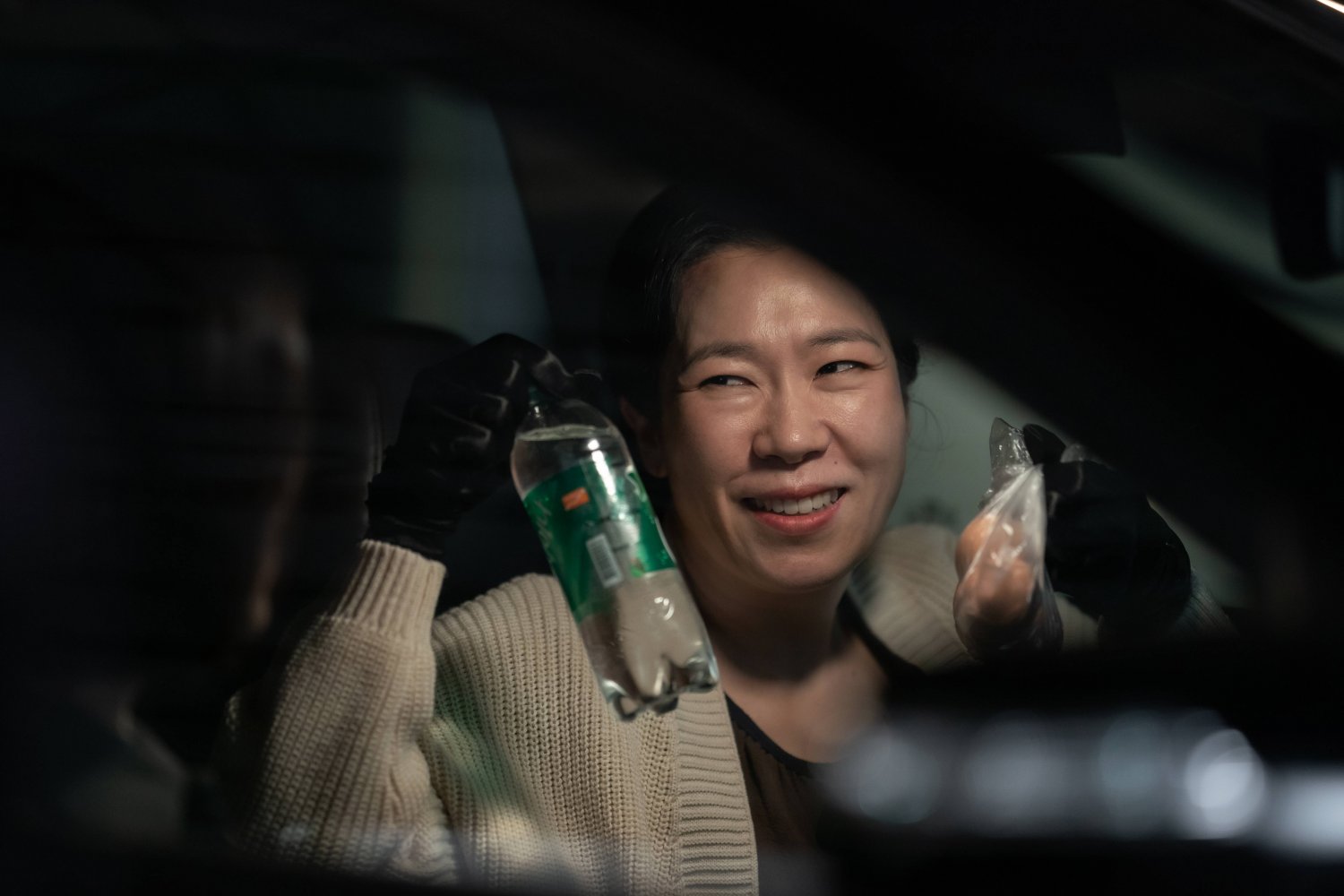 ADVERTISMENT - CONTINUE READING BELOW ↓
The actress: Yeom Hye Ran has become one of my favorite actresses from the moment I watched this drama. She appeared in several famous dramas such as The Uncanny Counter, Hospital Playlist, Alchemy Of Souls, and many more.
5. Park Sung Hoon as Jeon Jae Joon
The character: The arrogant Jeon Jae Joon is part of Park Yeon Jin's squad who also bullied Moon Dong Eun in high school. Like Yeon Jin, he also came from an extremely wealthy family and is now the owner of a fancy golf club. Because he has everything, he spends his leisure with new women every time and drinking alcohol and doesn't really care if he commits any act of violence. He is colorblind, and he gets extra sensitive whenever anyone points that out to him. Later on, he finds out a secret about Yeon Jin's daughter, which also became Dong Eun's bait to make Jae Joon be on her side.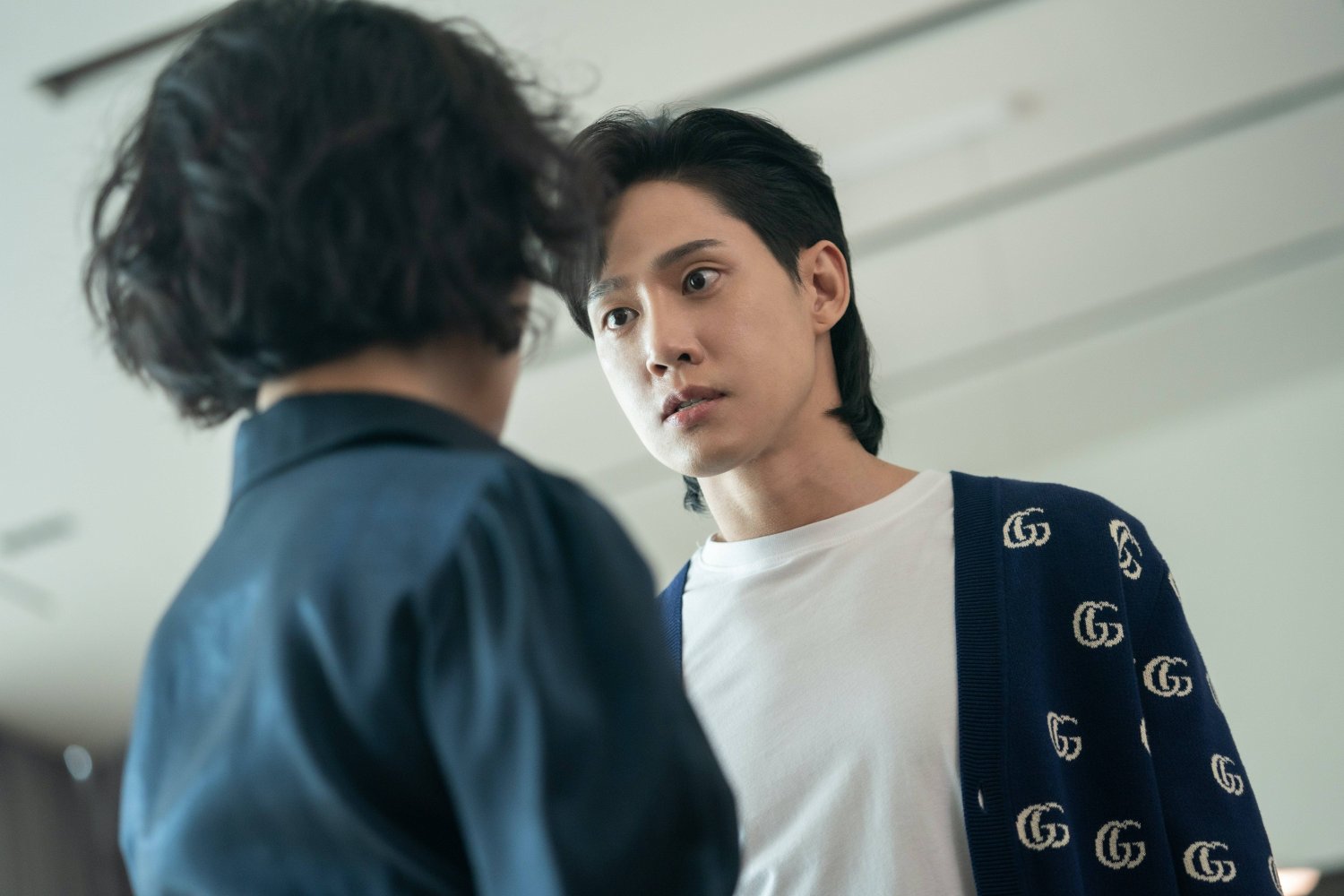 The actor: Park Sung Hoon's portrayal of his role effectively had me annoyed at his character. He has been in the film Gonjiam: The Haunted Asylum and other dramas such as Joseon Exorcist and Memorials.
6. Kim Hieora as Lee Sa Ra
The character: Sa Ra grew up to be an artist, but she is a drug addict and is also part of Yeon Jin's group which bullied Dong Eun back in high school. How ironic that after all the things she has done to Dong Eun, she can still show up at church and say her praises.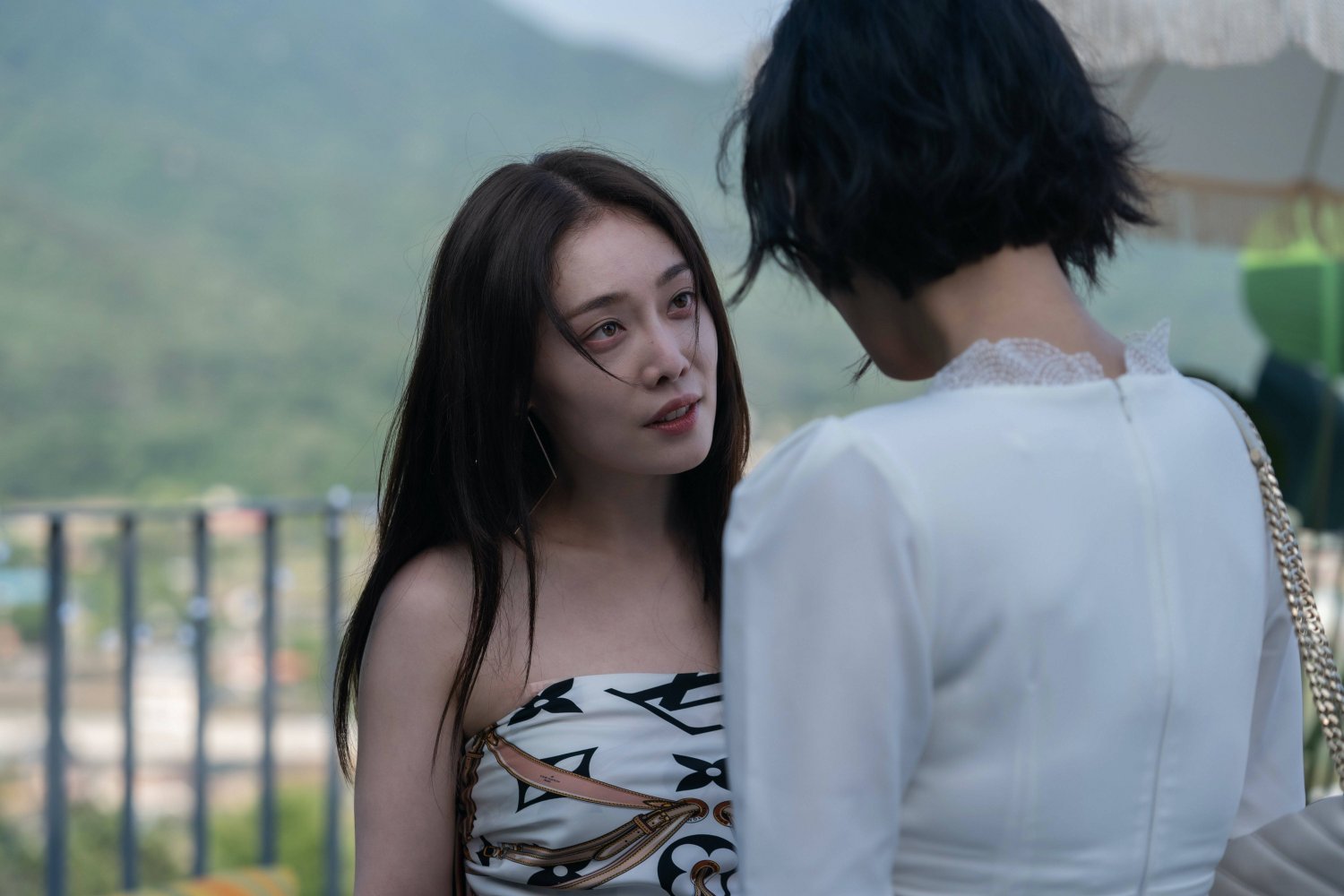 The actor: Any Extraordinary Attorney Woo fans out there? Kim Hieora was the one who played Gye Hyang Sim in episode six, the North Korean defector who loves her daughter dearly. I almost did not recognize her in this drama since I somehow admired her for being such a loving mother at Extraordinary Attorney Woo. She also appeared in the dramas Bad And Crazy and Hospital Playlist 2.
ADVERTISMENT - CONTINUE READING BELOW ↓
Why The Glory is the next K-drama you should watch
1. It has a well-written storyline.
I personally like how the sequence of the scenes was shown. I have watched some dramas where the timelines would still leave me so confused even after a couple of episodes. With The Glory, I had no trouble with that. Also, the way the drama made us walk Dong Eun's path slowly and reveal her plans little by little made me realize how meticulous the writer, Kim Eun Sook, was. It's like Dong Eun has become the Chessmaster and has turned Yeon Jin's friends into her pawns for her revenge.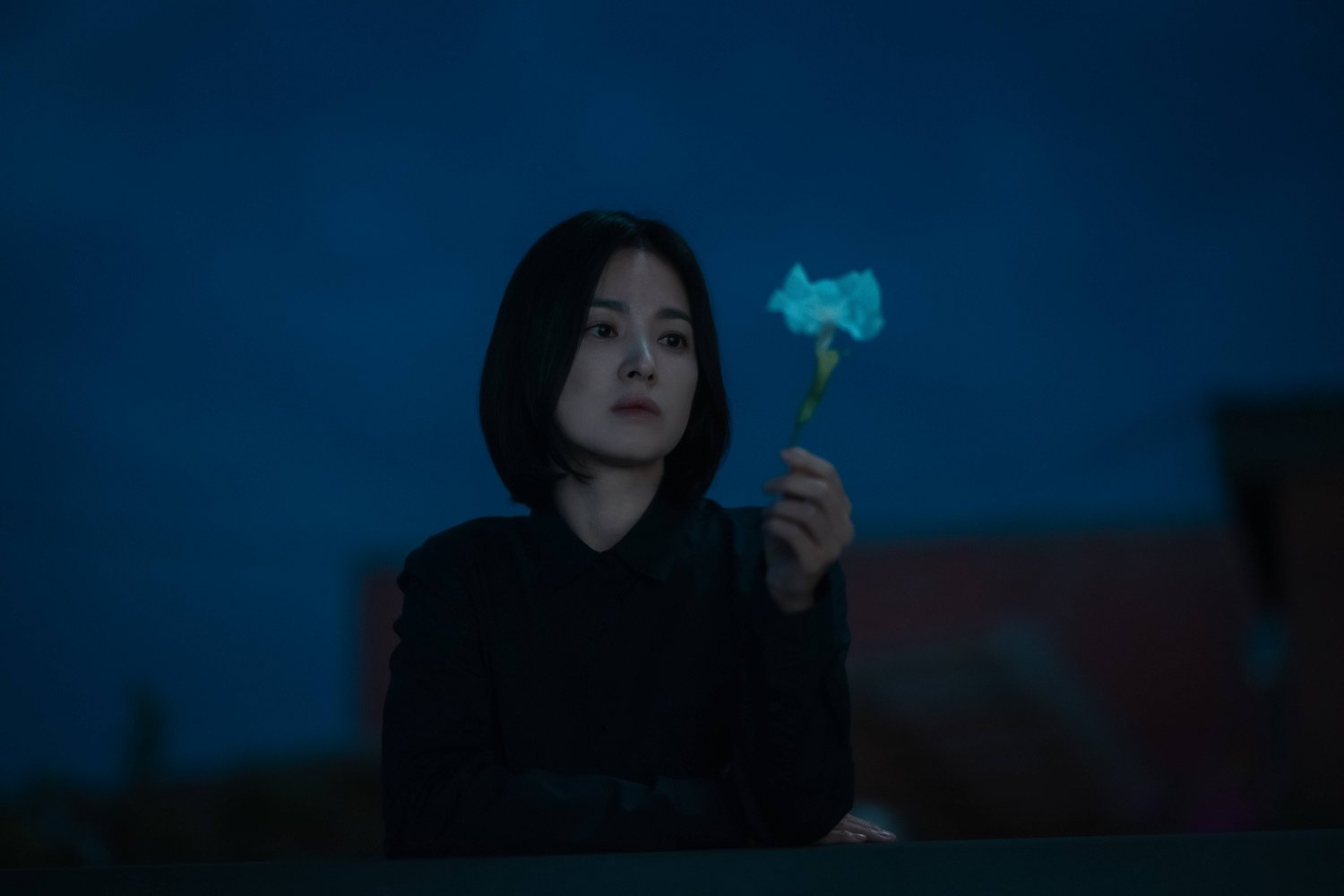 2. It has a star-studded cast.
Song Hye Kyo portraying the main role in this series is already enough reason why this drama is a must-watch. Adding Lee Do Hyun was a brilliant idea that somehow created a balance in the story's seriousness, with his character lighting up the mood a little. Well-known stars like Lim Ji Yeon, Park Sung Hoon, Kim Hieora, and Yeom Hye Ran really screamed that this drama has gathered great actors and actresses!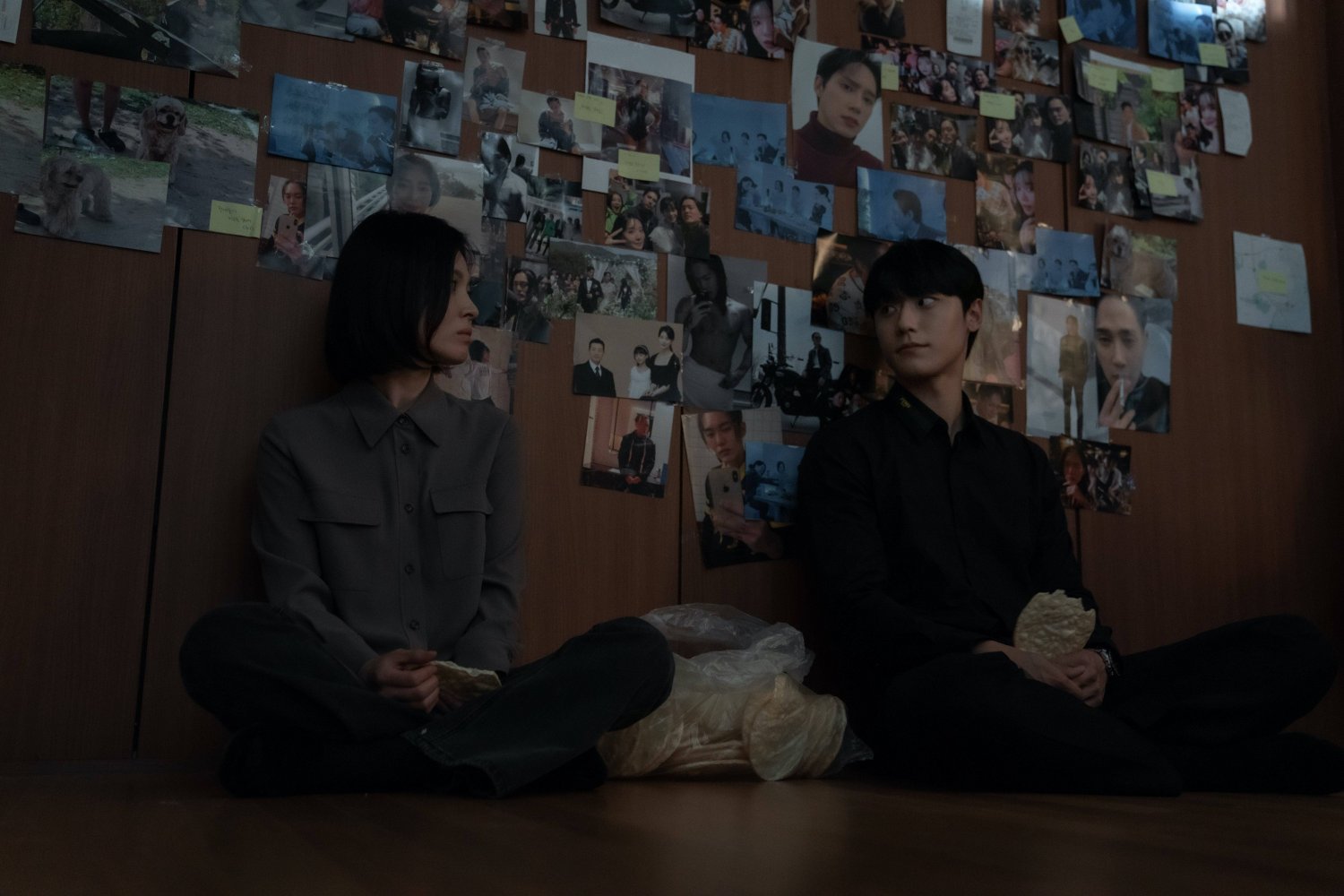 3. The Glory showed the brutal reality of how bullying can deeply affect a person's life.
The drama featured scenes wherein certain happenings become a trigger for Moon Dong Eun to relive in her mind all the pain that was inflicted on her during high school. Bullying someone can seriously affect their way of living because of the physical, emotional, and mental damage the perpetrators have brought upon their victims. This raises awareness to viewers to not just be a bystander when serious things like this are happening.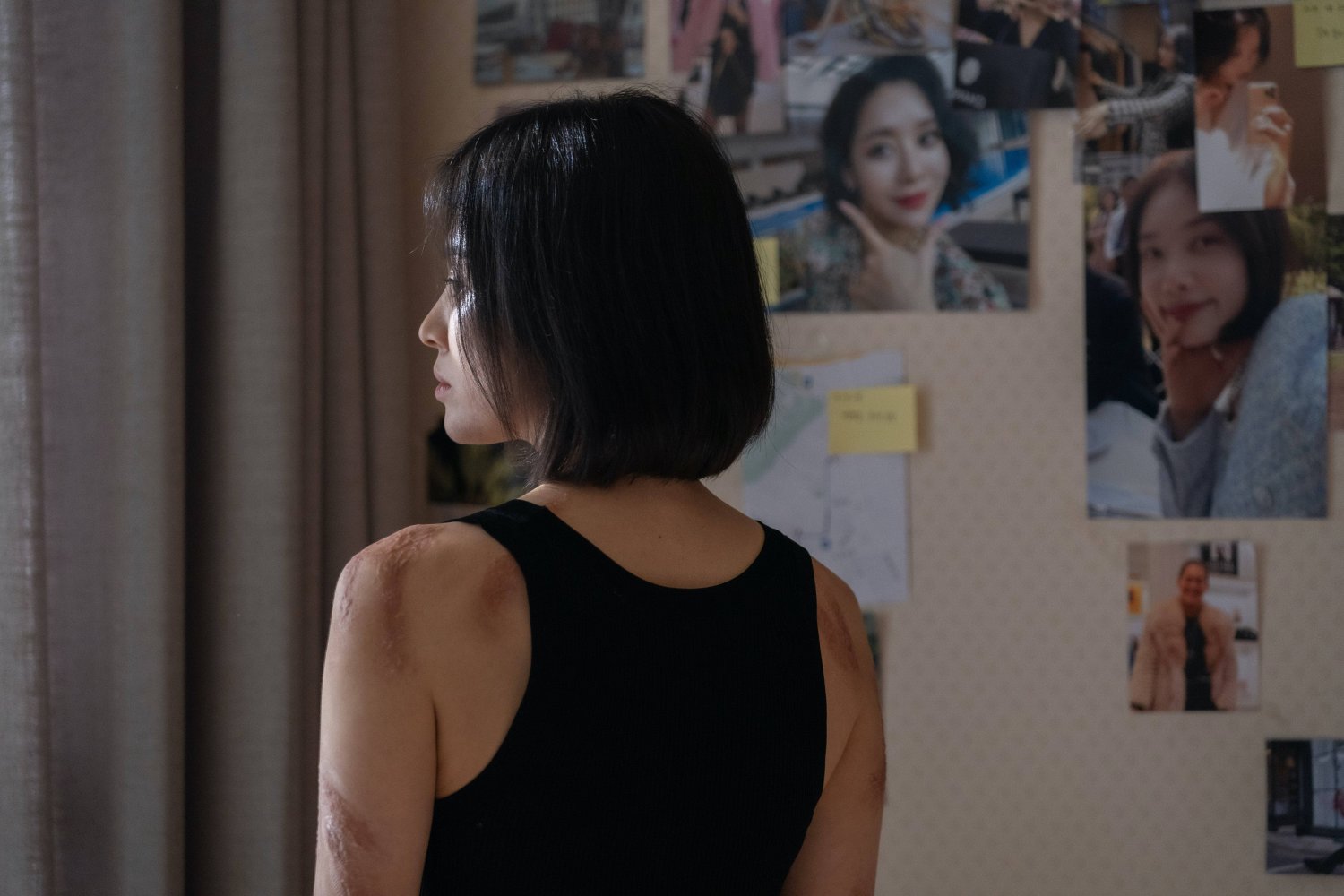 ADVERTISMENT - CONTINUE READING BELOW ↓
4. It taught us great values that we must live by.
One of the many scenes that struck me was what Dong Eun said during her introduction when she became the homeroom teacher of Ha Ye Seol's class. She set up as one of her class rules that they should not bully another student just because their parents own nicer things and if they still decide to do so, she will make the bully and their family beg for forgiveness. This might have changed the trajectory of one student's life just by her words which can greatly influence a child's way of thinking and the way they treat others. I was always a firm believer that one's kind words or actions can have a major positive effect on others, and I hope the world will continue to have genuine people around.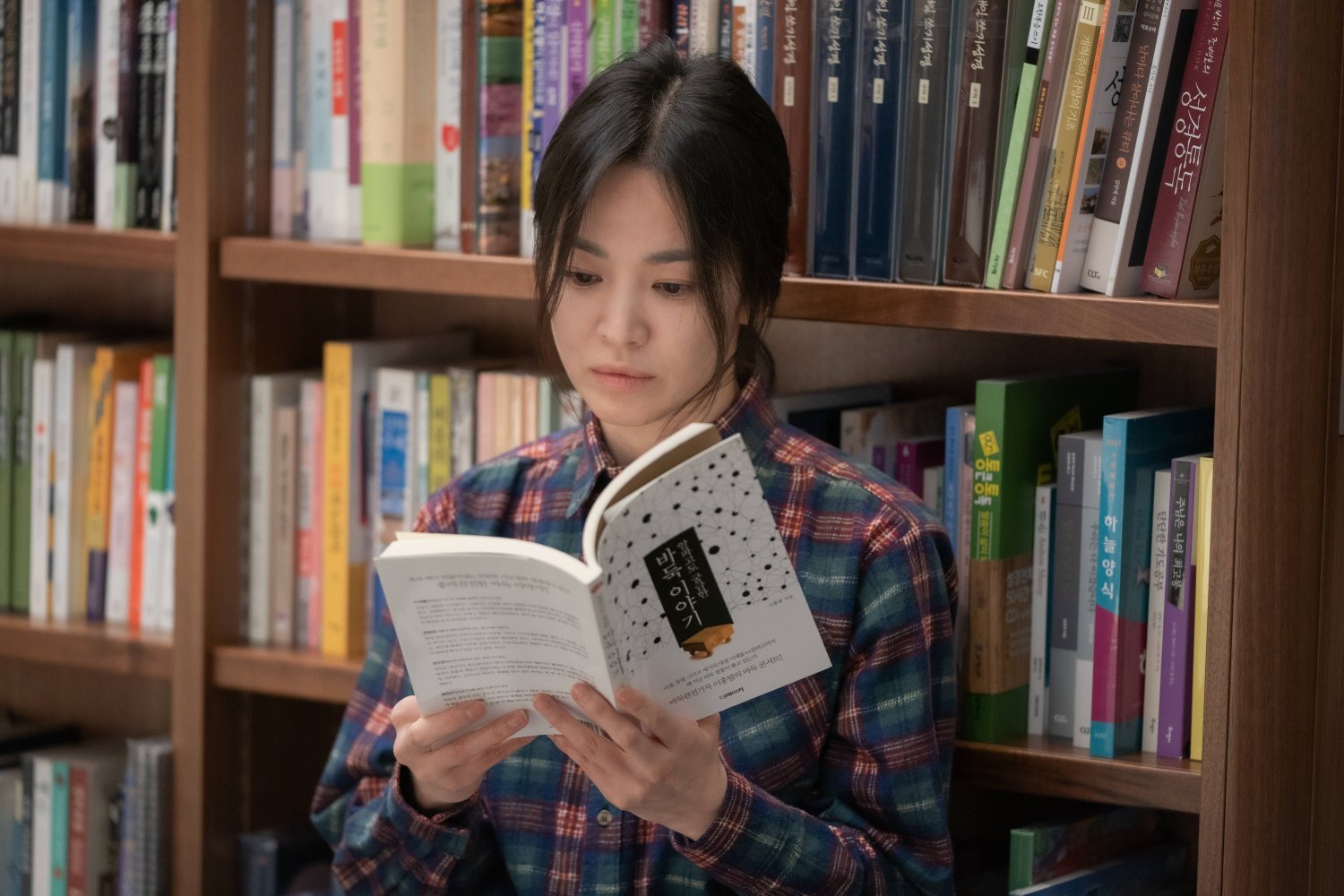 In relation to what Dong Eun also said, this drama told the viewers that no matter how high you earn or how many properties you own, we are all equals. Being rich and powerful doesn't give you the right to just step on others because of that privilege. The world is already a hard place to live in. I hope we always remember to treat each other the way we want to be treated ourselves. In that way, thoughtfulness and kindness will make each of our lives bearable each day.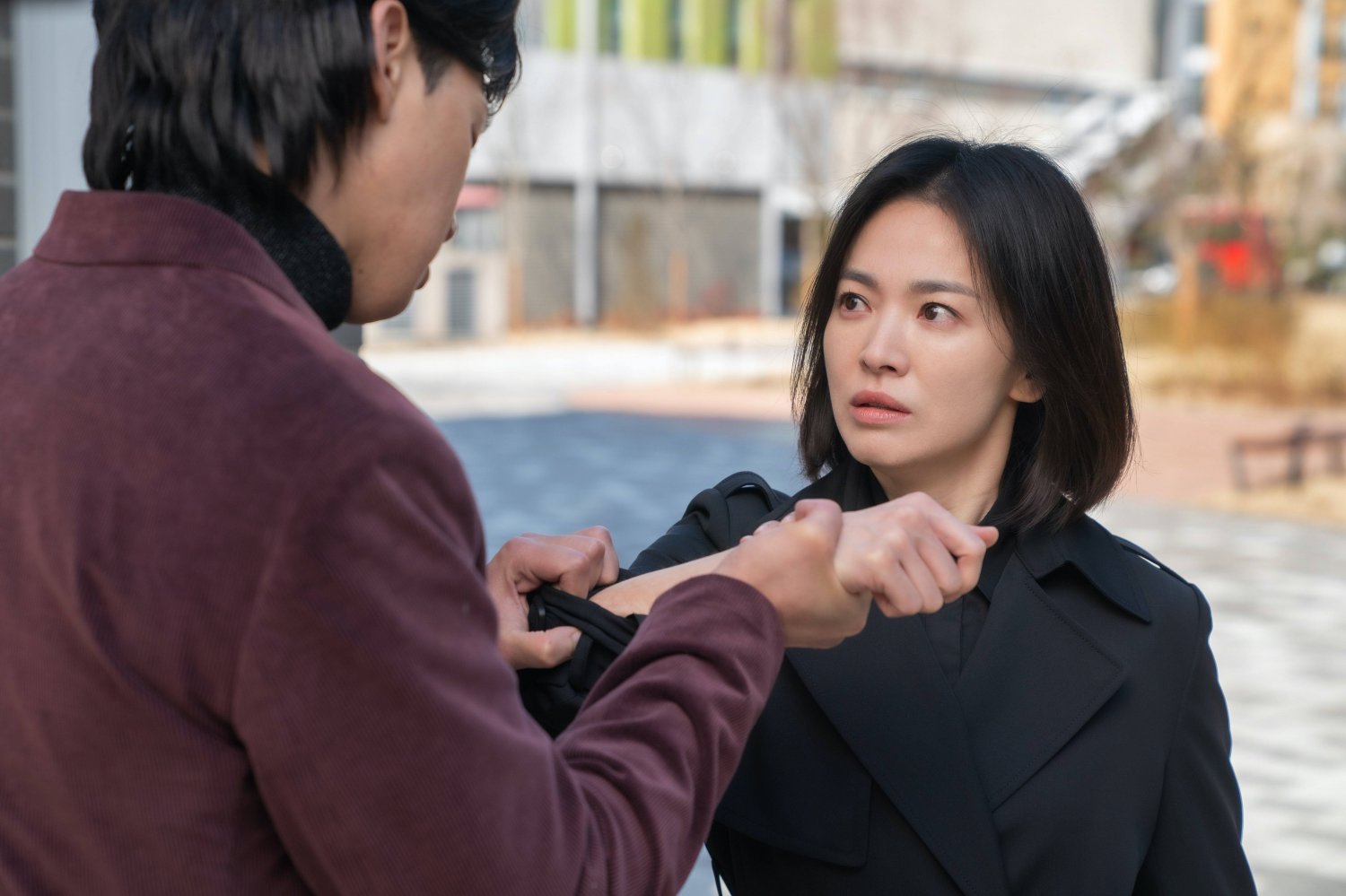 Overall, The Glory opened my eyes to the reality that some people might have actually experienced the same kind of brutality. With some scenes exuding extreme emotions, I could not help but cry with some of the lines said. It is also saddening that some powerful individuals continue to bribe others just to get away with their violent acts. The Glory deserves all the praises it's receiving, and I hope I will get to see Dong Eun smile with victory. With the second part approaching in March, I will continue to root for Dong Eun as she recovers the dignity, honor, and glory she has lost because of the people who ruined her life.
ADVERTISMENT - CONTINUE READING BELOW ↓
You can watch The Glory on Netflix.
MORE K-DRAMA REVIEWS RIGHT HERE:
'Vincenzo' Is Probably The Best K-Drama I've Ever Seen, Here Are All My *Feelings*
'Our Beloved Summer' Is A Sweet Reminder That Nothing Is More Important Than The People You Love
I Watched 'Hospital Playlist' For The First Time And Now I Know Why Everyone Loves It