"A Korean astronaut is left stranded alone on the moon," opens the international trailer for The Moon. "Mayday. "Mayday. This is Hwang Sun Woo." The film is the latest in the space survival dramas lineup, and its stellar cast and storyline led by award-winning director Kim Yong Hwa are sure to bring a new spin to the popular genre.
If suspenseful movies about space sound like your kind of content (fans of Space Sweepers and The Silent Sea, you need to watch this!), we gathered all the important details just for you. *winks*
Here's what you need to know about The Moon:
What is the plot of The Moon?
South Korea's first fully manned mission to the moon ends in disaster, so all hopes are pinned on the second human spaceflight several years later. It initially looks like the mission will be successful, until a strong solar wind causes a disastrous malfunction. Astronaut Hwang Sun Woo (Do Kyung Soo) struggles to survive alone in space with slowly depleting oxygen levels, while his team on Earth races against the clock to bring him back home safely.
ADVERTISMENT - CONTINUE READING BELOW ↓
Who is part of the cast of The Moon?
EXO's D.O. (real name Do Kyung Soo) plays Hwang Sun Woo, an astronaut of the Naro Space Center. Left stranded on the moon following a tragic accident, he must do what he can to survive—and pin his hopes on his team back on Earth.
The Moon is the idol-actor's first movie since completing his military service in January 2020. He has also appeared in several other emotional films and K-dramas like Pure Love, My Annoying Brother, Along With The Gods, It's Okay, That's Love, 100 Days My Prince, and Bad Prosecutor.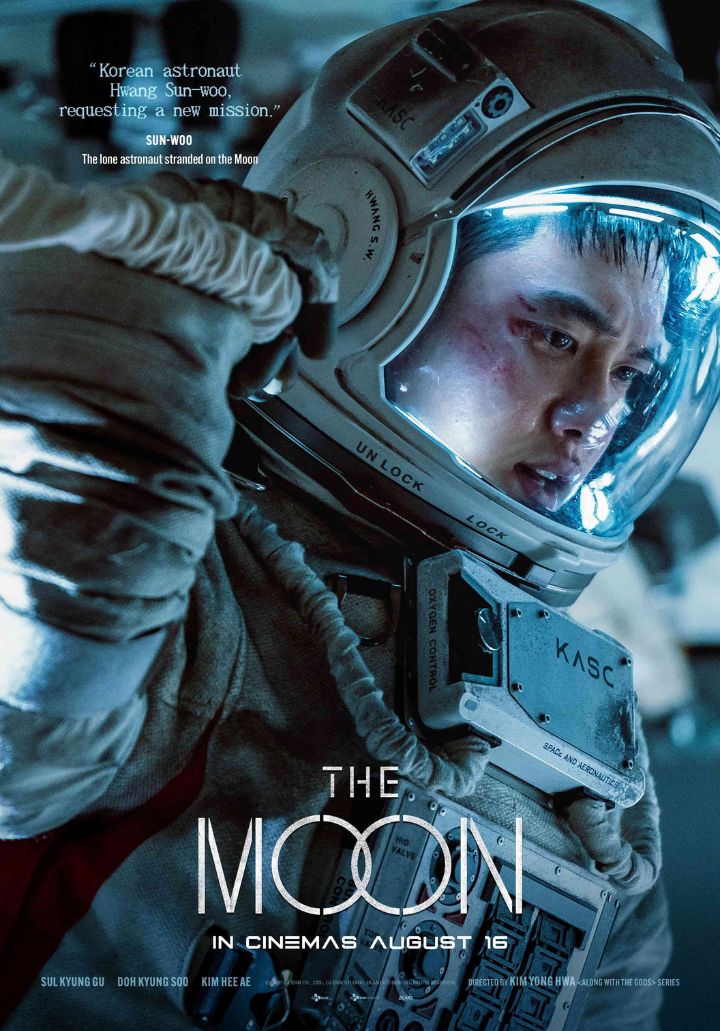 Fearing yet another fatal catastrophe, the Naro Space Center turns to its former flight director Kim Jae Guk (Sol Kyung Gu) for help.
The award-winning actor has also performed onstage in theaters, and was cast in various films such as the Public Enemy series, Memoir Of A Murderer, and Phantom. You might also recognize him from Netflix movies Yaksha: Ruthless Operations and Kill Boksoon.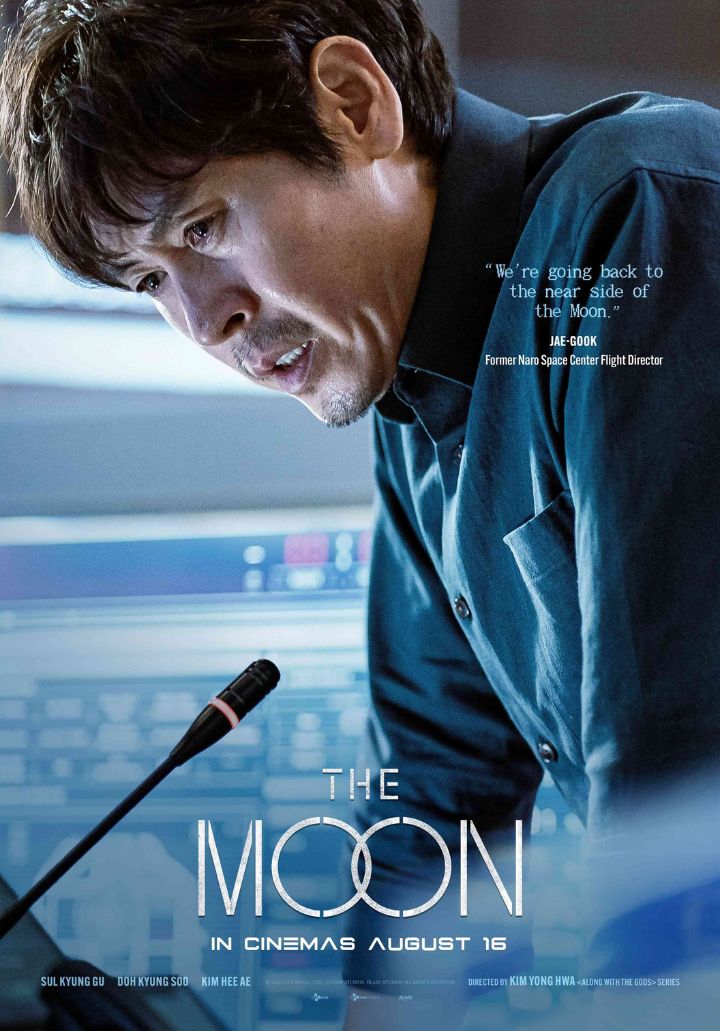 ADVERTISMENT - CONTINUE READING BELOW ↓
Yoon Moon Young (Kim Hee Ae) is the main director of the NASA Lunar Gateway space station, and Sun Wo will return to Earth under her orders.
Hee Ae might be widely known for her portrayal of Dr. Sun Woo in A World Of Married Couple, but she has also starred in other hit K-dramas like My Husband's Woman, Secret Affair, Mrs. Cop, and Queenmaker.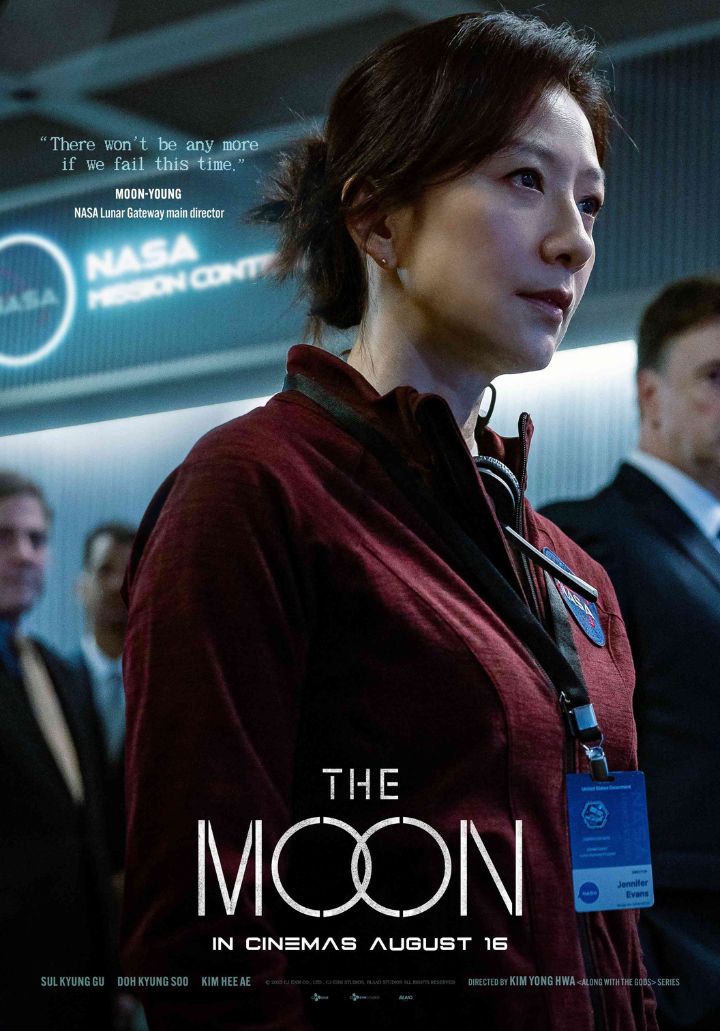 ADVERTISMENT - CONTINUE READING BELOW ↓
The cast also includes:
Jo Han Chul as the Minister of Science and ICT 
Park Byung Eun as Jeong Min Gyu, the current head of the space center
Choi Byung Mo as Vice Minister Oh Kyu Seok
Hong Seung Hee as Han Byeol, an intern working with Kim Jae Guk and the Astronomical Observatory Team at Sobaeksan Observatory
Where and when can I watch The Moon?
PH EXOL-s, you're in luck. The Moon had its theatrical release on August 16, 2023, and is now showing in cinemas nationwide. Those who attended the early screenings said to prepare your tissues because the film is quite *intense*, so you've been warned!
You can watch the official trailer here:
THE MOON Official Int'l Teaser Trailer