"In 1990s Gangnam, they ran the streets." What a tag line, especially for K-drama fans who love a good crime story, amirite? Starring everybody's favorites Ji Chang Wook and Wi Ha Joon, the upcoming thriller is sure to be a rollercoaster ride of emotions. As loyalties are tested and the stakes are raised, will mysterious past connections lead to betrayal—or second chances? 
We know you're dying to know, so we gathered all the important details just for you—from the plot (no spoilers!), to the main cast, and where (and when!) you can expect to watch it. You're welcome! *winks*
Here's what you need to know about The Worst Of Evil:
What is the plot of The Worst Of Evil?
The crime-action drama takes place in 1990s Seoul, and tells the journey of undercover police officer Park Joon Mo, whose mission is to take down a major drug operation based in Gangnam—the center of drug trafficking between Korea, China, and Japan during the time.
ADVERTISMENT - CONTINUE READING BELOW ↓
A popular new drug nicknamed "Gangnam Crystal" is being circulated through the city's nightclubs, and with little known about its source, Park Joon Mo is recruited into an undercover police unit to take down the illegal drug trade from within.
Who is part of the cast of The Worst Of Evil?
A courageous rural police officer, Park Joon Mo is forced to keep his undercover assignment a secret from everyone to protect his new identity (he even gets a hairstyle makeover!). However, he is stunned to discover that his wife Yu Eui Jeong is somehow involved in the case. Torn between his dedication to his job and his need to keep his wife safe, viewers will be on the edge of their seats trying to figure out Joon Mo's priorities.
One of our fave Korean oppas, Ji Chang Wook has appeared in many notable K-dramas and films, including Punishment, Backstreet Rookie, Suspicious Partner, Empress Ki, and The Sound Of Magic. Last November 2022, Chang Wook stole the hearts of his PH fans during his Manila fan meet!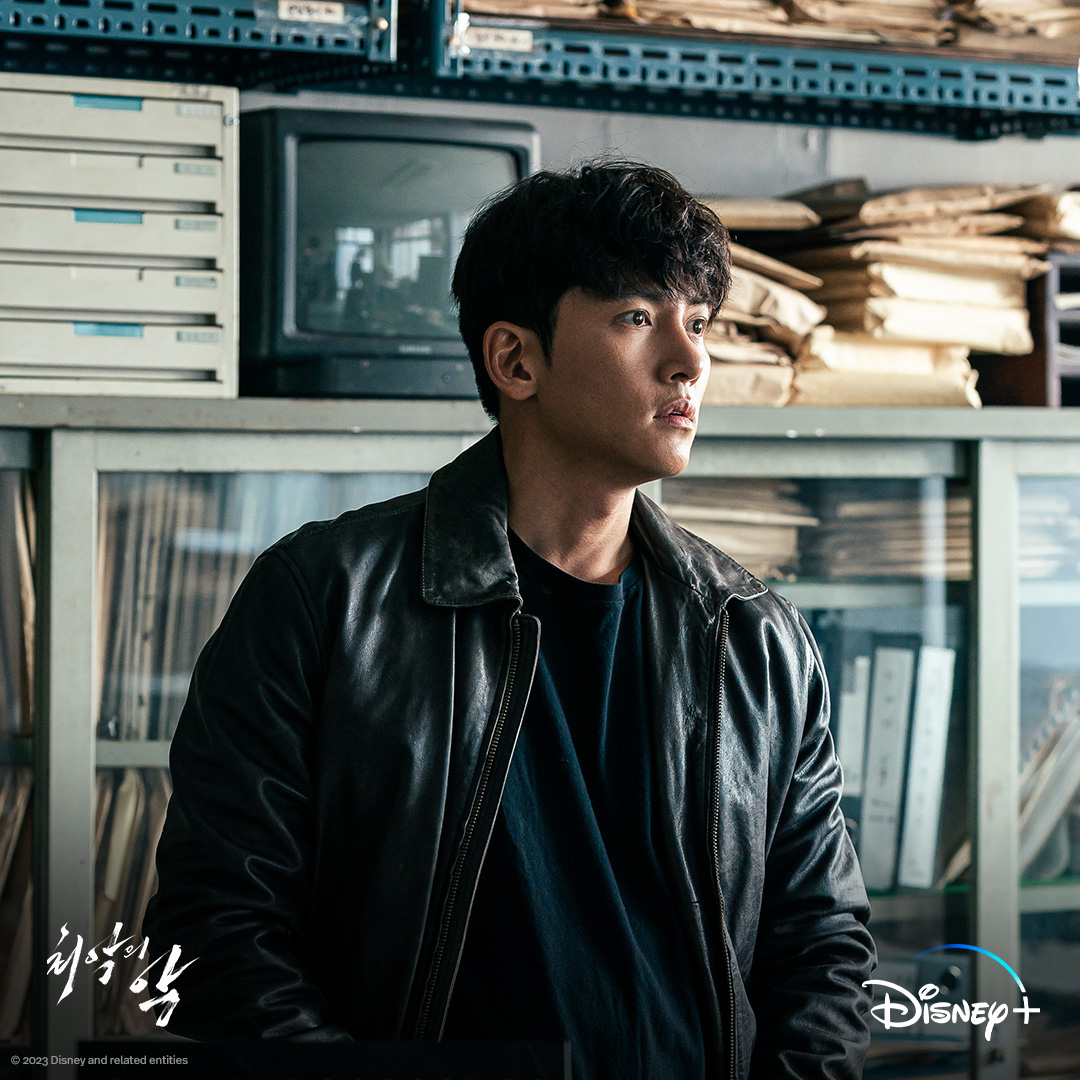 A former DJ turned gang leader (and isn't that an interesting career path?), Jung Gi Cheol (Wi Ha Joon) is now the Gangnam drug cartel's boss. His ambitious goal is to push a popular new drug nicknamed "Gangnam Crystal" in the city's nightclubs—but what is the reason behind his decision?
ADVERTISMENT - CONTINUE READING BELOW ↓
Wi Ha Joon proved he can do menacing and scary when he played a serial killer in the 2021 thriller Midnight. He's also starred in popular K-dramas Squid Game (he'll be back for season 2!), 18 Again, Bad And Crazy, and Little Women. The actor recently visited Manila for his *first-ever* fan meet in May 2023!
View this post on Instagram
Park Joon Mo's wife Yu Eui Jeong (Lim Semi) is a narcotics officer and volunteered for the same assignment. Joon Mo somehow unearths the fact that she has a mysterious past with the city's new drug lord—so will his wife be a help or a hindrance to their goal of taking down Gi Cheol? 
Lim Semi has appeared in several memorable Korean dramas, including Shopping King Louis, My Secret Terrius, True Beauty, The Empire, and most recently, Duty After School. She is also a theater actress, having performed onstage in Thief's Diary, Thursday Romance, and The Perfect Other.
ADVERTISMENT - CONTINUE READING BELOW ↓
View this post on Instagram
The rest of The Worst of Evil's talented cast includes Korean actors Woo Kang Min (who appeared in several films, including 2019's The Gangster, the Cop, the Devil and 2022's The Roundup, both starring Ma Dong Seok), Han Yi Jin (best known for his supporting roles in 2013's Miracle in Cell No. 7, 2020's Innocence, and 2021's Undercover), and Im Sung Jae (whose recent works include Emergency Declaration, Extraordinary Attorney Woo, and D.P.).
Where and when can I watch The Worst Of Evil?
Don't worry, excited viewers—we don't have long to wait, for The Worst of Evil will drop on September 27, 2023. The 12-episode series will begin with a three-episode premiere, and two episodes will be released per week, all leading up to a three-episode finale. The Worst Of Evil will be available for streaming exclusively on Disney+.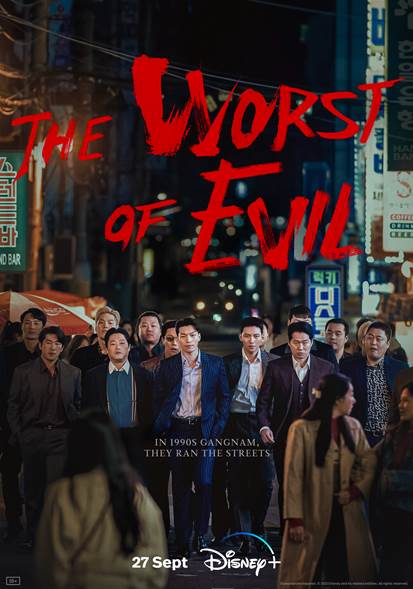 ADVERTISMENT - CONTINUE READING BELOW ↓