Now that you have *successfully* booked your visit to the South Korean Embassy, what's next? In this article, we're covering what you can expect on the day of your appointment. We'll also cover what's next once you've finally lodged your application!
What to expect during your Korean visa appointment
D-day
The South Korean Embassy in Luzon is located in Fort Bonifacio, Taguig. If you're looking for a place to hang out before or after your application, there is a Jollibee right across from the Embassy. There are also other restaurants located in Tuscany at McKinley Hill, about half a kilometer away. It's ~near~ enough but it'd be quite the uphill walk.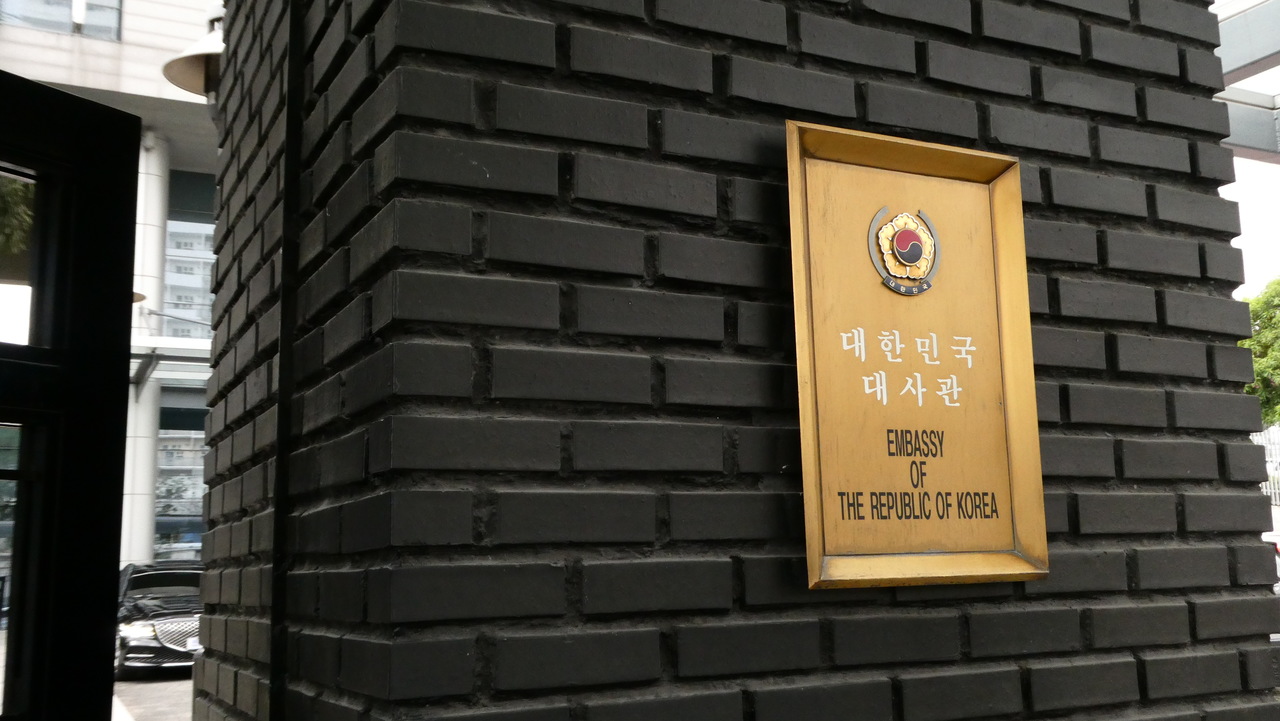 You will need to present your booking confirmation and a valid ID at the entrance to the Embassy. After a bag inspection, you will then be directed to the hall where visa-related affairs are processed. At the door, a security personnel will ask to see your booking confirmation and check whether you are on their appointment list for the day. He/she will also ask what visa you are applying for and will take a look at your documents. Then, he/she will ask you to log your name on a record sheet before you will be issued your queue number.
ADVERTISMENT - CONTINUE READING BELOW ↓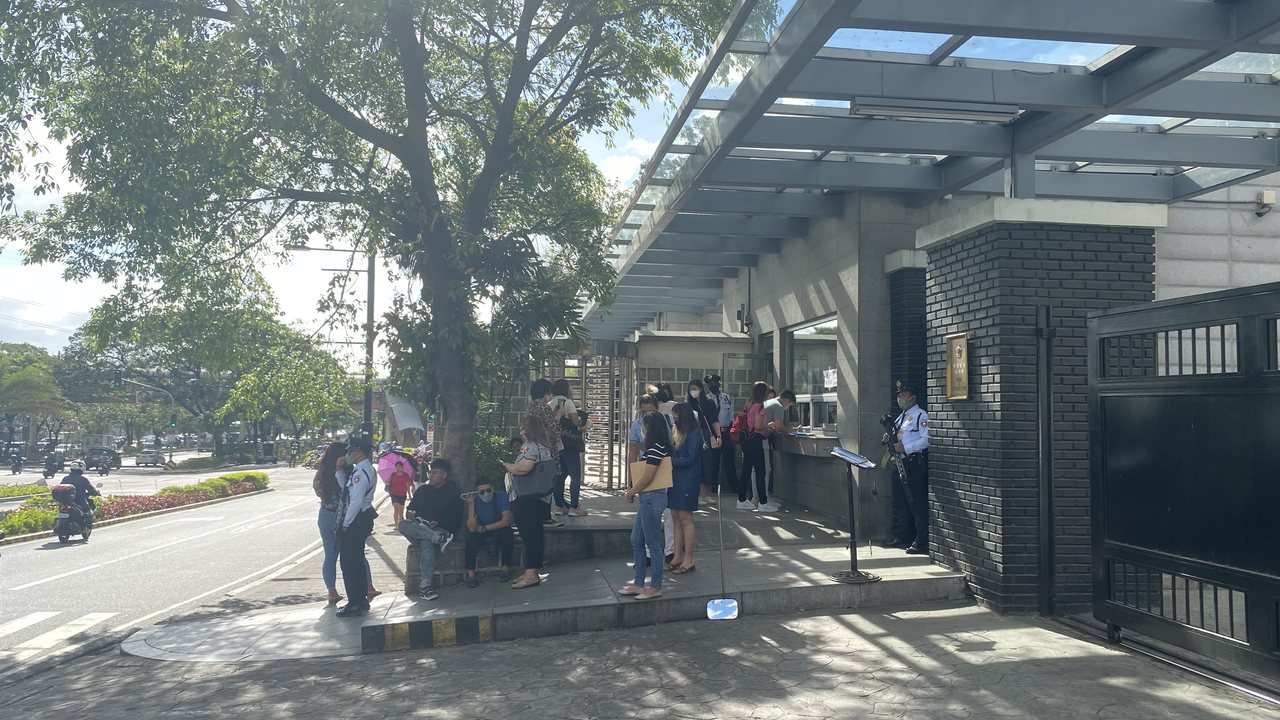 There are three counters that assist visa applicants. Each counter has a queuing display, so it's easy to track which numbers are already being served. There are stands inside the hall with various forms and documents that you can get, in case you would need to re-do the forms you have already filled out. And in case, for some reason, your passport-sized picture gets lost or isn't acceptable either, there's a photo booth inside the hall too.
My appointment was at 10:00 am and the hall was already packed with people. Despite this, I was still able to find a seat and comfortably wait for my number to be called. In my experience, I waited for about 30 minutes before my number was up in Counter 1. After greeting the officer with good morning, I handed her my documents. There were no interviews involved. She only checked my documents and made sure I submitted everything they required. After five minutes, she gave me a paper slip with the date of when I needed to come back to pick up my passport.
One week later
On that paper slip, I was told to come back six business days after my appointment date. This could vary depending on the volume of applications they receive. Every day since submitting my requirements, I was constantly checking the status of my application via the Korea Visa Portal.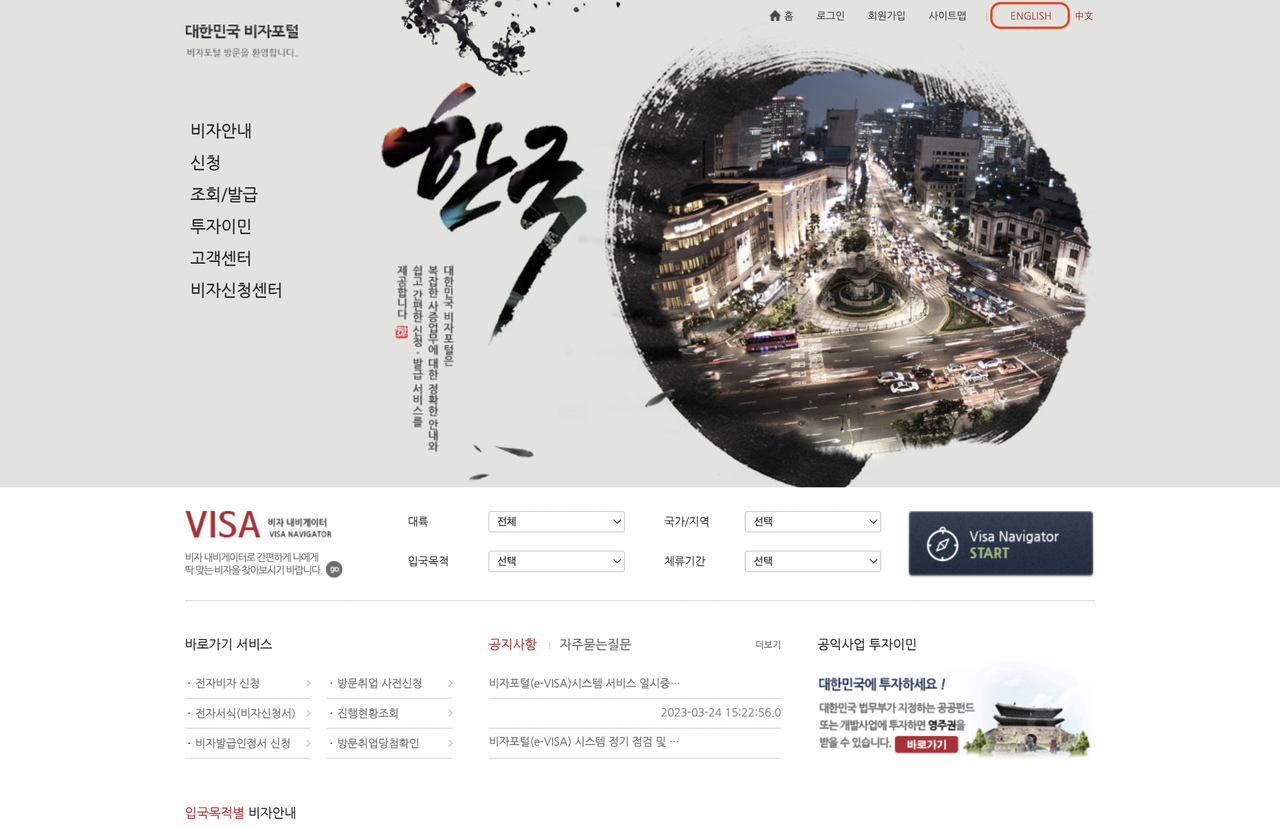 On the portal, click here to change the language to English.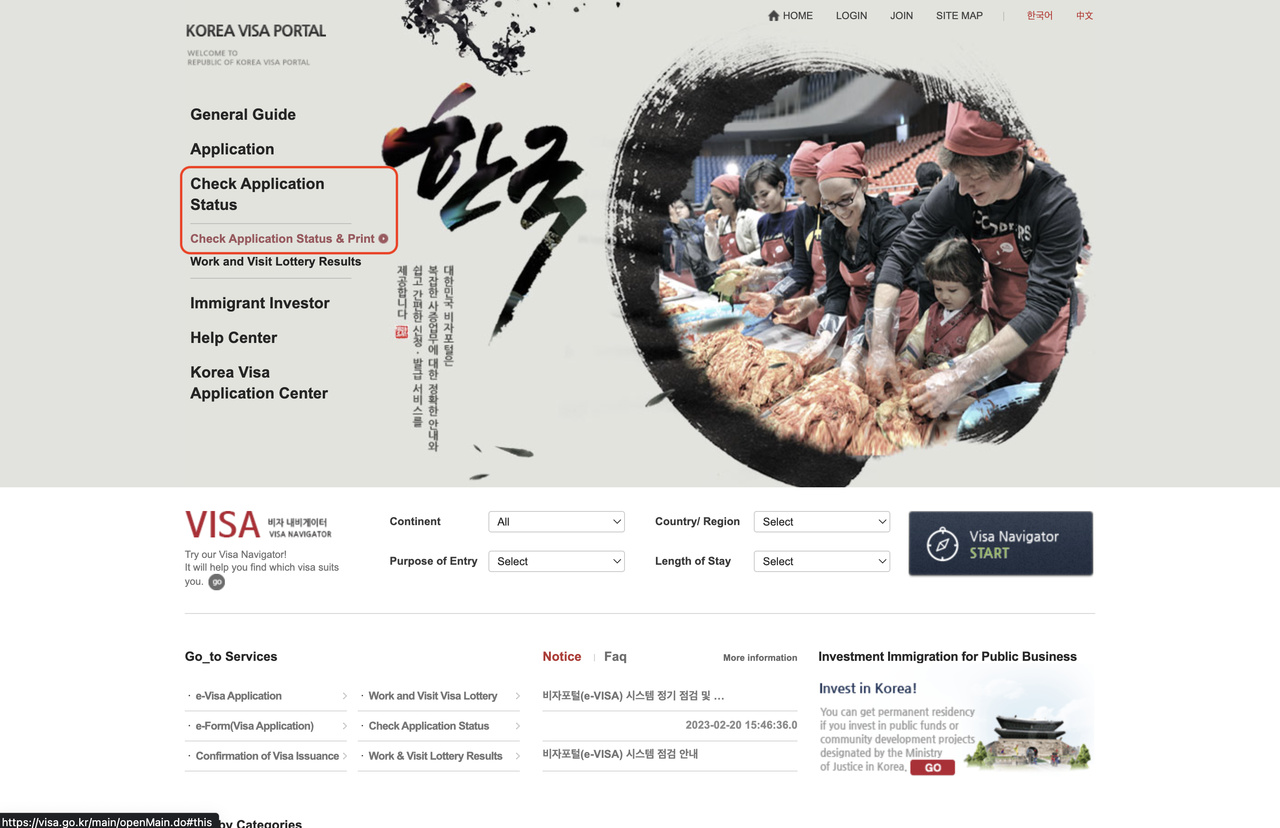 ADVERTISMENT - CONTINUE READING BELOW ↓
On the upper left side menu, hover to "Check Application Status" and click "Check Application Status & Print."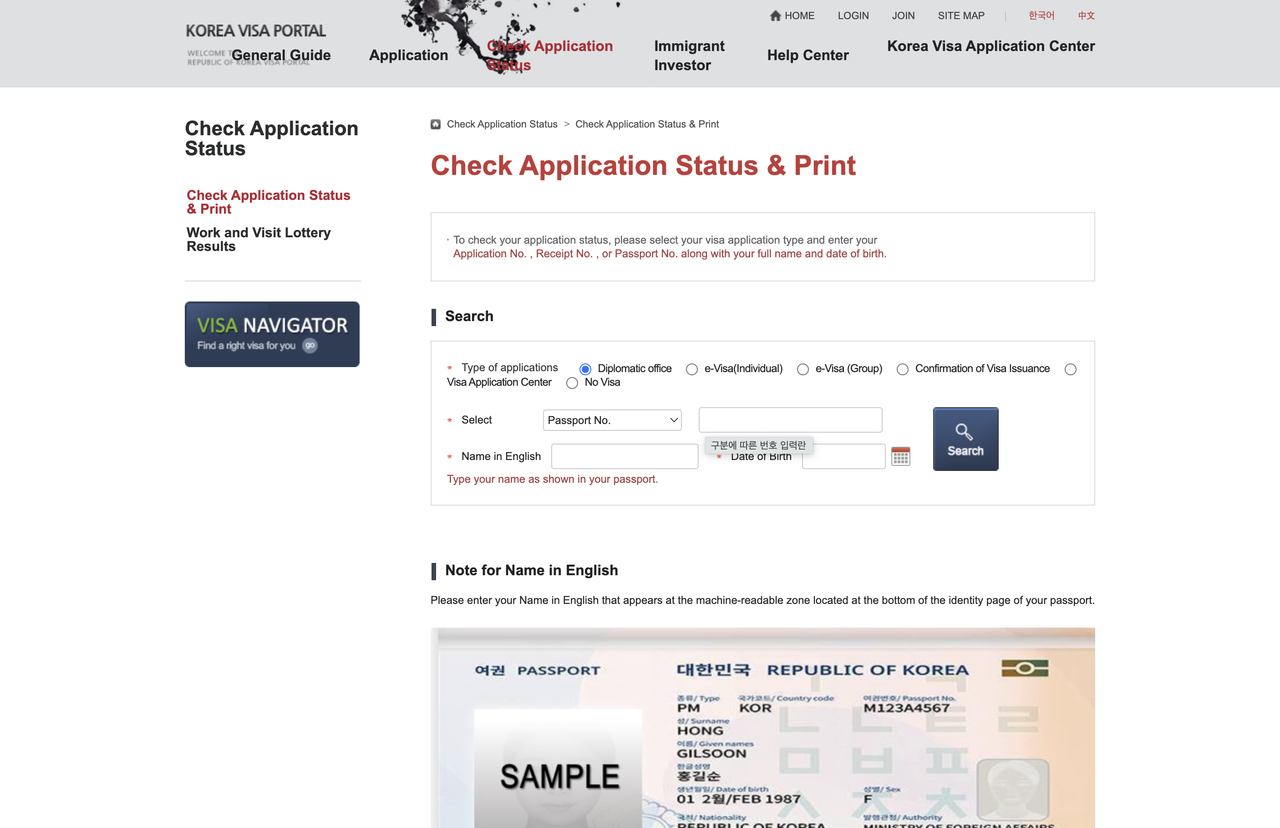 Under the "Search" section, choose "Diplomatic Office" from the "Type of Application" line. Then, fill out the requested information, such as your passport number, name, and birthday. Under the name field, type your surname first (e.g. DELA CRUZ JUAN). Hit the search button once you're done.
In the search results, you will see three different "Application Status." The first is "Application Received;" second is "Under Review;" and third is "Approved" or *shudders* "Denied." In my experience, I learned, through the portal, that my application was approved the day before I was scheduled to come back. If approved, the search result also states whether you get a single-entry or a multiple-entry visa.
All applicants are requested to come back in the afternoon to pick up their passports. You will go through the same motions upon entering and wait for your queue number to be called. For those whose applications are approved, the Embassy now issues a Visa Grant Notice in lieu of the visa sticker. This is printed on a piece of paper that is folded and tucked inside your passport that they will return to you. Don't panic in case you lose the Visa Grant Notice paper. You can go back to the Korea Visa Portal and reprint the certificate.
Finally, I can declare: South Korea, here I come!