It's no secret that when it comes to café culture and aesthetic coffee shops, South Korea is in a whole league of its own. With homegrown brands serving caffeinated beverages that taste and look A+, it challenges global brands to step up their game and come up with innovative and fun concepts for their own outposts in the country. Starbucks Korea is no exception. The global coffee levels up its looks constantly, with branches that sport chic modern interiors to those that highlight traditional Korean design. And the latest to join the party in Seoul—right in the busy Dongdaemun—has a whole 'nother edge thanks to nostalgia. Take a look at Starbucks Kyungdong 1960.
Starbucks Kyungdong 1960 is a must-visit for Starbucks aficionados and those who like to have a bit of a history lesson on the side with their coffee. Located in the same building as the famous textile and traditional medicine hub, Gyeongdong Market, this Starbies branch occupies the third and fourth floors, right in what was once a community theater in the '60s. The theater was left basically abandoned after it closed in 1994 but 'lo and behold, our favorite coffee mermaid has given new life to this once beloved structure.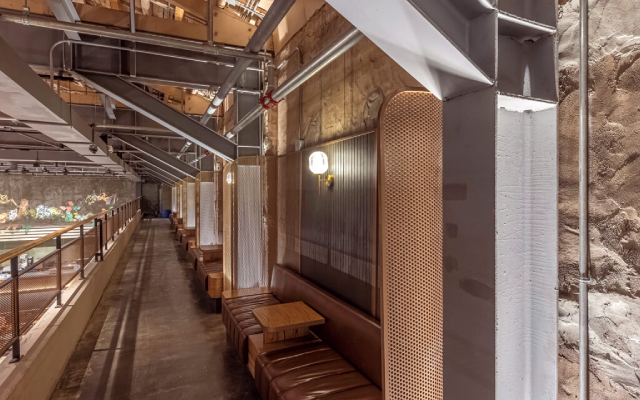 ADVERTISMENT - CONTINUE READING BELOW ↓
The familiar green logo greets coffee lovers above the structure's original wooden doors. Upon entering, guests will immediately be greeted with a mix of retro and modern interiors highlighting the Kyungdong Theater's original architecture.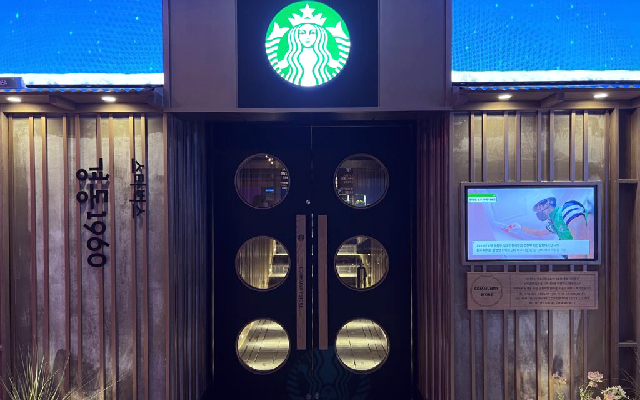 This outpost is about 800 square meters—in case you don't talk in measurements, trust us when we say it's enormous. It can seat about 140 people and is arranged pretty much like a cinema, with the seats facing the center stage, which now houses the heart of the coffee shop, a.k.a. the bar. True to its form, the store will also host cultural shows and musical performances by local artists. Think of it as having a theater experience alongside your usual Starbucks.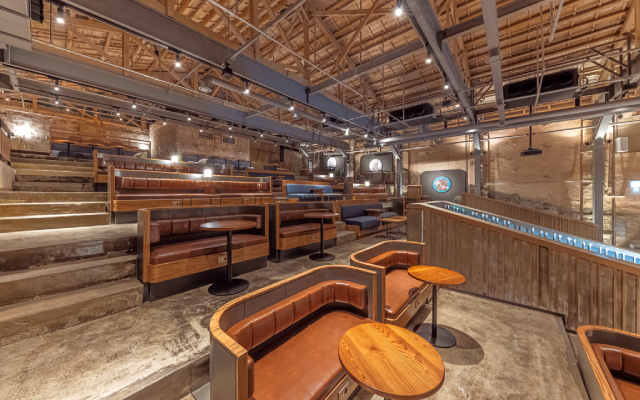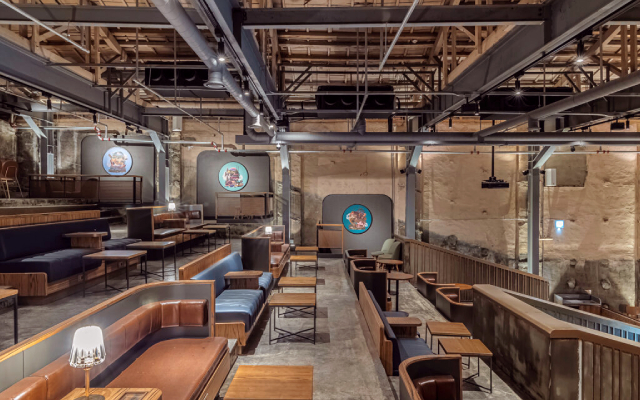 We can't be the only one getting major FOMO from this branch. Get daydreaming with a reel Starbucks Korea posted highlighting the outpost's beauty. No lie: This has us planning our next trip to South Korea.
***
This article originally appeared on Spot.ph. Minor edits have been made by Cosmo.ph editors.
ADVERTISMENT - CONTINUE READING BELOW ↓