K-pop star Jessi has just proven how much she loves the Philippines!
On December 9, 2022, the South Korean-American rapper hyped up Filipino concertgoers with her songs during the first night of Head In The Clouds music festival in Manila (HITC Manila). After her first few performances, Jessi expressed her excitement about performing at the Head In The Clouds music festival for the very first time. But most importantly, she was happy to see her Filipino fans again.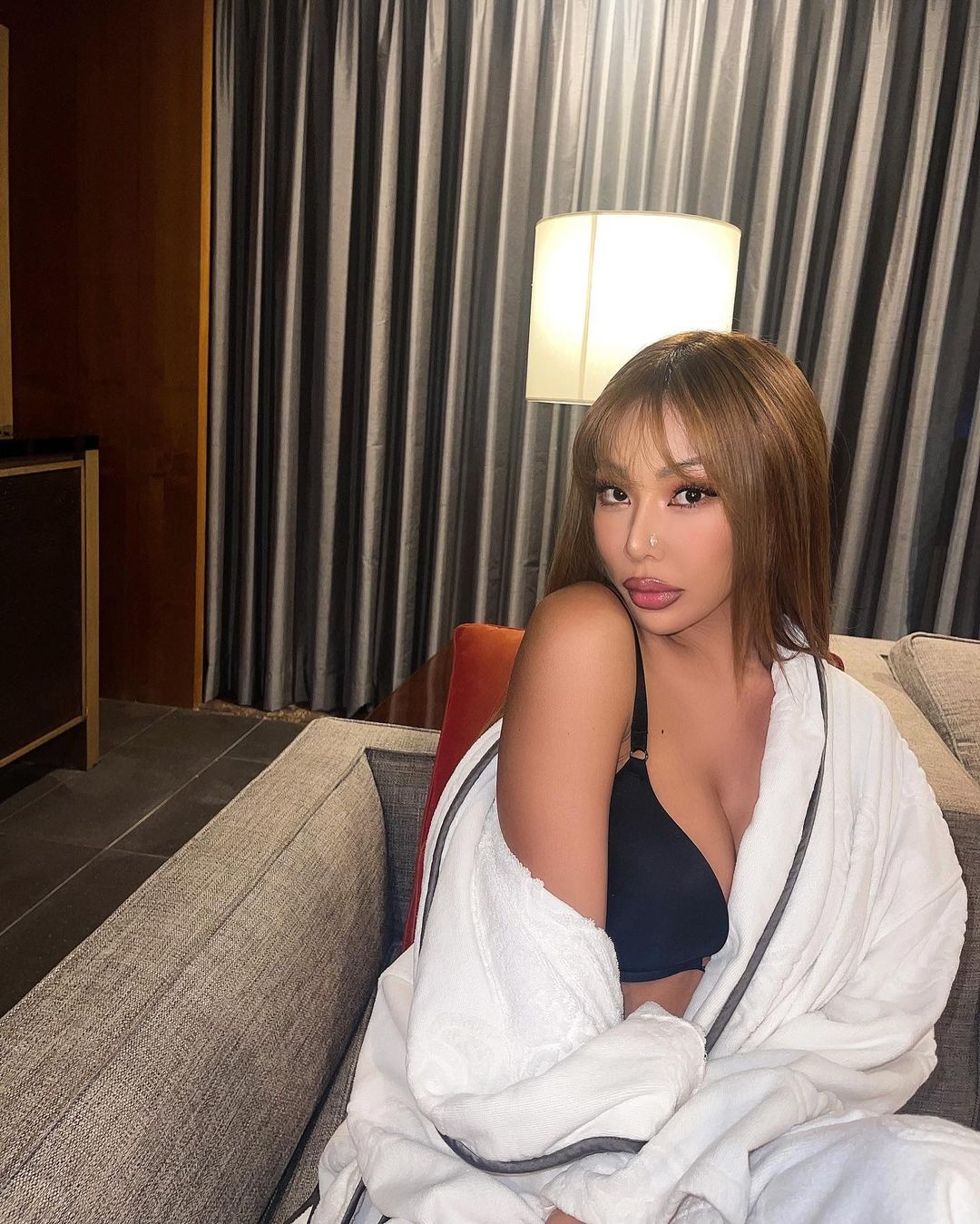 Jessi said, "Freaking feels awesome to be back in Manila 'cause I had a concert here not too long ago." Then she quipped, "How come none of y'all were there?" Jessi saw a fan responding to her question and then, she jokingly replied, "Were you there? No? See! Why are you hiding?" She continued, "It's okay! You guys will be my fans starting today!"
Jessi said she feels very much at home in the country and revealed that she's now being treated like a local. She narrated, "I came yesterday, and everybody acted like I was a local, 'Hey, Jessi!'" A fan then told her to stay in the country, to which she replied, "Stay here? I love it here!" Another cute fan encounter during the music festival was when Jessi spotted a fan's placard which read: "Jessi, can you be my sugar mommy?" The rapper said, "Am I that old?"
ADVERTISMENT - CONTINUE READING BELOW ↓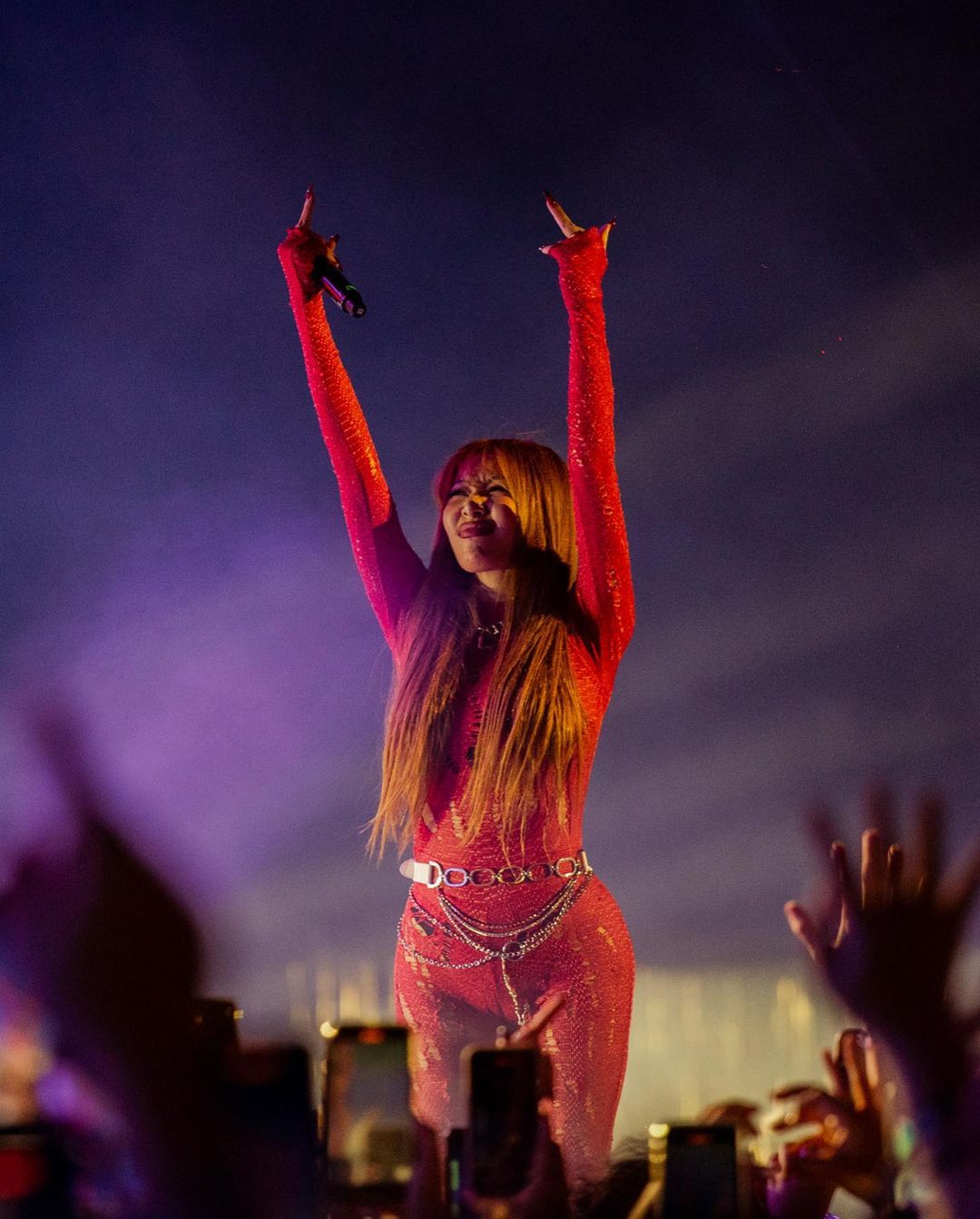 Aside from the fan interactions and performances, one of the highlights of Jessi's set was when fans started teaching her some slang and cuss words. At one point, a lucky fan was successful in teaching Jessi to say: "Pak yeah!" Another fan put up a placard with Filipino cuss words written on it. Jessi read it out loud and said, "P***** i**. What the f***k is that?"
She proceeds to shouting it again and screamed, P***** i** niyo!" Then she asked her fans: "That means f*** you? Does that mean f*** you?" "How come you guys teach me bad words?"
After the concert, Jessi took to Instagram to share backstage photos from her HITC Manila experience. In the caption, Jessi wrote, "Thank you for having me @88rising. LOVE YOU MANILA!!" The singer, then, told her fans jokingly, "But ya'll need to stop setting me up and teaching me bad words and telling me it means 'i love you' [emoji] til we meet again... @hitcmanila"
During her set, Jessi performed the songs "Ganji," "Cold Blooded," "Gucci," and "What Type of X." Jessi ended her set performing two of her biggest hits. "Zoom" and "Nunu Nana"
Aside from Jessi, over 20 artists performed at the two-day music festival organized by Live MNL at SMDC Festival Grounds in Pasay City. The other artists who performed at the music festival are Zack Tabudlo, SB19, GOT7's Jackson Wang, 88Rising artists Warren Hue, Joji, NIKI, and Rich Brian.
***
This article originally appeared on Pep.ph. Minor edits have been made by Cosmo.ph editors