If you don't have a workout routine right now or are starting to consider trying out a new one, Pilates might do the trick for you. Aside from helping your body be in shape, it helps with its overall balance as well. Pilates improves the body's mobility and allows the body to use multiple muscles which are normally missed by other workout routines. Doing this enhances the body's flexibility and also helps with height. With all these great benefits, it is no surprise that this exercise is popular in South Korea and our favorite stars love doing it!
Here are some Korean celebrities who do Pilates workouts:
1. Go Yoon Jung
To start off our list, we have the rising star who is the female lead of Alchemy Of Souls Season 2: Light And Shadow. In a video by Esquire Korea, Go Yoon Jung shared that the kind of workout she does is lift weights and do Pilates.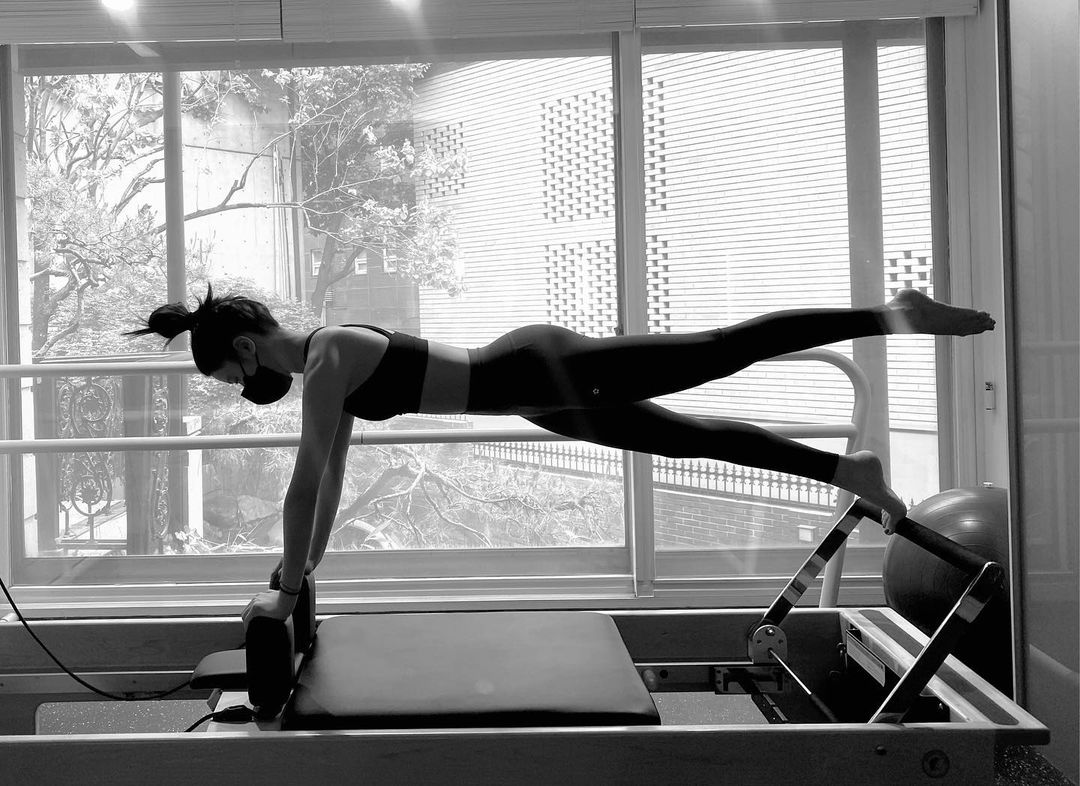 ADVERTISMENT - CONTINUE READING BELOW ↓
2. BLACKPINK's Jennie
Every time I see Jennie's photos and gorgeous body shape, I can't help but say "sana all"! It is no secret that the group's rapper loves doing the routine that she shares a lot of her snaps on her Instagram feed. In an IG post, Jennie showed some of the scenes from her Pilates workout where she skillfully strikes an inverted pose, showing excellent posture. She also expertly demonstrated on the video a perfect walkover on the Cadillac, a specialized piece of equipment used in Pilates that enables the users to work out every muscle in their body through a variety of poses.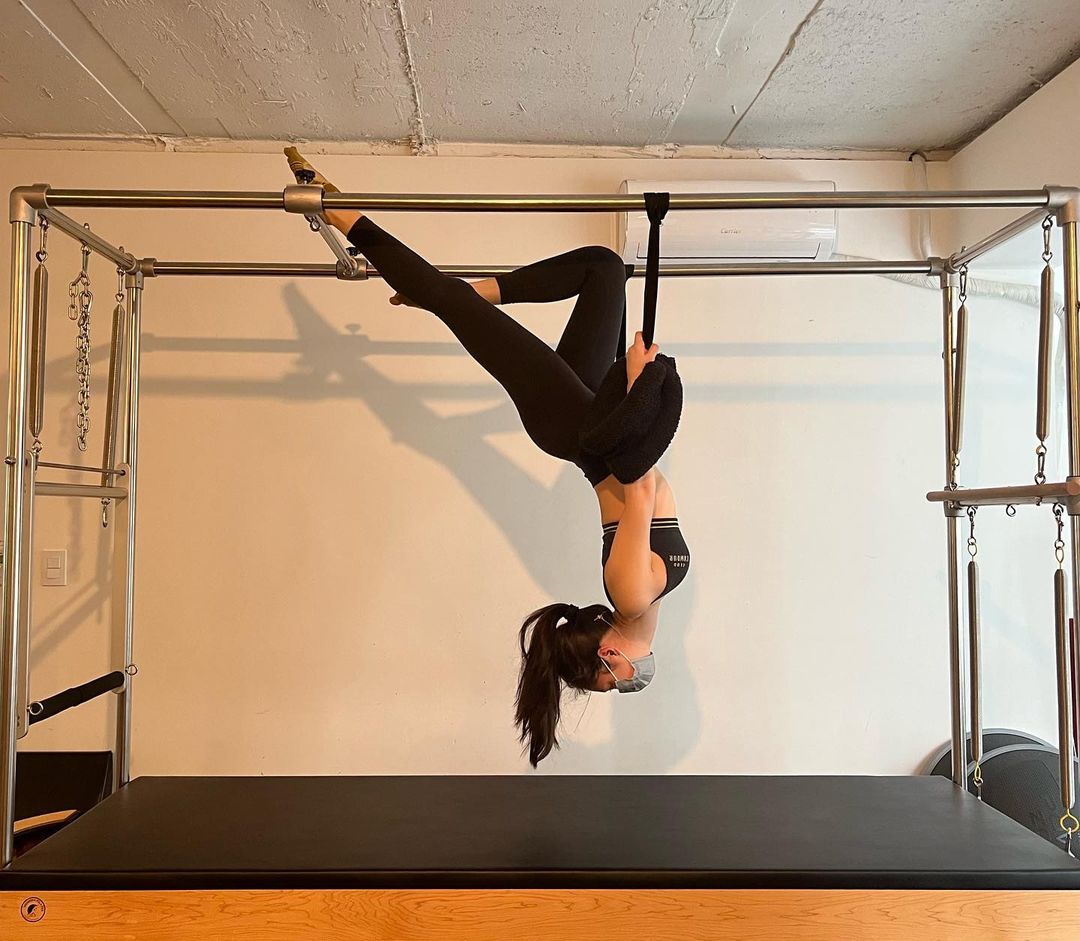 3. Son Ye Jin
In the variety show Master In The House, Son Ye Jin took the cast to the Pilates studio she goes to every day. The Crash Landing On You actress has been working out there for more than 10 years and she even said that she spends more time there than at her actual house! Not to mention, she is also a licensed TRX instructor. She demonstrated on the program this walkover on the Cadillac, precisely showing the right way to do it. Gosh, she made it look so easy!
Son Ye-jin's adorable sister self-care know-how revealed
4. Song Joong Ki
Song Joong Ki has also revealed that he has fallen in love with Pilates! Before having his knee injury, the workout he does was more into weight training. In an interview with Hi_High Magazine, the Reborn Rich lead actor mentioned that he does Pilates every morning. He shared that he started doing the exercise for recovery purposes when he hurt his knee in the past, but now his heart feels more refreshed when he does Pilates every morning. Is this his secret as to why it seems like he doesn't age at all over the years?
5. Somi
Somi is also one of the K-pop stars whose Barbie doll-like physique has caught every Hallyu fan's attention. She has the same Pilates instructor as BLACKPINK Jennie, and they both go to the same Pilates studio. Somi shared that she does Pilates almost every day and that it has worked wonders for her like getting three centimeters taller after doing the exercise. She also shows off snaps of her hard work on her Instagram. You can clearly see the perfect angle of Somi's stretch while settling into an inverted pose using the Cadillac. The result of her discipline is truly evident in her slim body and flat stomach.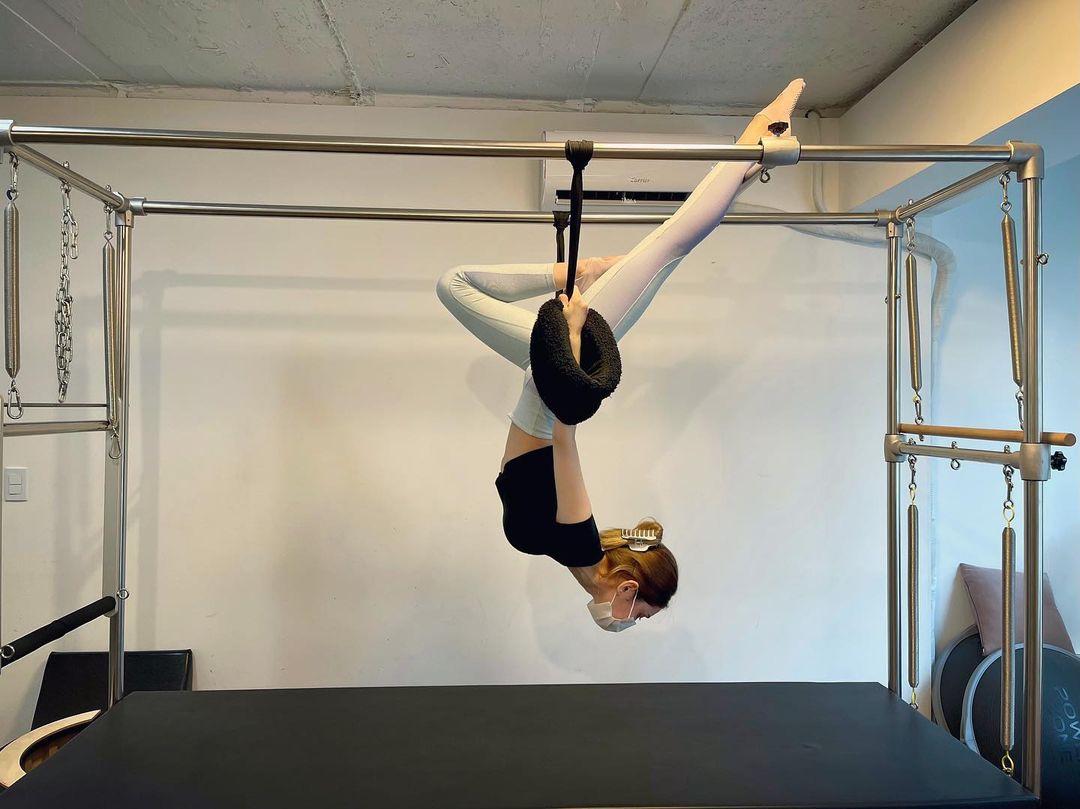 ADVERTISMENT - CONTINUE READING BELOW ↓
6. SEVENTEEN's Seungkwan
Seungkwan also shared that he has been doing Pilates for years now. He said that his bent back and shoulders have been stretched, so it feels refreshing and good for him. If you're familiar with the famous Seungkwan way of reducing swelling, he mentioned in Knowing Brothers that he has also learned it from his Pilates instructor. In an episode of Racket Boys, Seungkwan also did couples Pilates with Sang Wook. He is indeed the epitome of a person who is great at self-management!
7. Girls' Generation's Taeyeon
The second-gen K-pop star continues to slay any performance on stage! The never-faltering energy must also be because of her years of Pilates practice. Taeyeon likes to share on her Instagram her perfectly-achieved Pilates poses such as this one using the ladder barrel, which is a piece of Pilates apparatus that is often used to strengthen the body's abdominal muscles and the spine extensors and improve the body's flexibility as well.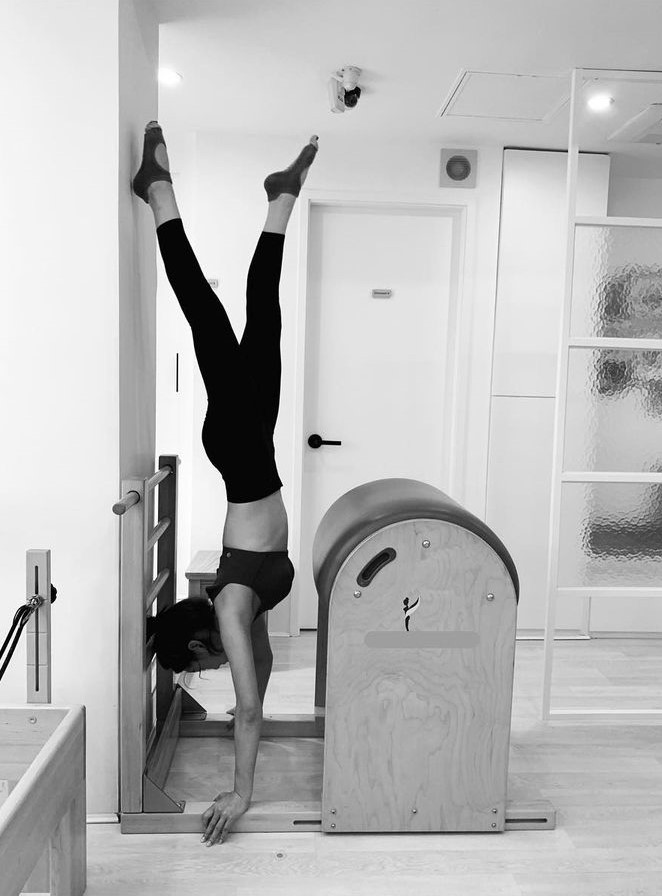 8. Red Velvet's Yeri
Pilates has also contributed a lot to the Red Velvet maknae, Yeri. In 2021 when she filmed her crying scene in the web series Blue Birthday, she shared that she did Pilates that same morning after filming. The singer also mentioned that exercising before a photo shoot has become her habit, because it makes her feel more refreshed and organized, waking her mind and body up. Alongside doing the exercise, as soon as she wakes up, she drinks detox water that has dried fruit in it as recommended by her Pilates instructor. In an interview with Vogue, Yeri said that before she started engaging herself in the exercise, the instructor said she looked a bit down. But after keeping up with the exercise, she said that the biggest change Pilates has done for her was that her mind and body felt much more stable, and she found the workout really refreshing rather than tiring. The most important thing: Pilates also helped Yeri gain confidence with the great changes that happened to her body because of the exercise.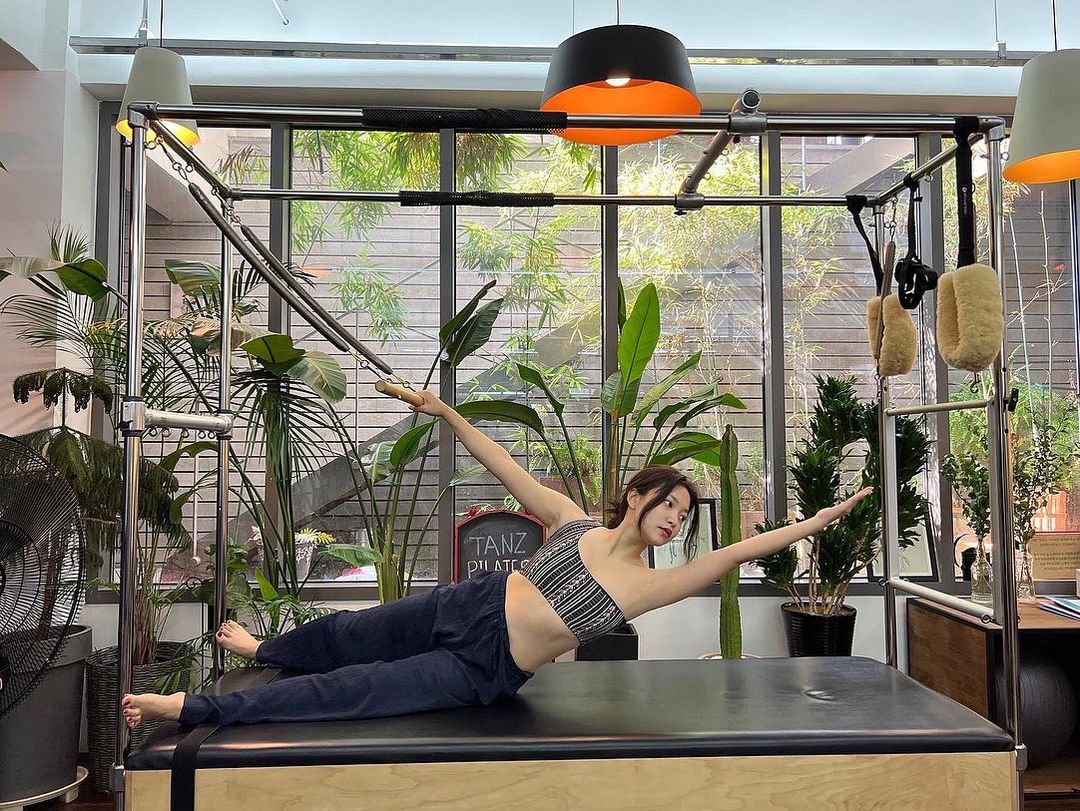 ADVERTISMENT - CONTINUE READING BELOW ↓
CHECK OUT THESE CELEBRITY FRIENDSHIP STORIES:
So Cute! Lee Jong Suk Just Bought A Stuffed Toy That Looks Like Kim Woo Bin
We Love Friendships: Yoo Ah In Shows Support To BFF Song Hye Kyo
Aww, Park Hyung Sik Had The Sweetest Things To Say About BTS' V