With chart-topping songs because of their refreshing type of music that the public has come to love, NewJeans easily took over the K-pop scene. And while good music is important, you will know that Bunnies (their fans) are not only drawn to their discography but to their lovable personalities as well.
Just this December 2022, in their show called [Jeans' ZINE], NewJeans officially revealed their MBTI personality types. MBTI is an evaluation that analyzes and classifies one's personality into one of four main areas: Extroversion (E) vs Introversion (I), Sensing (S) vs Intuition (N), Thinking (T) vs Feeling (F), and Judging (J) vs Perceiving (P). It comes up with a four-letter personality code that falls under the 16 categories.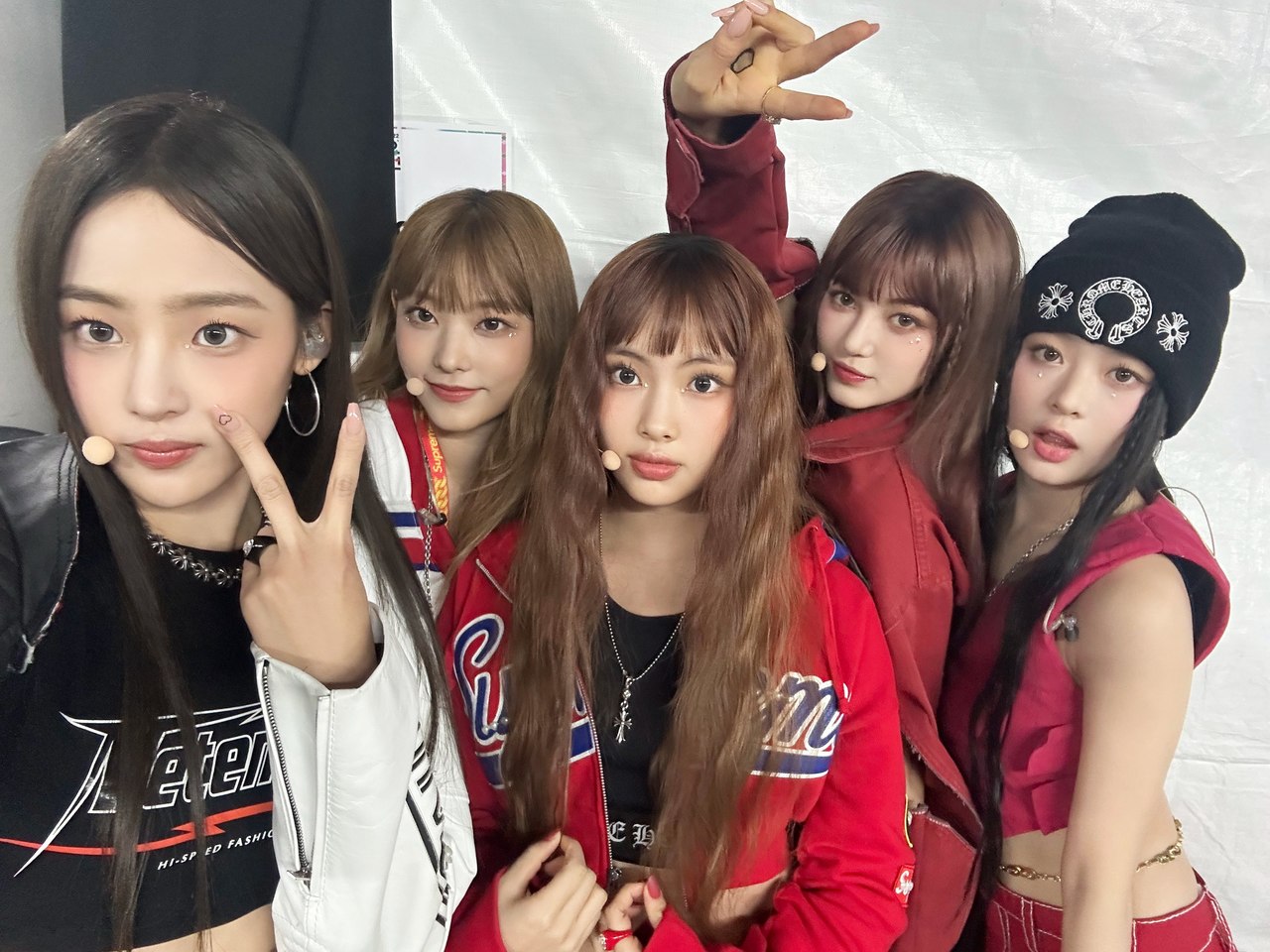 Read on to learn about each NewJeans member's MBTI type and compare it with yours:
1. Minji (ESTJ: The Executive)
Compatible types: INTP, ISFP, and ISTP
Kim Minji's first appearance was in PLUS GLOBAL AUDITION #THE_GIRL 1 and PLUS GLOBAL AUDITION #THE_GIRL 2. She was also in BTS' official music video for "Permission To Dance" in 2021. Minji has participated in writing "Ditto" and is an ambassador of Chanel.
ADVERTISMENT - CONTINUE READING BELOW ↓
Executives like her to be on time and get stressed with spontaneous meet-ups. However, Minji said if the members all want to meet out of the blue, she will think about it for a while, break down her routine, tidy it up again, and then agree. She may seem harsh at times but that's her way of affection. What a ~sweet~ eonnie!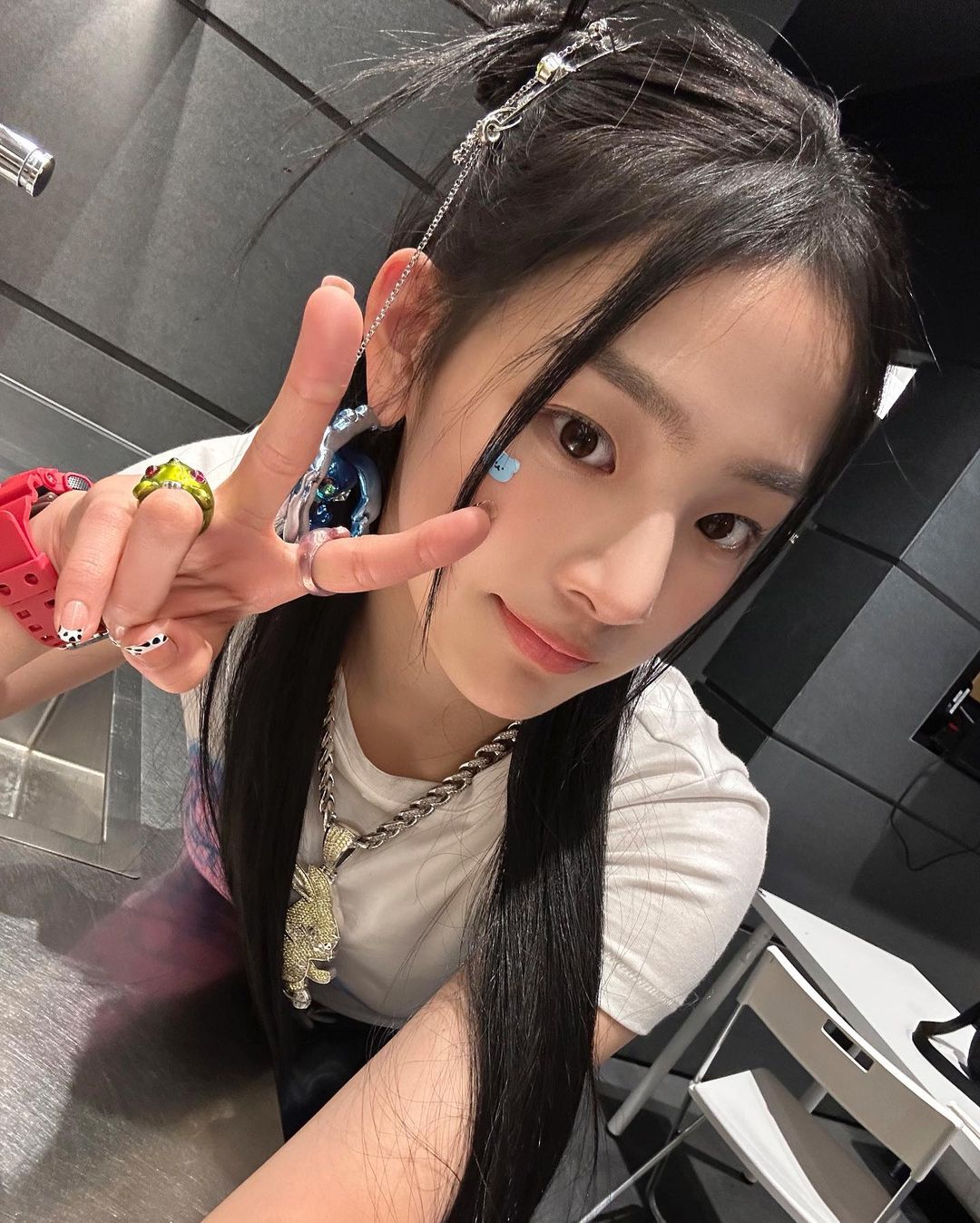 2. Hanni (INFP: The Mediator)
Compatible types: ENFJ and ENTJ
Pham Hanni also appeared in the "Permission To Dance" music video in 2021. She participated in writing "Hype Boy" and "OMG" and is an ambassador of Gucci. She was recently in the TV show Lee Mu Jin's Service where she sang "OMG," "Just A Feeling," "wa-r-r," "Through The Night" while playing guitar, and "Lucky" with the host.
INFPs tend to be quiet, open-minded, and imaginative. Hanni can keep words to herself in new environments but might be enthusiastic within specific groups. Mediators apply a caring approach to everything they do. This is evident in Hanni's personality as her decisions to problems would always depend on other factors connected to the problem, as seen in [Jean's ZINE] episodes.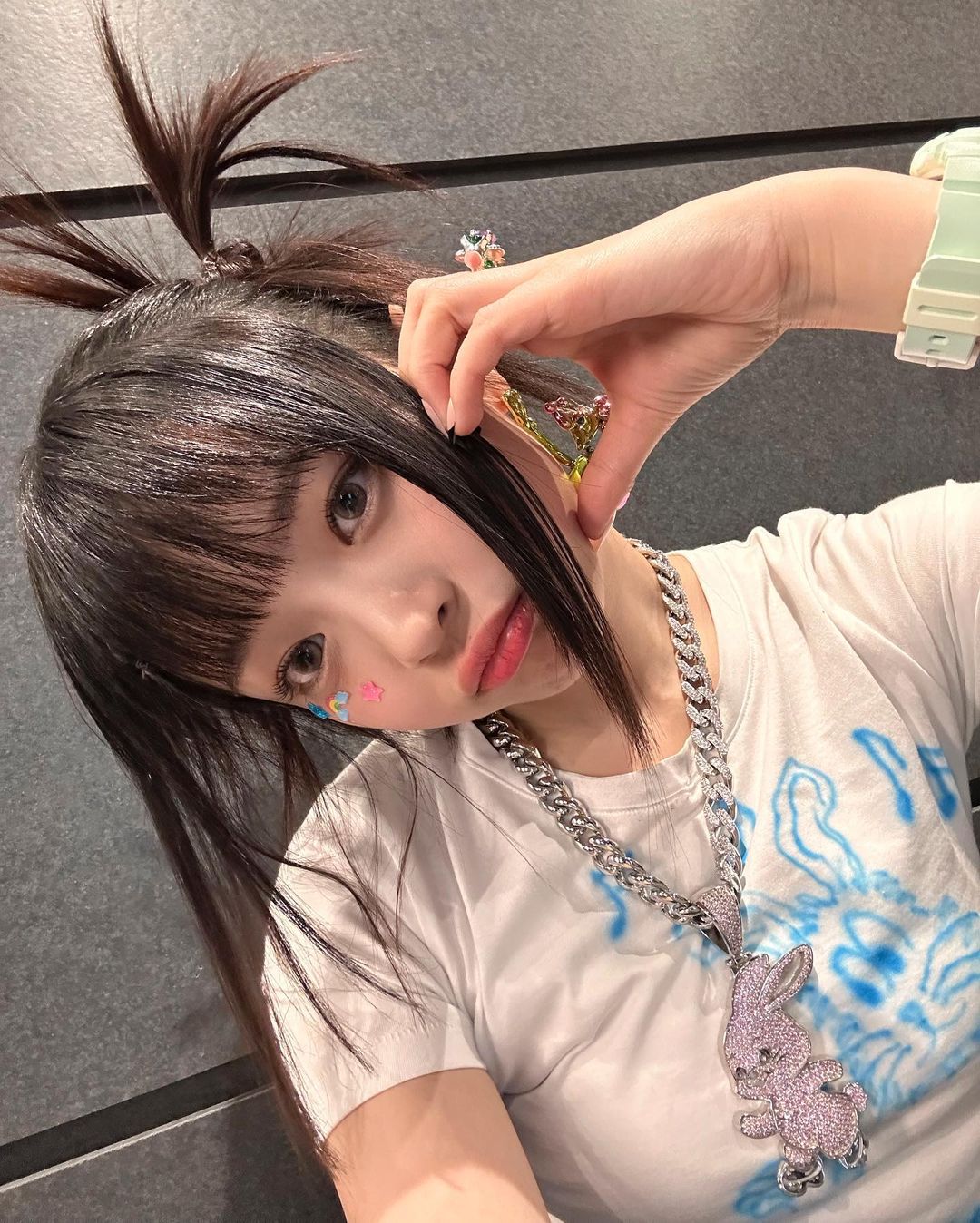 3. Danielle (ENFP: The Campaigner)
Compatible types: INFJ and INTJ
Mo Jihye, or Danielle Marsh, is another foreign member of NewJeans. She is Korean-Australian who appeared in a few Korean reality shows when she was young. prior to her K-pop debut. Danielle has participated in writing "Attention" and is an ambassador of Burberry.
Campaigners have vibrant energy that flows in many directions, and this makes Danielle NewJeans's Vitamin D (Vitamin Danielle)! People can tell how an ENFP feels from their face. The members mentioned that Danielle's eyebrows raise when she's thinking, and once she's got it, they go back down. How adorable of her!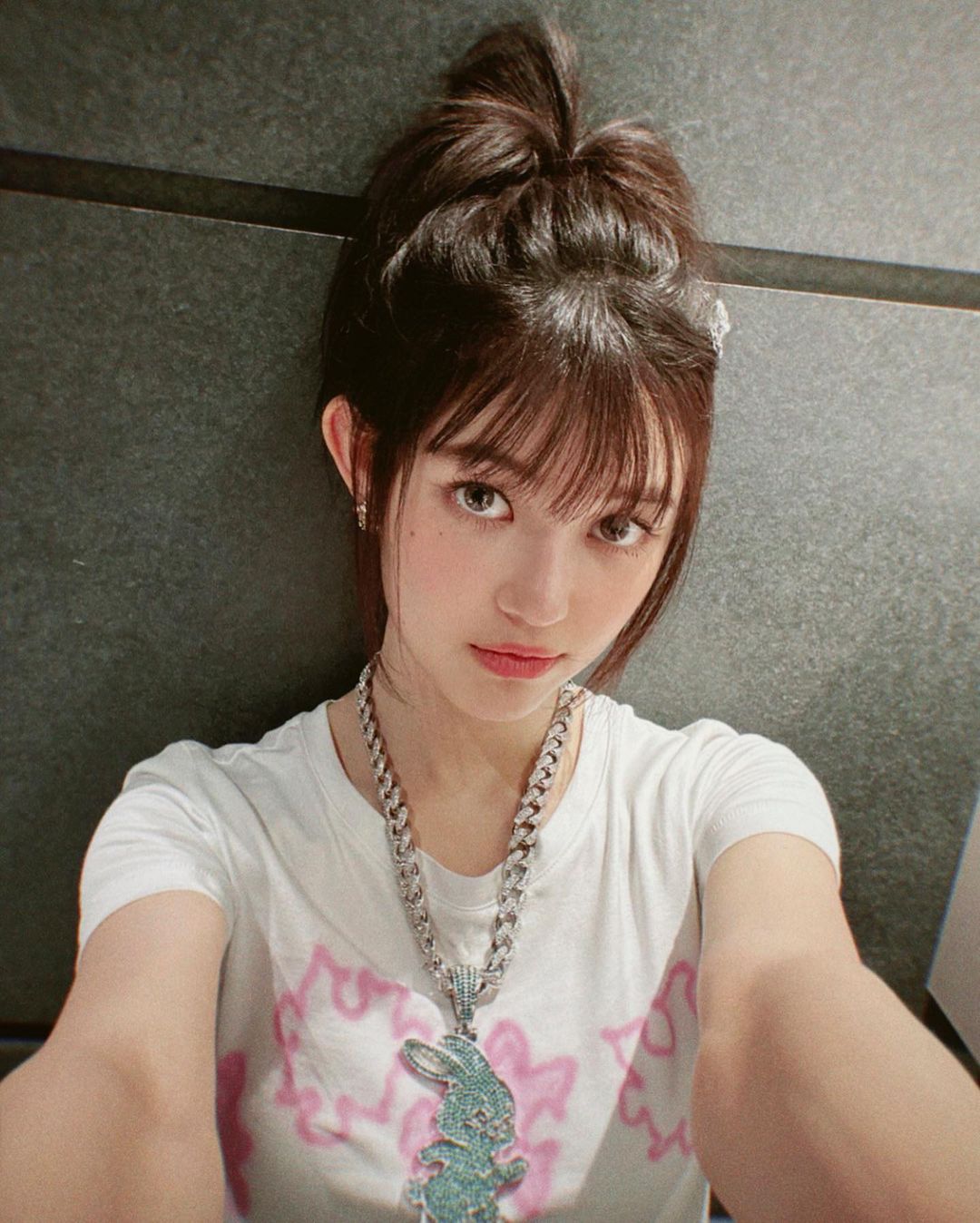 ADVERTISMENT - CONTINUE READING BELOW ↓
4. Haerin (ISTP: The Virtuoso)
Compatible types: ESFJ and ESTJ
Kang Haerin is one of the members of the maknae line of NewJeans and just like the others, she can also speak both English and Korean. She thinks she's unpredictable, and it is kind of proven in her MBTI personality type.
Virtuosos tend to have an individualistic mindset, pursuing goals without needing much external connection. ISTPs have laziness as one of their traits, and Minji gave one example when Haerin chose to search first on Google if eating unwashed tomatoes is okay, instead of actually using that time to just wash the tomatoes!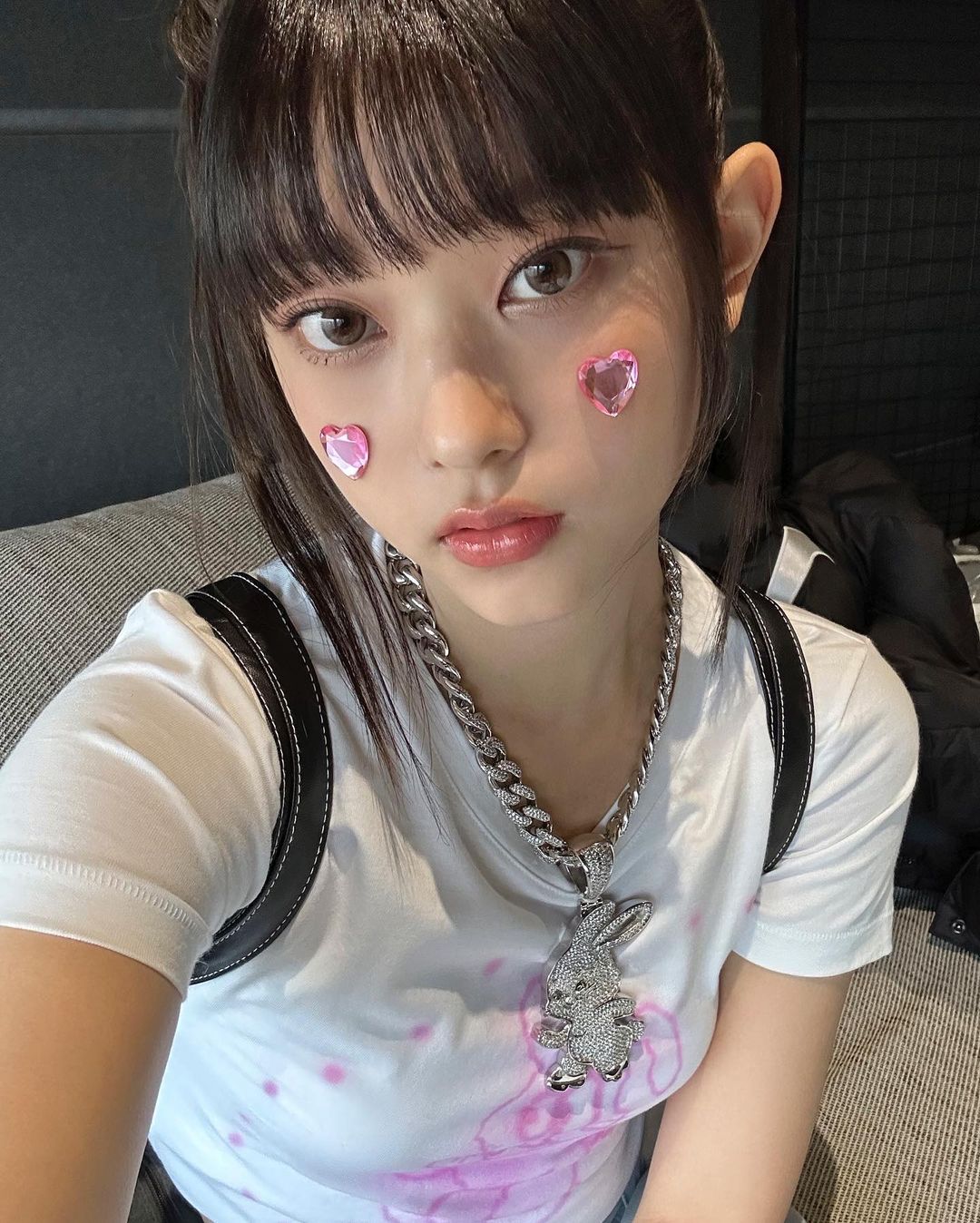 5. Hyein (INFP: The Mediator)
Compatible types: ENFJ and ENTJ
Lee Hyein is the maknae of the group. She used to be in the kid group U.SSO Girl and has appeared in the reality show Live Talk! Talk! Boni Hani and the web drama The Girl's Double Life. She is currently an ambassador of Louis Vuitton.
Mediators are certified laaaaaaazy perfectionists. INFPs start off passionately with something but end things off all over the place. Hyein has the most flexible personality in NewJeans but it's that much more complicated for her. She thinks a lot of all the odds before making a conclusion.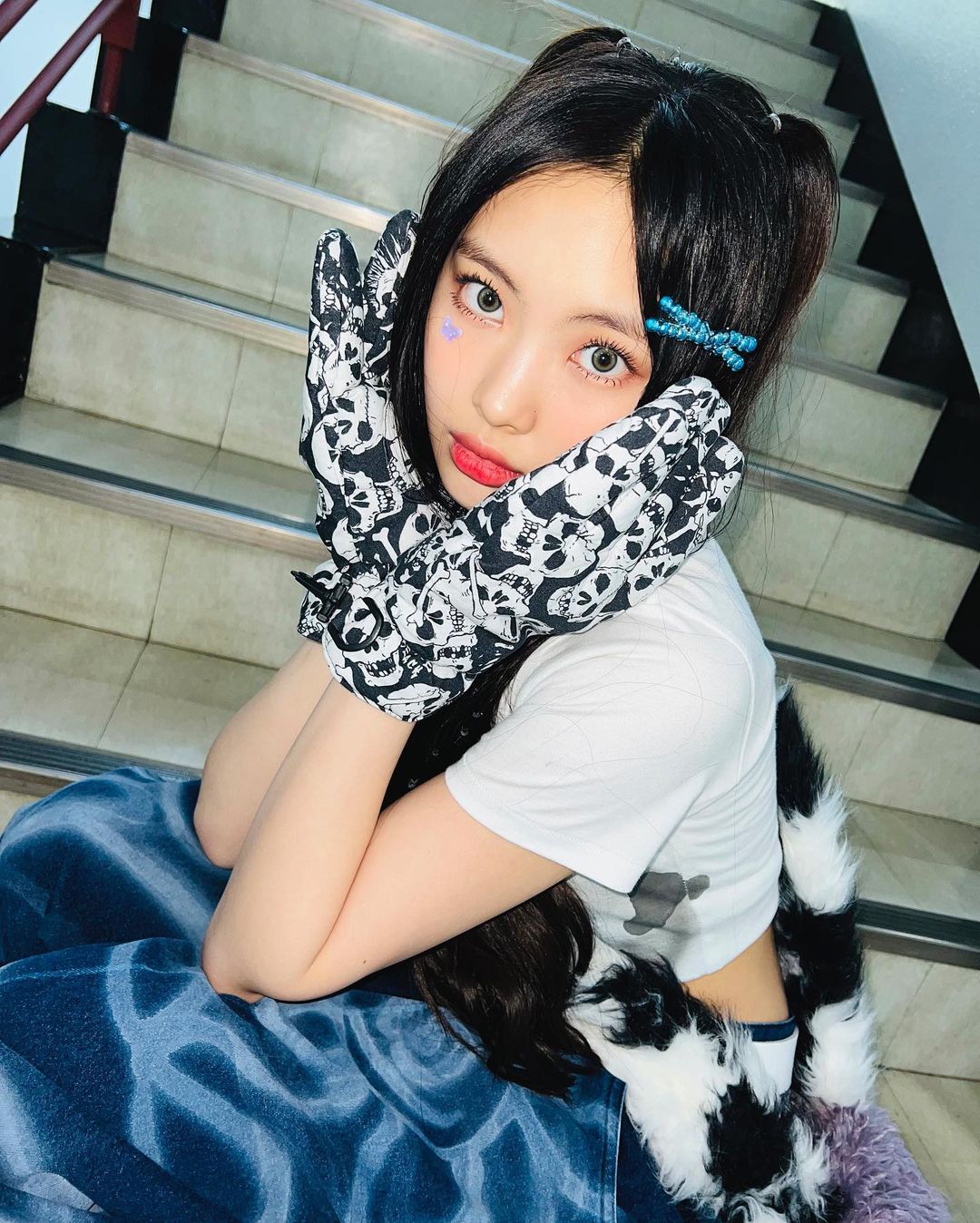 MORE MBTI STORIES:
Get To Know The MBTI Personality Types Of BTS Members
Get To Know The MBTI Personality Types Of NCT Members