Cornerstone Entertainment and OctoArts Entertainment are bringing the OVERPASS: K-Pop Music Concert to Manila! The 2023 edition highlights Korean pop music and is headlined by EXO's Baekhyun, B.I., and JEON SOMI. Happening on June 11, 7 p.m. at the Smart Araneta Coliseum, EXO-Ls, IDs, and Sommungchis are in for an *unforgettable* experience. After all, the concert is meant to be "an entry to a global music gathering that celebrates Asian excellence in music."
Here's a quick rundown of all the things we can't wait to experience at Overpass: K-Pop Music Concert
1. Delight in BAEKHYUN's addictive vocals
One of EXO's main vocalists, BAEKHYUN is a double-million seller with group and solo albums — the first artist to do so since Seo Taiji! The SuperM leader is widely recognized for his impressive vocals, and after debuting as a soloist with his 2019 EP City Lights, made history with his 2020 EP Delight, the first album by a solo artist in South Korea to have sold over one million copies in 19 years (since Kim Gun Mo's seventh album in 2001).
ADVERTISMENT - CONTINUE READING BELOW ↓
We're ready to be serenaded by his impeccable discography, particularly "UN Village," "Betcha," "Candy," "Love Again," "Cry For Love," and "Bambi." At the same time, we're crossing our fingers he'll add "Amusement Park" or "Garden In The Air" to the set list!
View this post on Instagram
2. Dare to fall in love with B.I.
Kim Hanbin, known professionally by his stage name B.I., was the leader of YG Entertainment's iKON until his departure from the group in 2019. A gifted songwriter, producer In fact, he won the prestigious "Songwriter of the Year" award at the 2018 Melon Music Awards for their monster hit single "Love Scenario." Fun fact: 131 Label, the name of his self-founded label, was inspired by the shape created when the letters "B" and "I" are combined. 
Since his 2021 solo debut album Waterfall, B.I. has penned numerous bops. We can't wait to see him perform tracks like "WATERFALL," "illa illa," "Cosmos," "Lover," "BTBT," "Keep Me Up," "Die For Love," and "Dare To Love."
View this post on Instagram
3. JEON SOMI
Post-I.O.I. success, JEON SOMI has made a name for herself in the K-pop world when she debuted as a solo artist with her 2019 single "Birthday." She released her first studio album XOXO in 2021, and is currently preparing for her first comeback in two years. Does this mean we will we get to hear an unreleased single? *Fingers crossed*.
We're so hyped to sing and dance along to "Birthday", "Outta My Head", "What You Waiting For," and "XOXO." Of course, special mention goes to LSS-worthy "Dumb Dumb"!
View this post on Instagram
Be prepared to sing and dance your heart out to their live stages! Tickets are available via TicketNet Online and all TicketNet outlets.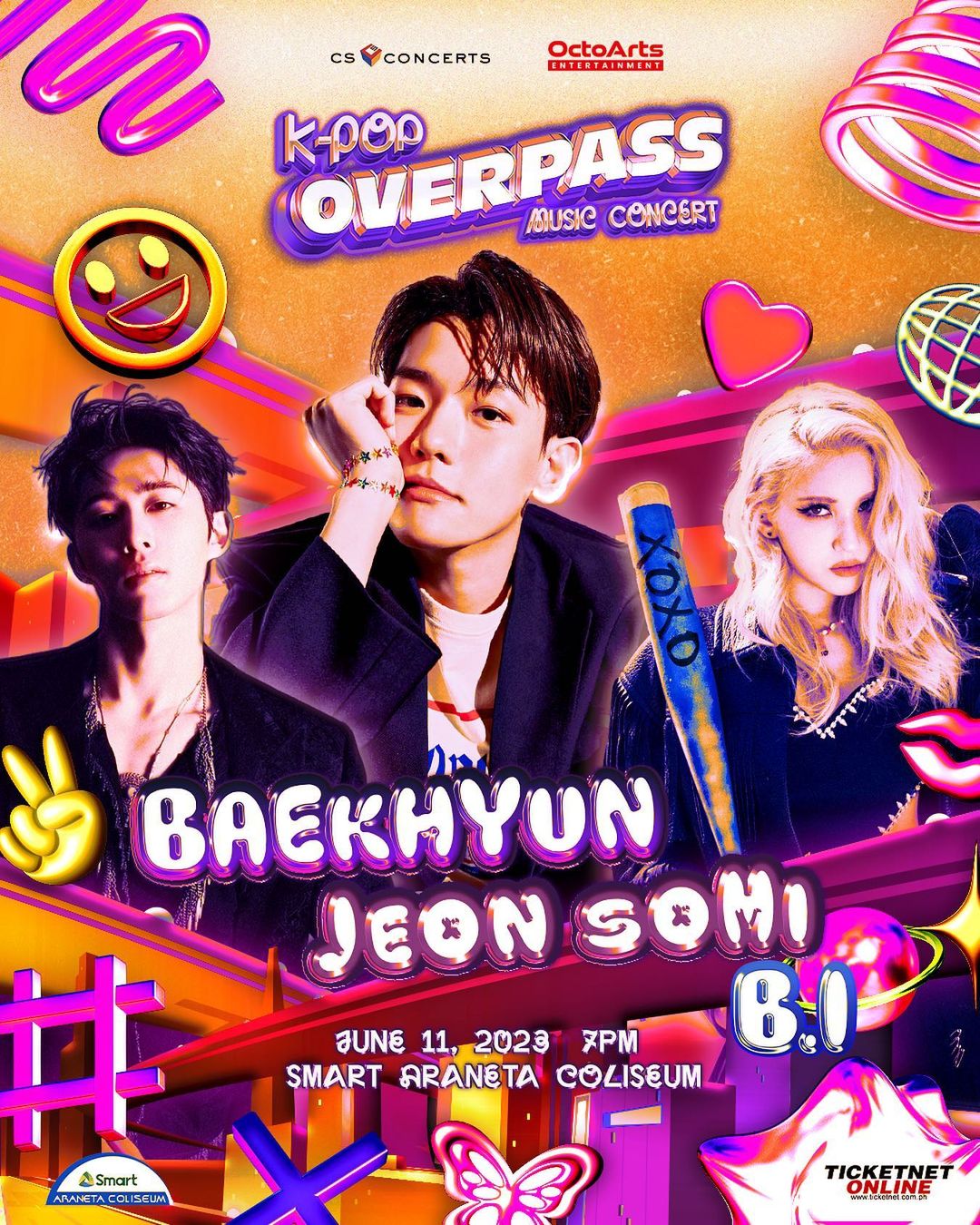 ADVERTISMENT - CONTINUE READING BELOW ↓