Malaysian actress Michelle Yeoh is enjoying the fruits of her labor after winning Best Actress at the recently-concluded Oscars, as the first Asian woman to do so in the said category. Multiple media outlets around the world have covered the event including the Korean broadcasting station SBS—which drew flak and is accused of misogyny because of their editing.
On March 13, Michelle was recognized at the awarding ceremony for her outstanding portrayal in the 2022 sci-fi comedy movie Everything Everywhere All At Once. She then gave a heartwarming acceptance speech and said: "For all the little boys and girls who look like me watching tonight, this is a beacon of hope and possibilities. This is proof that dreams do come true." Michelle ended her talk with, "Ladies, don't let anyone tell you [that] you are past your prime. Never give up."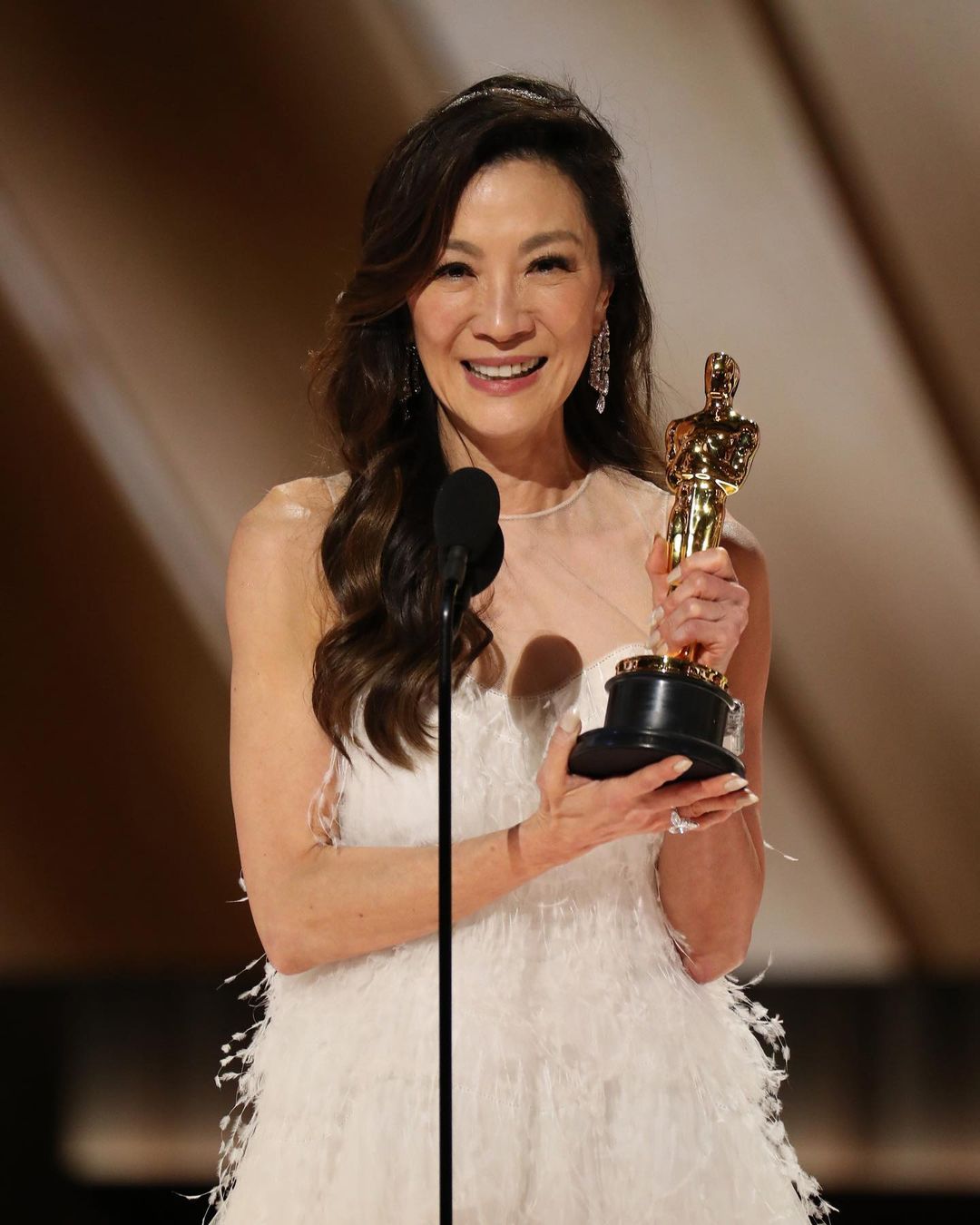 SBS' nighttime program Eight O'Clock News reported about the actress' win but they censored her speech and omitted the word "ladies," replacing it with "everyone" in the subtitles.
ADVERTISMENT - CONTINUE READING BELOW ↓
After the program aired, netizens criticized SBS for being misogynistic—especially when the two other major Korean networks (KBS and MBC) didn't do any editing on Michelle's speech.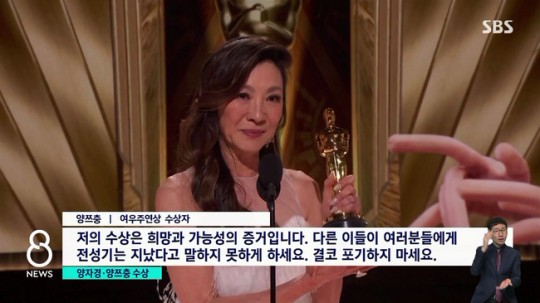 In response to the flak, SBS relayed that they felt like the talk wasn't exclusive to women. "The purpose of the reporter's article and the message he wanted to convey through the report was the fact that the actress in question had achieved success by overcoming the 'wall of discrimination' as an Asian woman. Please understand that there was no intention at all," SBS said to JTBC.