Heads up: Sparkling magazine is back! The long-running magazine that covers all things K returns with a brand-new issue, and get this: Chanyeol and ITZY are on the cover! But beyond our two cover stars, Sparkling is there to give you all shades of life in K-pop color, with awesome features on NewJeans, Song Kang, Netflix shows you just gotta watch, the latest in K-beauty trends, and more.
"We wanted this relaunch to be something both longtime fans and recent enthusiasts of the K-life would value," said editor-in-chief Mimi Tiu, who was a longtime editor of Candy as well as editor-in-chief of Total Girl. "We wanted those who've read Sparkling magazine before to feel like they're reconnecting with a trusted friend they haven't seen for years, and at the same time, be an endless source of joy, kilig, and information for new readers."
Check out the seven things you've just got to check out in our latest issue!
1. ~*That*~ Chanyeol Pose
Seriously, we can't take our eyes off the gun show our cover star Park Chanyeol is showing off. But beyond those biceps, Sparkling also spoke with the multi-talented star about his versatile career, which he's all set to kick into higher gear now that he's back from military service.
ADVERTISMENT - CONTINUE READING BELOW ↓
2. Dizzy over ITZY
In true Sparkling fashion, our comeback issue comes with two covers. Once you've taken your eyes off Chanyeol's arms, flip the cover around to see our artsy, candy-colored cover featuring ITZY! Inside, we have an A-to-Z rundown of this talented quintet.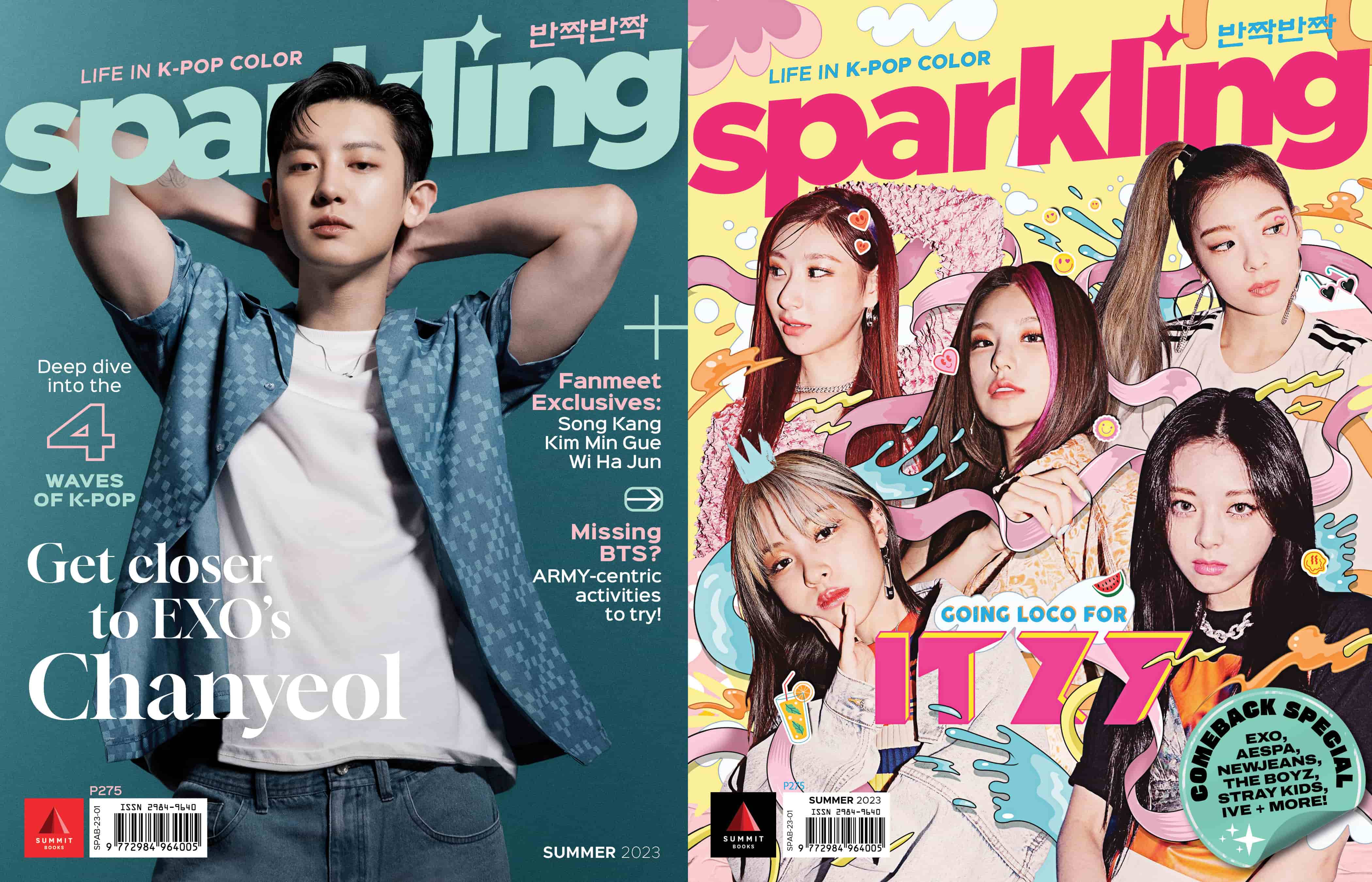 3. A Fresh New Look 
It's been a couple of years since Sparkling's last issue. But now that it's back from pandemic break, it went through a, well, sparkling new mag makeover—starting with an ~*upgraded*~ logo! A fresher mag awaits...with more in-depth features than ever before. Launching a comeback mag "feels very thrilling—like how I feel moments before my favorite group steps on stage to perform live," said Mimi. "We hope this comeback issue makes an impact in the way you experience the K-world, helping you dive deeper and love harder."
4. Comebacks Galore
In keeping with the theme of our issue, Sparkling has got the rundown on all the big K-pop comebacks that happened this year, including AESPA, TWICE, Stray Kids, SEVENTEEN, and more.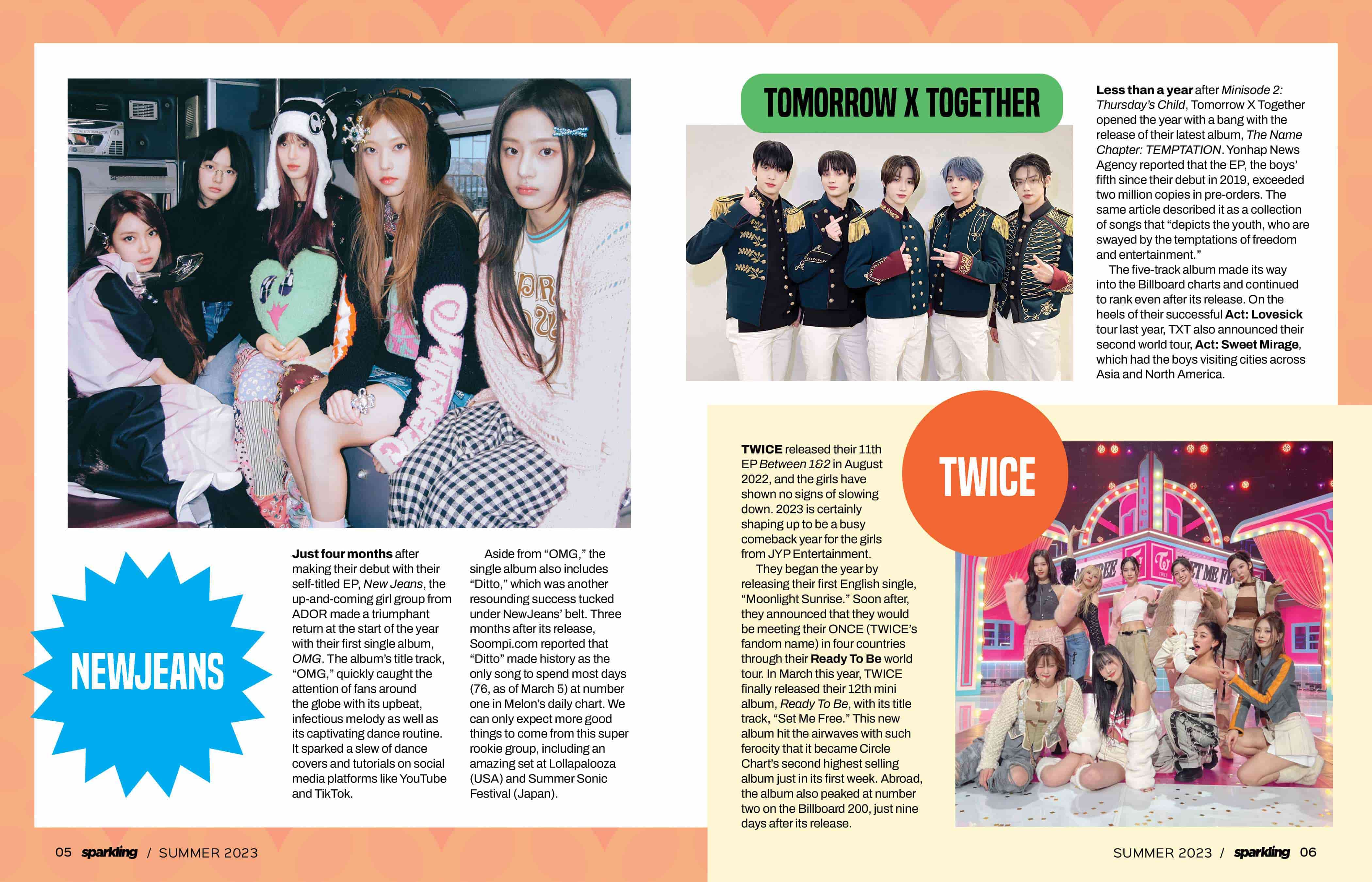 5. Draw Your K-Pop Tarot Card
In one of the most fun features in the magazine, Sparkling combines the worlds of Hallyuwood and tarot cards to explore the personality of some of the biggest stars in the K-universe. Seriously, check out the High Priestess tarot card they made for IU!
ADVERTISMENT - CONTINUE READING BELOW ↓
6. Increase your K-Pop IQ
Whether it's getting to know NewJeans' MBTI, the complicated tussle between HYBE and SM Entertainment, or tracking all four generations of K-pop, Sparkling is serving the knowledge you need.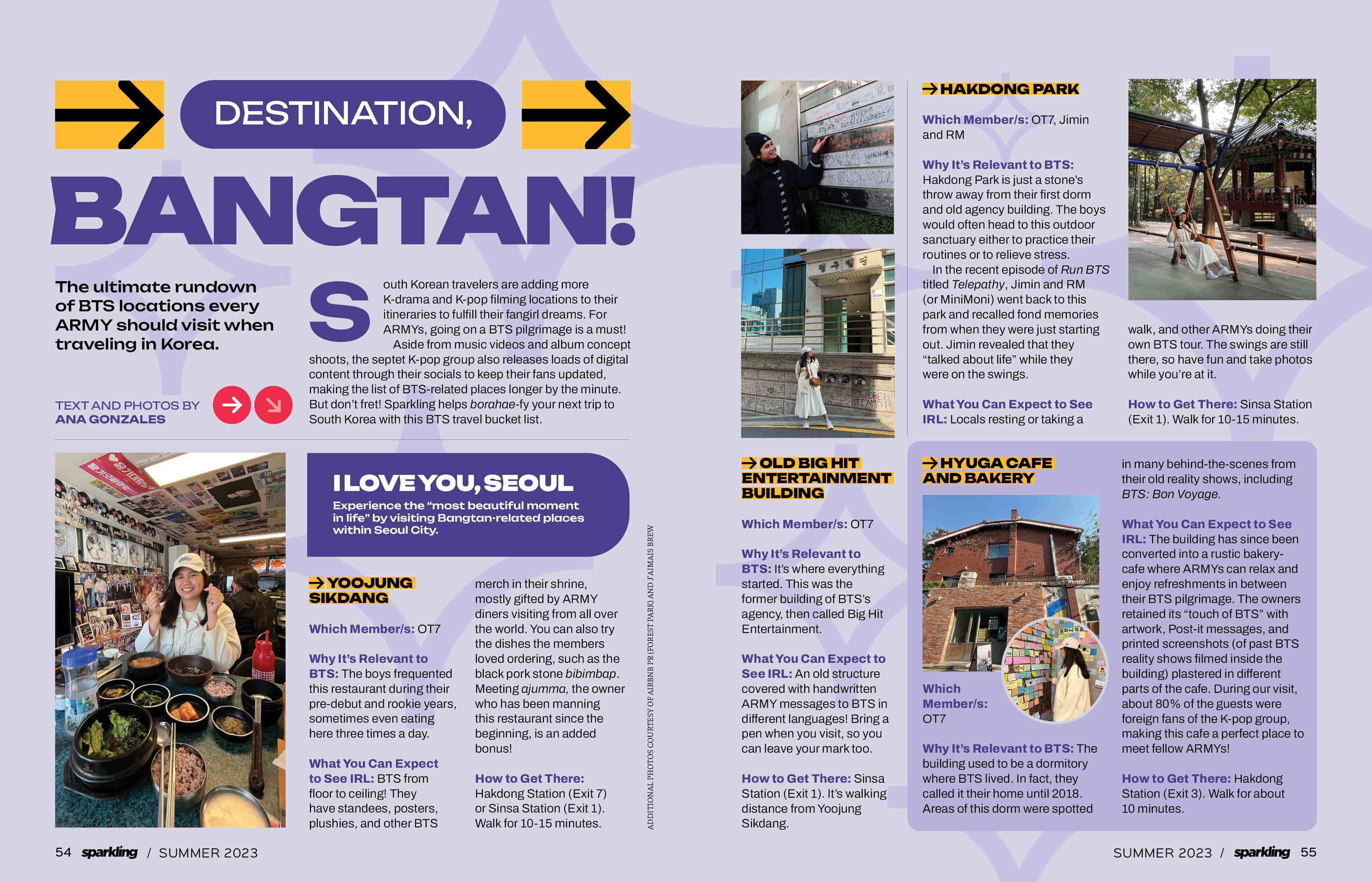 7. Relive Those Concerts and Meet-and-Greets
Now that pandemic rules have been relaxed, live events featuring your favorite Korean stars are back...with a vengeance! Sparkling was there to cover some of the biggest ones this year. Whether you want to look back on your happy memories or just want to relieve your serious case of FOMO, sit back with recaps of events with Kim Min Gue, AESPA, Wi Ha Jun, Taeyeon, and THE BOYZ.
ADVERTISMENT - CONTINUE READING BELOW ↓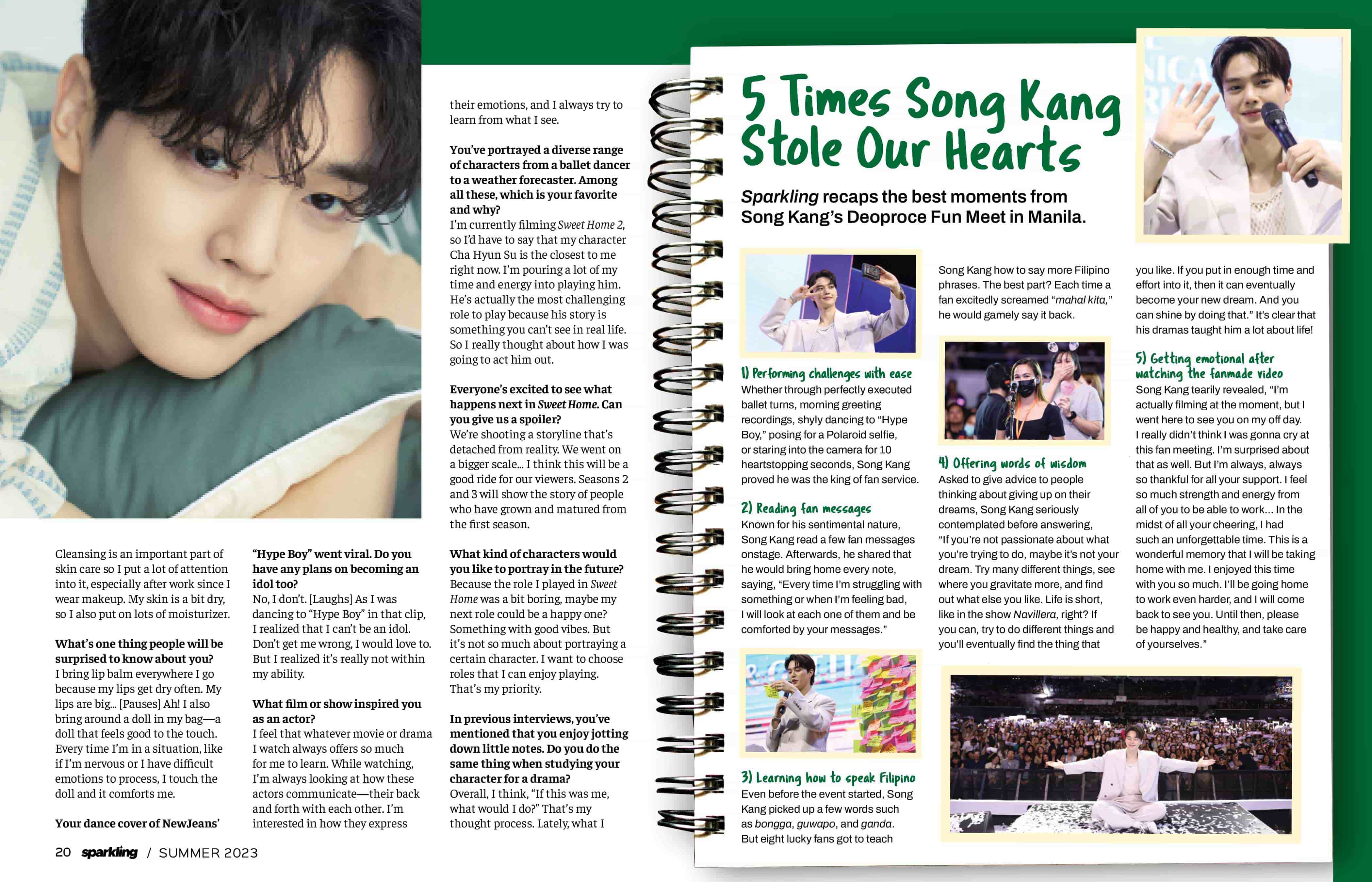 Sparkling Summer 2023 will retail for P275. It is now available in all major bookstores, as well as
the Summit Books online shop on Lazada and Shopee.