1. Grab a book or magazine for some mindless reading.
We suggest a physical book. Like the one you can smell and feel and touch. Or you know, the latest issue of Cosmo works, too.
2. Go to a mall or the grocery and not buy anything.
Do you know how relaxing going through aisles and aisles of cleaning products is? And did you know that there are about a million brands of dishwashing liquid in the grocery? And maybe like two million types of diapers? How do moms do this?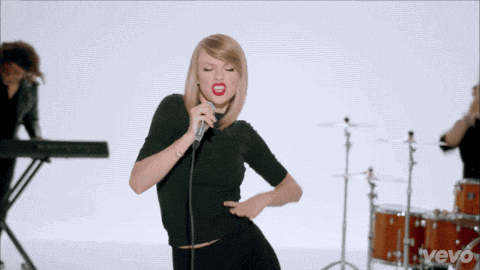 3. Crazy dance to Taylor Swift.
Lock that door and put "Shake It Off" on full blast. ~*dance like no one's watching*~ Instant good vibes, guaranteed.
Continue reading below ↓
Recommended Videos
3. Play Taylor Swift circa Red and Speak Now and pretend like you're starring in your own music video.
Complete with iyak-sa-may-window scene, ha.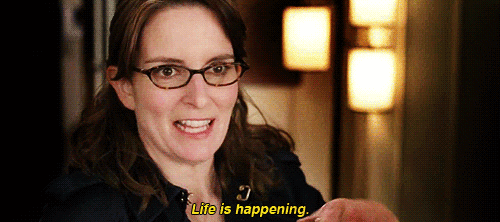 4. Make yourself some tea or hot chocolate and just sit down and think.
"Am I in the right job?" "What do I want most in life?" "What does Marian Rivera do to have fun?" "I wonder how my crush from sixth grade is?" "What if I meet Paulo Avelino and he falls in love with me? SHET KILIG."
5. Put on a ridiculous amount of makeup—even if you don't have anywhere to go—and take a ton of selfies.
There is inexplicable joy in applying layer upon layer of makeup, even if you don't really need it. Be sure to practice that winged eyeliner and brown smoky eye while you're at it.
6. Marathon really cheesy and borderline terrible rom-coms.
Sana ako pa rin. Ako na lang. Ako na lang ulit.
7. Take a nice long warm shower, put on a face mask, and roll right into bed.
Who cares if face masks really work or not? They feel super nice on the face and it's what people in the movies do to de-stress.
8. Ugly cry.
For no reason. And it's okay! Trust us, it's the best way to end a long, tough day from work or school. Okay lang yan, girl. Let it out.  
Follow Retty on Twitter.