Check out this list of places to sign up for online classes! P.S. Some of them are totally free, so avail ASAP, CGs!

From calligraphy and Photoshop to marketing and business, Skillshare is a place for artists and entrepreneurs alike to earn a certificate. We love how the classes are self-paced, so if you'd like to finish an entire class in a week, you totally could. But you could also finish it within the next month if you wanted to. Check it out here.

Continue reading below ↓
Recommended Videos
With professors from Princeton University, Yale University, and Stanford University, Coursera makes sure that you are taught everything you need to know in whatever class you take. You'll have thousands of classmates learning with you through online tests and lectures. The best part? You can schedule and finish your classes whenever you like. Check it out here.

Iversity specializes in just about everything. They have classes in design, physics, and even medicine. Their classes are completely free and allow you to expand your network through interaction with your fellow online classmates. What could be better than a free Massive Open Online Course (or, MOOC)? Check it out here!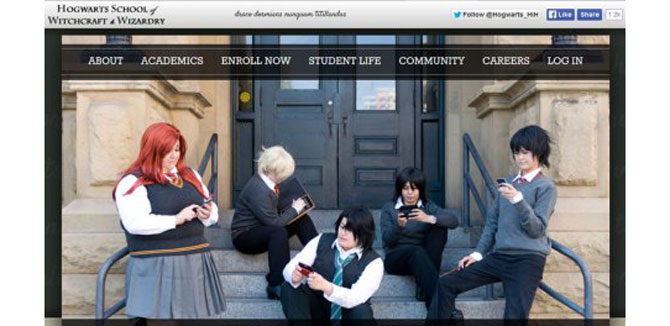 Okay, we're definitely enrolling at The Hogwarts School of Witchcraft and Wizardry. For all our fellow Potterheads out there, this 9-week course is definitely the experience of a lifetime. We can't believe that it's entirely free, too! Check it out here.

There are just so many courses to choose from at Open Culture. This MOOC is home to 800 certificate courses ranging from physical education to engineering. And yup, you guessed it: it's totally free! Check it out here.

Partnered with the University of California Berkley and Harvard University, EdX is definitely the place to enroll if you love biology or anything science-related. All the classes are self-paced and of course, free! Check it out here.