Whenever someone asks me to describe myself, I would usually start by saying, I'm a small-town girl who moved to the Metro to pursue my love for design. You see, that was something I couldn't really do in Tuguegarao, my hometown.
After graduating from UST, I moved back home to spend time with my family before applying for work. When I got the job I applied for in Manila, I knew I had to grab the opportunity ASAP. I had to let go of my comfort zone. To be completely honest, I've always had mixed feelings about living in Tuguegarao. The small town setup where everybody knows almost everybody makes me a little bit uncomfortable. Not to mention, whenever I'm back home, I feel limited and life seems like a loop. But I'm not gonna lie: It hits different when you're moving away from your family. At first, it was so difficult that I got the jitters. I had separation anxiety and I would even cry at night. Luckily, I was able to adjust because I was preoccupied most of the time.
Before COVID-19 even existed, aside from working on weekdays, at night I'd either spend some time alone in my QC apartment watching K-dramas and SEVENTEEN-related videos, or go on a dinner date with my boyfriend. On weekends, I usually meet up with my barkada and we'd explore Makati. Sometimes, I'd invite them over to just chill at my place and do nothing all day, LOL. There were also days when I'd ask my best friend if we could go to our favorite pub in Kapitolyo and explore cafes around the Metro.
Living in the city can be a little bit chaotic, but I learned to love the independence and the fast-paced life. I love that I got to explore opportunities and uncertainties in my own way.
Basically, my lifestyle in Manila could be described in two ways. First, I am constantly embracing the beauty of solitude where I get to discover things on my own, and second, I have a strong bond with the people I hold close to my heart—my friends and my boyfriend included, of course. Living in the city can be a little bit chaotic, but I learned to love the independence and the fast-paced life. I love that I got to explore opportunities and uncertainties in my own way.
Continue reading below ↓
Recommended Videos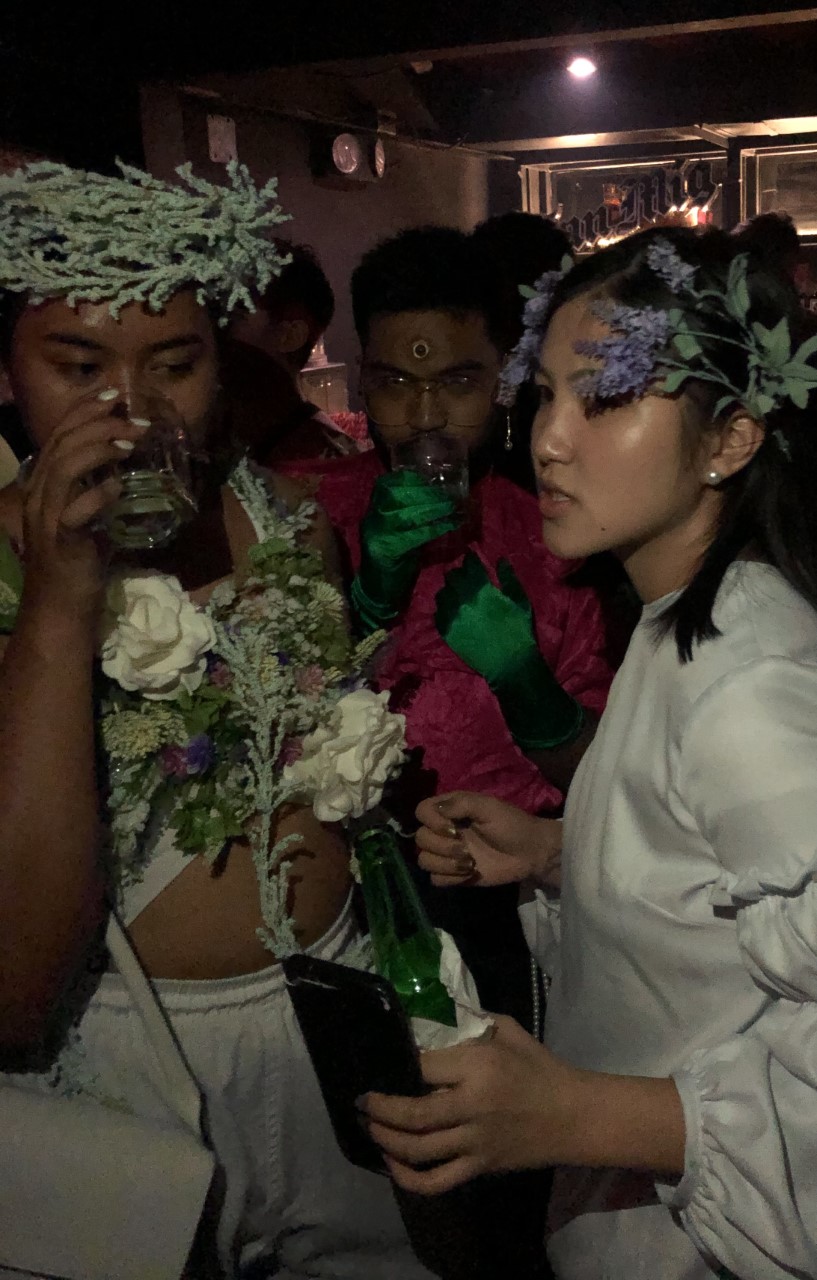 And then, the pandemic happened. Everything was so unclear and confusing at that time. I actually had plans of going to Siargao last March 2020 with my cousin from Australia but unfortunately, the situation in Manila got worse and flights started to get canceled. Travel restrictions were eventually imposed. So, my cousin and I had to go our separate ways. She had to travel back to Sydney and I had to go back home to Tuguegarao. At first, I thought I wasn't gonna make it home in time before the lockdown. Buses and flights were already fully booked and I was so confused about how things would work out with my job. So, I did what I had to do: accept my fate that I'll be stuck in Manila. I did last-minute grocery shopping and braved the flock of people who were panic buying as well. The moment I got home from the grocery, my dad called me to say that I should prepare because someone was on their way to fetch me in a few hours. It turned out my parents were making calls all day, going the extra mile to ask our family friends and relatives to take me with them before the lockdown. Everything happened so, so fast.
When I arrived Tuguegarao, I really expected that I would only be staying home for a few weeks. Who would have thought that something like this could happen during our lifetime? When I got here, I felt like I was back in this small loop that I have always been trying to escape from. During the first few months, I was really hoping that I could go back to Manila soon. But as time went by, I found myself appreciating every bit of this probinsya life—how slow-paced this small town is, and how important it is to be with your family, most especially during this difficult time. I couldn't see myself staying anywhere else but here.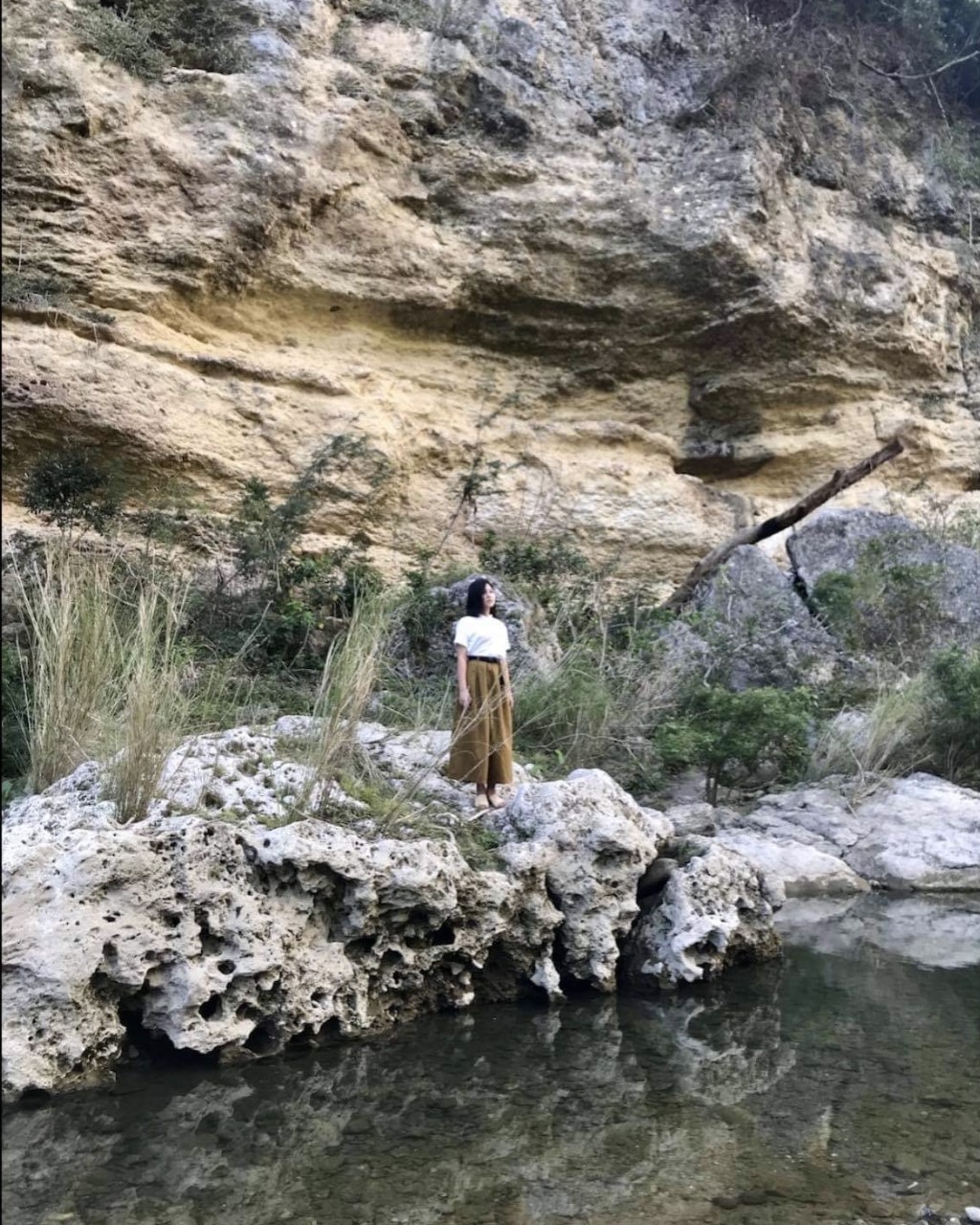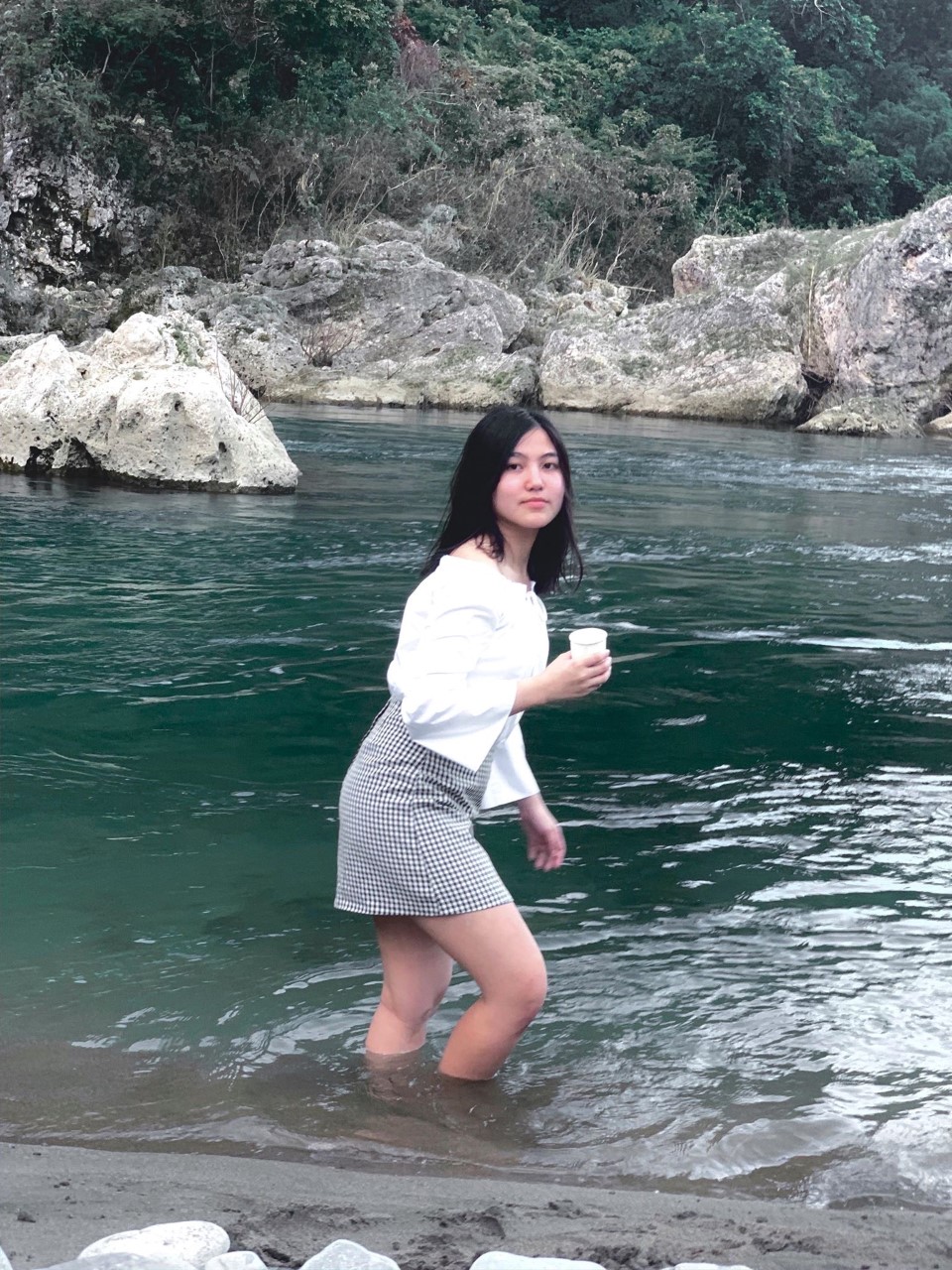 Moving back to Tuguegarao required big adjustments, especially in terms of the way I spend time with people, and my perspective in life. In fact, this has been my longest stay so far ever since I left for college! Before, I used to travel to work for 20 minutes all dressed up. Now, I go to my work area in my pambahay, LOL. From catching up with the pace in Manila, I've now learned to embrace slow living.
Nothing much has actually changed at home since I left. But sometimes, I do find myself getting lost when my siblings get together and talk about a couple of things. I knew I've missed out on a lot these past few years. Things were different and the future was uncertain, but I knew I had to make the most out of the situation
I invest my time in illustrating, something that I truly love.
I create a series of self-care illustrations that reflect my life and how I want it to be. This serves as a way of navigating my anxieties brought about by the pandemic. Not only is it therapeutic, but my choice of stories makes me empowered as well.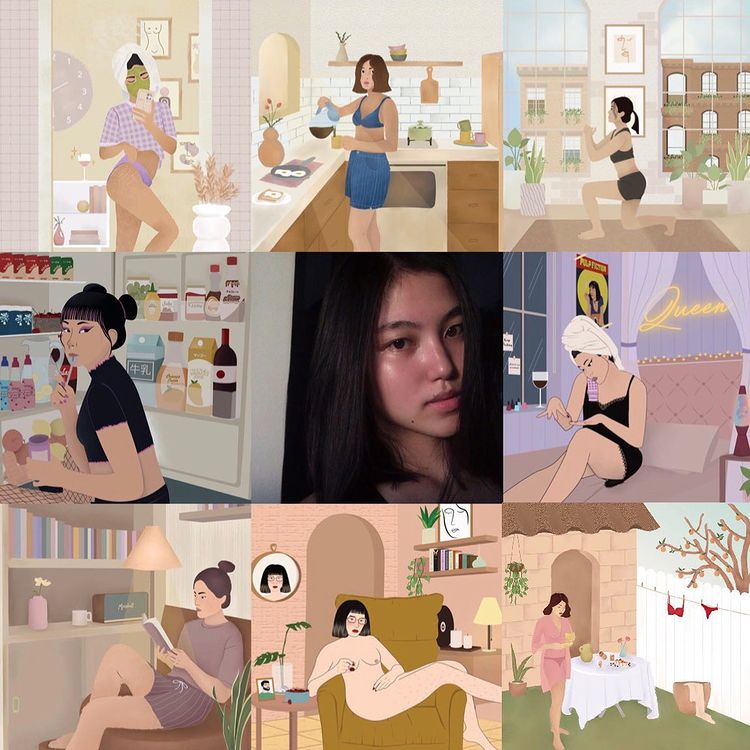 There are certain "small town perks."
Whenever my friends in Manila would ask me how life in Tuguegarao is, they would always imagine the silliest things. "May mall ba doon?" We are far away from the Metro but we surely are progressing. In Tuguegarao, you get to experience both the city and probinsya life. I'm lucky enough to have pretty much everything within just a couple of minutes away from our house. I wake up to chickens' cluck instead of car horns in the morning. I live a few blocks away from a large field which brings my family so much peace. More importantly, I love that rivers, beaches, and mountains are much more accessible this time around. They're definitely not as accessible if I had stayed in Manila.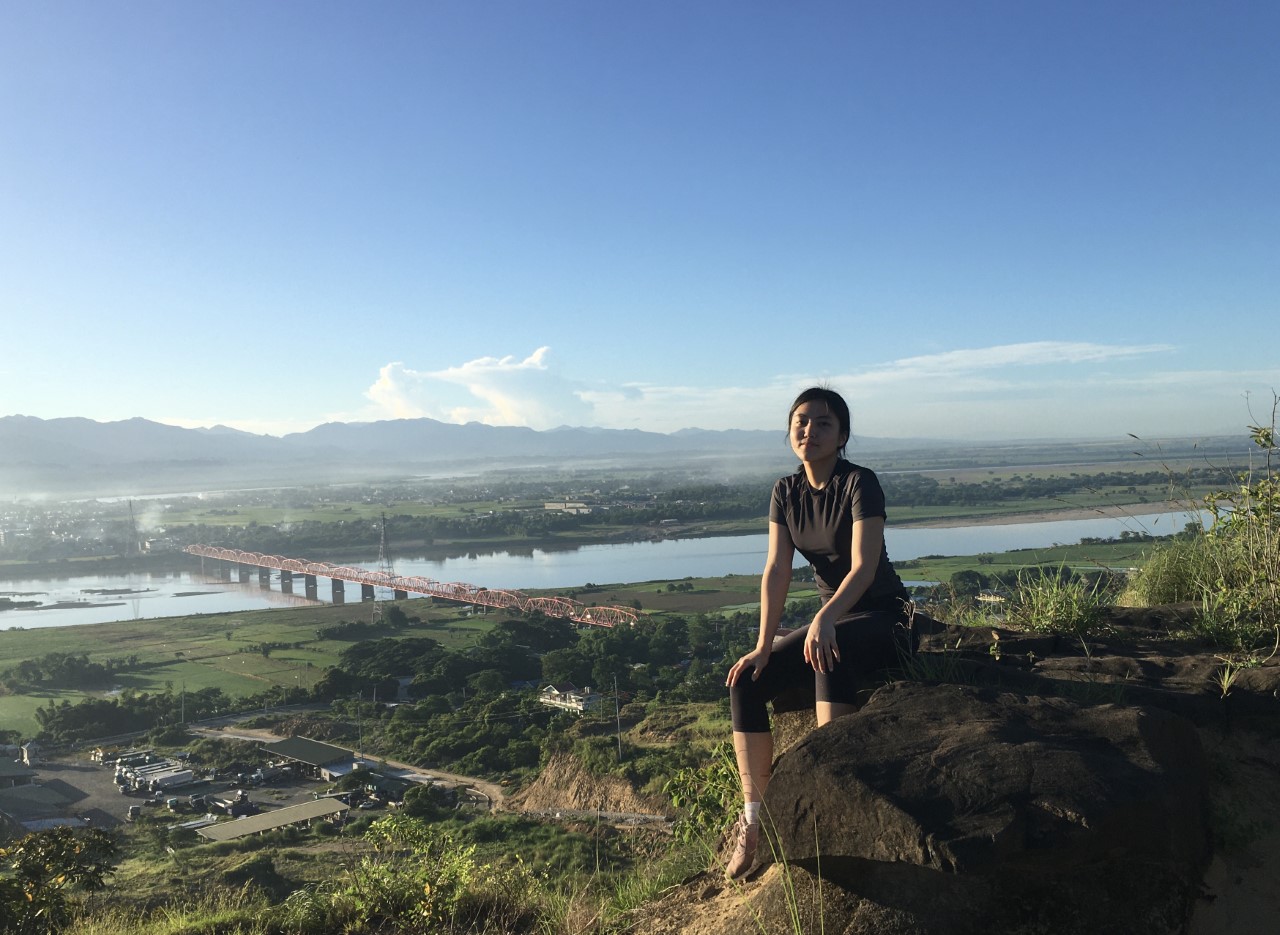 I try my best to establish a routine.
My dad would always invite me to get myself back in the game of tennis, but I always find it hard to involve myself in anything sporty ever since the WFH setup began. Don't get me wrong, I am trying my best to at least do some physical activities after work. Unlike how things were in Manila, living in Tuguegarao involves *a lot* of walking. I break a sweat the moment I go to work, meet up with my friends, and do some chores. I hope that counts, haha!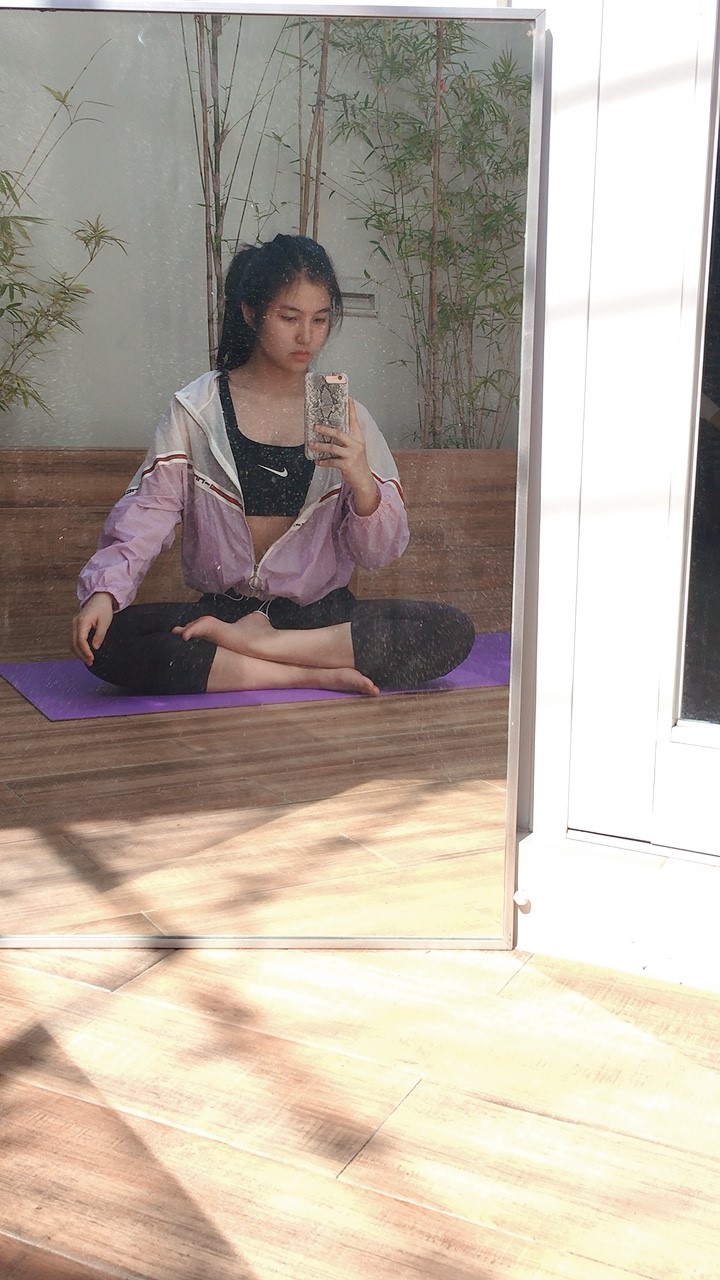 Family is everything.
I have always been close to everyone in my family, even when I left for college. However, going back home made my relationship with each one of them even stronger. I got to see more of my siblings' interests in life and got to deeply understand my parents in all aspects. I am beyond happy that I get to spend my everydays with them.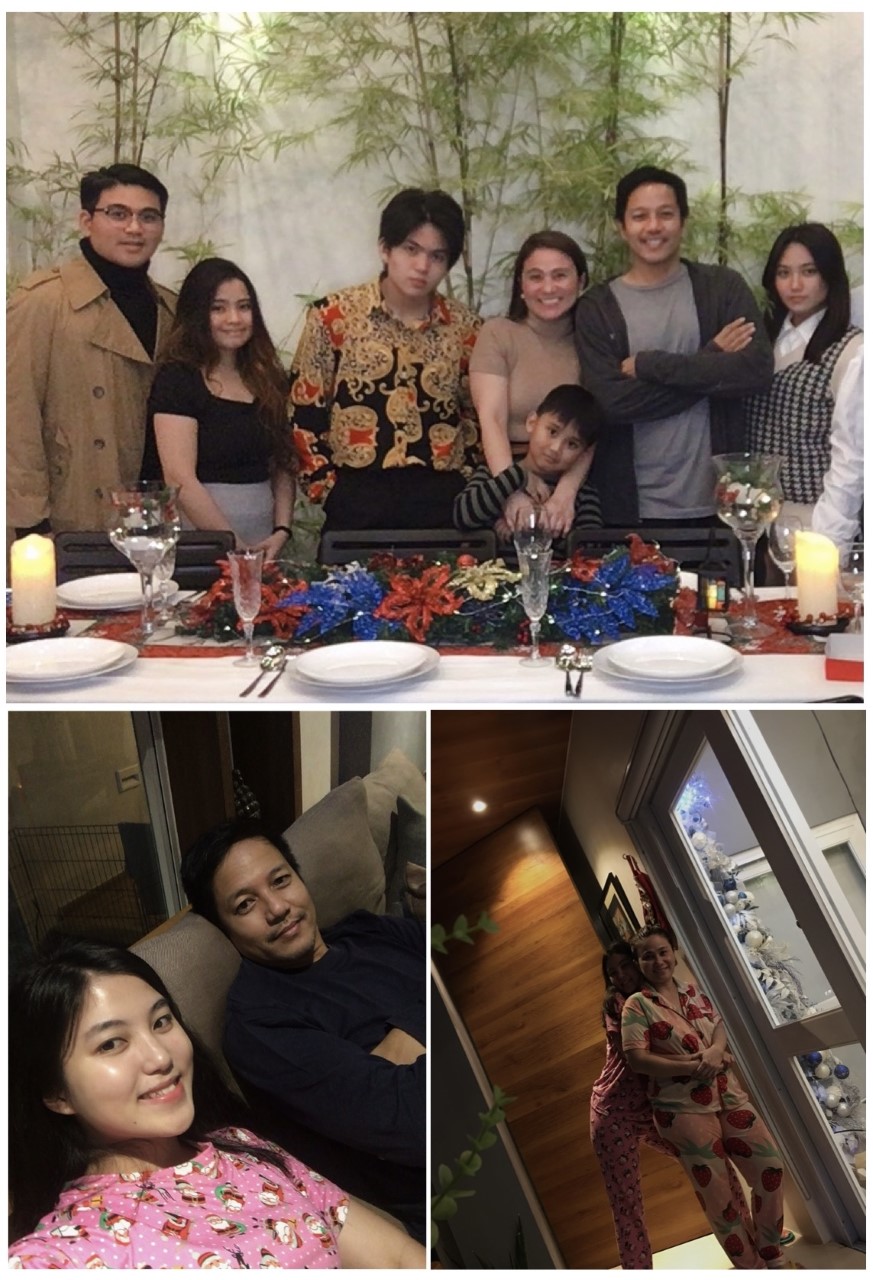 Perhaps the most challenging part about moving to the province is finding ways to re- establish myself. How would things work out for me in a new environment? How would I pursue a career away from the Metro? How do I get along with my family knowing that I have my own little bubble for work? Luckily, despite the struggle, the best thing about it is that I was able to figure all of these out. I loved that I was able to reshape myself and even hone an interest/talent that I have been holding back for a long time: illustrating.
To anyone out there who is planning to get away from the city and move to the province, know that it also has its pros and cons. It's better to do some research about what's in store for you, the locals' lifestyles, and the accessibility to the things that you need. For those who grew up in the province, moved to Manila for college or work, and are planning to move back home, I hope the decision to move back home works out smoothly for you, and that you get along with the people you've been away from for so long.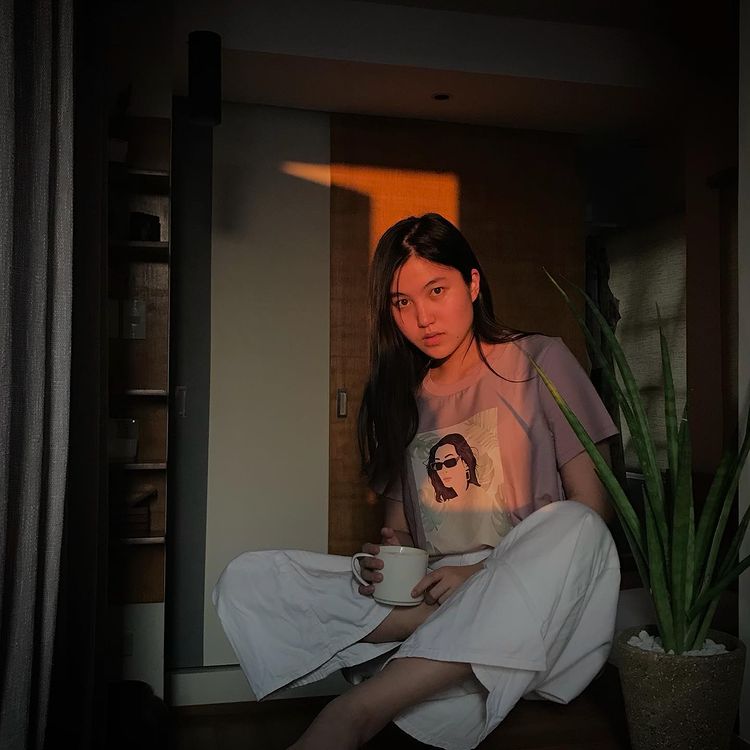 MORE STORIES ABOUT LIVING THE ~PROBINSYA LIFE~:
Spending A Month In Cebu Dramatically Changed My Priorities For The Year
I Discovered The Wonders Of Slow Living When I Moved To Batangas
My Life Changed Drastically When I Left Manila & Moved To Pangasinan
***
Cosmopolitan Philippines is now on Quento! Click here to download the app and enjoy more articles and videos from Cosmo and your favorite websites!
Follow Isabelle on Instagram.
Cosmopolitan Philippines is now on Quento! Click here to download the app and enjoy more articles and videos from Cosmo and your favorite websites!
EXPLORE COSMO