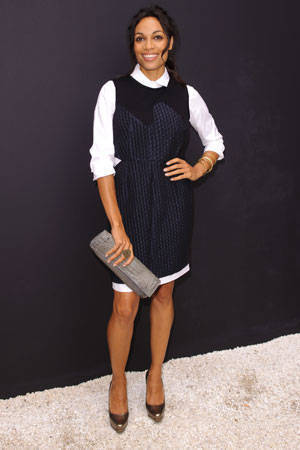 Hi Ms. Donna!
 
I'm a psych graduate who became a nurse, but I haven't practiced in the hospital. I'm currently 33 years old, morena, about 5' in height, and 120 lbs. with a large midsection (read: 33 waistline). My arms became flabbier, thanks to Christmas get-togethers. My feet have a few insect bites and my armpit area is slightly discolored. I'm not really happy about my skin color. I'm not fond of dresses and the like. I usually wear shorts, t-shirts, jeans, and blouses.
 
As a property leasing manager of our family business, I want to wear something respectable in our non-airconditioned office. Also, during dinner dates, weddings, and debuts, I want to wear something appropriate, especially since there were times before when I wanted to attend these events but couldnt because I had nothing to wear. During summer, I usually stay inside because I'm not proud of my skin and my shape and I don't have swimwear that matches my shape. Sad, isnt it? But this is so true.
 
So please, please, can you help me out? What should be in my closet now? And what should I ditch? I'm really dying to have someone help me on this. Thank you and more power to Cosmo!

Janet


ADVERTISMENT - CONTINUE READING BELOW ↓
---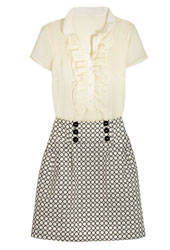 Hi Janet!

Clothes can only look good if the one wearing them feels good about herself first. So before I dish out tips, let me first tell you to learn to see what is good and beautiful about yourself. What do you like about yourself? Celebrate these and let your clothing choices reflect your pride in who and what you are.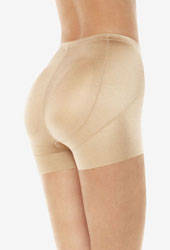 On to tips: if you are thicker in the mid-section, maybe you can start using underwear that will help minimize your waist area. The newer breed of underwear is super smooth, comfy, and very good at shaving off inches from your problem areas.

Also go for tops or dresses that flare out from the waist, like A-line skirts or dresses and tailored blouses. These will help create the illusion of a trimmer waist. You can wear these pieces both for work and for special occasions. Maybe you can start off by buying a classic white, short sleeved, button-down blouse that is slightly nipped at the waist. Pair this with an A-line or flared skirt. This will be a good outfit for you, both for your non-airconditioned office, and also for dressier events. Just replace your cotton blouse with a more luxe fabric like silk. You can also buy a little black dress (LBD) that has a full skirt. You can wear this for all your special events and just accessorize to help change how it looks.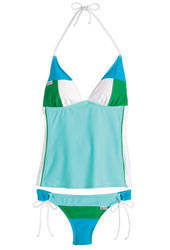 I am a morena girl myself and I'm quite proud of my skin color! You should be, too! Our skin tone looks awesome in vivid colors like turquoise, cobalt blue, emerald, green, etc. So this summer, you can start flaunting your sexy skin color with bolder-colored clothes and swimwear. A tankini or color-blocked one-piece bathing suit will flatter your figure best.

Take pride in everything that you are, Janet! People respond to how you feel about yourself. If you feel beautiful and happy, then they will also see your beauty and want to be around your positive energy.

Love,  D
You can now get advice straight from our Fashion Director, Donna Cuna-Pita. For your style inquiry, send your name, age, and question to Donna with the subject "Fashion 101." Email  her at cosmophilippines@gmail.com. She'll answer one question every week!