After a long day at work, one of the things I always look forward to is being able to ~chill~ in my room. TBH, there's nothing quite like it. It's a personal space where I can kick back, relax, and just enjoy spending time by myself. In fact, since I've mostly been home this past year, I usually think about all the ways I can give my room a makeover. But let's be real: Redecorating a bedroom is easier said than done. There's definitely more to it than just being #aesthetic. 
According to the team behind Mundo Design + Build, bedrooms are all about personality. "The 'perfect bedroom' significantly depends on the lifestyle of its owner and it will vary from one person to another. Beyond being well-designed, functional, and cozy, the ideal bedroom also needs to reflect the character of its owner," they said.
If you're planning to give your space a new look, below are some room makeover tips and bedroom design ideas to keep in mind:
Color Selection
Because your bedroom is where you'll most likely be resting, Mundo Design + Build suggests that you go for a subtle and cool color palette so it's easy on the eyes. Don't just choose a color because it's your "favorite." 
Space and Circulation Flow

It's important that you also take into consideration the space in your room. Aside from having the ability to move around your room freely, your space should also manage to fit your lifestyle. According to Mundo Design + Build, "If you're on a work from home set up and your bedroom space is limited, you can opt for a loft type bed. [From this], you can utilize the bottom space as your home office and the bunker as your personal space."
ADVERTISMENT - CONTINUE READING BELOW ↓
Light

"Lighting is arguably the key element that will define your personal space," they said. It's an aspect of design that's underrated, but definitely deserves more of your attention. Here's a pro-tip from Mundo Design + Build: "Choose to layer your lights [and consider adding] warm light for mood lighting."
Materials

"Properly distribute your type of material. You can balance the use of fabrics, beddings, and even selections of curtains with the use of other materials like wood, steel, or concrete accents to serve as contrast."
Furniture
When it comes to choosing furniture, you always have to think about ratio and proportion because these are key factors for both functionality and style. Make sure that you buy the right size of furniture that can fit properly in your space. "There is a reason why different sizes of furniture are readily available in the market, and this is to cater to any size of bedroom," explained Mundo Design + Build.
Personality
At the end of day, this entire room makeover is all for you. Remember that all the design choices that you make should fit your style.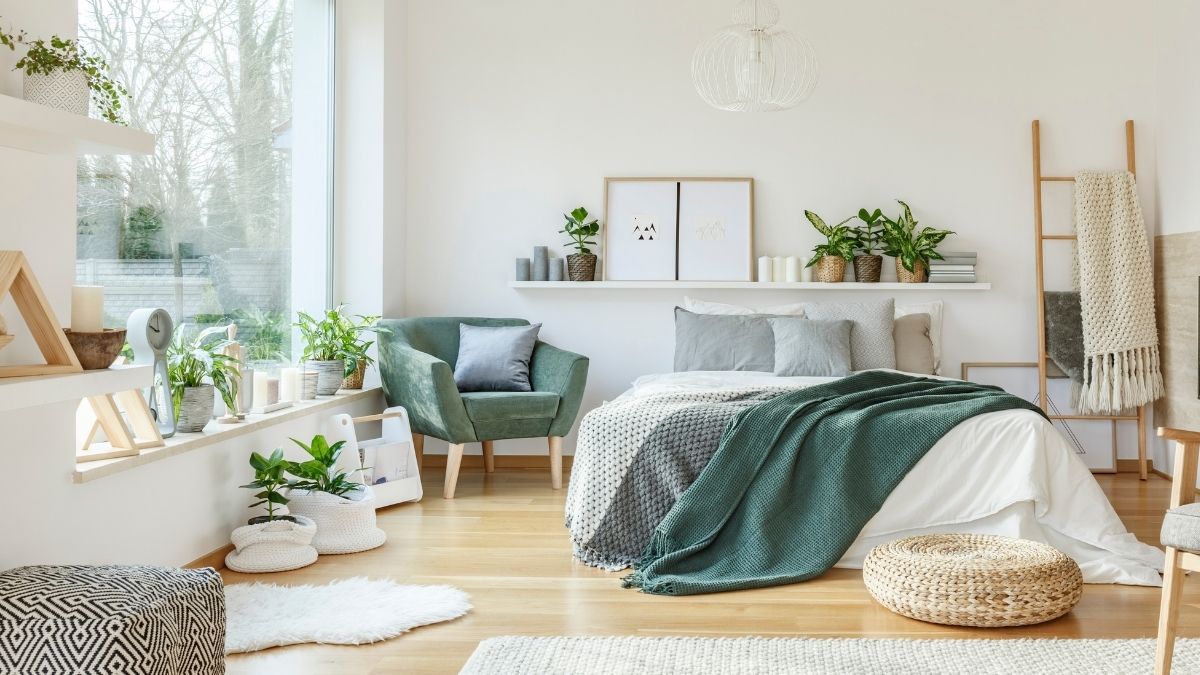 Design tips and ideas for a girl's bedroom
Make it essential and trendy.
Mundo Design + Build shared, "A [girl's] bedroom can be defined by light and color. You have to think about the timelessness of your design. Furniture such as, nightstands, lamps, and dressers in light and neutral color tones fits with both teenagers and young professionals."
Always find a place where you can decorate and add stuff that you like.
Aside from trendy room decor, you should also choose clean and subtle color palettes for your beddings, duvet covers, sheets, and pillows. Don't be afraid to include new design elements into your room that will better express your personality. In fact, you might want to consider adding these items:
Design tips and ideas for a Korean-inspired bedroom
If you're an OG K-drama fan and want to make your Korean-style bedroom dreams come true, Mundo Design + Build advised that these types of spaces are usually defined by a clean and minimalist look. For this bedroom style, it's typical to have the following:
Neutral-colored lights and artwork
Mood or dimmer lights
Furniture—particularly a bed—that is usually placed near the window
Mirror stands or lean mirrors
Budget-friendly furniture pieces and functional items
MORE ROOM DESIGN INSPO FOR YOU:
Here Are Easy Ways To Design Your Room And Achieve An *Ideal* Workspace
Just A Few Design Ideas To Try 'Cause Even Your Small Room Can Be Big On Style
A Few Simple Rules: How To Get The Minimalist Room Of Your Dreams
ADVERTISMENT - CONTINUE READING BELOW ↓
***
Follow Lou on Instagram.