Like us, you've probably been obsessed with home makeovers lately. Maybe you turned your desk into an area that's fit for your work-from-home setup, or perhaps you redecorated to achieve that ~mininimalist~ room aesthetic. Whatever it is, we're here for it! Now if we were to guess the place that has gotten the most attention to detail, chances are it would most likely be your bedroom. After all, it's basically that personal space where you spend most of your time.
If you're looking to change the overall look of your bedroom, designing your wall might just be a good place to start. Cosmopolitan Philippines reached out to Interior Designers Claudine Claudio and Eunice Vibal of Alero Design Studio to share their tips on how to make a bedroom wall stand out, and the best kind of home decor that'll match your needs. Keep reading to know more. 
Check out these bedroom wall design tips and ideas.
First, know what's important to you.
Yes, that's right. You gotta do a little self-reflection here. According to Claudine and Eunice, "The bedroom is a very personal space and it caters differently to everyone. Not one design is the same when it comes to bedrooms. Definitely, if you are looking to update your bedroom wall, you really have to check in on what's important to you." 
Create a checklist.
Once you've identified what's important to you, the next step is to list down your ~essentials~. What's the ~vibe~ that you're going for? What are some of the qualities and items you'd want your personal space to have? "Make it as customized to your needs as you can possibly get. If you believe in minimalism for a restful night, then you would need to consider closed cabinets and uniform storage boxes or baskets [for] your stuff. If you thrive in organized clutter to get your creative juices flowing, then by all means, get that open shelf or ledge and start placing in everything that inspires you. Hang art pieces or photos that motivate you or display plants and accessories that make you happy," Claudine and Eunice said.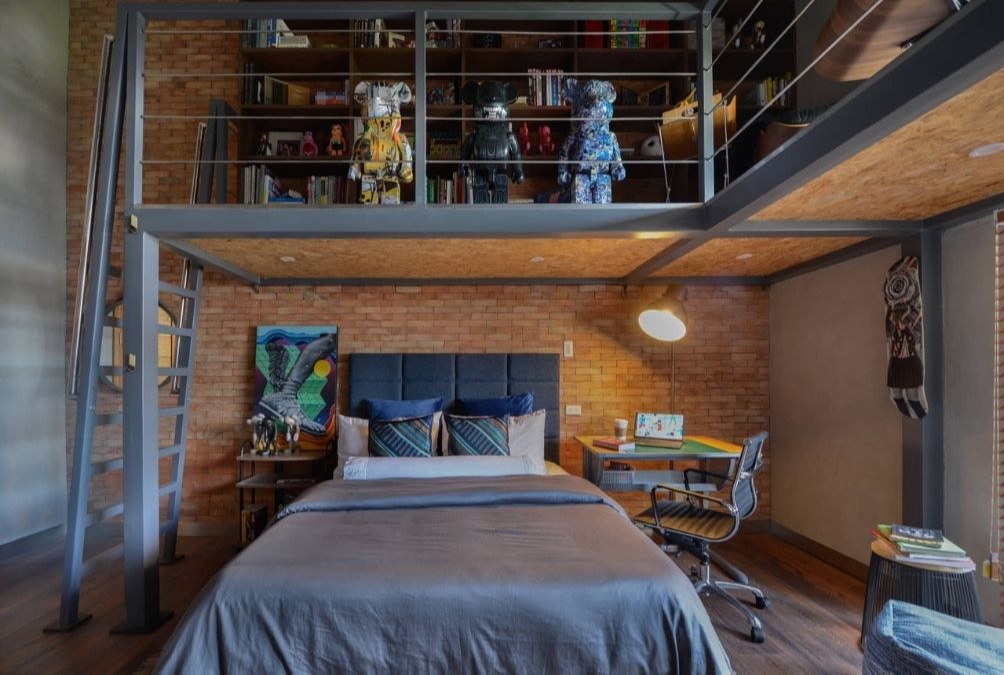 Continue reading below ↓
Recommended Videos
Stay true to yourself and what you enjoy.
Let's be real: Thanks to social media (read: Pinterest, LOL) and other design apps, checking out pegs/inspo for your future room makeover has never been easier. Raise your hand if na-experience niyo na rin mabudol, haha! But to be completely honest, you don't always have to get carried away with these trends. 
When designing your bedroom wall, Claudine and Eunice advised that at the end of the day, it's still important to remember your purpose for the makeover. "Sure, it's easy to copy a look, but it's way better to keep true to yourself and what you enjoy because ultimately, you'll be the one spending time there. Use your wall as a blank canvas and turn it ultimately into something that brings you joy."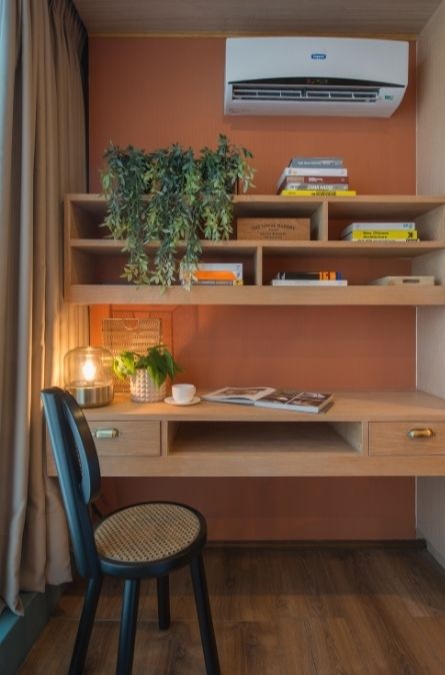 Consider having an "accent wall."
"Picking an 'accent wall' could spruce up your space without having to completely change the entire room," Claudine and Eunice added. There are so many options to choose from. You can choose to paint your wall with a vibrant color, create a mural, use patterned wallpaper, and more. In fact, this the perfect time to get creative! You can even make your own artwork and hang it up. "It's good to explore materials and introduce textures to create interest."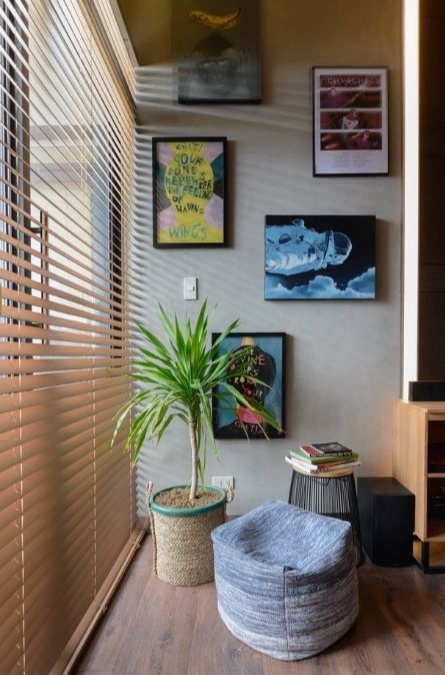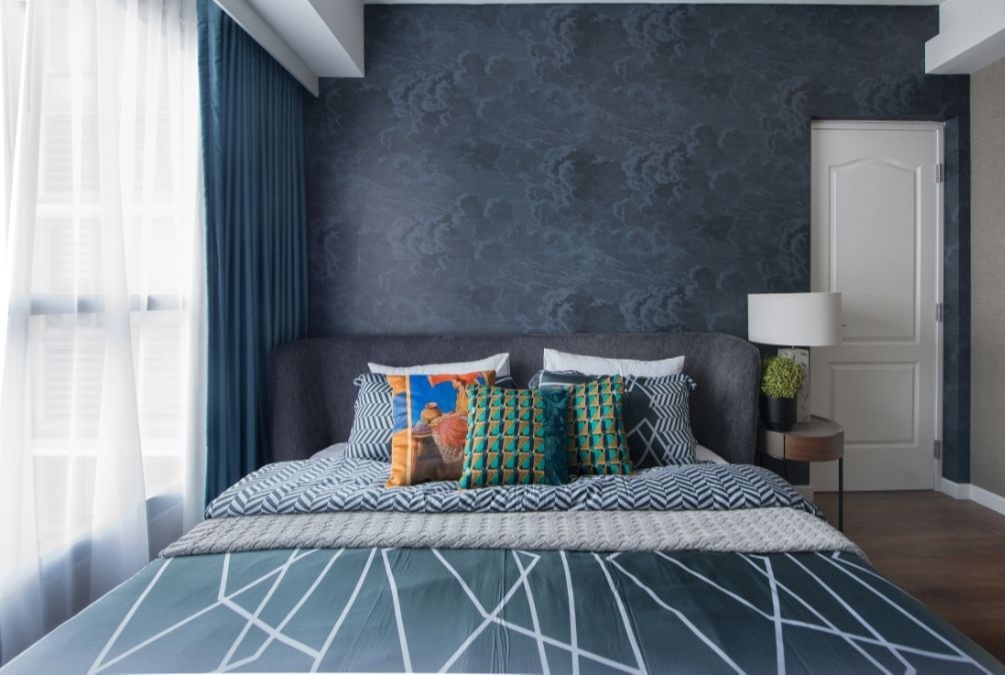 Try adding mirrors.
Aside from showing how fab you look (obvi), mirrors also help brighten up your space and make the room seem bigger. Pro tip from Claudine and Eunice: "You can hang them or place a full sized one just leaning on the wall and place a stool and some plants beside it to create a very Intagramable vignette for your OOTD."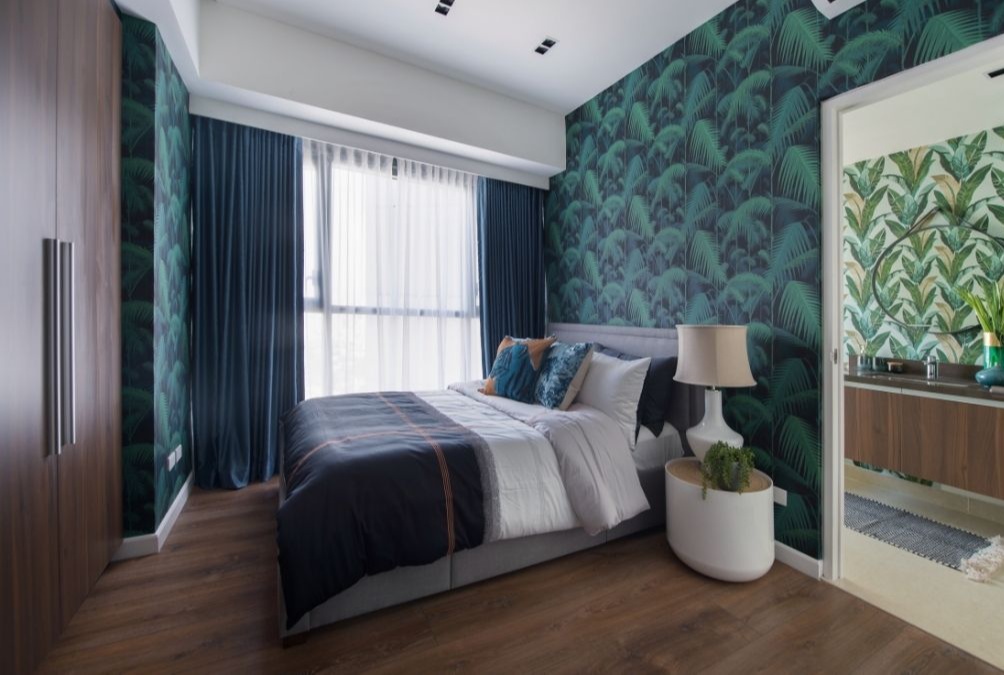 Here's what you should know when choosing colors and home decor for your bedroom wall design.
Since the bedroom is essentially a place for rest, the interior designers suggested that a neutral palette would be best to provide a relaxing atmosphere. Plus, having neutral colors would make changing your beddings, curtains, and accessories much easier.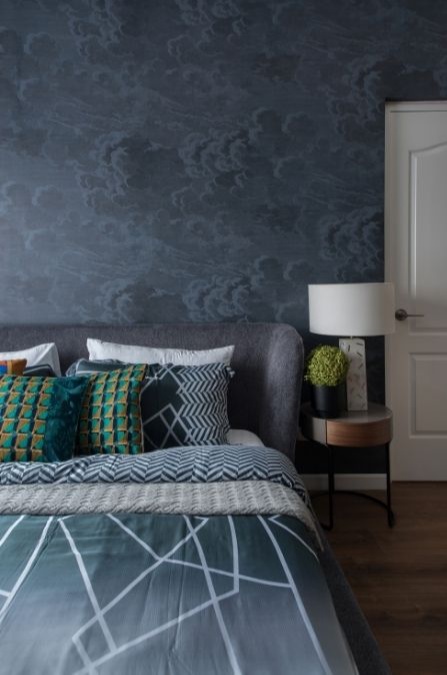 Claudine and Eunice also emphasized the importance of purpose. "Before embellishing our room, we should consider if the item would suit our purpose. Once you have your furniture in place like your bed, night stands, desk and chair, take a step back and look at the whole scene. Having these items in check would definitely make your wall makeover easier. The layout of your room can lead to easier decisions when it comes to redesigning your walls."
One of the things you might want to look into is the lighting condition in your room. Which areas have natural light and which areas need artificial lighting? Would you be willing to invest in mood lighting? For a sophisticated touch, they also recommed that you put in wall lamps in place of bedside lamps or decorate your vanity mirror with them. If you have books, one idea is to arrange them on shelves not just vertically, but instead stack about two or three and put a quirky home decor piece or a succulent on top. For the plantitas, they suggest putting up shelves, wall-hung planters, and glass propagation jars to create a living montage.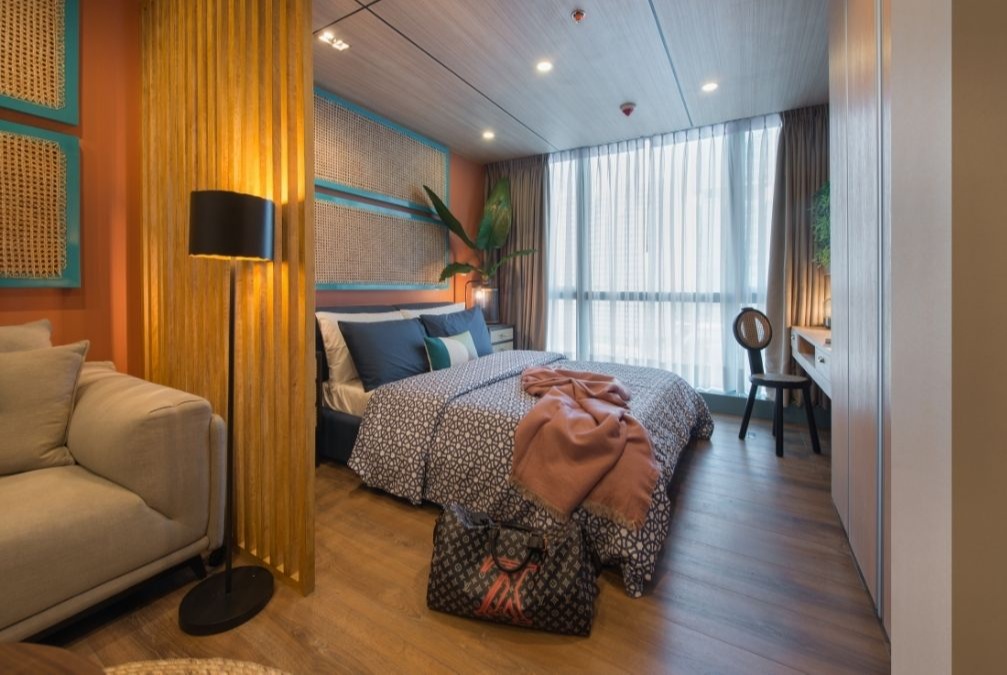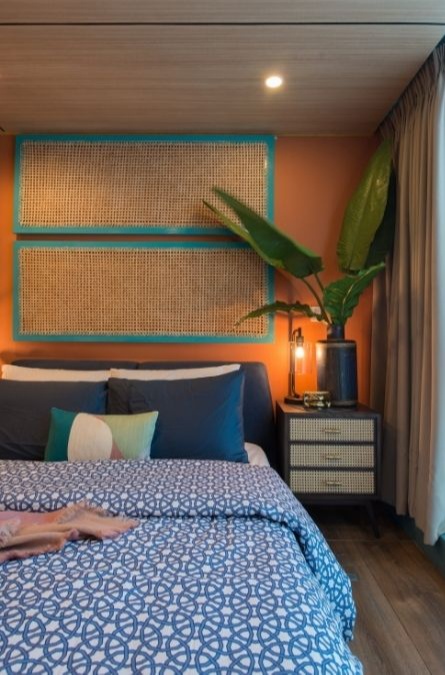 MORE ROOM DESIGN INSPO FOR YOU:
Here Are Easy Ways To Design Your Room And Achieve An *Ideal* Workspace
Just A Few Design Ideas To Try 'Cause Even Your Small Room Can Be Big On Style
A Few Simple Rules: How To Get The Minimalist Room Of Your Dreams
***
Cosmopolitan Philippines is now on Quento! Click here to download the app and enjoy more articles and videos from Cosmo and your favorite websites!
Follow Lou on Instagram.
Cosmopolitan Philippines is now on Quento! Click here to download the app and enjoy more articles and videos from Cosmo and your favorite websites!
EXPLORE COSMO