Anxiety is a regular occurrence for lots of people, while for others it may be relatively new—perhaps brought on by the coronavirus pandemic that's spreading fear and catastrophe almost as quickly as the bug itself. But rather than spending hours ruminating on whatever it is that's causing your anxiety, why not devote the time to some self-help in the form of anxiety apps?
These apps can help ease anxiety, whether by encouraging mindfulness, helping you to put things in perspective, or simply by distracting yourself:
Calmer You
Calmer You is a new app created by Headspace's former Head of Research, Nick Begley, and hypnotherapist and anxiety expert, Chloe Brotheridge. The app offers a range of clinically-proven tools from Cognitive Behavior Therapy to workouts, journaling to breathing exercises, to help anyone suffering with anxiety find the right approach for them.
Available on iOS (Android coming soon). 
AntiStress Anxiety Relief Game
Sometimes all you need is a bit of calming distraction from the worries spinning round and round your head. This app does just that; offering simple, soothing games to take your mind off it. Like "Window Mist", where you use your finger to clean the mist off a window on the screen, and "Water Flow", where you connect the pipes to complete the flow of water.
Available on iOS and Android. Free with in-app purchases for extra games.
Headspace
If you want to meditate your way out of anxiety, Headspace is your guy. Offering guided meditations led by co-founder and former Buddhist monk, Andy Puddicombe, you'll quickly find yourself in the zone. And if you find the app helping you to overcome the anxiety hurdle, you can also use it for help with sleep, productivity, exercise, and physical health. The app's new Wake Up mode will help you to start your day more mindfully with short stories and advice, while the Move Mode will help you to exercise your mind and body at the same time.
Available on iOS and Android. Free with in-app purchases 
Instant Heart Rate: HR Monitor
Some people couldn't think of anything worse than checking their heart rate during an anxious phase, but for others it can be a helpful mechanism to visibly see their body calm down. Rated as the world's best mobile heart rate measurement app (and trusted by Stanford University's leading cardiologists for use in clinical trials), all you have to do is touch your index finger tip on the screen for a couple of seconds to give you an accurate result. Do this in conjunction with some of your trusted breathing techniques, and watch the anxiety physically melt away from your body.
Available on iOS and Android. Free with in-app purchases for Premium service).
My Possible Self
If you're the kind of person that needs to understand everything there is to know about anxiety in order to tackle it, download My Possible Self. The app is formed of various interactive learning modules based on proven psychological methods (like cognitive behavioral therapy and positive psychology, for example) that you can use to equip you with the skills you need to tackle that anxiety beast. The app also includes a mood tracker so you can jot down activities, places and people that influence your mood, allowing you to focus on the things that make you feel great, and eliminate where possible your anxious triggers.
Available on iOS and Android. Free but with in-app purchases for the full scope of modules.
Stress & Anxiety Companion
NHS recommended, this app serves as a CBT inspired toolkit to help you manage your anxious thoughts. Created by a former patient and his psychologist, it offers visual exercises to help you breathe calmly, relaxation recordings, and a simplified CBT process enabling you to identify triggers and reframe their associated thoughts.
Available on iOS and Android. Free content available, with in-app purchases for subscription features.
Beat Panic
For those who suffer from panic attacks, it can be nice to have a secret weapon tucked away in your phone at all times. Beat Panic app is designed to guide you through a panic attack or a period of raised anxiety, using a series of flash cards in soothing colors and a gentle, calm manner.
Available on iOS,
Calm
If it's your sleep that suffers during an anxious phase, download Calm. The app offers numerous Sleep Stories (narrated by familiar voices including Stephen Fry, Matthew McConaughey and Leona Lewis) as well as guided meditations, breathing programs, stretching exercises and relaxing music. Welcome to your new life of zen.
Available on iOS and Android. Free to download but with paid-for subscriptions in-app.
***
This article originally appeared on Cosmopolitan.com/uk. Minor edits have been made by the Cosmo.ph editors.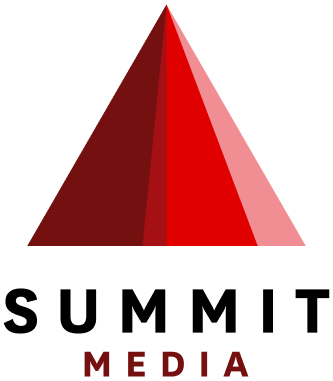 Get the latest stories on COVID-19.
All you need to know from your trusted Summit Media network. Sign up here for regular updates delivered to your mailbox.
The email address you entered is invalid.
Thank you for signing up. We'll send updates directly to your inbox!
Recommended Videos