Let's be real: Black is hardly the first choice when someone's dreaming up their perfect bedroom. These days, people are more into pastel colors and an all-white space. But actually, black doesn't have to seem so dark and gloomy. We'd argue that it can be just as chic and cozy as any room—and yes, even if you do more than just an accent wall. Take Lei Gutierrez's room, for example. 
Check out this cozy black room
A couple of years ago, she and her sister had their condo renovated and Lei decided it was time to make her dream of having a black bedroom come true. Like most, she initially planned on just having *one* black wall but when the paint arrived, she realized she loved the shade so much that it was worth the leap. Her contractor painted all the walls black and the tables and cabinets, gray.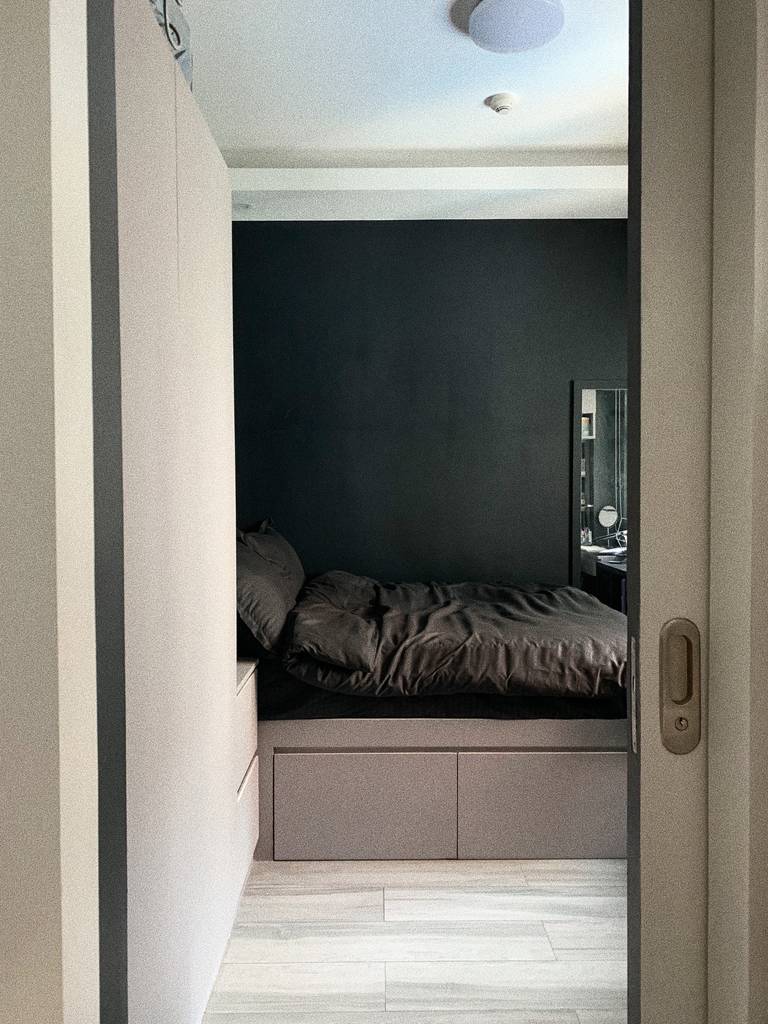 ADVERTISMENT - CONTINUE READING BELOW ↓
She told Cosmopolitan Philippines in an exclusive email interview, "I've never really had a black room before. And I don't really see it at homes I've been to. I think I might have seen black walls before but it was usually an accent wall at restaurants or other venues. I was also afraid that it might look too dark or heavy, or that it might make my already small room look even tinier. So, I did a little research. I mostly found black walls as accents, until I came across more images with black-themed homes. I fell in love, and leaned towards painting all my walls black."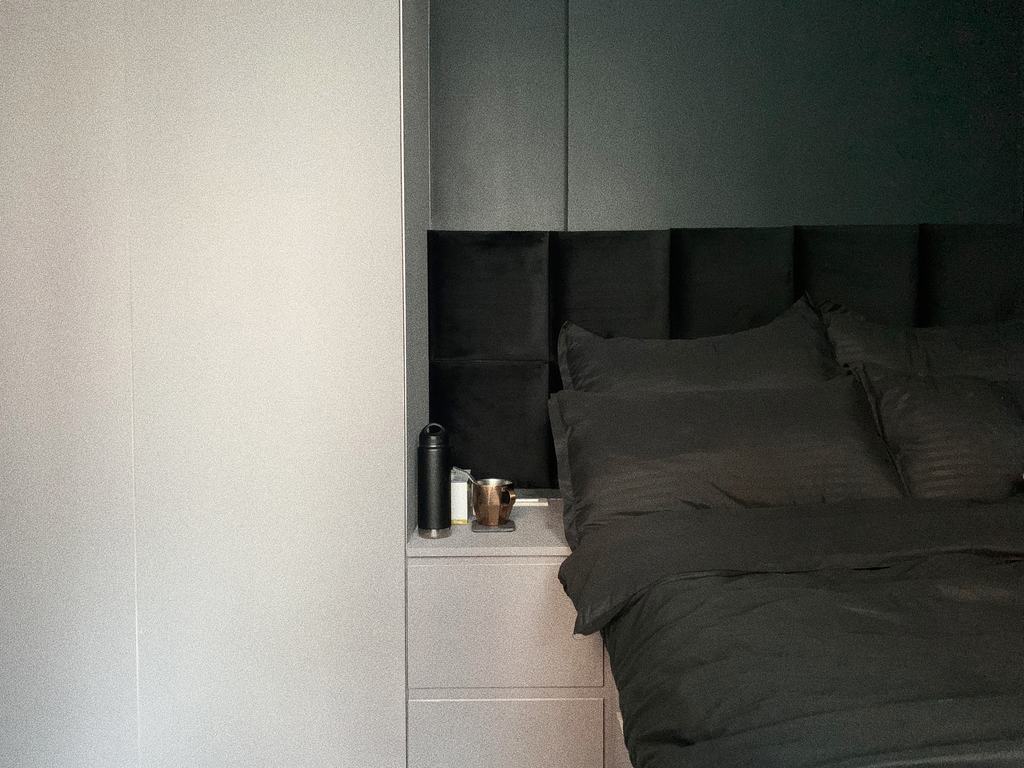 Lei likes to keep her space simple, which is why she doesn't have any paintings or even photos on her walls: "The gray tables, cabinets, black bins for storage, and black lamp kind of completed the aesthetic." But falling in love with a K-pop group (BTS) changed her room's vibe just a little. She shared, "I now have a few items that don't go with my aesthetic. Haha! My BTS budols are a bit colorful—some of them are way too colorful. But it's okay. Black is still the dominant color, so it's all good."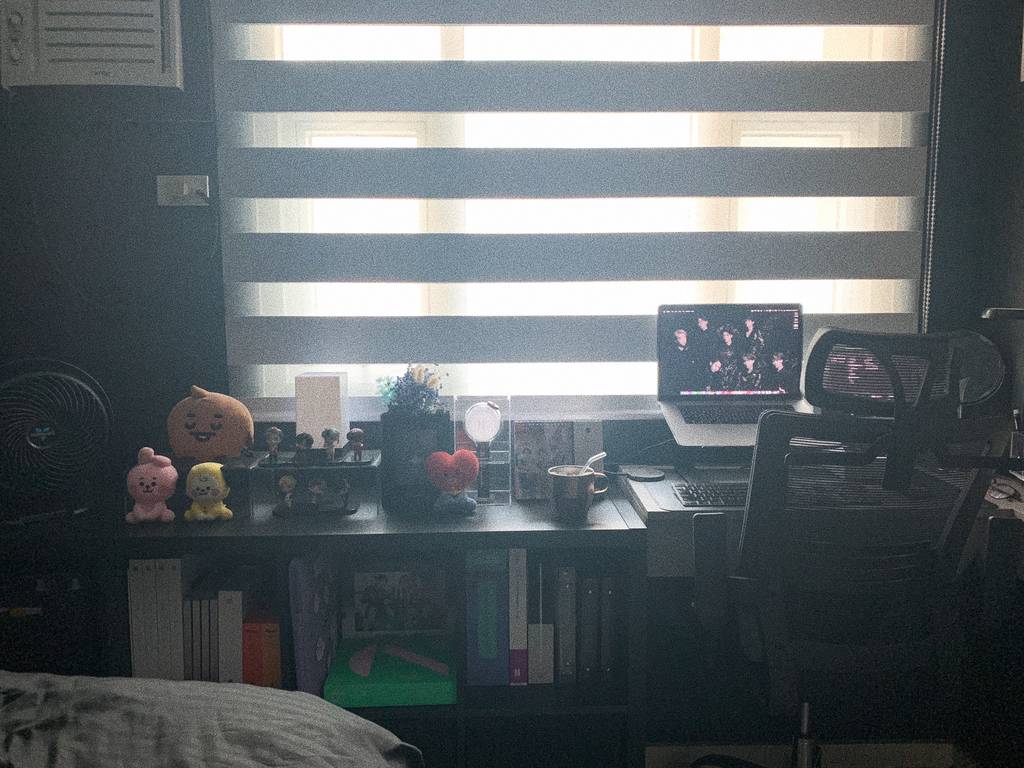 As for how much it cost to turn her room into her dream space, Lei said she spent more money than intended because the first contractor she hired made a lot of mistakes—most of which her second contractor had to correct. She said, "We redid all the paint work, so mas nagmahal...From the first contractor to our second contractor, I think it was around P350,000 in total. This amount includes the floor tiles, ceiling, customized built-in cabinets, tables, bed with storage, headboard, and electrical work."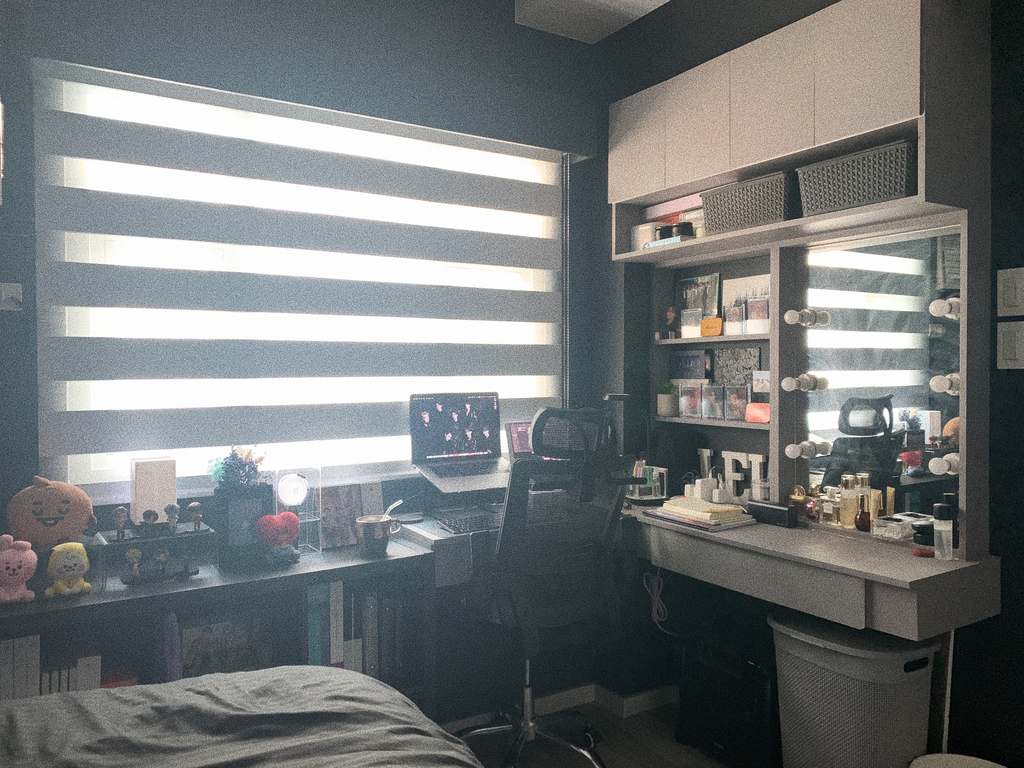 ADVERTISMENT - CONTINUE READING BELOW ↓
If you're still not sure about going for an all-black room, Lei advised, "Just go for it! It's your room, your space, this is where you are most comfortable. Might as well make it look and feel like the awesome person you are."
MORE COZY SPACES TO CHECK OUT:
Under P15,000: Wow! This DIY Room Makeover Only Took 2 Days
You Need To See The Before & After Photos Of This Small Condo's Gorgeous Transformation
So Pretty! This Pinay's All-Pink Bedroom Makeover Cost Around P20,000
***
Follow Ysa on Instagram.