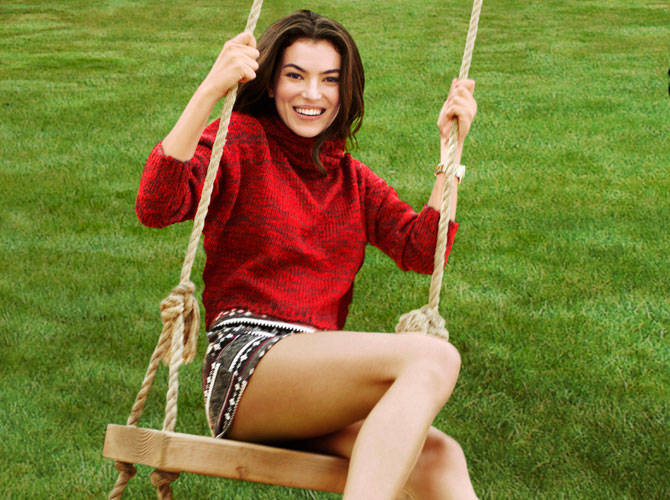 While it's the norm for 20-somethings in the Western world to move out of the family home, Pinays customarily wait 'til they get married. There's comfort and security in staying at home and clinging on to our sheltered lives for as long as we can. However, with today's generation of strong-willed, fearless femmes, more and more Pinay women are braving to live solo—and loving it.
It's undeniable that there are valuable life lessons that come with the experience of living on your own. Some see it as practice for domesticity, while others embrace it by itself and cherish the responsibilities that come with living solo. Either way, "We all reach a point where we need our own space…A place we can call our own to live and grow in the manner of our own choosing," says Rik Feeney, author of So You Want To Move Out? A Guide To Living On Your Own.
Want to know if you can manage—and afford—your own independence? Cosmo guides you from daydreaming of to finally living in your own place.
Leaving The Nest
The prospect of moving out is both exciting and scary. It "requires a significant adjustment in your attitude or lifestyle," says Feeney. "While living at home, you had the freedom to make money to buy clothes, pay your [cellphone bill], or go out on a date. One big change when you move out is that now you will have to work, not merely choose to work."
Also, note that moving out poses a lot of changes in existing ties. "Once you move out, the connections you have with people, places, and things will no longer exist—at least not in the same way," explains Feeney. "Household dramas that used to drive you crazy happen now without you. You can call to find out the news, but it isn't the same as being there."
Trina, 27, a brand associate, knows how this feels. She moved out of home just last year. "My parents assured me that I was welcome anytime at home," she says. "But, every time I go home, parang iba na talaga. Somehow, I feel like I'm just visiting." Feeney claims Trina is experiencing a sentiment echoed by other women.
However, while the change of moving out makes way for nostalgia, it also allows for opportunities of growth. "With just a little preparation, forethought, and planning, you can leave home with ease—and without much drama," say Tana March and Scott Accord, authors of The Ultimate Guide To Finding, Affording, And Styling Your Own Place.
What To Do:
List the pros and cons. To put yourself in perspective, jot down the reasons you have for moving into your own place. On another sheet, write the reasons you have for staying where you are. If the reasons you have for moving out have more weight, then it's high time to consider the shift.
Clue your family in. Nothing elicits resistance and resentment like keeping your family members in the dark. So, introduce the topic in conversation and let your folks know of your plans. This gives them time to process your upcoming departure.
Ask for advice. To feign from seeming like a rebellious child, indulge in heart-to-heart talks where you sincerely ask for your parents' advice. More often than not, your folks will be able to give you fab tips on budgeting, and fill you in on miscellaneous expenses you might not think of, like laundry or medicine.
[nextpage]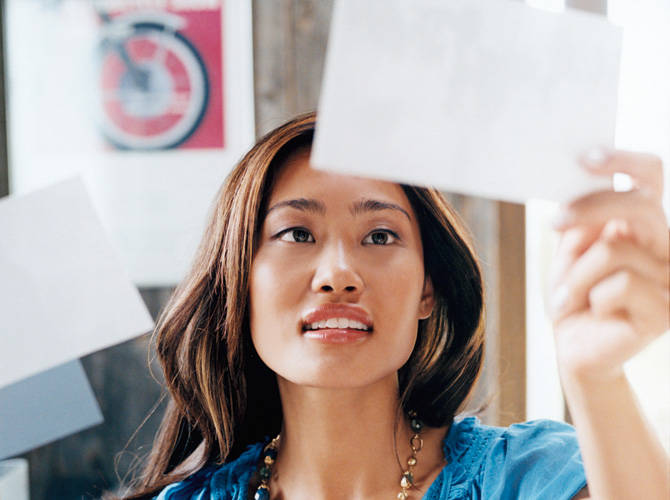 Planning And Projecting
Once you've decided to pack up and go, ask yourself this: Are you really ready to move out? While the answer may easily be a "yes," many atat chicks fail to weigh the repercussions of such a big decision. As such, "you could find yourself moving back in with your parents when you are unable to make ends meet," warns Feeney.
To avoid such sorry circumstances, "you must develop a personal plan of how you are actually going to reach your dreams," says Tina Pestalozzi, author of Life Skills 101: A Practical Guide To Leaving Home And Living On Your Own. Sounds overwhelming? Don't panic. Instead, try this technique: "Imagine or visualize your 'dream' goal; then divide the steps to reach it into smaller goals."
What To Do:
Follow the renter's formula. Rent should only be approximately 25 to 30 percent of your income, car payment  (if at all) only 10 to 15 percent of your income, and although the ultimate goal is zero percent credit card debt, it should cost no more than five percent of your income. In total, this means that these three big-ticket expenses should be approximately only 35 percent and no more than 50 percent of your income.
Do the math. Compute for your actual renter's capacity vis-à-vis your fixed expenses and income to project what you need to be able to live on your own. Note that you should have enough money left for your daily spending, occasional treats, and savings.
Make the necessary lifestyle tweaks. Taking action means doing something everyday to move you closer to your goal, no matter how small that action may be. This could entail doing something as simple as giving up your weekly pedicures to getting yourself a higher-paying job.
Finding A New Home
Now comes the tricky part: finding the perfect place. "Knowing what you want and how to get it is an essential skill you need to master before you move out," says Feeney. So, "before you hit the streets, think about what you really need and what you can live without in your first nest," suggest March and Accord. Are you looking for a place with ample floor area? Do you need a spot that is ideal for commuting? Will you be contented in a studio? Break down what you want and get into specifics. This'll help you narrow down your search.
It's also important to list your preferences by priority. Mayette, 29, a trader, realized the importance of doing so. "At first, I couldn't decide whether I wanted a place that was just walking distance from my office or if I wanted a bigger condo with parking," she shares. "I didn't know which requirement I was willing to prioritize and compromise." Finally, Mayette decided she wanted the convenience of walking to work. So, she settled for her quaint studio unit that allowed her leisure strolls to and from the office.
Also, take your time to "window shop" for your new place. Think: It'll be your new home, so you might as well find a perfect match. 
What To Do:
Survey the scene. Check online and newspaper classifieds for typical rental rates in the area you're eyeing. You may also consult with a real estate broker who may have listings with the apartment specs you're looking for.
Be O.C. It'll do you a lot of good to be meticulous in finding the perfect place. So, don't tire of screening potential pads.
Clarify the specs. Whether you're getting your own place or renting someone else's, always make sure to find out all the details and ask a lot of questions. Some rental rates don't mention association dues that set you back as much as P3,000 a month!
Get your finances in order. By this time, you shall have already made the necessary lifestyle tweaks to give you the income you need to live on your own. Now, do the necessary legwork to ensure an easy monthly payment system. Make sure your checking account is in order (rentals require post-dated checks) and arrange for the easiest way you can funnel your money into your checking account (whether by regular teller or Internet transactions). Also, set aside enough cash for the crucial first month when you might have to purchase furniture and when you'll be customarily asked to fork over two months advance–two months deposit worth of rental fee.
Be your own advance party. Take a friend and check out the neighborhood at night. Walk around. Can you imagine doing this on your own every night? Ask the people who live in the building or in the area some questions about the vicinity.
Know the rules. Don't limit yourself to merely knowing the details in your contract of lease. Go further and find out the rules and restrictions of the building you'll be staying in. You may get a copy of this from your landlord or the building administrator.
[nextpage]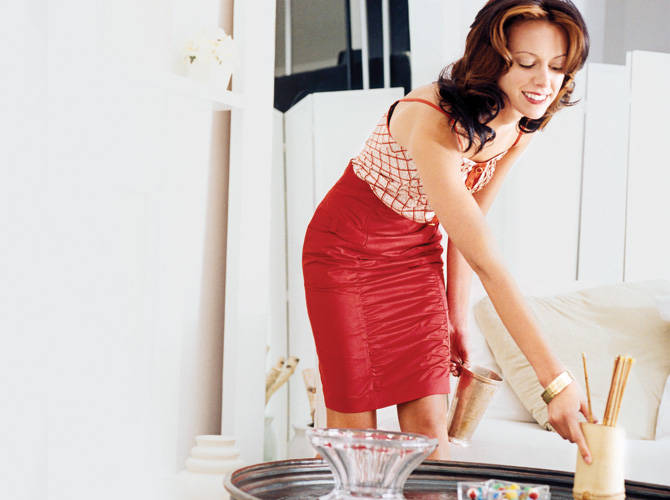 On Your Own
You finally did it. You've packed your boxes, lugged your stuff, and moved out. Give yourself a pat on the back. You're in for one exciting and life-changing adventure.
You'll find that living solo comes with its fair share of pleasant surprises as well as unexpected hitches. There are days when you'll be so psyched to have the freedom to do as you please, but there'll also be moments when you'll go through bouts of loneliness. It's all part of the experience, and managing your way through the ups and downs of solo living is your exciting challenge.
To make your new place feel more like home, allot time and energy to spruce it up. "Stop and think for a moment about the way you live, and more importantly, the way you want to live," says Lourdes Dumke, author of How To Decorate And Furnish Your Apartment On A Budget. Do you want a place where you can lounge in comfort? Are you looking forward to entertaining friends? Find out what will make your new place a home…and strive to create that ideal environment.
What To Do:
Move in with ease. For those who are renting, it's wise to keep track of how you've received your unit. Take down notes. Or, better yet, take pictures so that you and your landlord have proof of the condition of your rented space. This'll stave off complications when you move out.
Do pre-work. Do preliminary work on your pad, like painting or installing lighting fixtures before you move in. This way, you won't have to go through the hassle of going home to a construction site. Some lessors may even give tenants a few days allowance (rent-free) for pre-work. 
Fine-tune your living area. To maximize your living space, use furniture pieces that are measured to fit. Also, for added order, have a place for everything. Remember: Cleaning up after yourself is a lot easier with a system in place.
Get your finances in order. Once you've settled in and have developed your personal schedule, you'll realize that you can cut costs on some things (like cable television, if you're always out anyway) or spend more on others (like grocery, if you're always preparing your own baon). It's only when you immerse yourself in the experience of being on your own that you find out what you really need—and don't.
Ensure your safety. Gone are the days of being carefree…and careless. Now, you'll have to step up to the plate and be responsible for your own safety. It's advisable to get your front doorknob re-keyed to ensure your privacy. Also, you should consider installing a dead bolt for added security.
Shop SMART. Money will be tight when you begin paying rent, so it might be wise to buy in bargain and possibly in bulk. Stocking up on supplies of necessities will ease the money crunch a bit and help you project your expenses.
Recommended Videos