The holidays may be a little hard on your budget, but they can also be the answer to your financial woes. After all, this is the busiest time of the year, and someone somewhere is bound to need a little assistance, right? Play your cards right, and you'll find that it's possible to earn a little extra this Christmas season.
1. If you're into arts and crafts, offer gift wrapping services.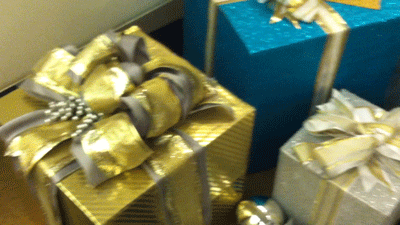 Turn your hobby into a viable source of extra income. Start advertising your services to close friends and family. The personal touches you add to make presents even more special will surely bring more clients knocking at your door.
2. If you love to shop, become a personal shopper.

You know the malls like the back of your hand, and you can spend hours walking around in bazaars without complaining, so why not make a little money out of something you clearly enjoy doing? Make sample gift guides for your family and sign up for store newsletters so you know when new stocks are in. Once you show potential clients just how much easier their Christmas will be with a personal shopper, they'll be more willing to give you a chance. 
Continue reading below ↓
Recommended Videos
3. If you have a way with words, pen original Christmas cards for others.

Today's greeting cards all look the same. Make yours stand out from the stack by writing Yuletide messages with personality. There's always a market for funny, witty, and sometimes, snarky cards during this time of the year. 
For more ways to make extra income for the holidays, check out FemaleNetwork.com!