When you drag your feet to work every day, this could be a sign that you're in the wrong job. But work shouldn't be a downer. It should be something to look forward to; something that makes your life better and happier.
 
Here are five ways to know you're enjoying your work:

1. Premium Pay for Experience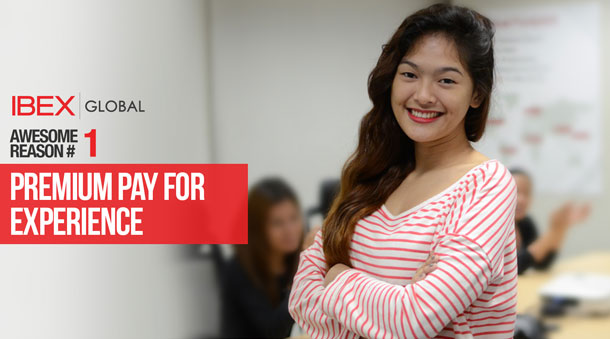 These days, most professionals work in BPO (Business Process Outsourcing) jobs and for good reason: premium pay! At IBEX Global, employees with solid BPO experience receive a bonus based on tenure from their former contact centers. So, experience equals bigger pay.
2. Extended Healthcare Benefits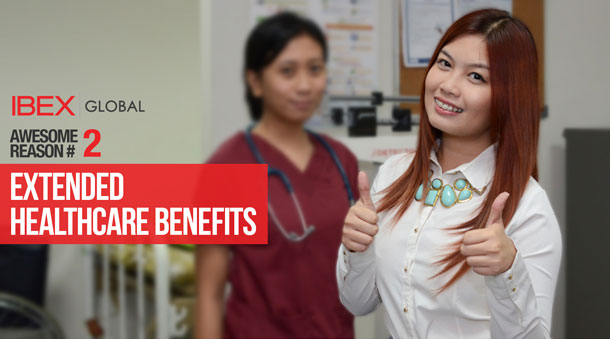 BPOs don't just care for its employees; they do too for their extended family. IBEX Global allows its employees to enrol up to four dependents under their existing healthcare provider, free of charge. 
3. Increasing Program Allowances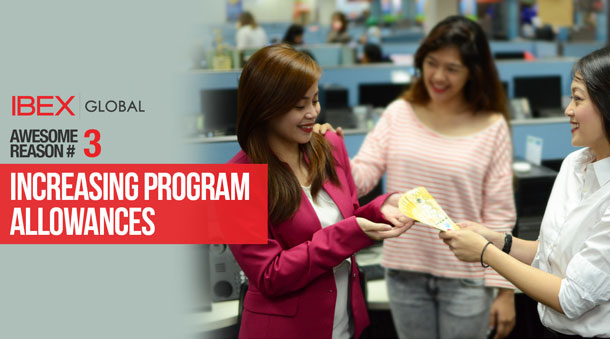 Pats on the back are great when you've done an excellent job. At IBEX Global, however, you get a pat on the back AND a whopping program allowance that increases periodically! Its employees get to receive a maximum increase of PHP 15,000 for a job well done.
4. Career Advancement and Training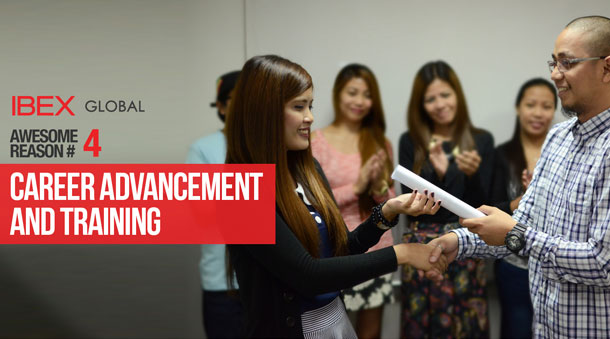 Every day is a day for learning and if you want a successful career, you shouldn't stop learning. IBEX Global has brilliant mentors who guide its employees through training. Subject Matter Experts are on hand to give great Coaching and Performance Managements, so its employees are guaranteed a boost in their career goals.

5. Fun Events and Recognition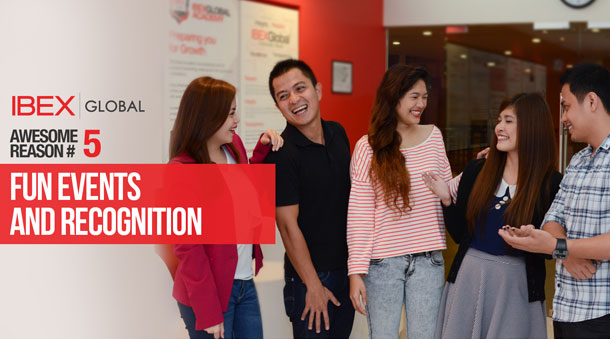 Employees must take a breather and have a chance to let their hair down. IBEX Global creates out-of-the-box and fun-filled events to promote lasting happiness at work, and celebrate shared productivity worldwide. IBEX Global also takes pride in its employees and when you've done great work, they make sure that it is known.
To be the best version of yourself, you must choose a career that allows you to do just that.
If you want to be happy at a job that you love, apply now and be part of the IBEX Global family! To know more about IBEX Global's vacancies both for Agent and Corporate positions, visit http://www.ibexglobalcareers.com/ph/