When you get dressed for the day and think about how you'd like to feel, you probably focus on the clothes you'll wear. Should you go for your favorite co-ords or a simple but chic dress to freely move in? Without meaning to, shoes become the last priority of your whole look. Local footwear brand Andy Shop PH is here to change that.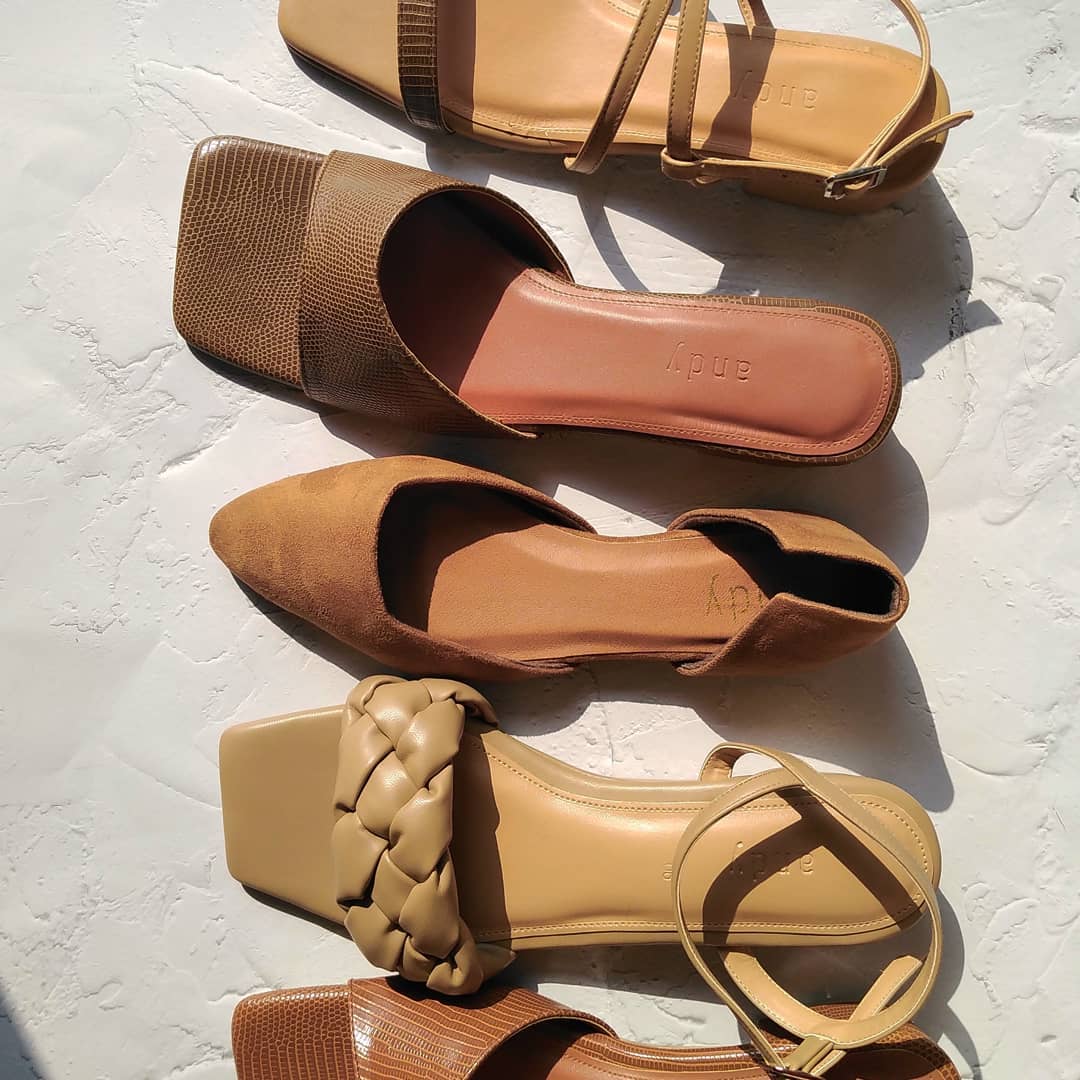 Proudly made in Marikina, Andy Shop PH is the brainchild of Andy Riel Wong, an entrepreneur whose first business is Sulok Cafe in Antipolo City. Sulok Cafe opened its doors four years ago. Now that it's "self-sustaining," Andy was ready to tackle a whole different industry: footwear. With shoes, she wants to remind women that comfort starts with every step you take. 
Continue reading below ↓
Recommended Videos
How local shoe brand Andy Shop PH
Andy told Cosmpolitan in an email interview, "The business was conceptualized months before the lockdown was declared in March 2020; we launched it about a week before the first lockdown. We had a lot of options in mind, and we explored other industries outside of F&B for us to potentially invest in, but the footwear business was the one that struck me the most. In our search, I came across different shoe makers who are willing to partner with us as their manufacturer and seeing the situation of these businesses made me want to help them. I saw how the craftsmen were already aging. Almost everyone were in their late 50s—some are in their 70s. I heard that they've been doing this for decades and I figured that by adding myself as one of the distributors under my own brand, [it] would somewhat help these people with their livelihood."
Her experience running Sulok Cafe taught her to be bold: "When we started Sulok, we invested almost everything we had and were left with only a few thousand pesos in our bank account when we opened. It was a huge risk that we took, which allowed us to become braver in investing in other ventures." They made a similar bold move when they decided to shell out almost P200,000 in Andy Shop PH.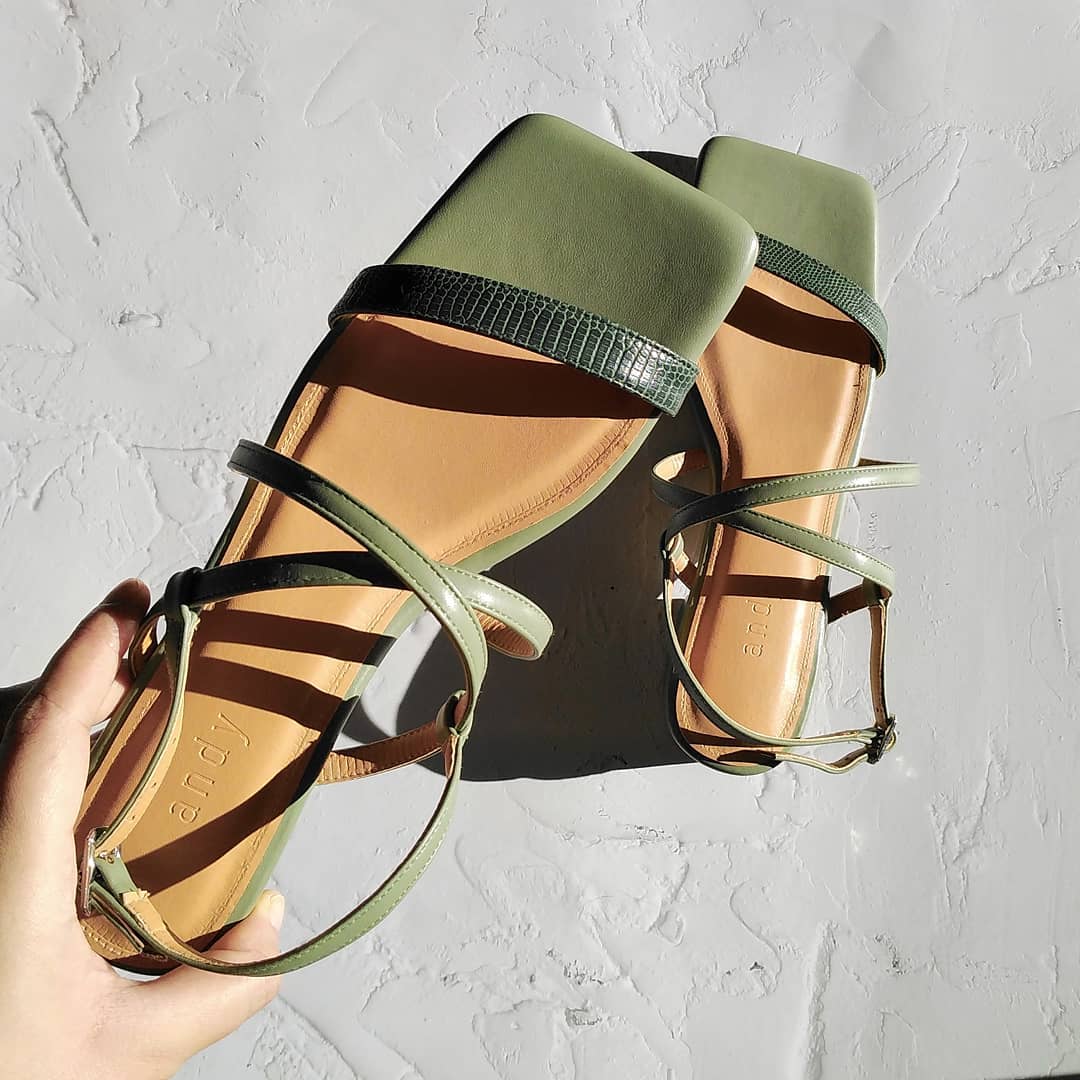 Though she manages Andy Shop PH most of the time, she gets a lot of help from her boyfriend, Rodrigo Escobar, who "helps out in terms of marketing and the logistics side of the online business."
During her search for shoe manufacturers in Marikina, Andy wanted to make sure she worked with partners who treated their staff fairly, providing them with good salaries and "not exploiting shoemakers for profit." But how does she make sure she's working with the right people? According to Andy, "Some manufacturers don't allow their clients to enter the workstation and some do. For the ones who don't, I always felt [like] they were hiding something. More often than not, when you take a peek in the workstations, the conditions aren't really ideal, especially considering the age and nature of work that they have. I also ask about how the workers are being compensated; some keep it a secret and refuse to tell me about it, [but] the good ones proudly tell me how much each person is paid. The good ones [also] introduce me personally. All these are just assumptions, but it is in these assumptions that I get to see if there are any red flags with how they treat their employees."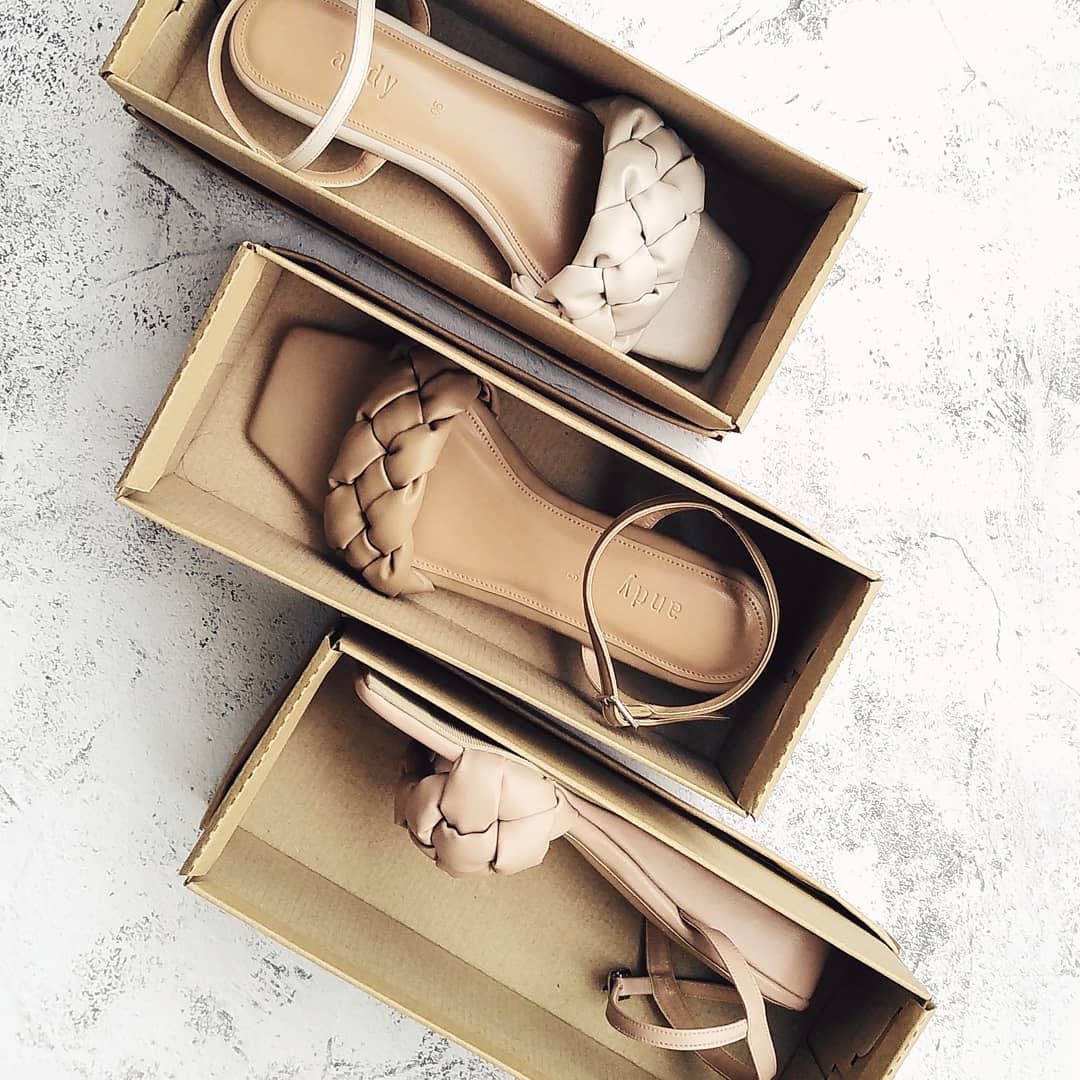 Looking for your next pair of shoes? Andy's current favorite is called My Hope, which is a wedge pair with braided design and square toe features. It's available in three colors: mocha, old rose, and bone. 
Visit Andy Shop PH's website, Facebook, and Instagram for more information. 
***
What does your zodiac sign say about you? Subscribe to Cosmopolitan Philippines and find out!
Follow Ysa on Instagram.